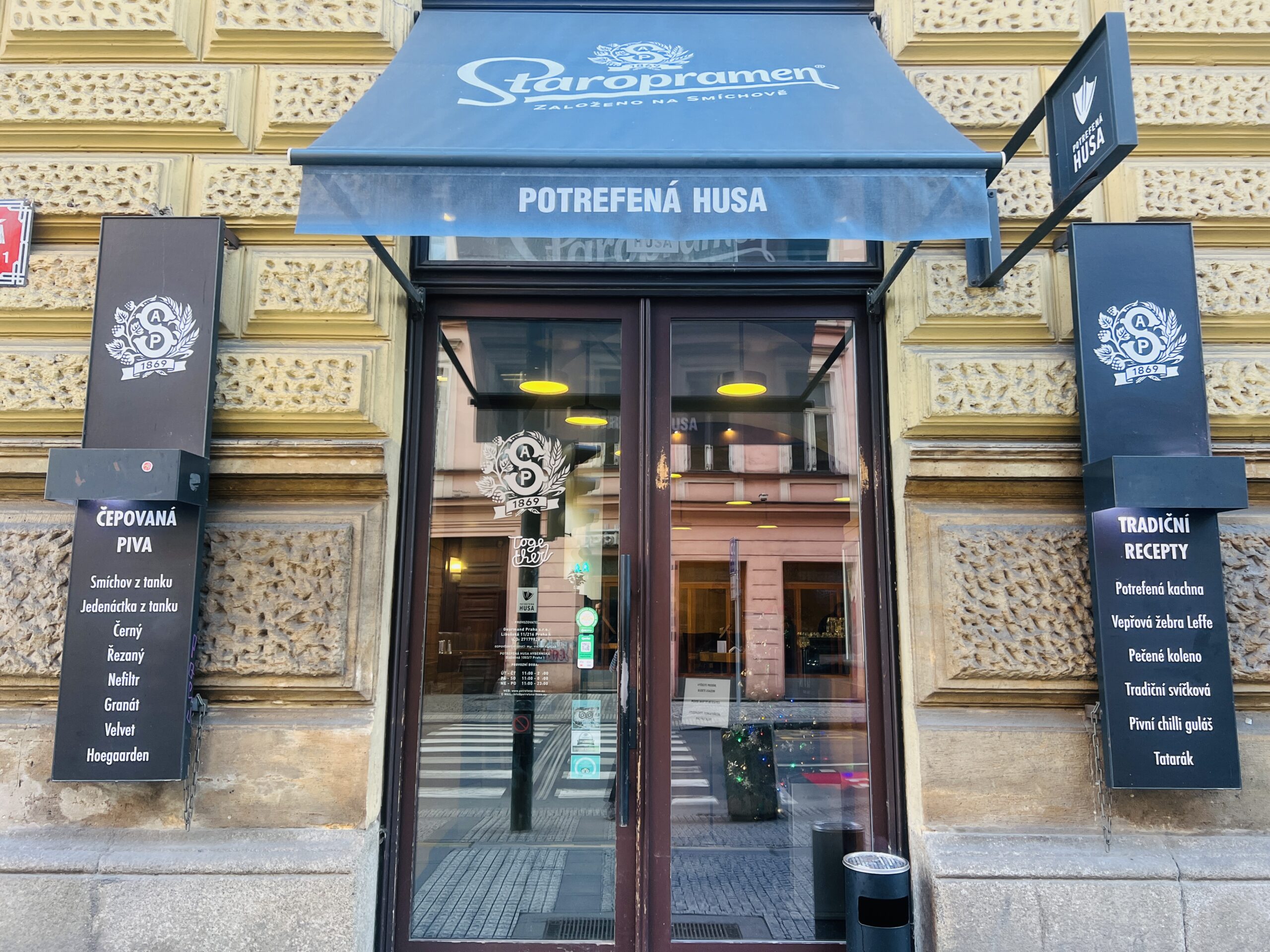 My travel mates and I chanced upon Potrefena Husa Hybernská when we were looking for a Czech meal on our first day in Prague.
Potrefena Husa Hybernská was established in 1869 which means it has 153 years of history! There are lots of rave reviews about this place on Tripadvisor. It was awarded "Traveller's Choice 2022" award by TripAdvisor.
Petrofena Husa Hybernská is the brand-name pub of the Staropramen Brewery. There are currently 3 Petrofena Husa pubs in Czech Republic and more will be opening.
Potrefená Husa Hybernská – Interior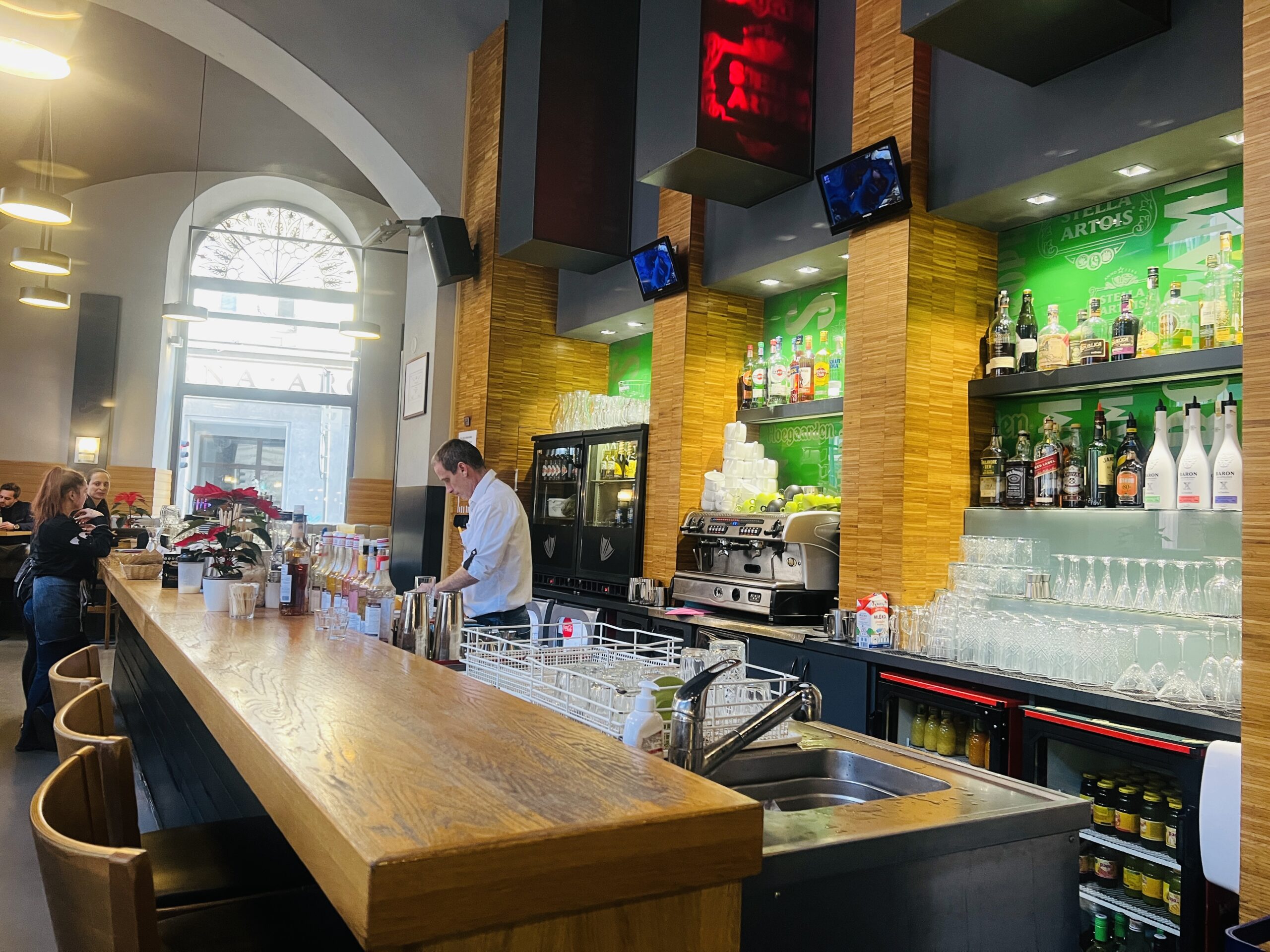 The first thing you will see upon entering Potrefena Husa Hybernská is the bar counter with wooden countertop. Besides draft beer and bottled beers, there is a good selection of liquors and wines.
The arched ceiling arches reminds me of old houses but the grey coat of paint gives it a contemporary feel.
I like the wooden tables and chairs which gives the pub an old-time charm. The decor here reminds me of ALEX Dresden at the Castle.
Potrefená Husa Hybernská – Food
This is Potrefena Husa Hybernská's menu. (I recommend viewing it in Google so that it can auto-translate into your choice of language.)
Drinks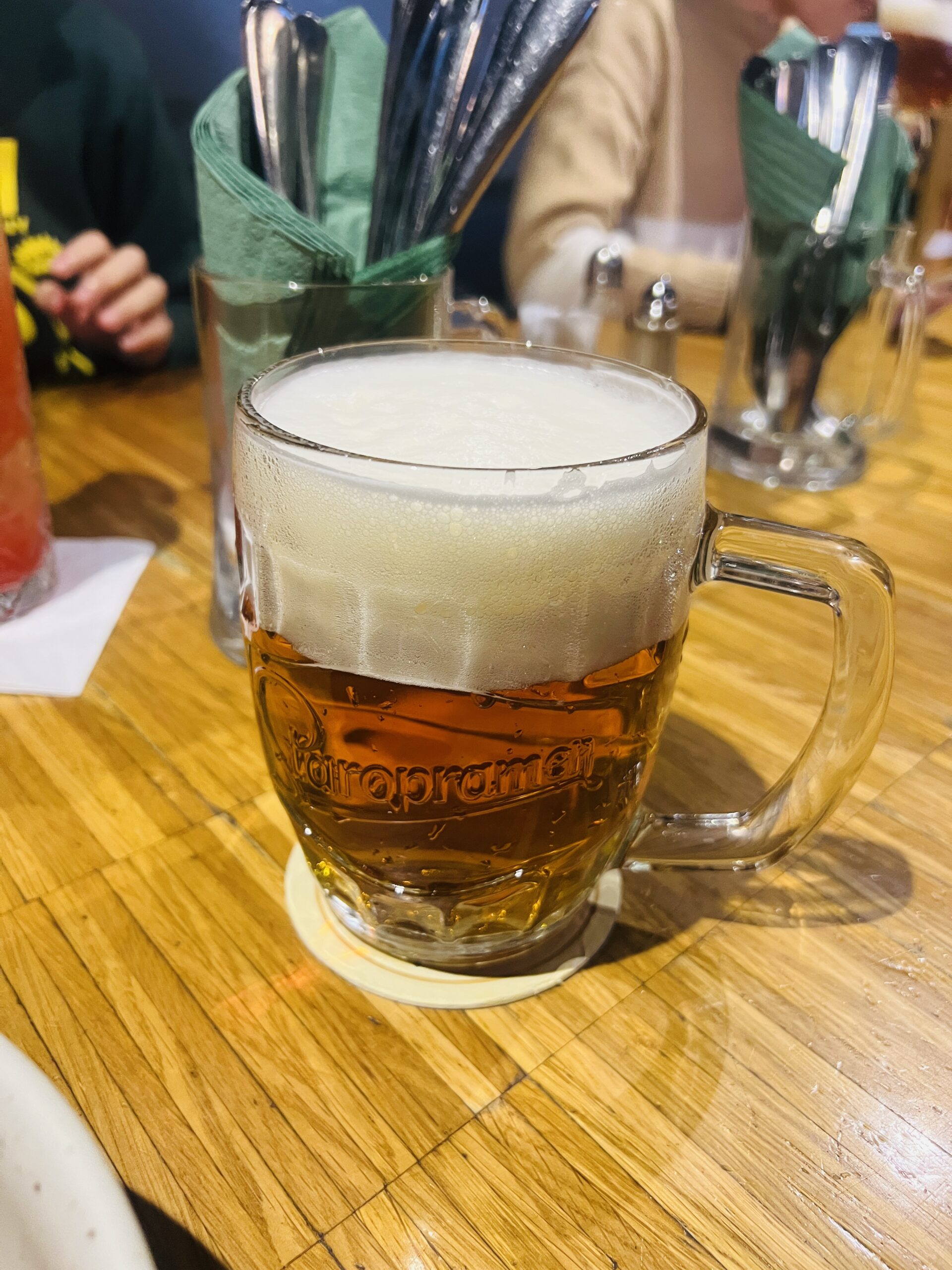 Since we are in Staropramen Brewery's brand-name pub, it's only right to order Staropramen 11 [0.3L CKZ 37, 0.5L CKZ 53, 1L CKZ 101] beer. As this is draft beer, the taste is light with a sweet malty taste  without much bitterness.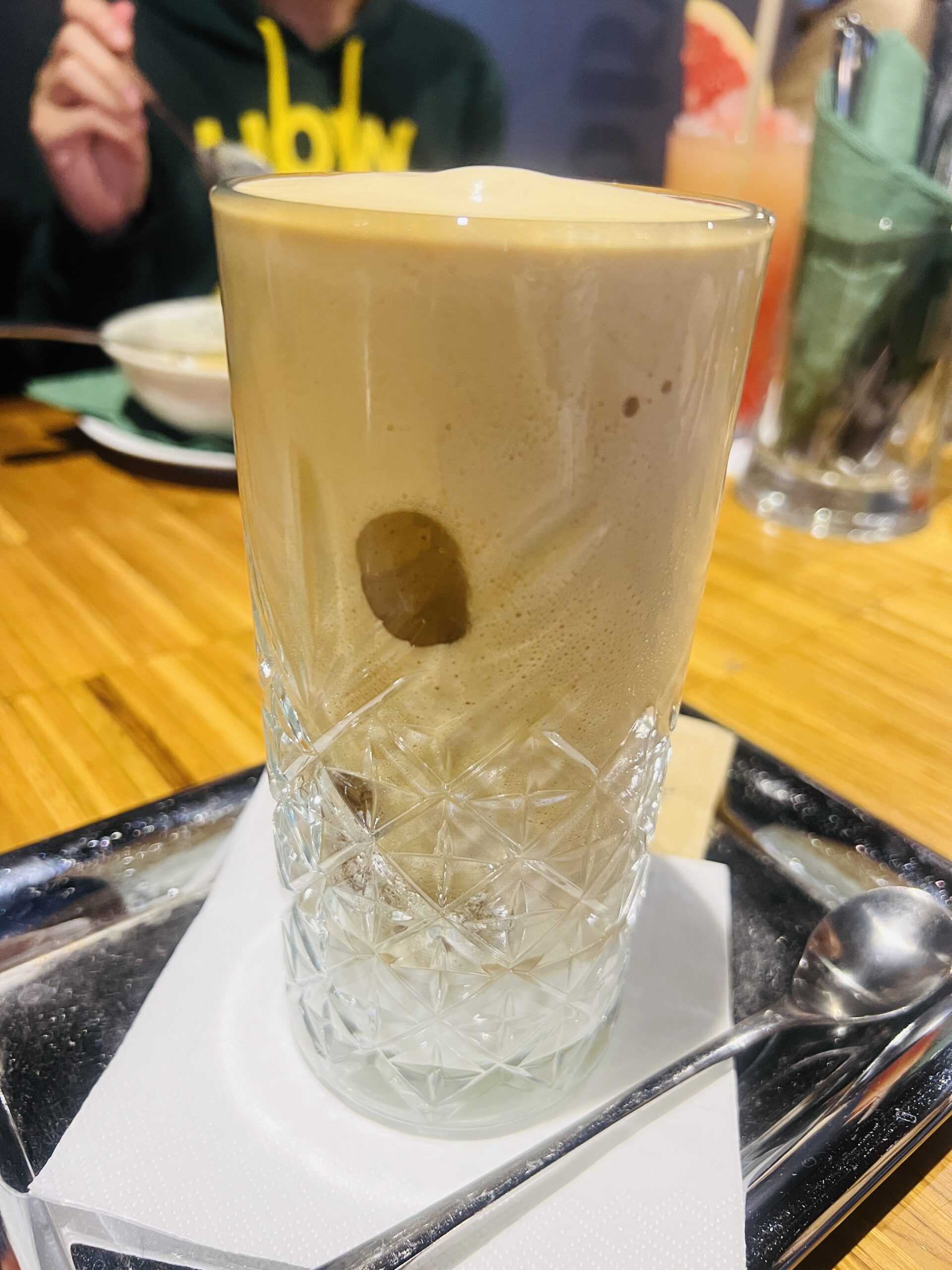 It's weird having Real Greek Frappe [CKZ 69] in Czech Republic when many consider this drink to be Greek national drink. It is a simple coffee drink with just Nescafé, sugar, milk and ice. It is sweet and frothy with wonderful coffee aroma.
Soup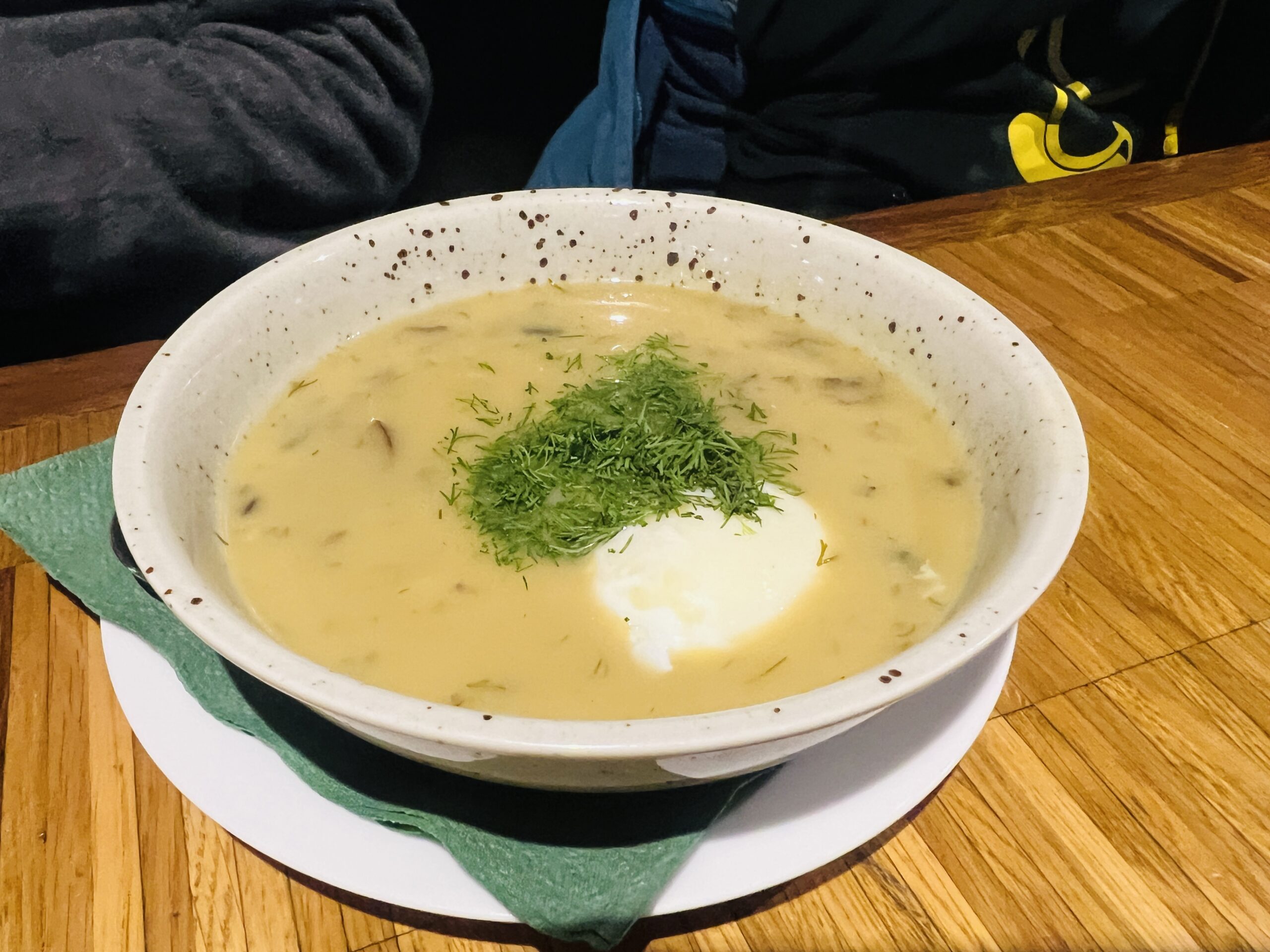 Kulajda is a traditional Czech soup, originating from South Bohemia. Potrefena Husa Hybernská calls their version Old Bohemian Kulajda [CKZ 49]. This mushroom soup contains potatoes, dill and quail eggs, with cream to give it a creamy finish. It has a distinctive sweet and sour taste which is unique.
Mains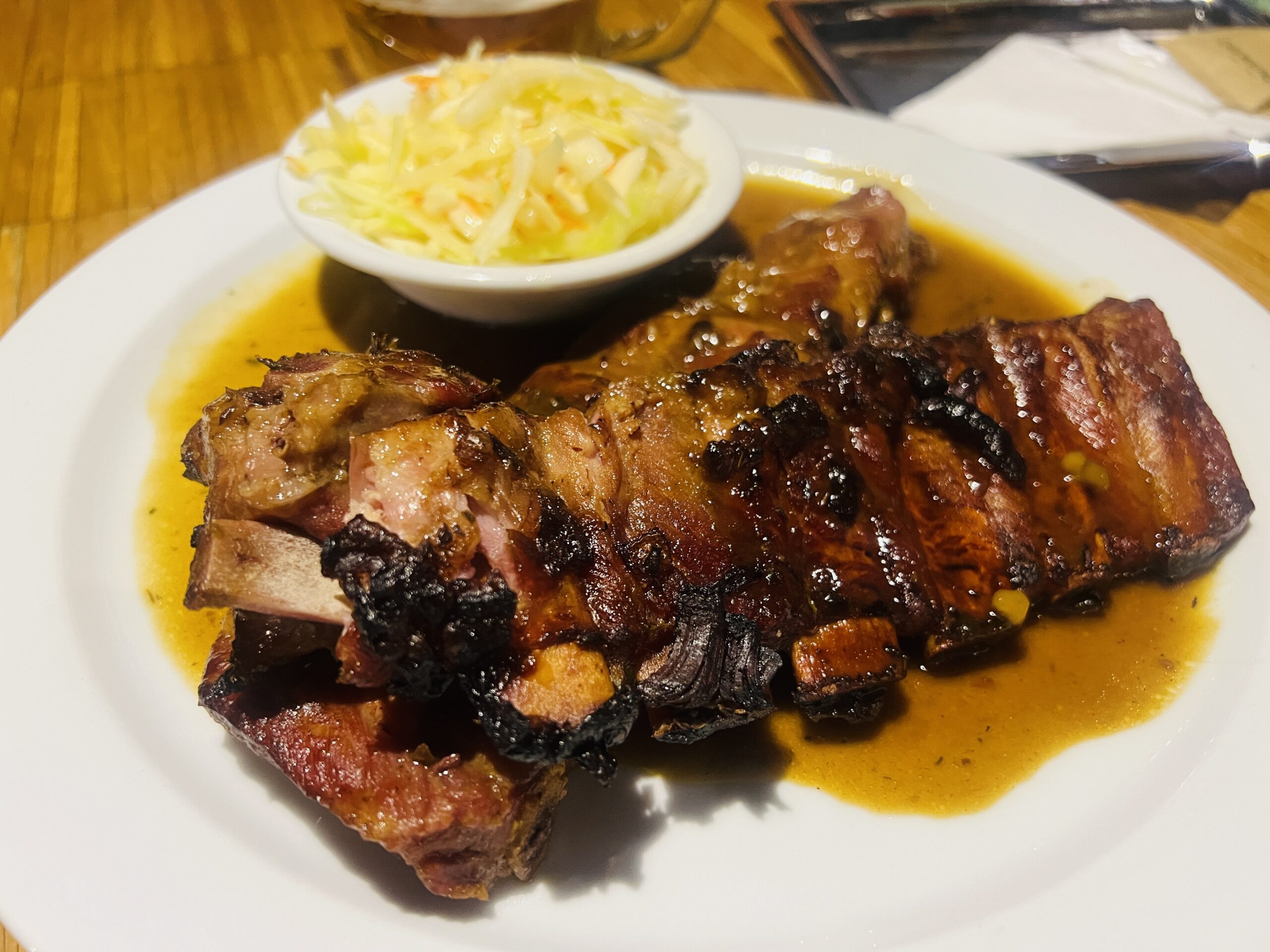 Potrefena Husa Hybernská makes Leffe Pork Ribs [CKZ 369] according to the original recipe. The pork ribs are slow-roasted in dark beer sauce. The pork ribs are flavorful and tender, the meat falls off easily. The accompanying coleslaw is a welcome addition to cleanse the palate after all the meat.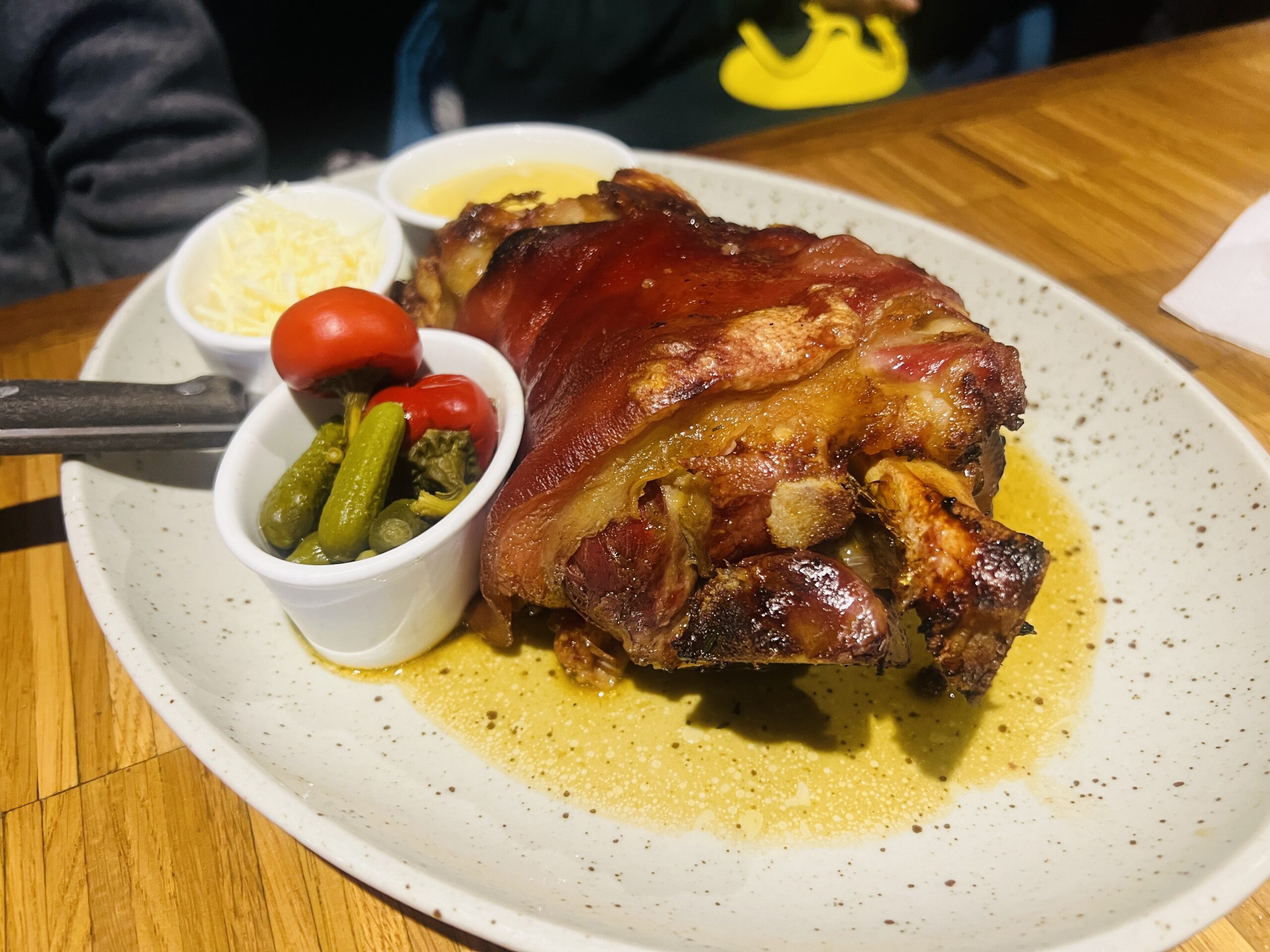 Roasted Knee [CKZ 299] looks similar to German pork knuckle but the meat is leaner. The Czech version is roasted with onion, vegetables, spices and dark beer. The meat is tender and flavorful. It is not at all oily when you eat it together with the accompanying gravy, fresh horseradish, pickles and hot peppers.
Potrefena Husa Hybernská
Address: Dláždená 1003/7 11000 Prague 1
Telephone: +420 224 243 631
Email: info@potrefena-husa.eu
Website: https://www.potrefena-husa.eu/