Cafe Möbius we visited in Dresden is a bakery and cafe with seats to enjoy your purchase.
Bäckerei Möbius has been around since 1914 and it is a time-honored bakery chain with more than 100 years of history. There are more than 50 outlets in Germany but most of these outlets are bakeries where you can only get takeaways.
Interior
This cafe is conveniently located along the main shopping street in Dresden, perfect for a perk-me-up in between shopping. If you want something a little more substantial, ALEX Dresden at the Castle is a good option.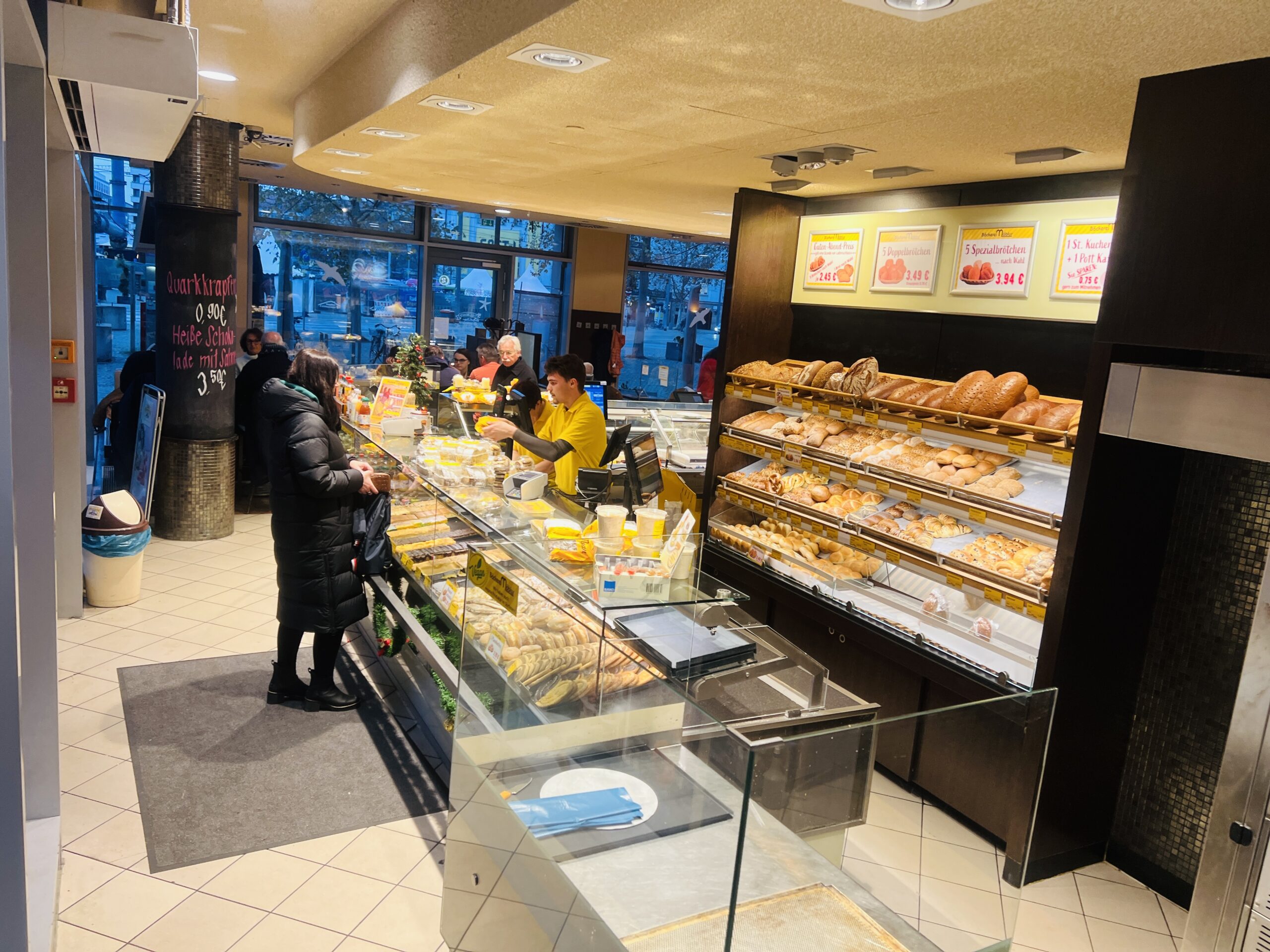 The moment I stepped into the cafe, I was greeted with glass display panels that run the perimeter of the shop. Inside are rows upon rows of cakes, pastries and breads. Everything looks so delicious I want to get everything.
A flight of stairs to the right bring you up to the second floor, where there are ample seats to enjoy the pastries and cakes.
The Food
I have drunk lots of hot chocolate in Germany Christmas markets but Cafe Möbius's Hot Chocolate is simply the best. The hot chocolate itself is already very creamy and rich and it comes with whipped cream which makes it even more luxurious.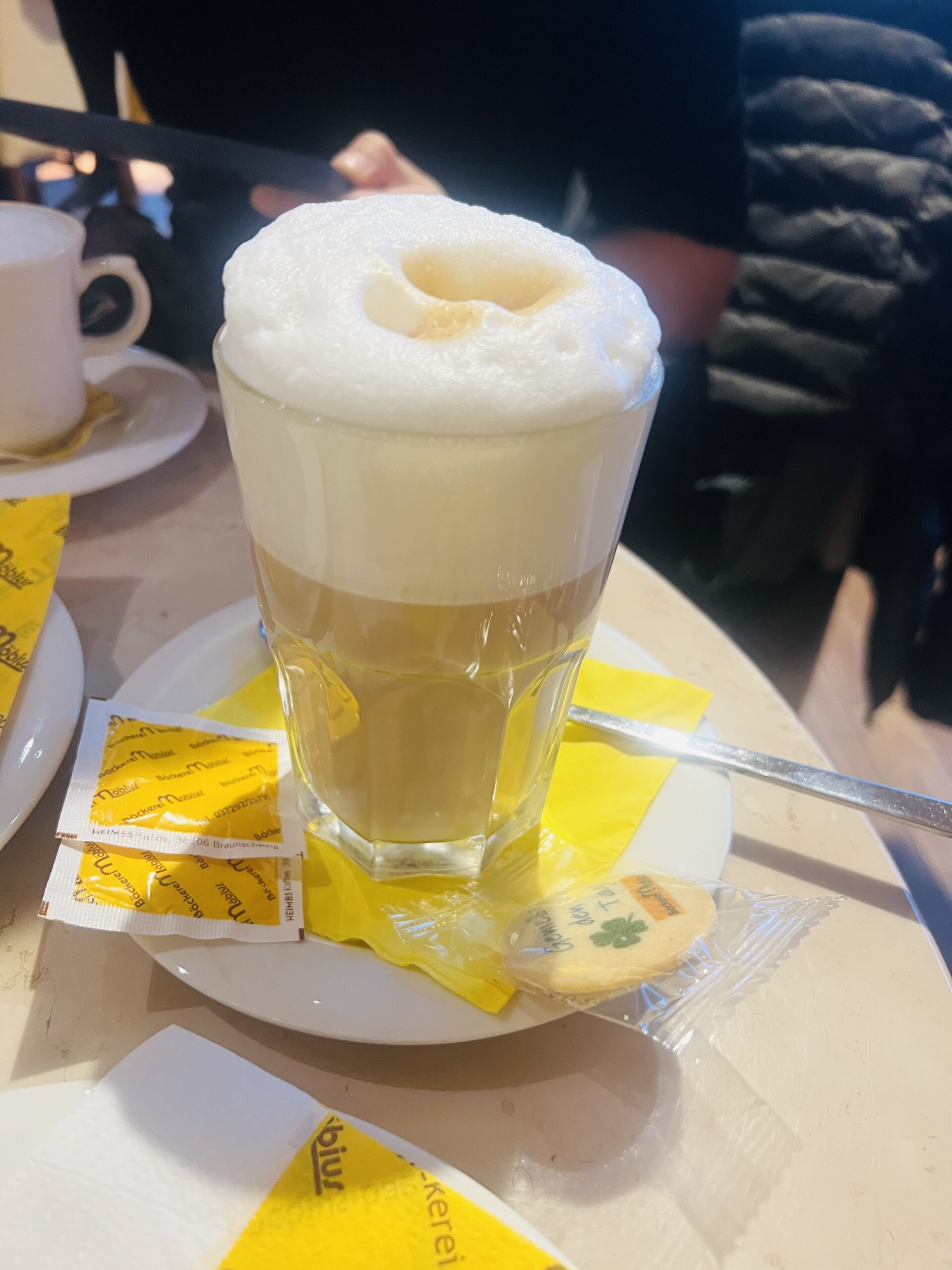 There are many coffee options for all the coffee-lovers, such as Flat White, Latte, Cappuccino, Mocha. Even a non-coffee person like me can appreciate the wonderful coffee aroma.
Raspberry Fruit Cake (Quarkcremetorte mit Himbeere) is one of Cafe Möbius's signature cakes, but if raspberry is not your thing, there is always Strawberry Fruit Cake (Quarkcremetorte mit Erdbeeren) [2.75] and Blueberry Fruit Cake (Quark-Sahnetorte mit Heidelbeeren) [2.80].
These cakes look sinful but they are not as rich as they look. The base is classic shortcrust pastry spread with jam and buttercream followed by a light sponge cake. The berries are encased in jelly on the top of the cake. Every bite gives you just enough sweetness and richness to make you want more.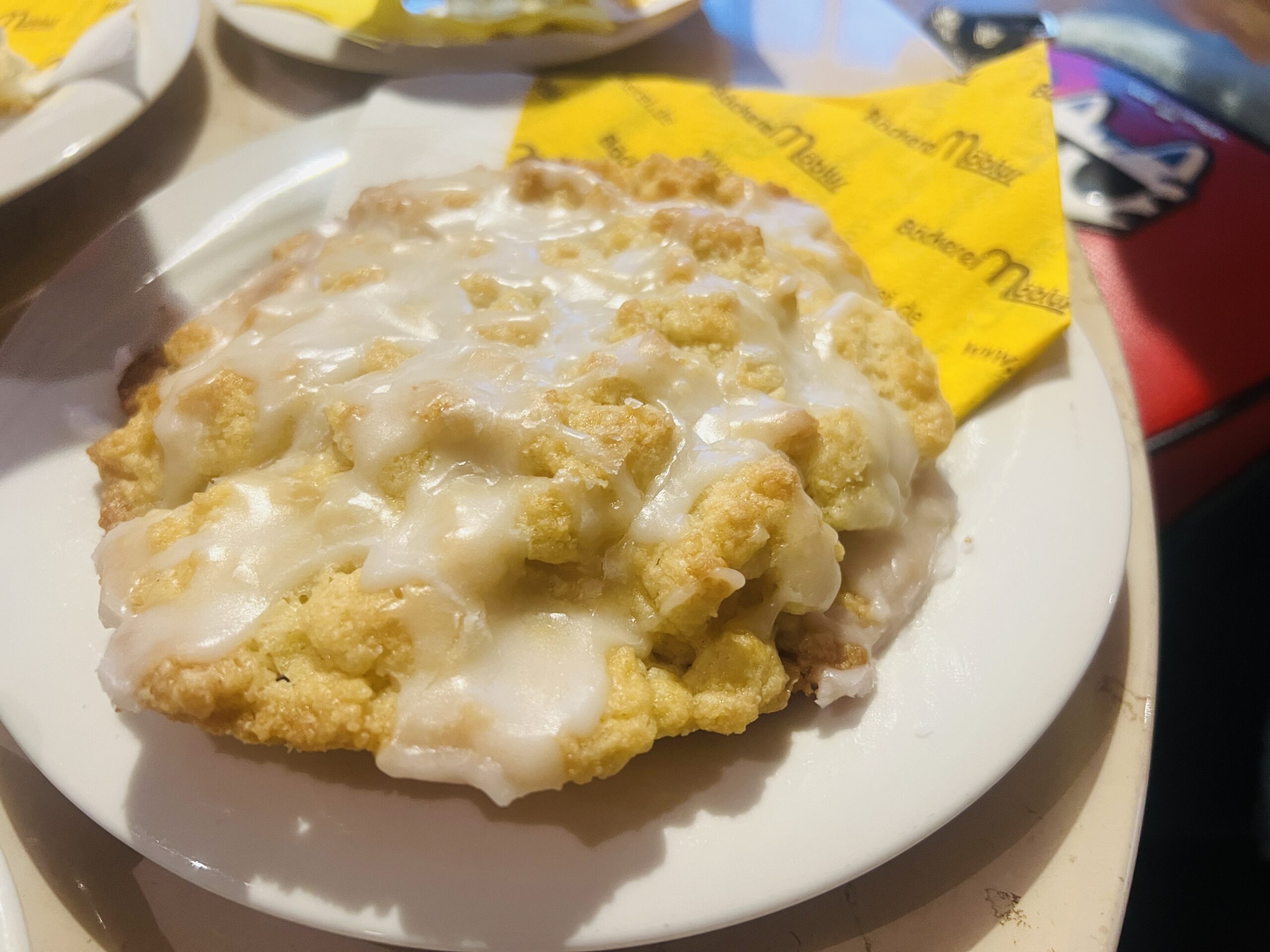 There are also many pastries to choose from, such as this Crumble Snails (Streusel-Schnecken) [3.35] which is much too sweet for my liking.
The ice-cream and sundaes here are really good too. The ice-creams have an intense milky richness that children and adults will enjoy.
Cafe Möbius
Address: Postplatz 1, Dresden
Telephone: 03514810422
Opening Hours: Monday – Friday 6am – 7pm, Sunday 7am – 6pm
Card Payment: Mastercard, Maestro, Visa, V-Pay
Website: https://www.moebius-baeckerei.de/