I have just returned from a two-week holiday in Germany where I explored many Germany Christmas markets. There are Christmas markets in every German city, such as Nuremberg Christkindlesmarkt.
Germany, where Christmas markets originated from, has some of the best Christmas markets in the world. Do you know what to expect at Germany Christmas markets?
Let me give you a run-down of what to expect at Germany Christmas markets:
Decoration and Atmosphere
What sets Germany Christmas markets apart are the beautiful decorations and Christmasy atmosphere.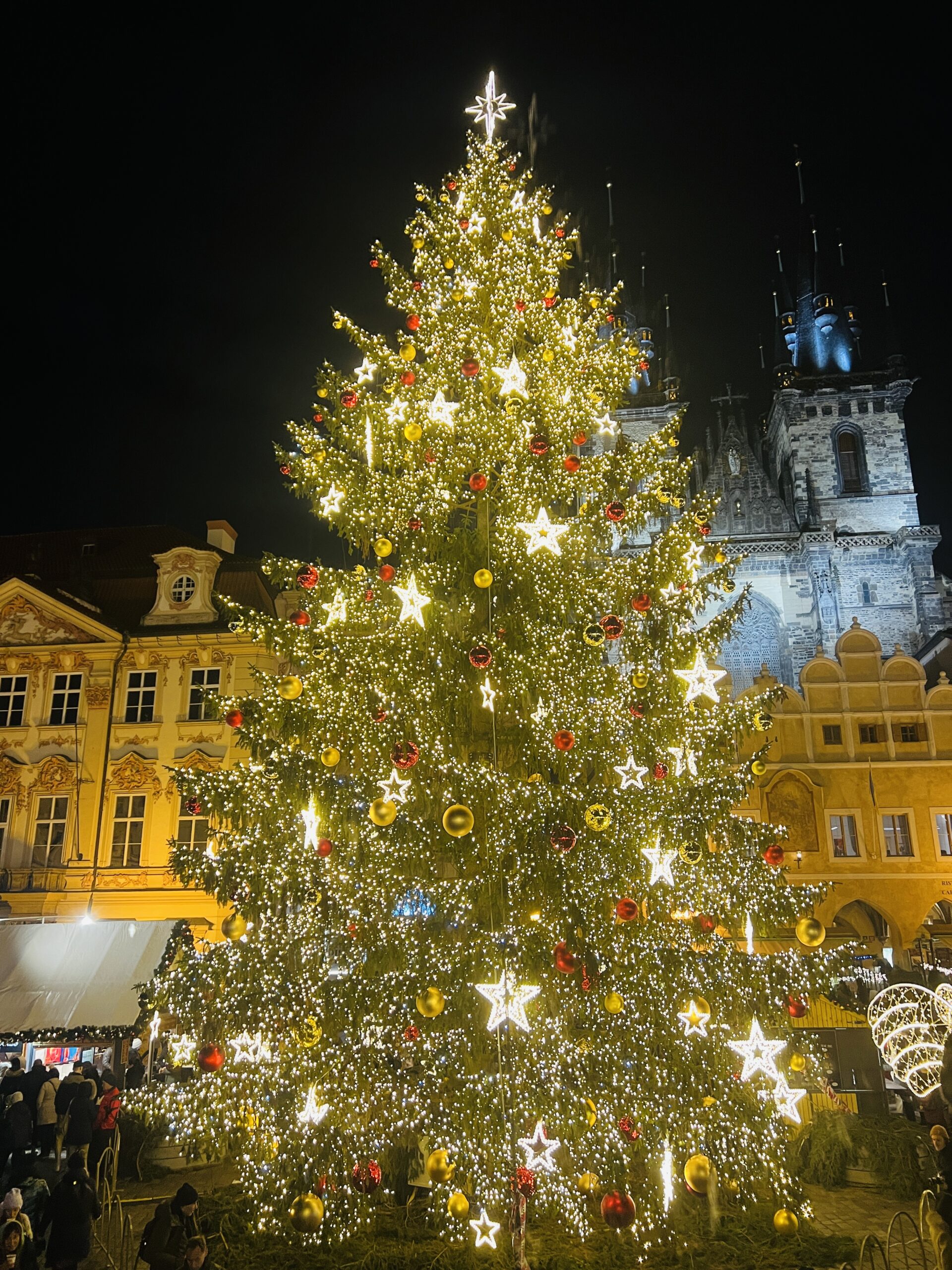 Think huge Christmas tree several storeys high decked in fairy lights and sparkling ornaments. Carousel and ferris wheel blasting out Christmas songs as kids streak in excitement.
Every breath you exhale comes outs as a puff of smoke (as if you are smoking). A hot cup of gluhwein in hand and a bratwurst burger in another makes everything feel much better.
If it snows, it's a White Christmas!
Gluhwein
Gluhwein is the German word for mulled wine or spiced wine. The  sweet red wine is heated together with fresh fruit and spices such as cinnamon cloves. The warm and rich taste brings warmth and happiness to the cold winter days
A cup of hot gluhwein really warms you up in the cold winter. There will be several stalls selling gluhwein in any Germany Christmas market. It's usually the stall with the most number of people standing around, holding small mugs.
A gluhwein usually costs €3.5-5 with €2-3 as deposit for the mug. You will  get back the deposit when you return the mugs.
The mugs are small, about half a palm size. Each Christmas market has its own mug design, it's fun to collect them as souvenirs.
Bratwurst
The Germans sure love sausages. There are some 1200 types of sausages in Germany.
Bratwurst is one of the most common and famous sausage in Germany. It is typically made from veal, beef or pork with spices.
The sausages are usually served in a warm breadroll, with mustard and ketchup.
You will find at least one or two stalls specializing in bratwurst at every Christmas market.
Chocolate and Sweets
What is Christmas without chocolates, sweets and gingerbread?
You will find stalls in every Christmas market selling chocolate-coated fruits, sour stripes, candy canes, flavored nuts and gingerbread.
Breads
The Germans love their breads as much as they love sausages. There are shops selling breads everywhere in Germany. You can find a bakery everywhere in train stations, on the streets and in shopping malls.
There are stalls in Christmas markets specializing in giant pretzels or langos (deep-fried flatbread with toppings).
Reibekuchen
You will be able to find a few stalls selling reibekuchen in every Christmas market. Reibekuchen is potato pancakes in German. These are made with grated potatoes, egg and flour which are fried till golden-brown.
These potato pancakes are usually served with apple sauce and/or sour cream.
Currywurst
Currywurst is one of the most iconic dish in German cuisine.
Bratwurst sausage is steamed and fried, served with ketchup and curry powder. The sauce tastes surprisingly like McDonald's curry sauce.
Crafts
Two-third of Germany is covered by forests, which explains why the Germans are so good at woodcarving. You can find woodcarving Christmas decorations,  figurines and even famous Germany landmarks.
Besides woodcarving decorations, you can also find beautiful glass Christmas ornaments as well as mini ceramic houses.
What do you like the most about Germany Christmas markets? Tell me in the comments below!