I keep seeing The Chicken Rice Shop everywhere I go in Johor Bahru and it's always packed with people. What's so special about a chicken rice shop, which is readily available in hawker centre and coffeeshops in Singapore?
Enough is enough, I am going to find out for myself what is so special about The Chicken Rice Shop.
The Chicken Rice Shop (Mid Valley Southkey)
I was checking out Mid Valley Southkey with my friend the other day when I saw The Chicken Rice Shop again. Since it was dinner time, we decided to have our dinner there.
After looking through the menu, I am starting to understand a little the draw of this restaurant. It's really as the slogan says "chicken rice … and more!". Besides chicken rice, they also offer rice & noodles, soups, entrees, vegetables and beancurd & eggs dishes. It's not only a chicken rice restaurant, it's small Chinese restaurant in reality.
Double Delight
My friend and I are too lazy to order individual dishes from the ala carte menu so we ordered Double Delight [RM49.90] set.
The chicken rice is oily but fragrant, complimented by two bowls of chicken soup.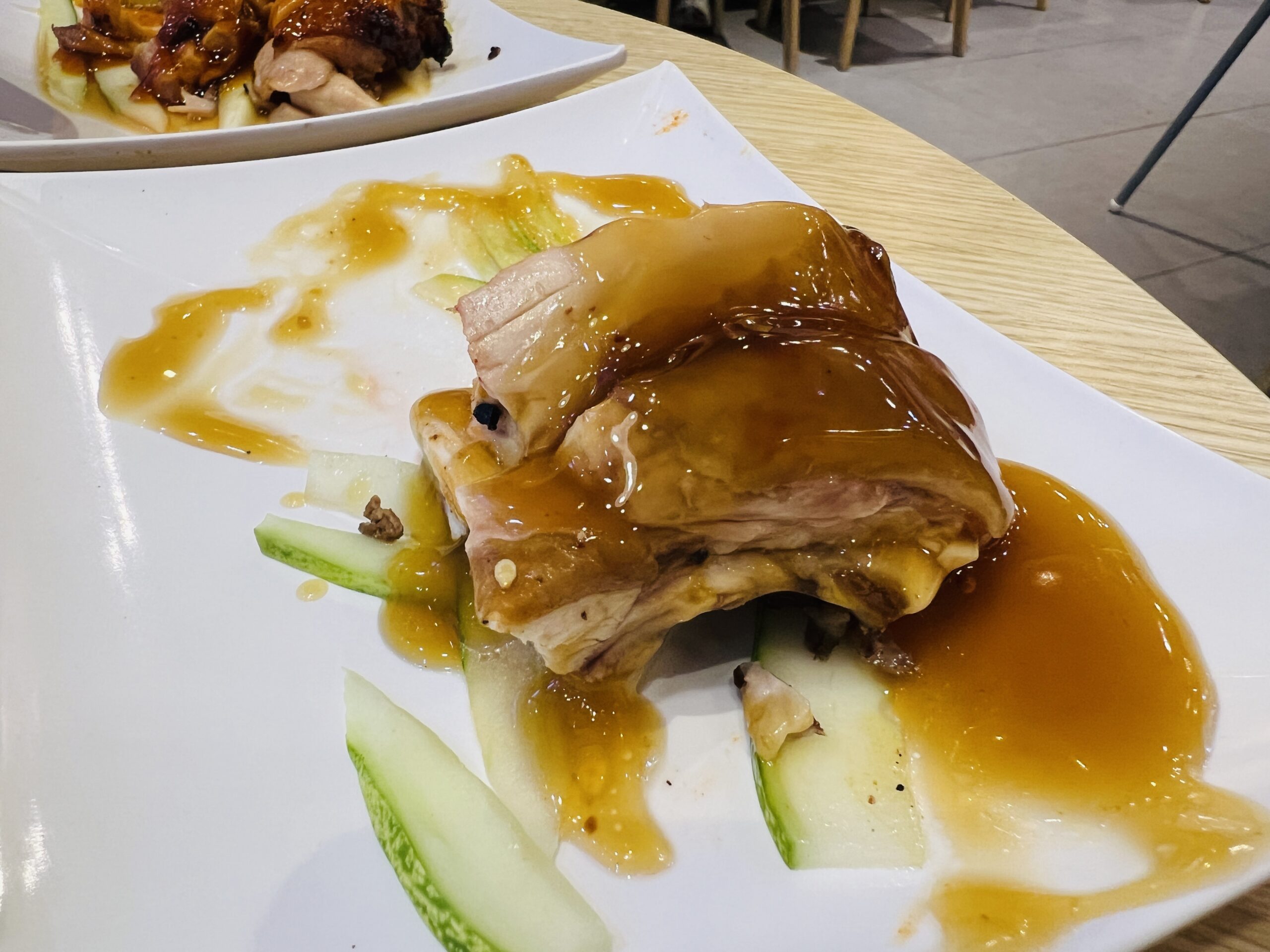 You can choose to have steamed, roasted or soy sauce chicken, we ordered soy sauce chicken as it's less common. The chicken is surprisingly tender topped with thickened soy sauce gravy.
The set also comes with a plate of Prime Honey BBQ chicken. This tastes almost like char siew but using chicken instead of pork.
Balancing out all the meat are 4 pieces of nyonya pai tee, a plate of crunchy Ipoh bean sprouts and a bowl of Sai To Fish Ball.
Conclusion
I have to say, for RM49.90 which is RM25 per person (~S$8.30), it's a very filling meal.
The fact that The Chicken Shop is halal-certified certainly helps too. That's why I see so many Malay families having lunch and dinner there.
The Chicken Rice Shop
You can find the addresses and telephone numbers of all The Chicken Rice Shop outlets here.