Outside of Reykjavik, the rest of Iceland looks very barren but if you know where to look, there are some good restaurants to be found. Here are the restaurants that I have tried in Iceland:
Stapinn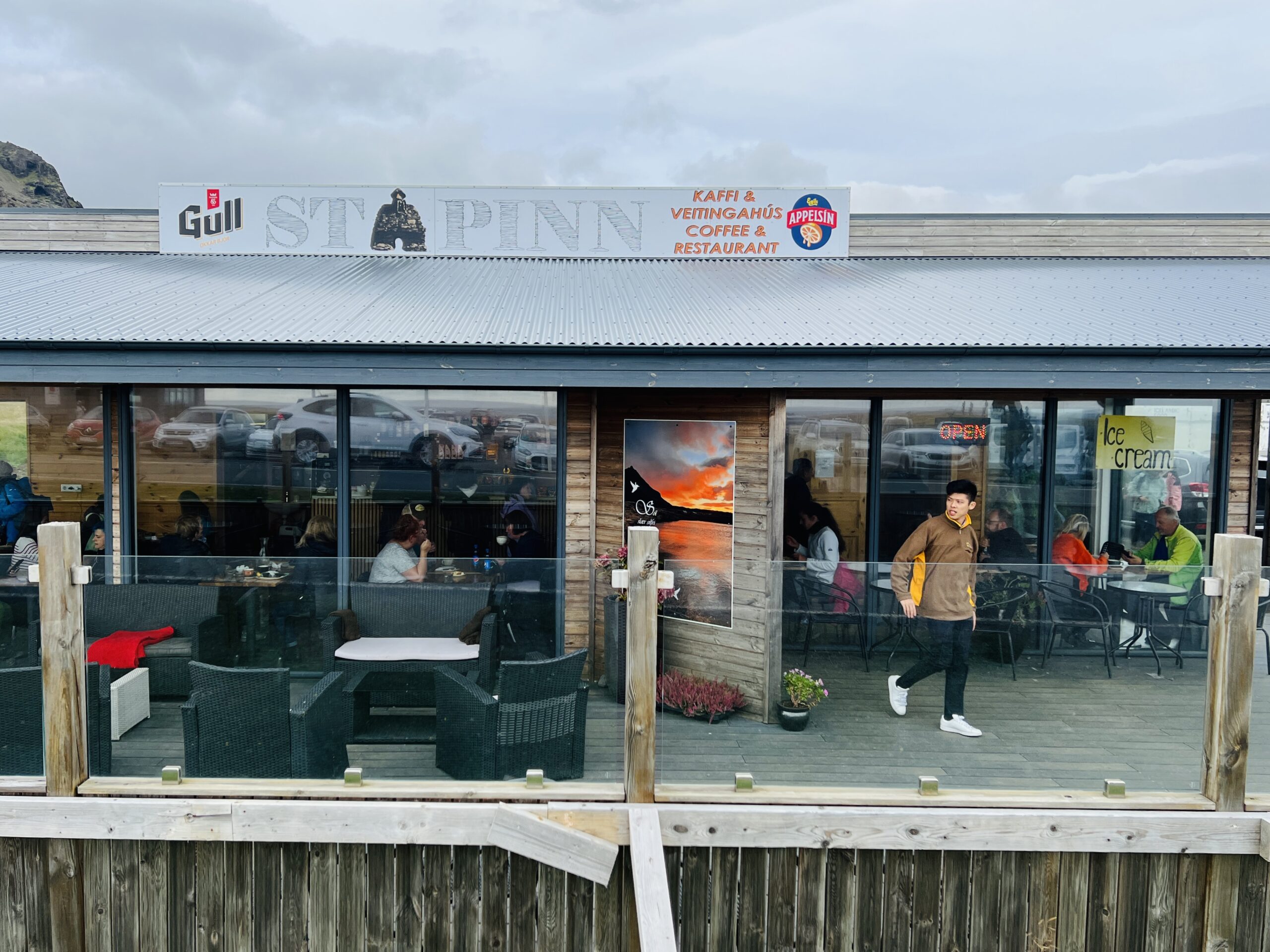 It's really more of a cafe than a restaurant, there are only about 30 seats in doors and another 10 seats or so outside. Great place for a quick bite before or after visiting the Arnarstapi Cliffs and Snæfellsnes.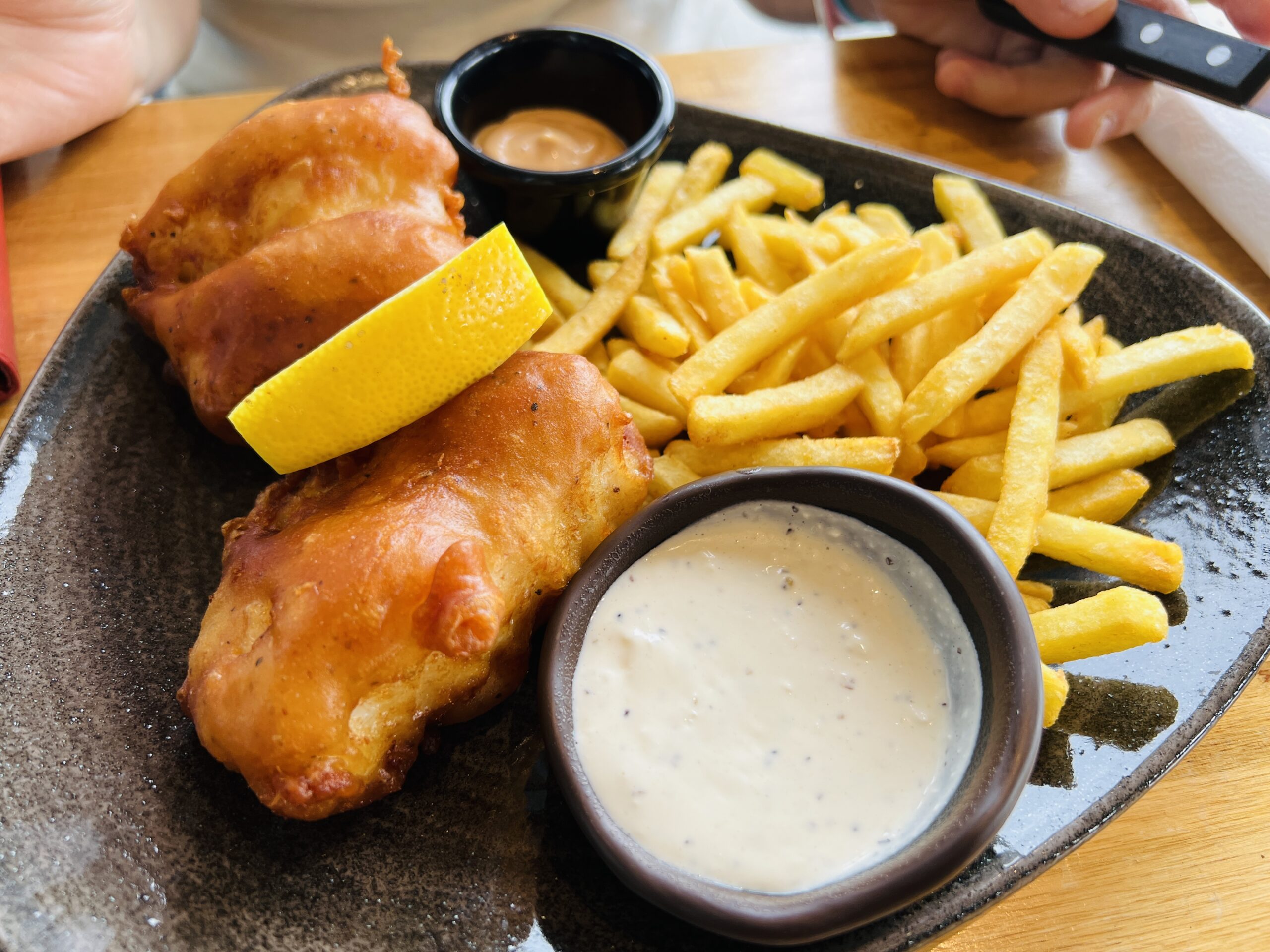 I see many people ordering the Captain Nemo – Fish and Chips [ISK 3100] which is quite good. The cod fillets are deep-fried till golden and served with french fries and tartar sauce.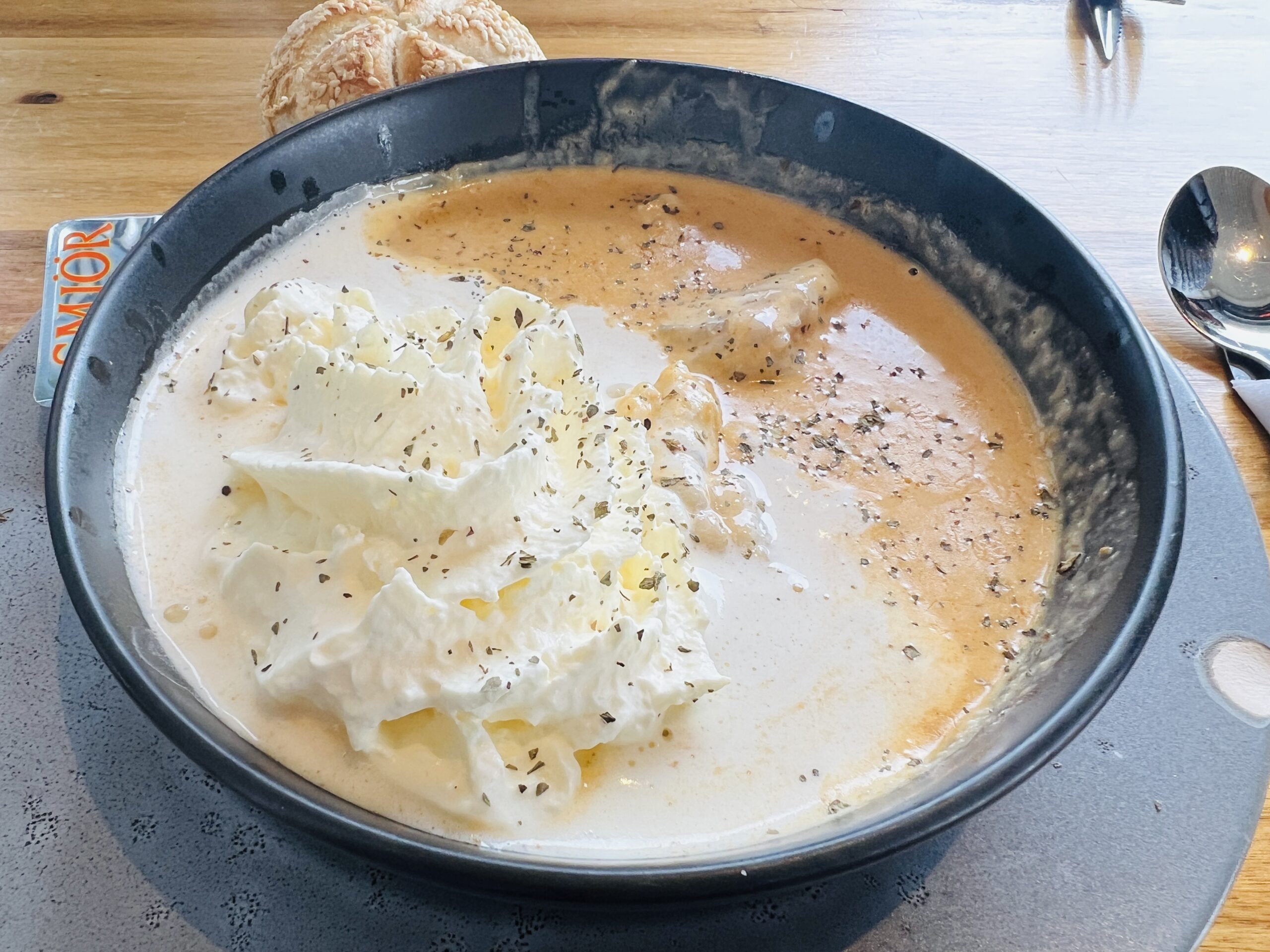 Phileas Fogg Favorite Seafood Soup [ISK 3100] has bits of fish, potatoes and vegetables. It is perfect for Iceland's harsh weather as it's rich and flavorful with a dollop of whipped cream.
Address: 356 Arnarstapi, Iceland
Telephone: +3548656740
Opening Hours: Daily 11am – 5pm
Harbour Cafe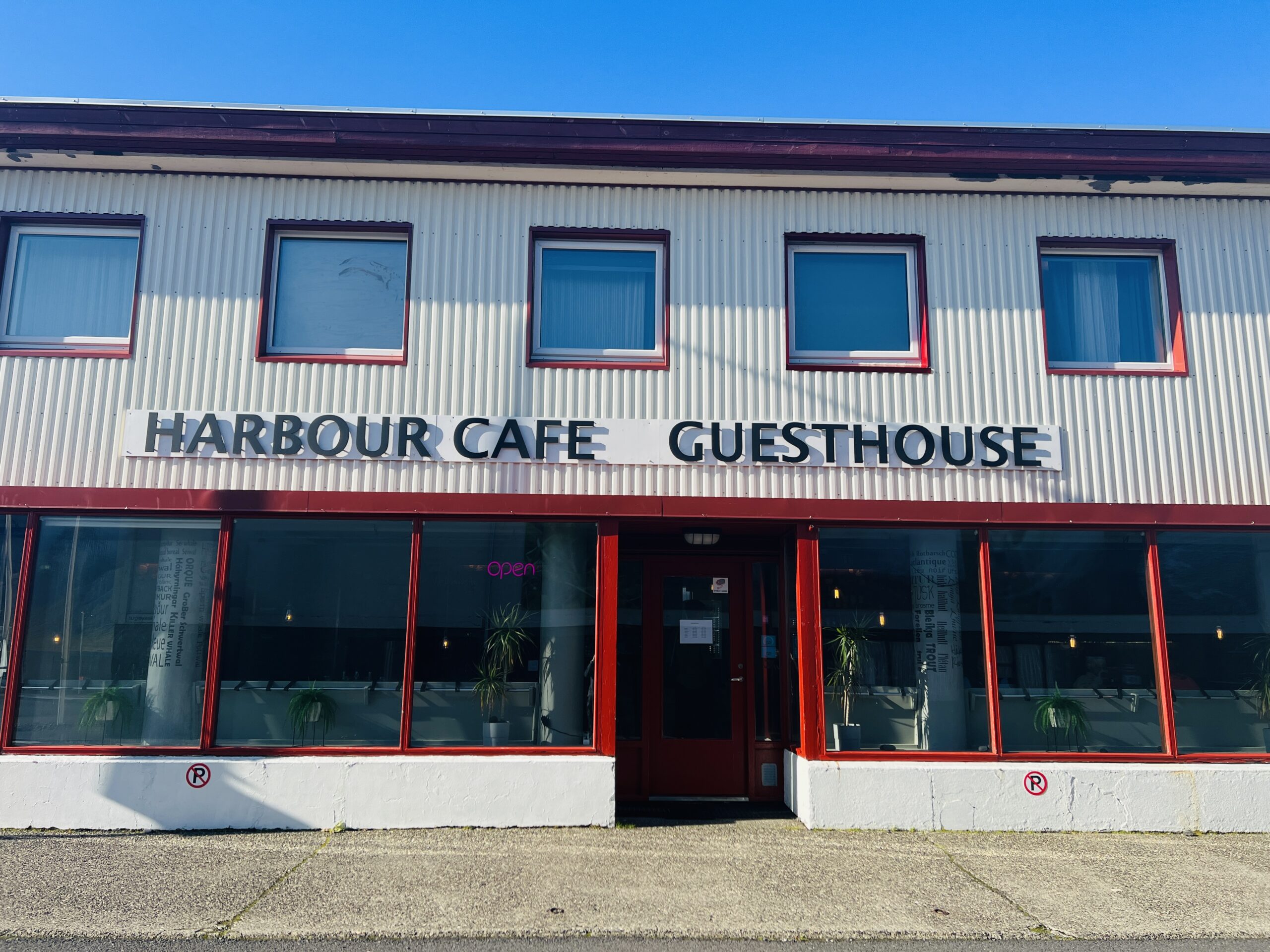 As the name suggests, this cafe overlooks the harbour not far away, perfect for pit stop during cruise. This homey cafe serves comforting Icelandic cuisine.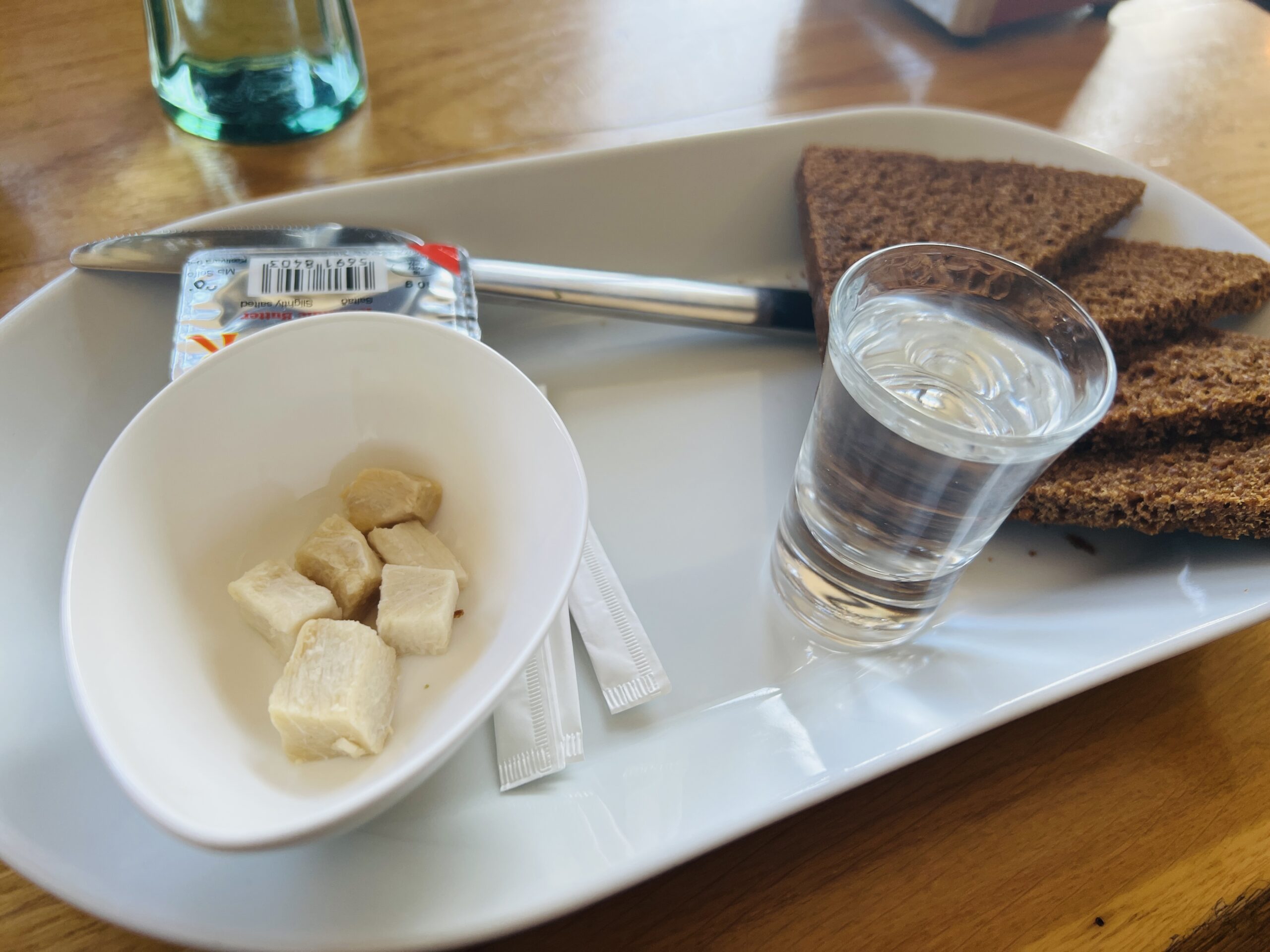 Besides the usual cafe fare, this place offers one of the most iconic of Icelandic cuisine: fermented shark which is known as Icelandic Viking Experience [Kr 1700]. Icelandic fermented shark is rumored to have a really pungent taste but this cafe's version is apparently not the most potent. It tastes similar to century egg to me.
The fermented shark comes with a shot of Brennivin (Iceland's signature distilled beverage) and three pieces of rugbraud. While I didn't really like the taste of the liquor and fermented shark, I really enjoyed the sweet rye bread.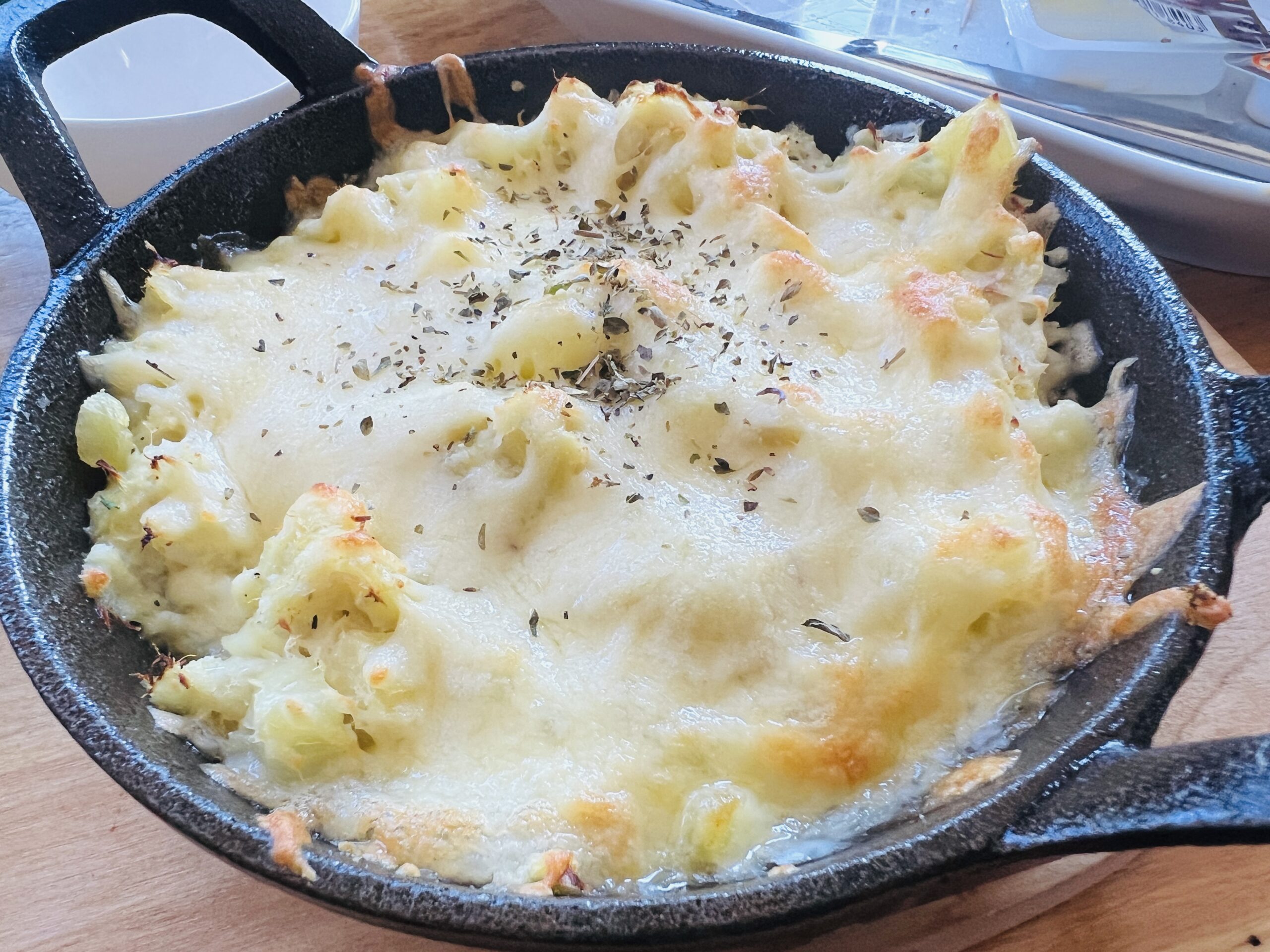 Addesss: Nesvegur 5, 350 Gundarfjordur, Iceland
Telephone: +3548315565
Opening Hours: Daily 8am – 2pm, 6pm – 9pm
Farmers Bistro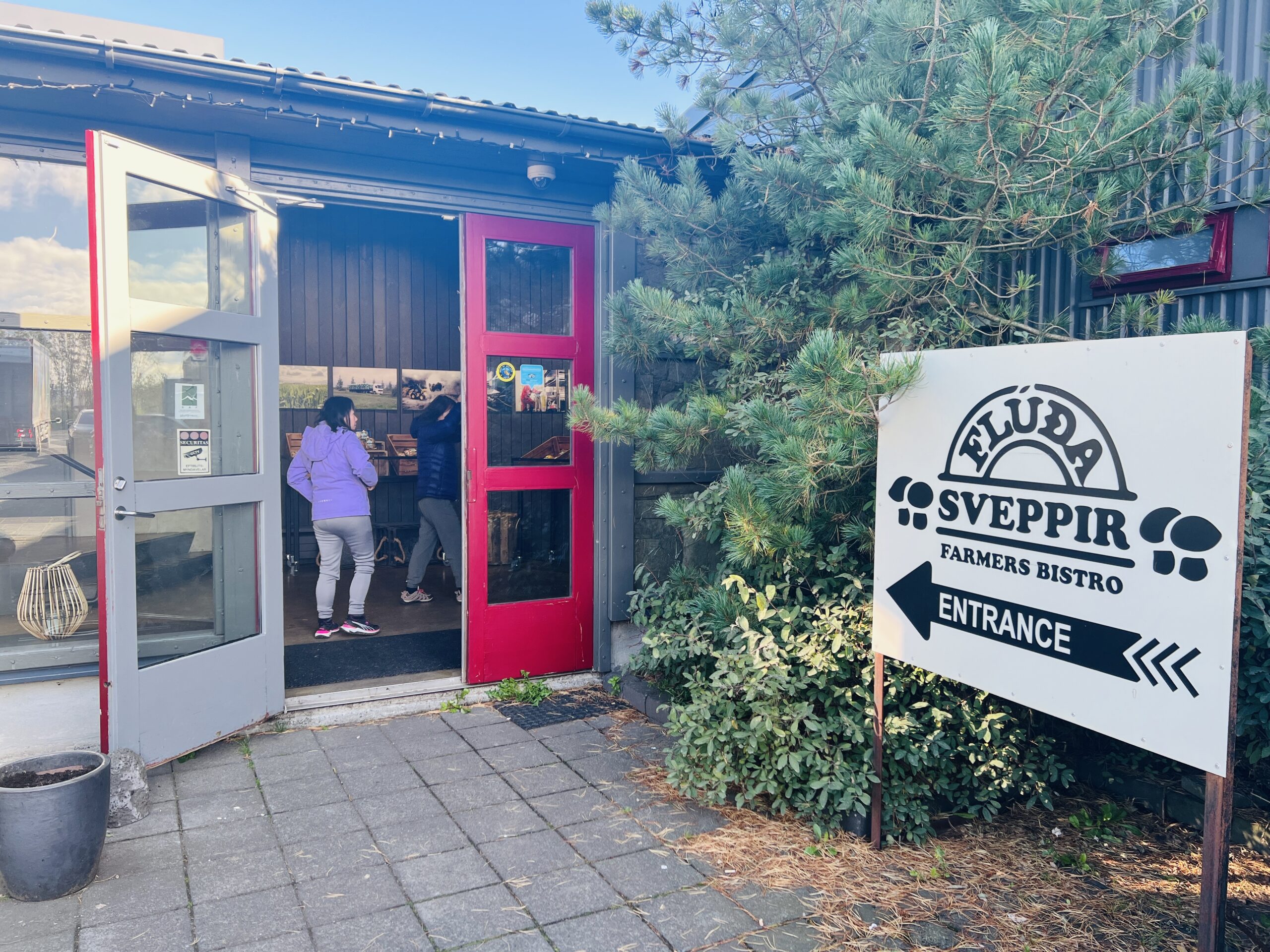 If you are a mushroom-lover like me, you will love Farmers Bistro which is Fluda Sveppir in Icelandic language.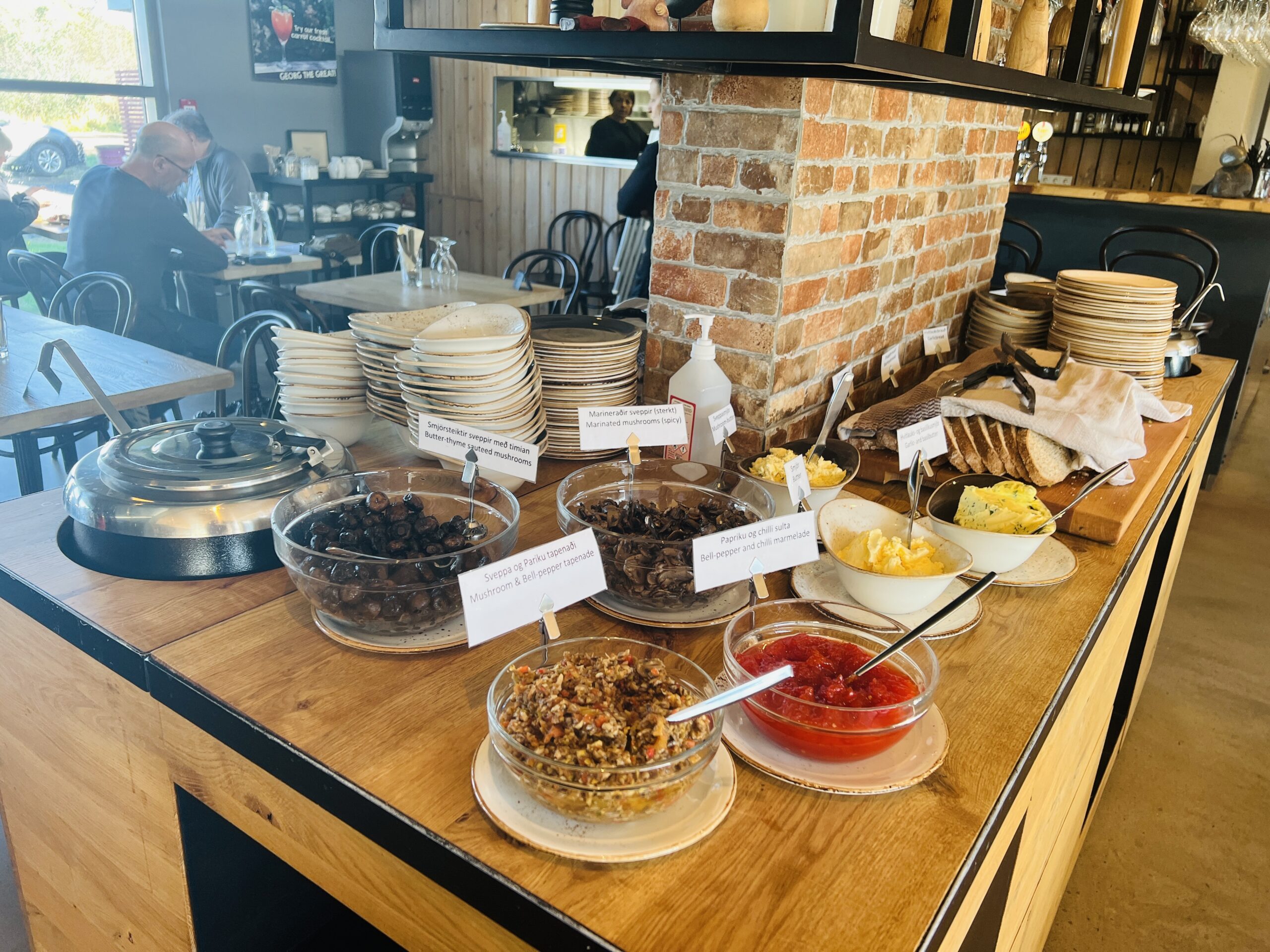 Mushroom-lovers will go nuts over their Grand Buffet [Kr 1990]. This buffet gives you unlimited servings of mushroom soup, home-baked breads, 3 types of butters to go with the breads and mushroom dishes. I am so in love with everything.
They should consider renaming the restaurant Mushroom Heaven but that will be inappropriate as they also serve salads, wraps and baked salmon.
Address: Garoastigur, 845 Fluodir, Iceland
Telephone: +3545190808
Opening Hours: Daily 12pm – 5pm
Gamla Fjosid
Gamla Fjosid means "The Old Cowhouse" in Icelandic language. This warm and welcoming family restaurant located at the foot of Eyjafjallajokull offers fresh produce from the local area.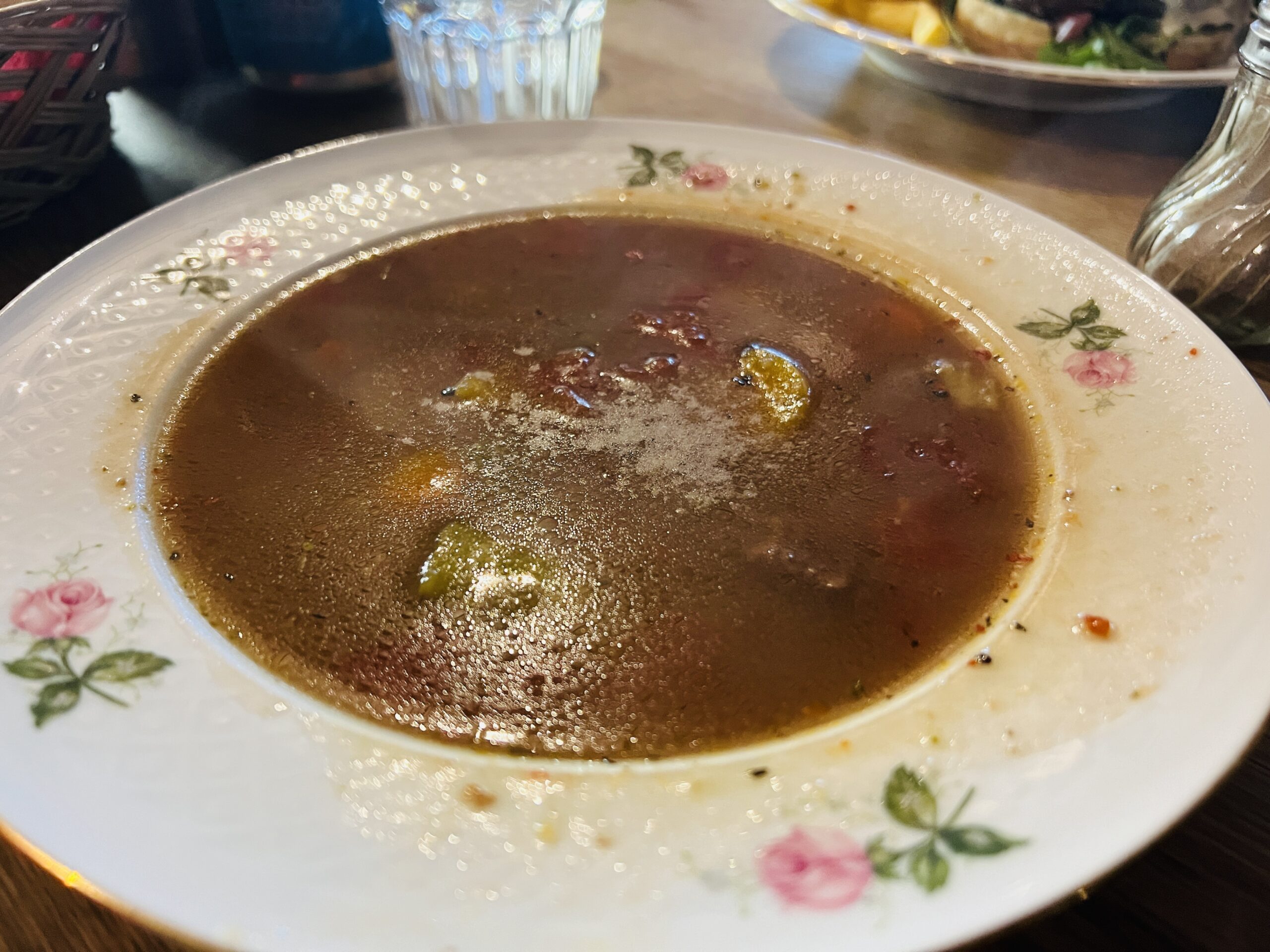 Volcano Soup [Kr 2940] is the signature soup here. This hearty soup comes with lots of beef chunks and vegetable, they even give free refill!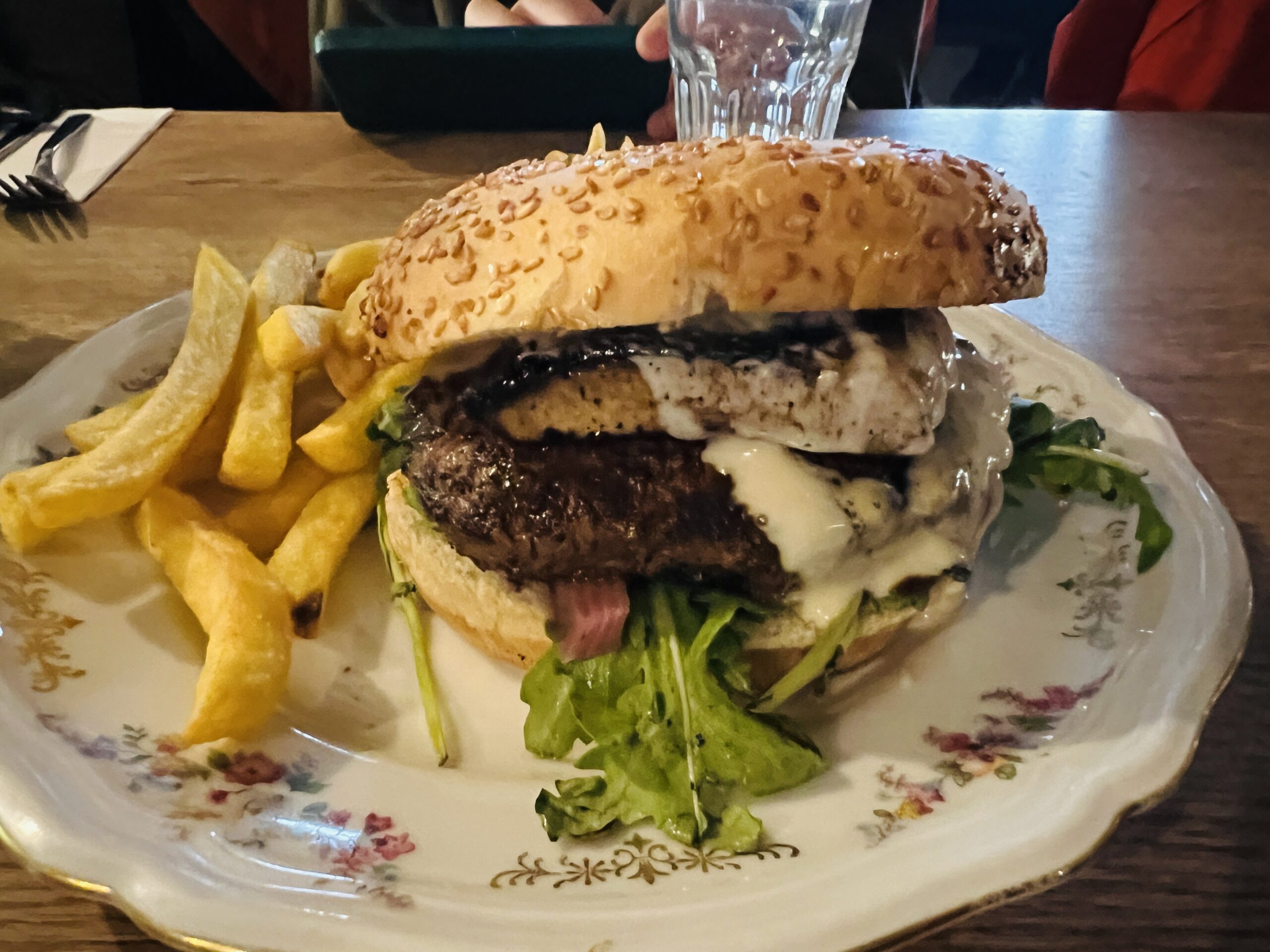 There are burgers too, such as the Country Burger [Kr 2850]. The Patty made from unprocessed free-range beef is perfectly tender and juicy.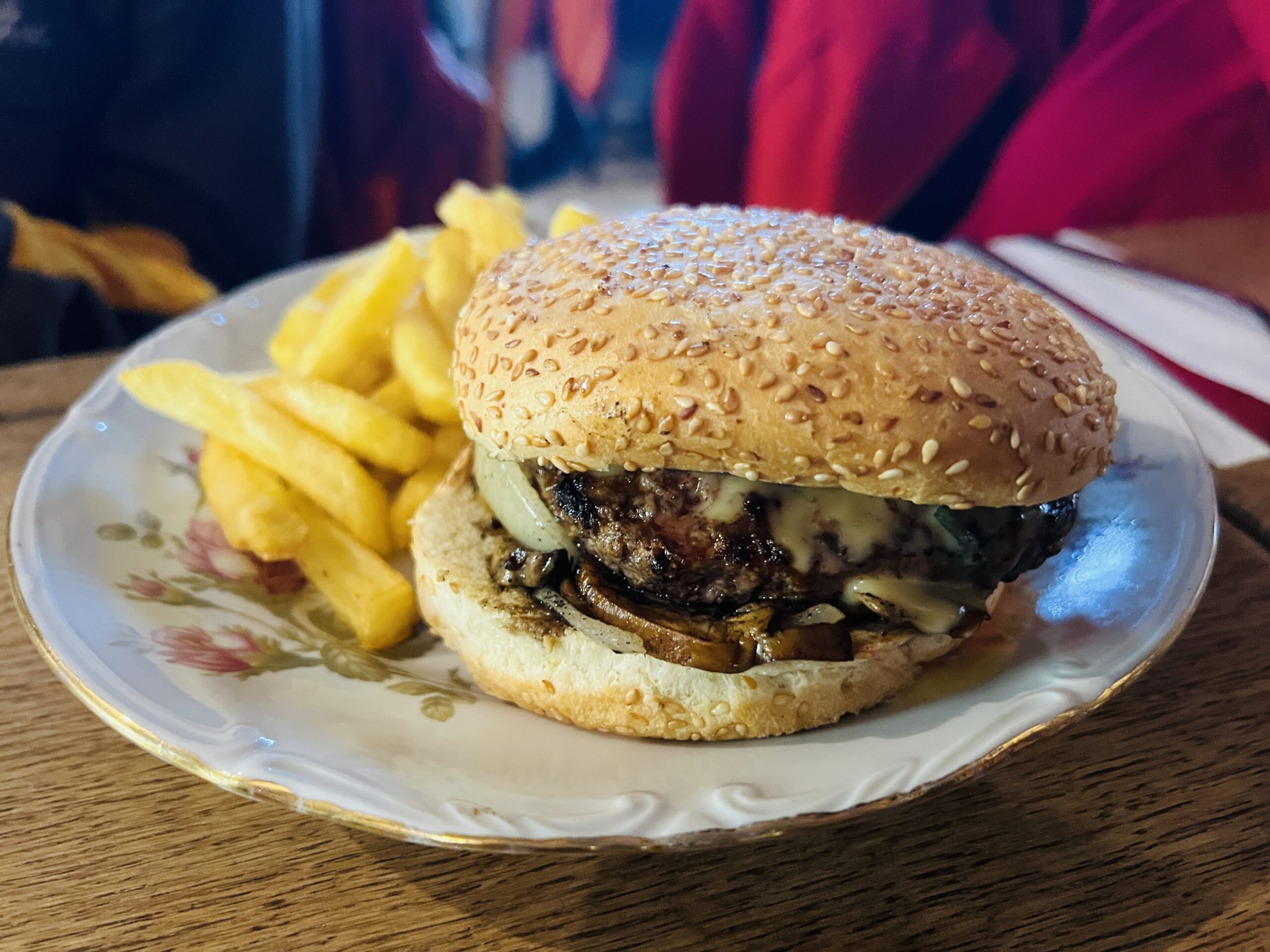 Farmer's Burger [Kr 3180] is equally as good, with the addition of caramelized onions which gives the burger a natural sweetness.
Fish of the Day [Kr 4390] was cod on the day we visited, served with fried vegetables straight from their own garden, potatoes and melted butter. The firmness of the fish makes everything so tasty.
Address: Hvassafell, 861 Eyjafjollum, Iceland
Telephone: +3544877788
Opening Hours: Daily 11.30am – 8.30pm
Website: https://www.gamlafjosid.is/en/
Restaurant Kanslarinn
Nestled in the charming town of Hella in southern Iceland, Restaurant Kanslarinn offers Icelandic cuisine in traditional setting.
I have not tried the beer in Iceland so I got myself a Thule Draft Beer [33cl – Kr 950, 50cl – Kr 1200]. This pale beer is mild in taste which should be suitable for most drinkers.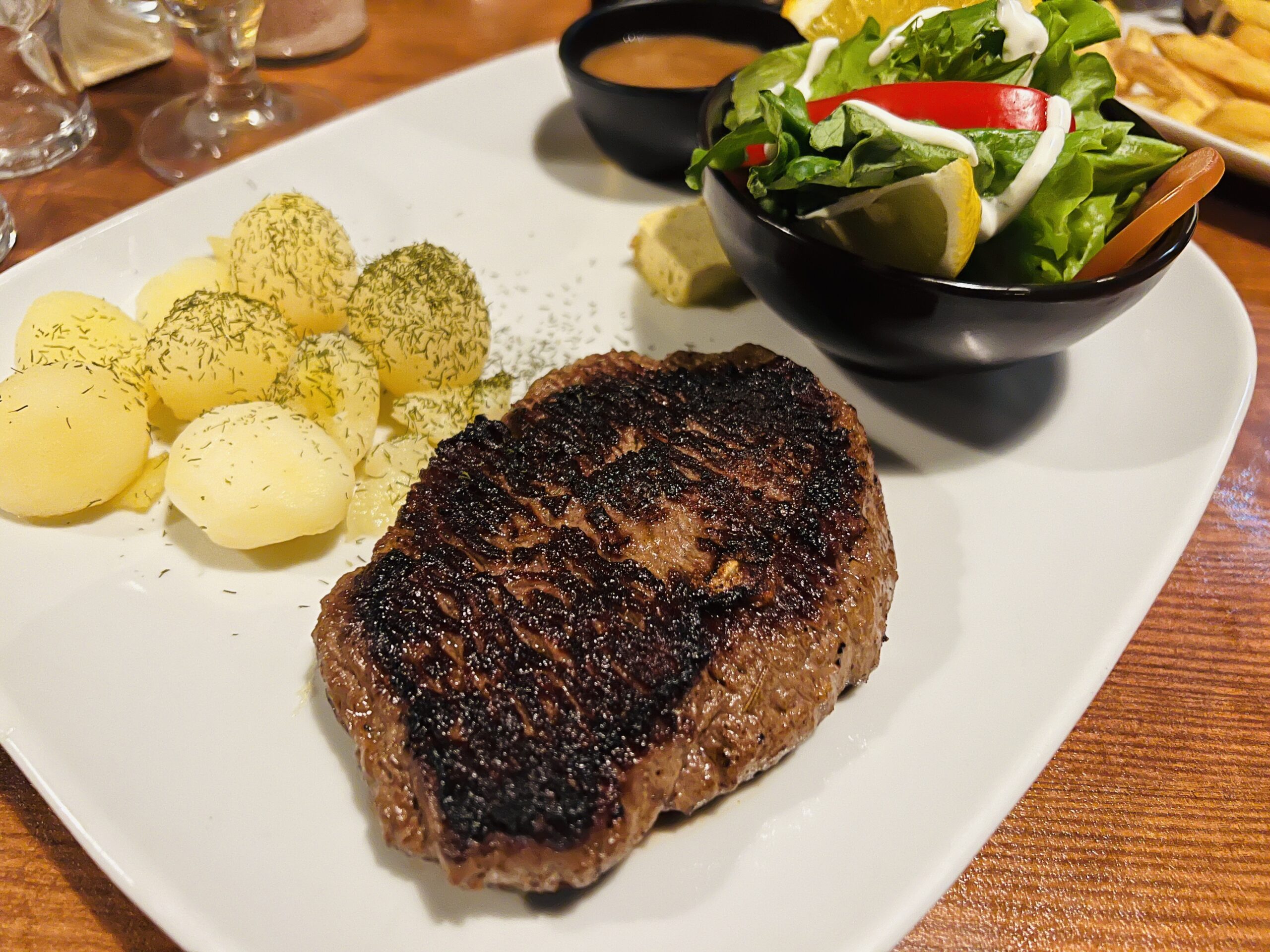 This is one of the few restaurants in Iceland that serves Horse Fillet [Kr 5390]. There is no obvious gamey smell and the meat tastes surprisingly like beef.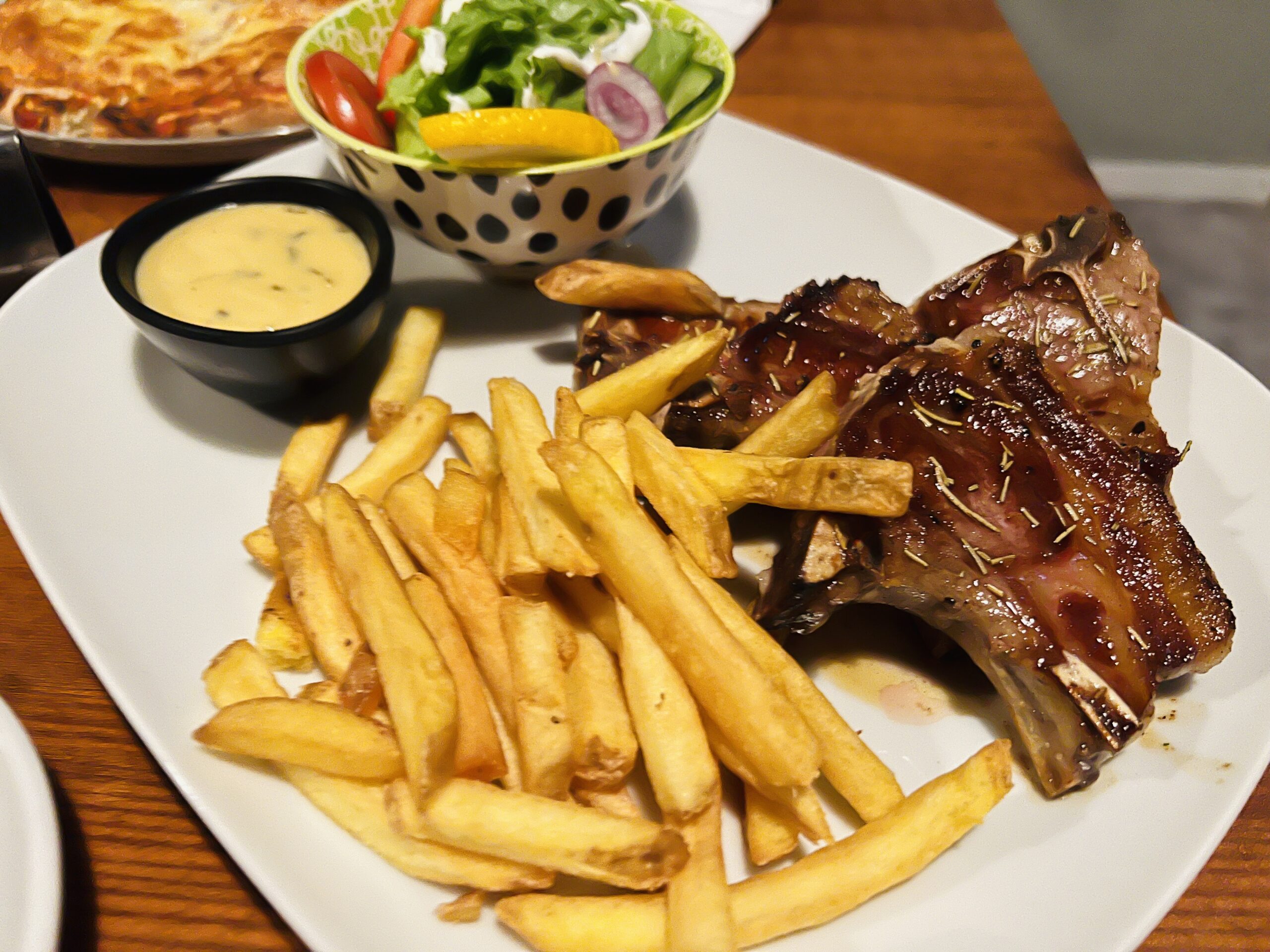 If horse meat is too adventurous, you can Lamb Chops [Kr 5490], grilled and glazed with sweet sauce.
Plokkifiskur [Kr 3090] is basically same as the one from Harbour Cafe. This traditional Icelandic fish stew is made by mixing mashed fish, potatoes and bechamel sauce. It's thick and creamy, perfect for the cold Icelandic weather.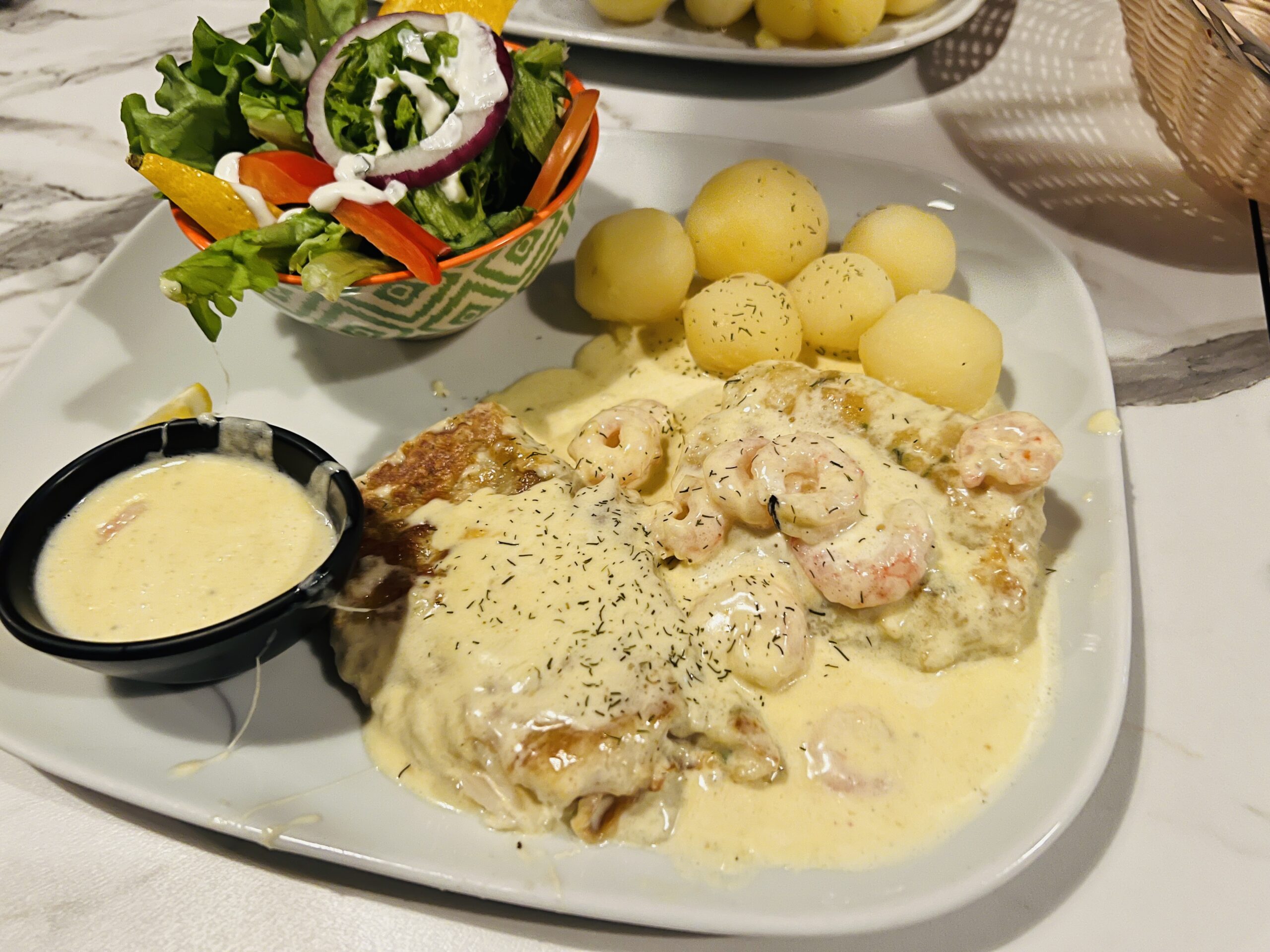 Fried Shrimps [Kr 3850] is easy to eat, with Icelandic potatoes to provide the necessary carbohydrates.
If all else fails, there is always pizzas. 9 inch is more of a personal pan, get the 12 inch or 16 inch if sharing.
Address: Dynskalar, 850 Hella, Iceland
Telephone: +3544875100
Opening Hours: Monday – Saturday 12pm – 2pm + 5.30pm – 9.30pm, Sunday 5.30pm – 9.30pm
The Soup Company
Not only is the Soup Company the pick-up and drop-off point of Troll Expeditions Katla Volcano Ice Cave, it is also a great place for a bowl of hot soup and bread.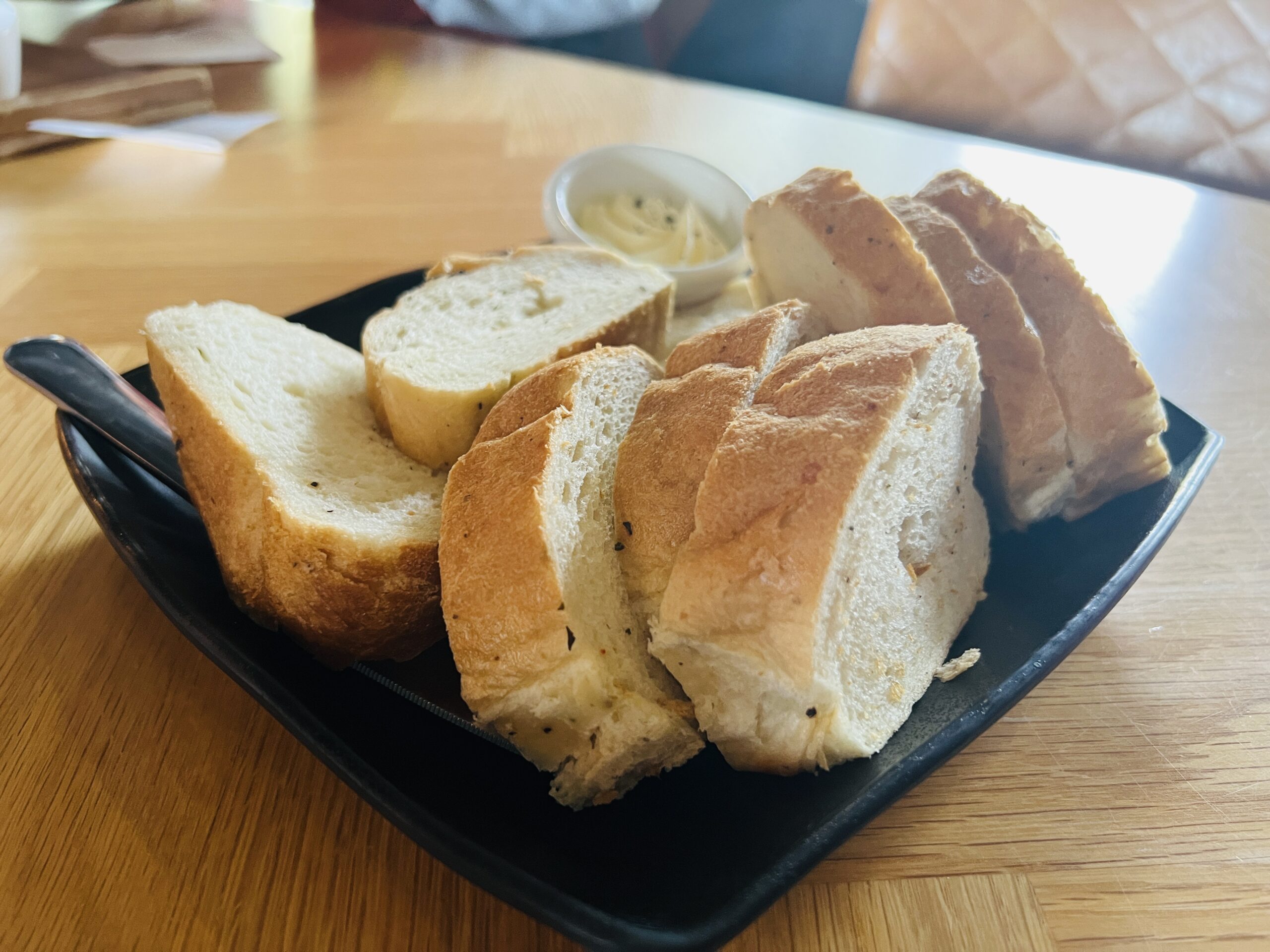 You can get a refill of your soup and the homemade bread and butter is free-flow.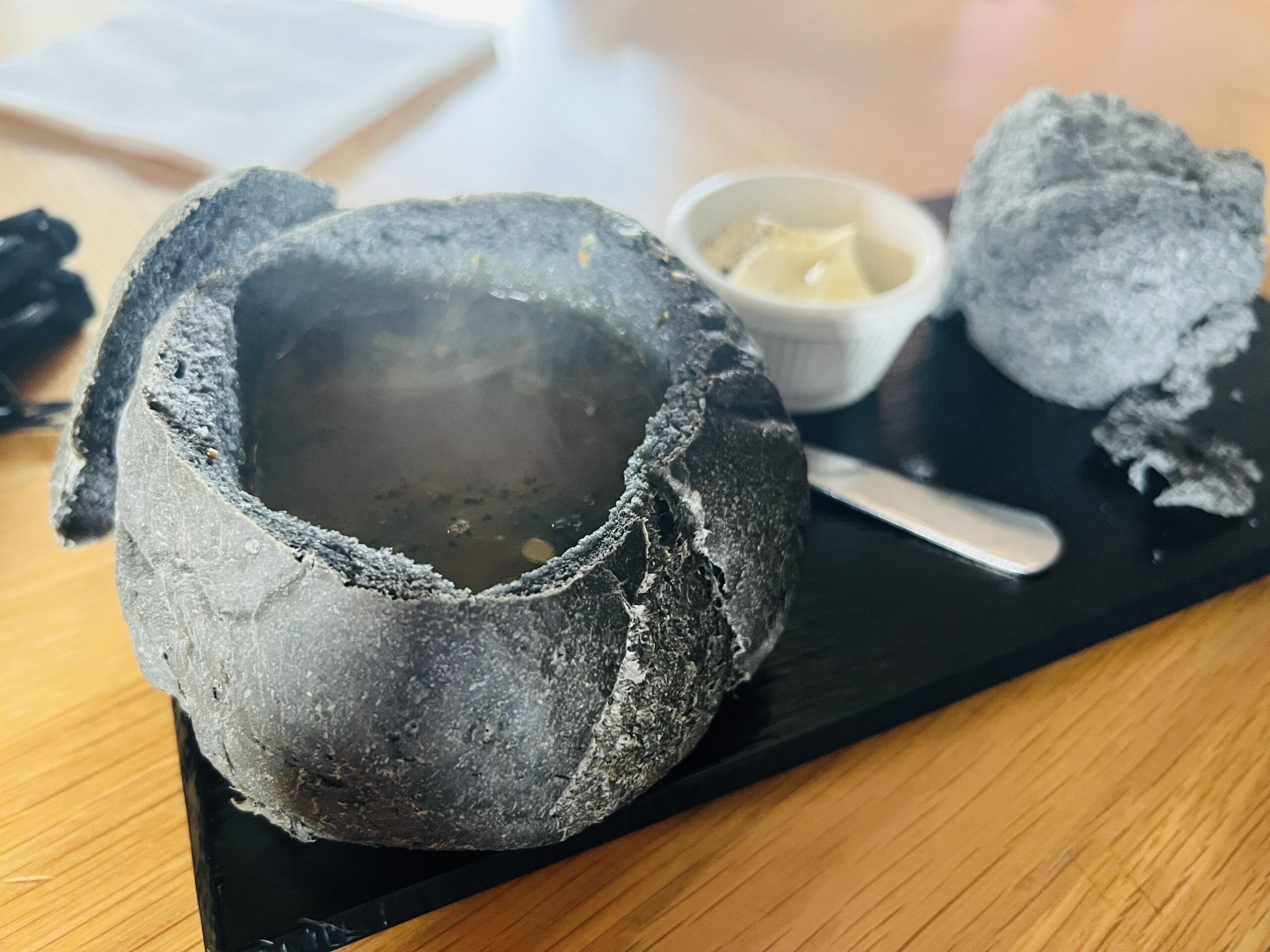 This family-owned restaurant serves a variety of soups and pastas. The signature Red Hot Lava [ISK 3190] is hot and spicy while the Icelandic Lamb [ISK 2890] is hearty with lots of tender lamb meat and vegetables. You need to pay extra for bread bowl, but I think it's well worth the price.
I don't know about the coffee here but the Hot Chocolate [ISK 550] was divine.
I also got a piece of Brownie but it came with whipped cream and chocolate sauce which made the whole thing too sweet.
Address: Vikurbraut 5, 870 Vik, Iceland
Telephone: +3547786611
Opening Hours: Daily 12pm – 9pm