Just a few shop down the road from La Droguerie du Marais, L'As du Fallafel is a Middle Eastern eatery that is known for its fallafel, shawarma and kebabs. 
L'As du Fallafel, which translates to "The Ace of Falafel", was also awarded TripAdvisor's "Certificate of Excellence 2015-2018". L'As du Fallafel has been featured on many publications such as The New York Times.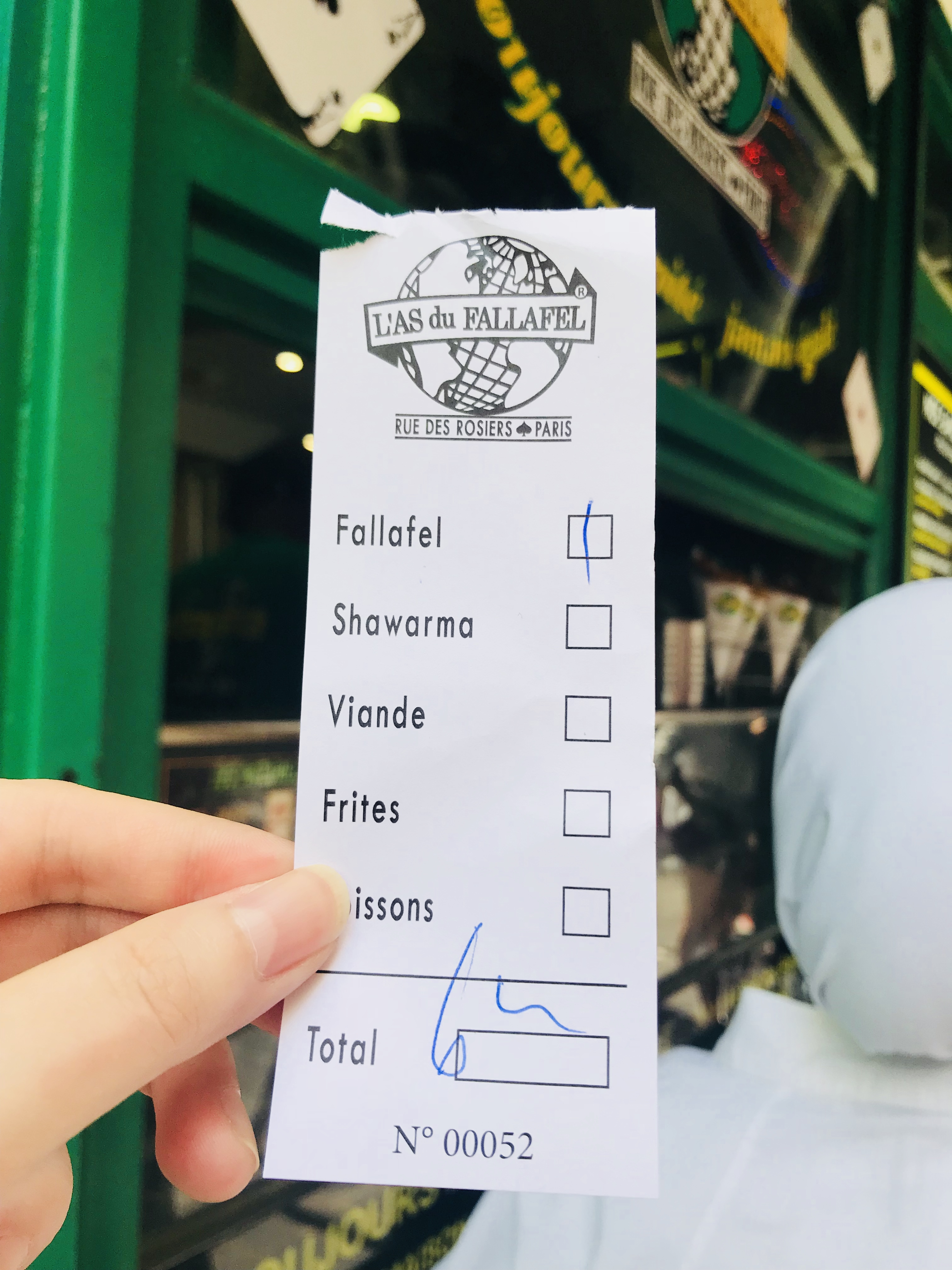 You should have no problem spotting L'As du Fallafel thanks to the long queue in front of its green facade. The staff speaks limited English, tell them what you want to order and they will scribble a ticket like this and pass your order to the takeaway counter.
The shop is small with limited seating, but if you really want to seat down to a meal with a plastic plate, it will cost you an additional €2 which will be added to the cost of your meal. Unless you enjoy having a meal while everyone is talking at the top of their voice, I highly recommend getting a takeaway instead.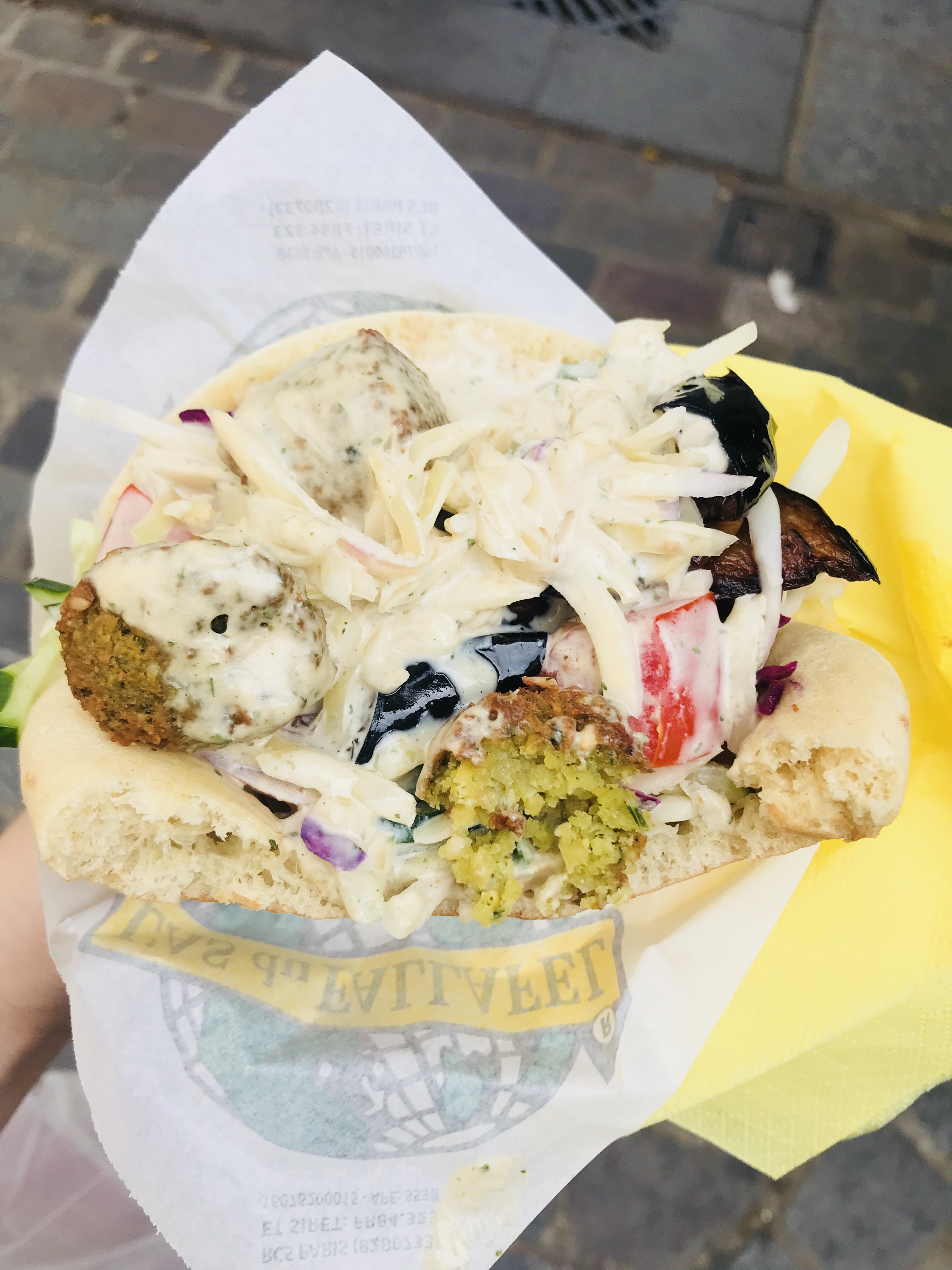 Although L'As du Fallafel also has shawamar and kebabs, almost everyone orders Fallafel Special [€2 for takeaway, €8 for dining in). The pita bread is stuffed to the bread with deep-fried chickpea balls, fried eggplant and chopped vegetables in cream dressing. It is a messy affair and it may not look like much but it is a meal on its own. 
There is also Israeli wine available if you need some thing to wash your food down with. 
L'As du Fallafel 
Address: 34 Rue des Rosiers, Paris 75004, France 
Telephone: +33 1 48 87 63 60 
Opening Hours: Sunday – Thursday 1-am – 12am, Friday 11am -3.30pm (closed on Saturdays) "