Marienplatz, which means Mary (St. Mary) Square, has been the main square in Munich since 1158. If you are looking for a place to escape the cold or humidity in Munich, I recommend Wildmosers Restaurant-Cafe at Marienplatz.
This restaurant has the perfect location. It faces the main square, so you can see everything that's happening in the square. During warm days, enjoy a beer or drink in one of the outdoor seats. On cold days, the cosy interior will keep you nice and comfy.
History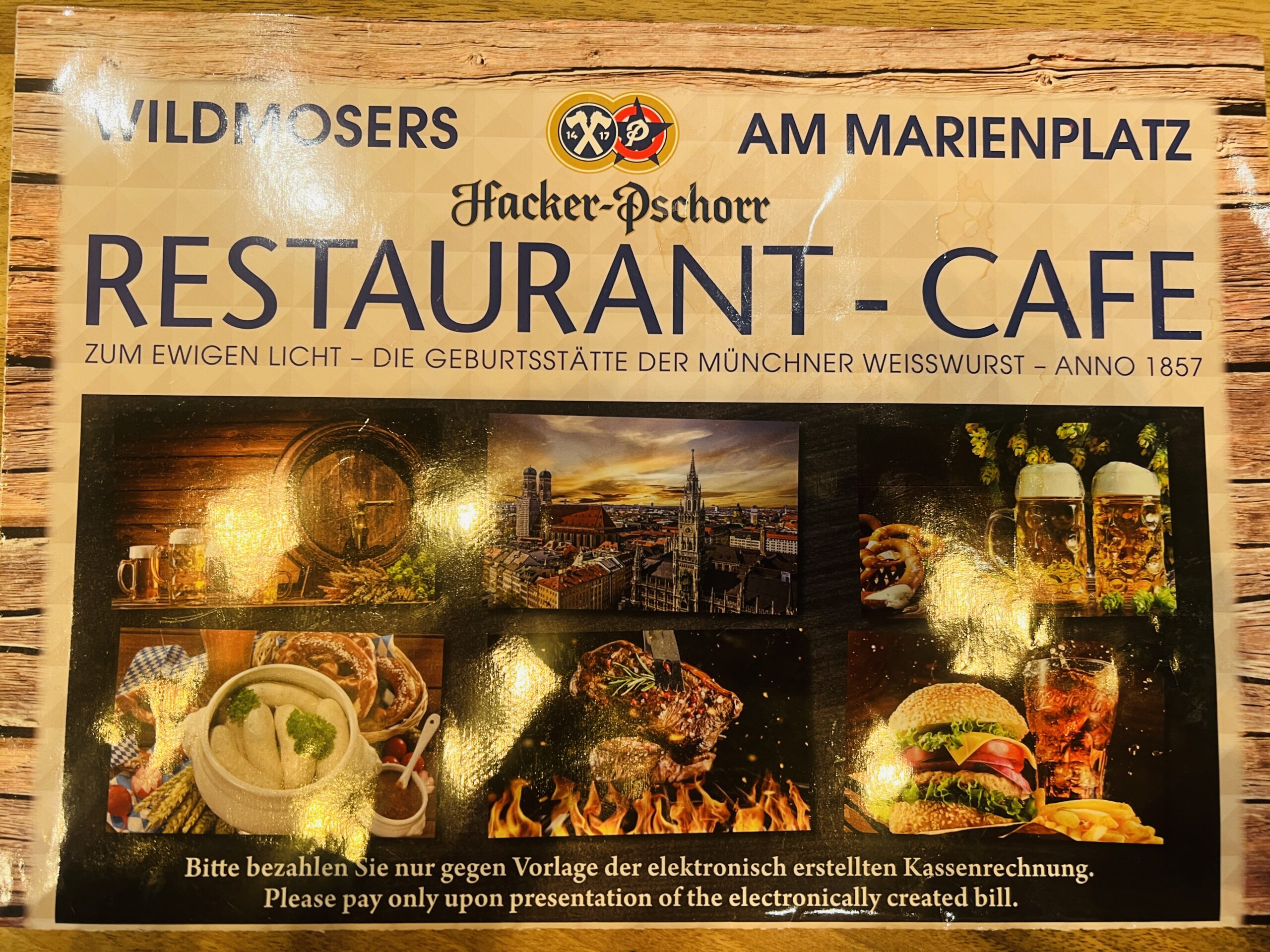 The building which houses Wildmosers has been around since 1500. Wildmosers used to be known as "Zum Ewigen Lich" back then, which translates to "to the eternal light" in English.
In 1857, Joseph Mosers discovered the recipe for WeiBwurst (white sausages) by accident. The restaurant was closed and reopened in the summer of 2017.
What to Eat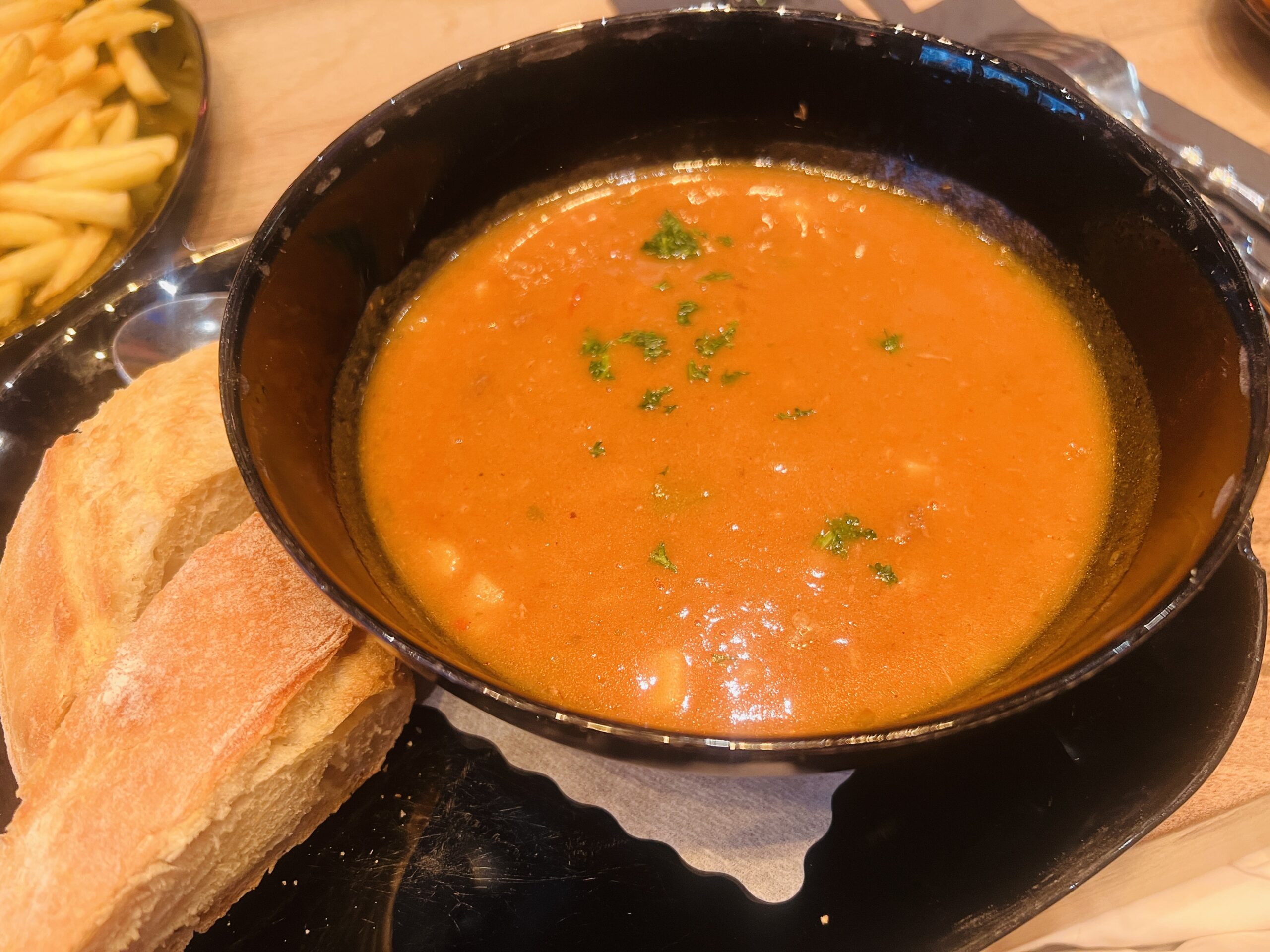 A hot bowl of Minestrone –  Gemüseppe [€9] is the prefect way to start a meal. This hearty vegetable soup is slightly sourish, perfect for whetting the stomach for the grand meal that is to follow.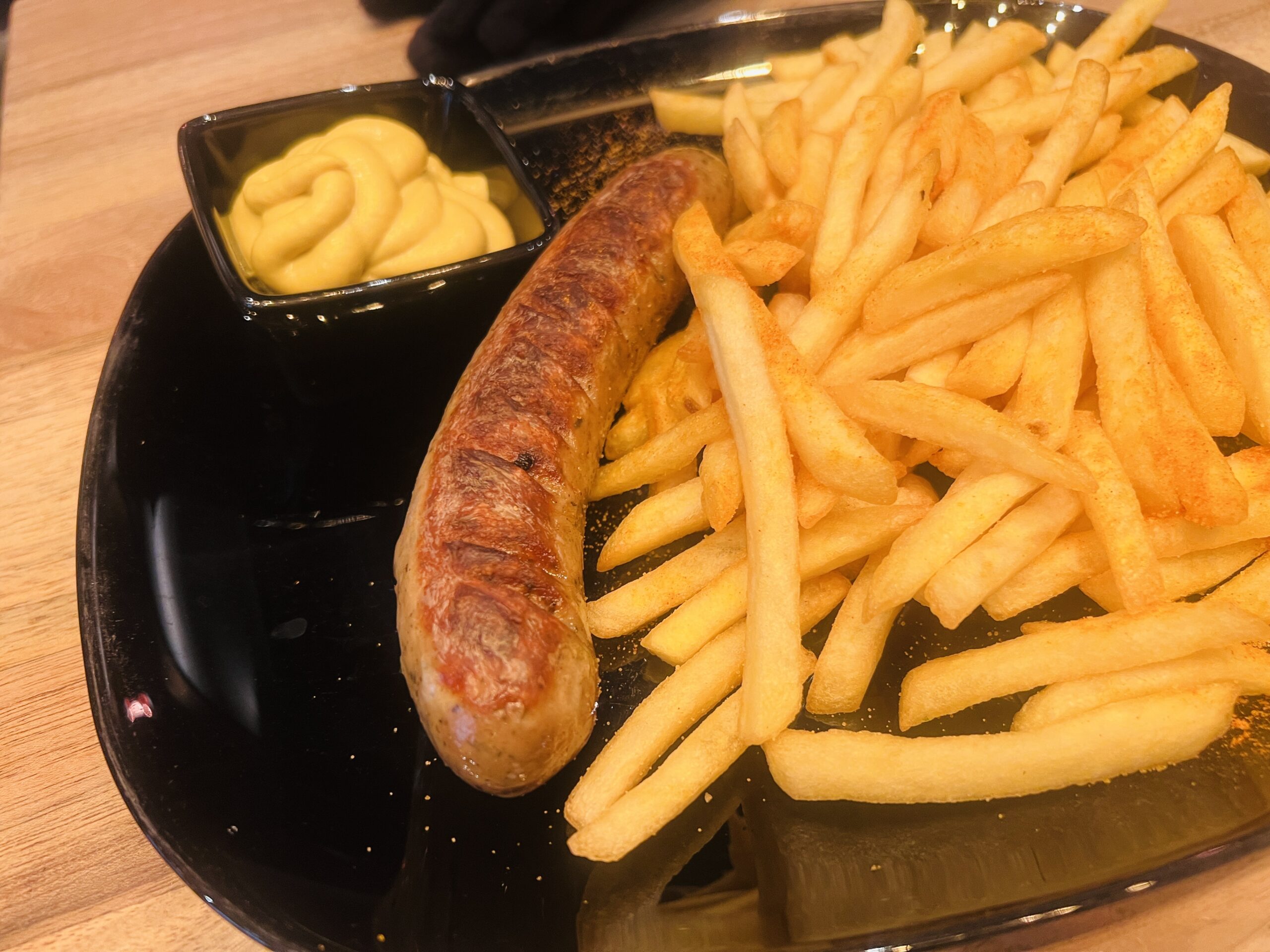 Wildmosers supposedly invented the WeiBwürst, it seems only right to order a serving of their signature white sausage. You can either get the boiled Munchner WeiBwürst [€9] or grilled Bratwurst WeiBwürst [€12.50]. The addition of mace blossom, lemon peel and fresh parsley gives this sausage an unmistakable taste.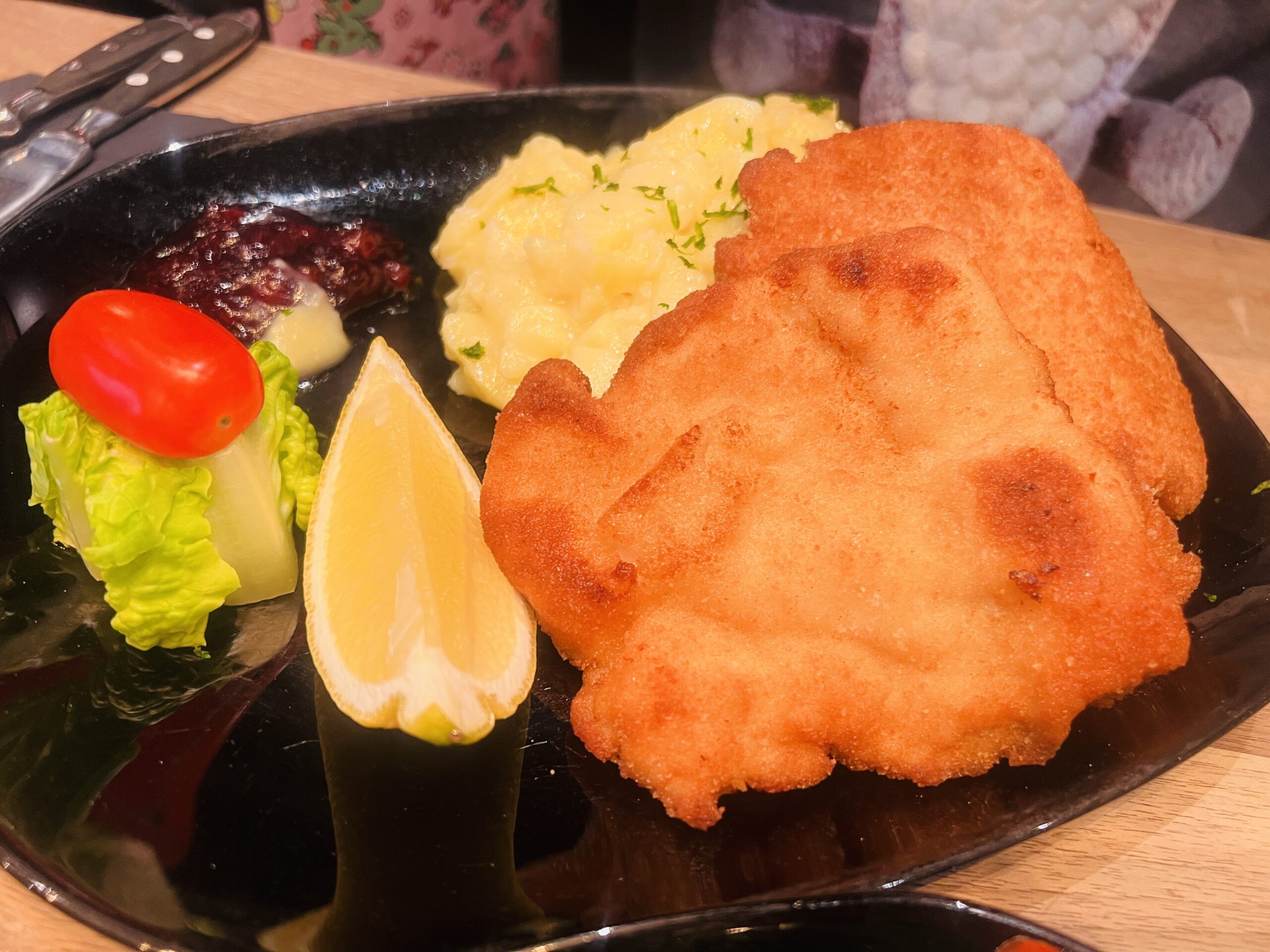 You can't go wrong with Schnitzel vom Hähnchen (Chicken Schnitzel) [€19.50] as it's one of the most iconic German dishes.
The chicken breast is pounded till thin and coated in flour, egg wash and breadcrumbs before deep-frying till golden-brown. The textural contrast between tender breast meat inside and crispy exterior makes this an iconic German dish. The accompanying potato salad is slightly sourish, which helps to cut through all the grease.
There is also a pork version, Schnitzel Wiener Art (Schnitzel Vienna Style) [€19.50].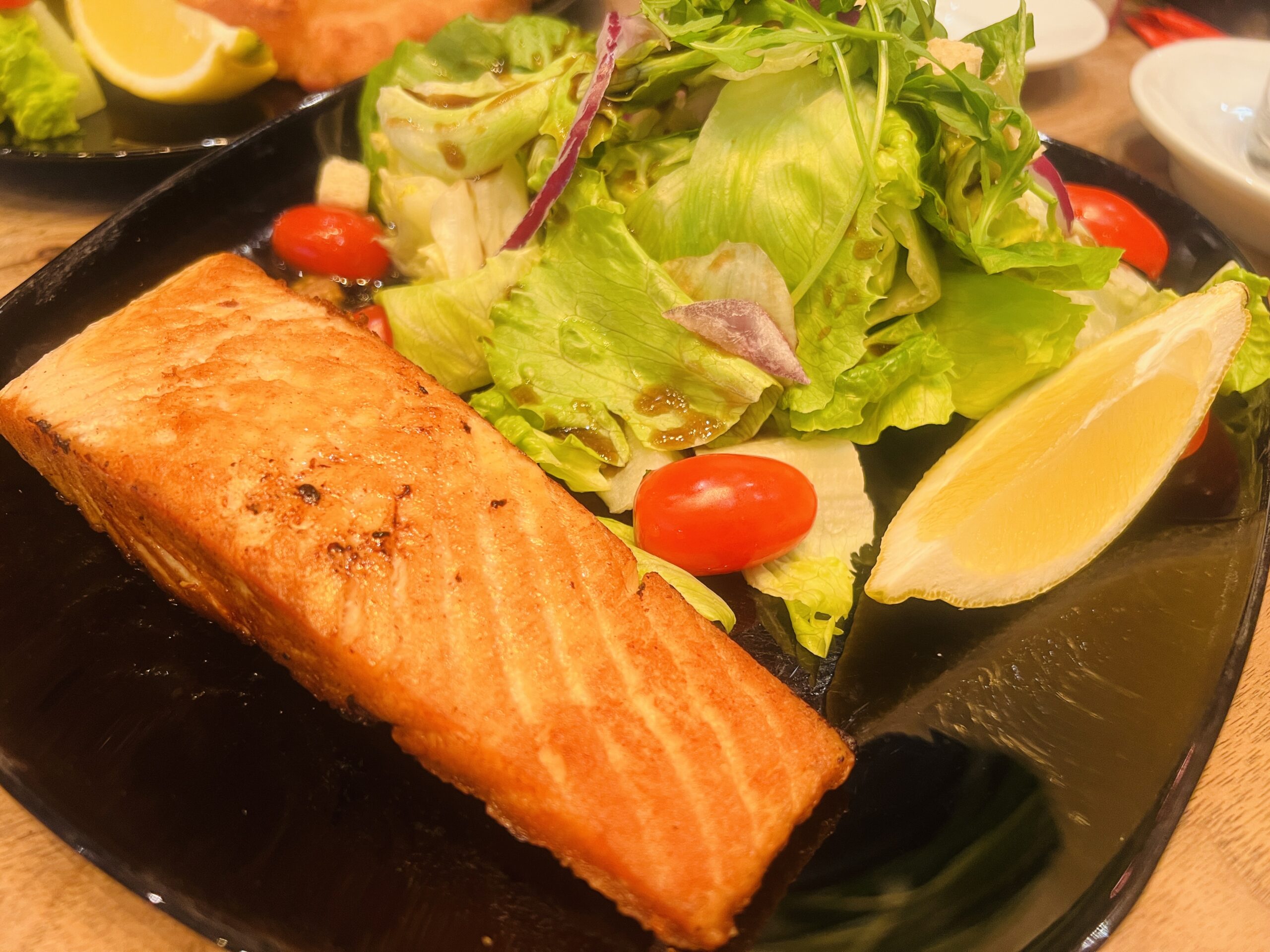 Lachsfilet vom Grill (Red Salmon from the Grill) [€26] is a nice change from fish and chips. The salmon is fresh and perfectly grilled.
What to Drink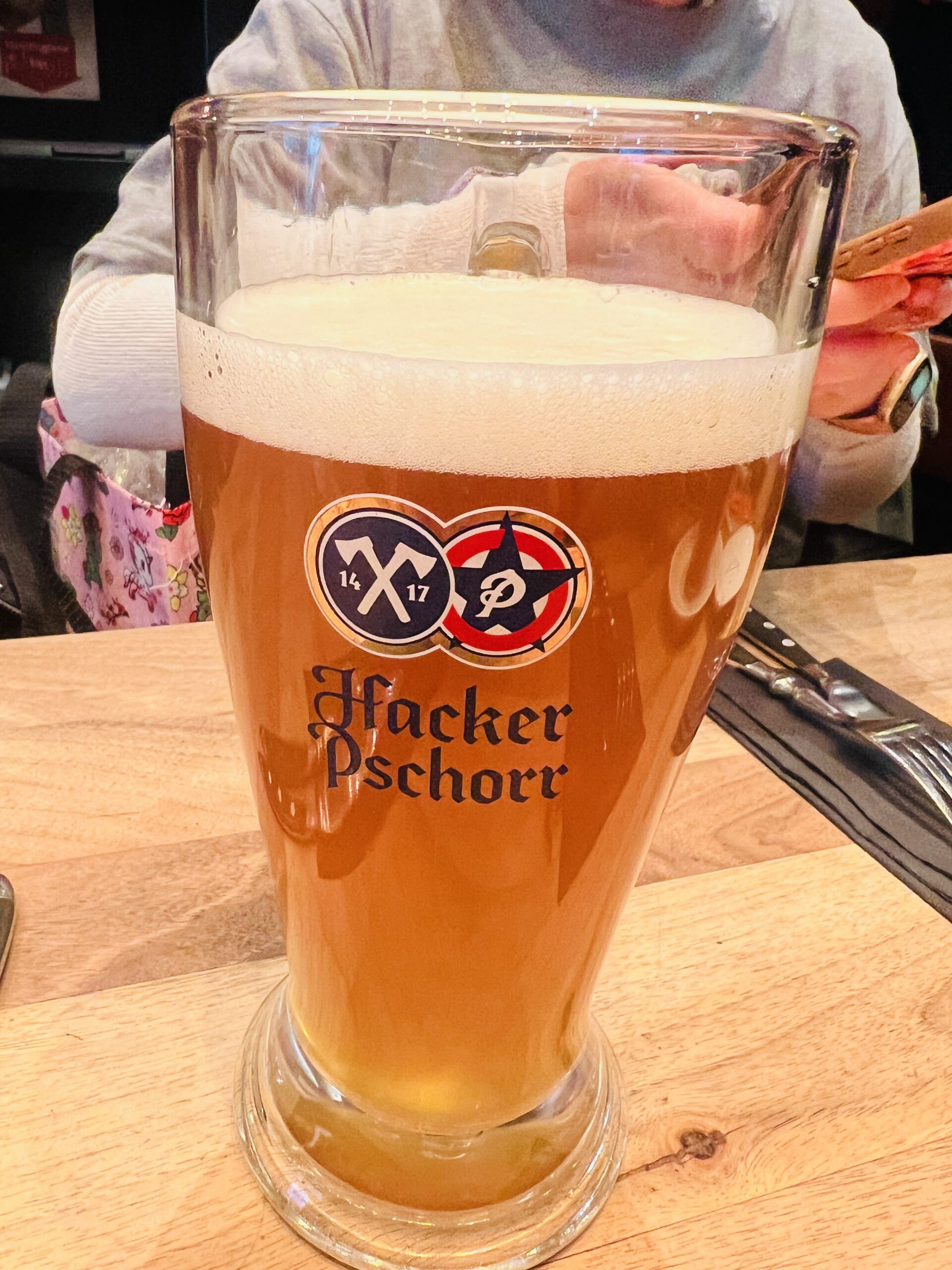 The restaurant's signature Munich white sausage is best enjoyed with a Hacker Pschorr Weissbier [0.5L €5.90, 1L €11.80]. This traditional Bavarian beer has a refreshing taste and balanced flavor.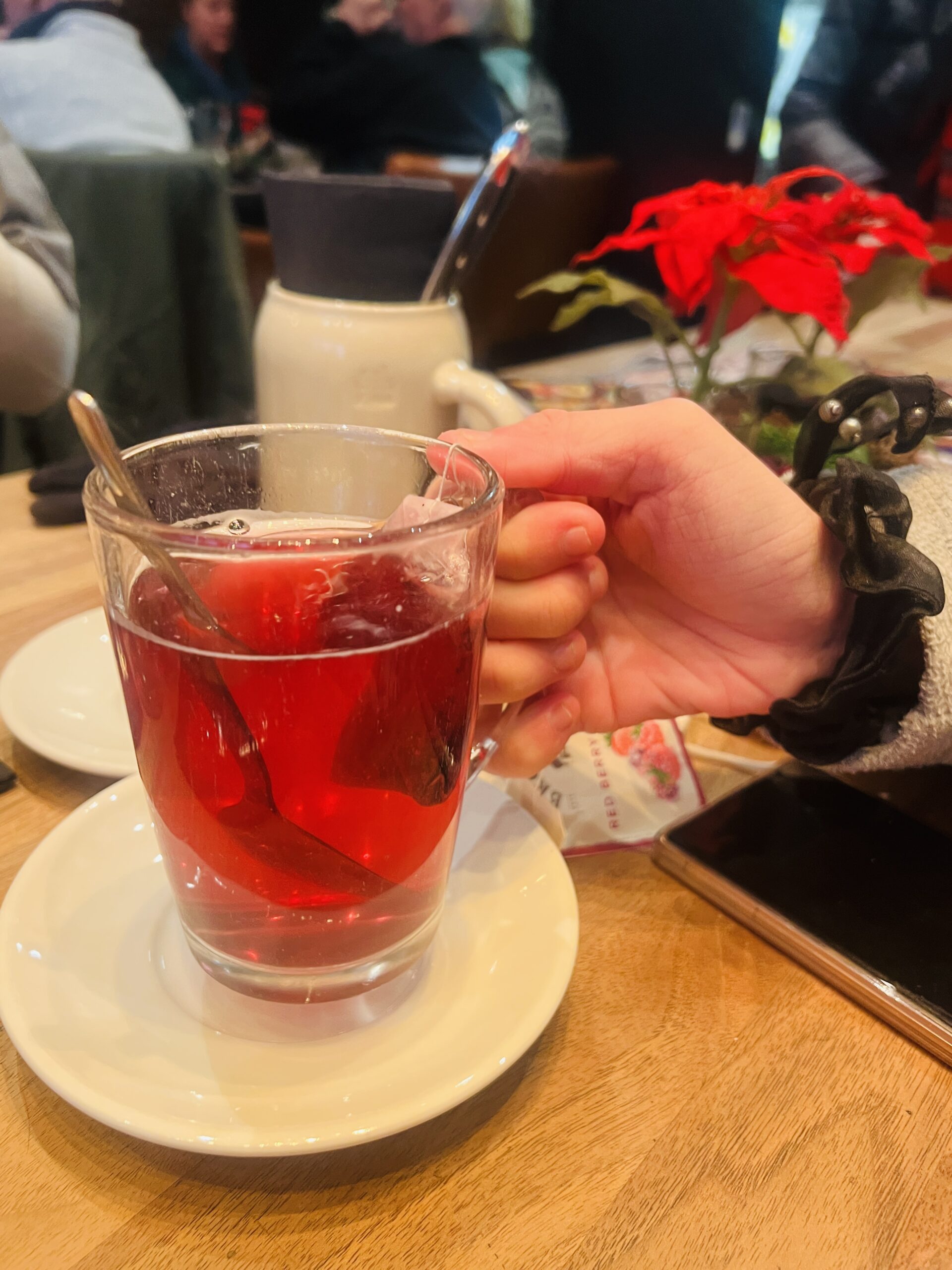 Besides beer, Wildmosers also have liquors, wines, cocktails, sodas and coffee and tea.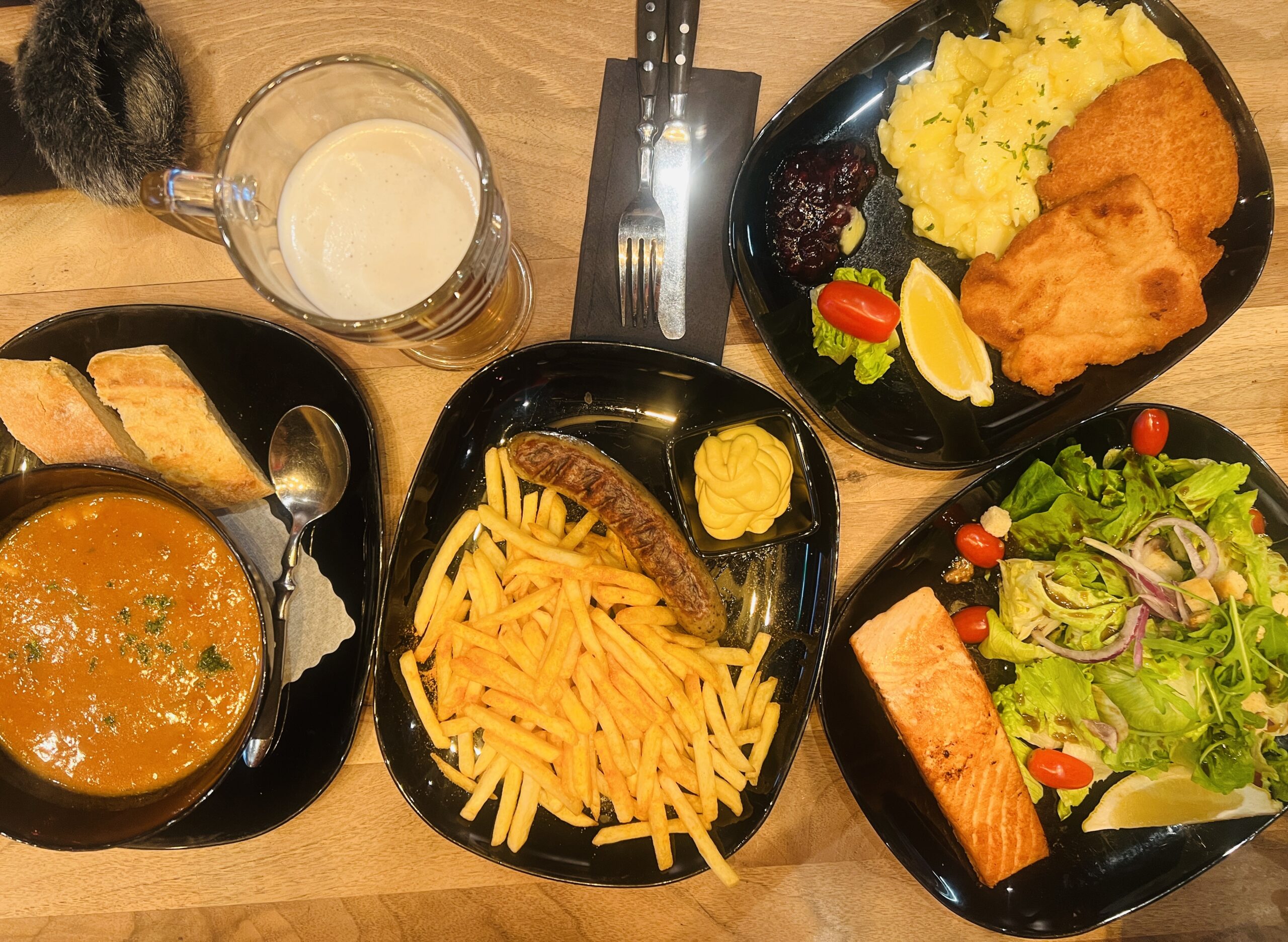 Wildmosers Restaurant-Cafe at Marienplatz
Address: Marienplatz 22, 80331 Munich, Germany
Telephone: +49 89 23886696
Opening Hours: Daily 9am – 12am
Website: https://wildmosers.de/en/