I have always wanted to try go-kart but none of my friends wants to go probably due to the cost. I recently made a new friend who also wanted to try go-kart so we decided to go to The Karting Arena (Bukit Timah).
The Karting Arena has 2 outlets. The Karting Arena at Bukit Timah uses electric karts while the one at Jurong uses petroleum karts.
Tickets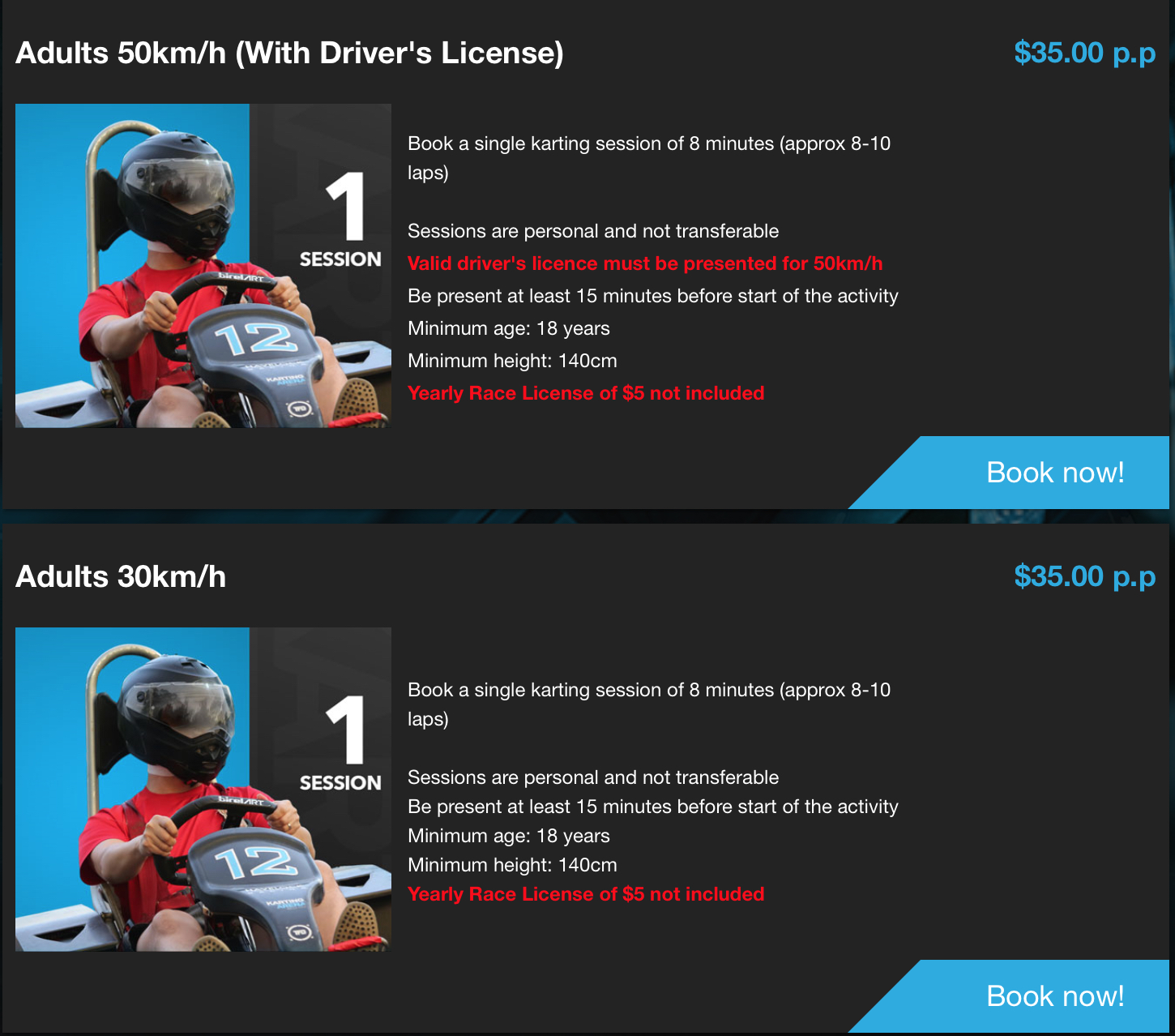 You have to book your tickets on their website before you go. Slots are quickly taken up, especially on weekends so do book in advance to avoid disappointment.
You have to be at least 18 years of age and taller than 140cm to be eligble for go-kart.
It's $35 per person for a single karting session of 8 minutes which lets you run for approximately 8-1o laps.
You don't need to have a driver's license for 30km/hour race but you do need it for 50km/hour session.
Location
The Karting Arena @ Bukit Timah is located in The Grandstand. The nearest MRT station is King Albert Park MRT station on Downtown Line. There is a 15-minute walk from the MRT station to The Grandstand.
My Karting Experience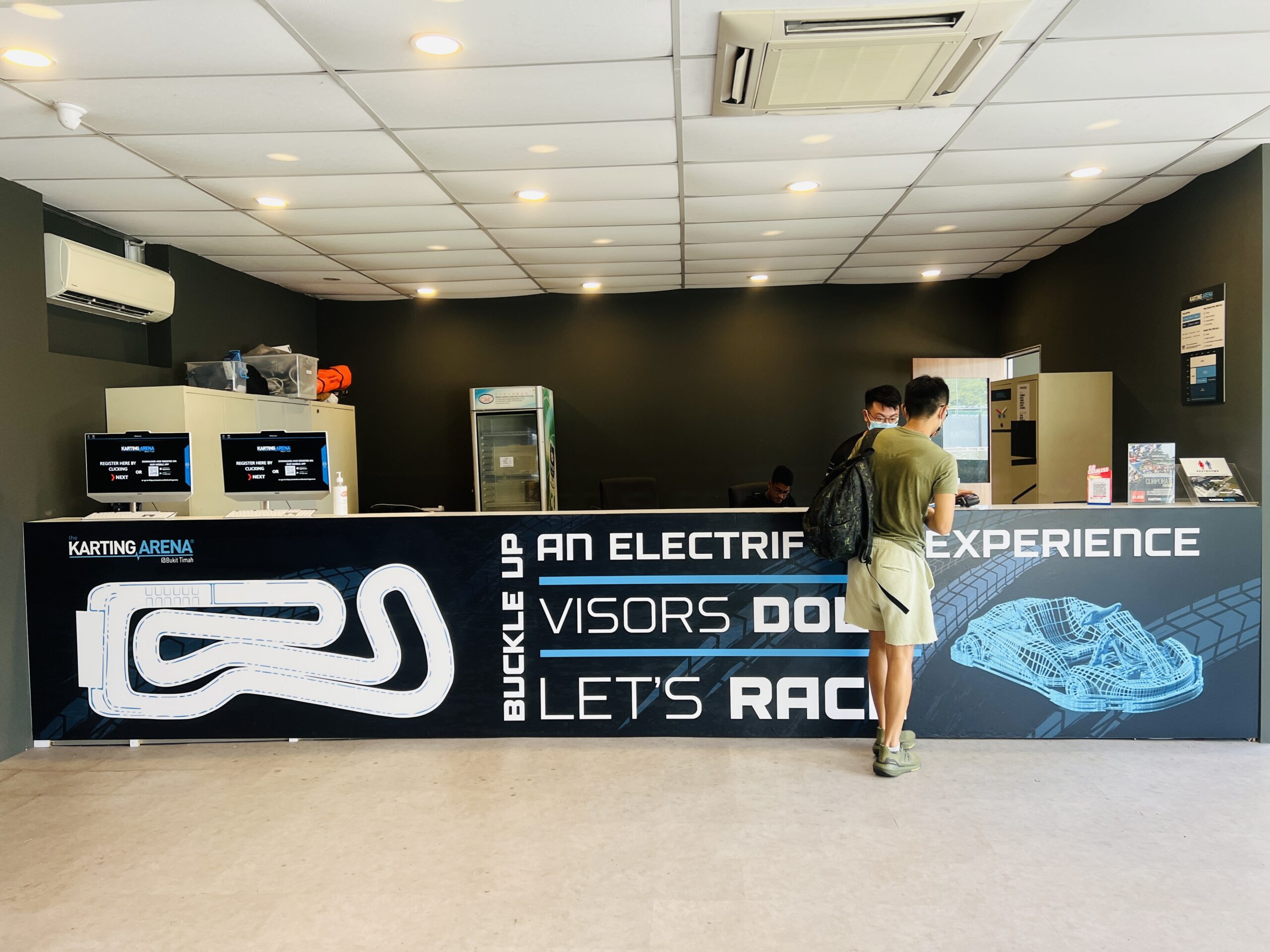 Upon reaching The Karting Arena at Bukit Timah, the staff checked my booking and collected S$5 yearly race license fee.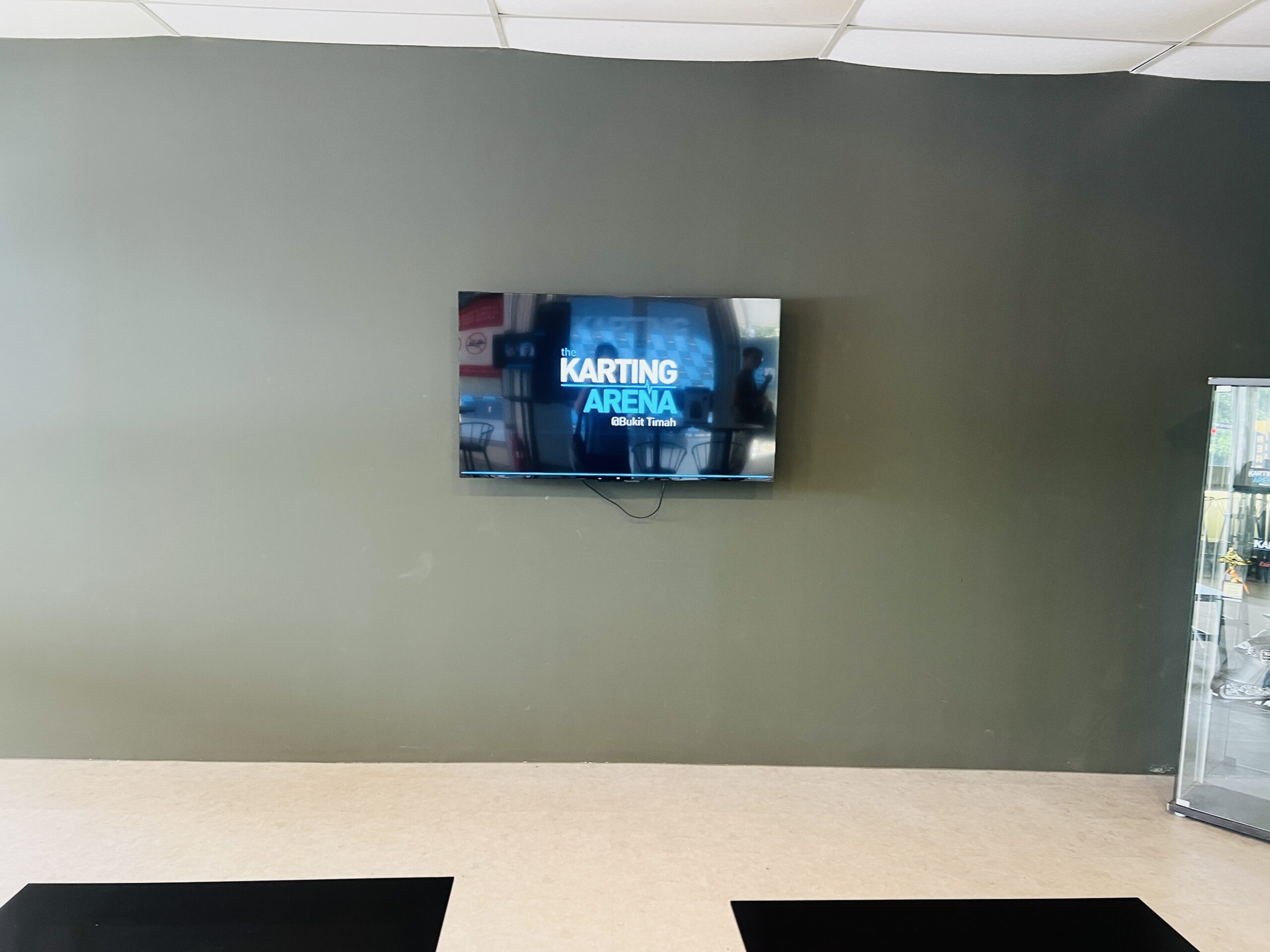 We were then shown into a room where we watched a 5-minute introduction video that showed us how to use the electric karts. It's okay if you ca't remember everything, the instructor will go though with you again.
After watching the video, the staff helped us to put on the helmet and brought us to the karts. The instructor asked us to seat in our respective karts and demonstrated how to operates the karts. Our instructor helped us to check that the electric karts were working correctly and we were good to go!
The tracks have safety features such as tecpro barriers used in F1 races homonologated by CIK-FIA as well as tyre wall feature for extra protection.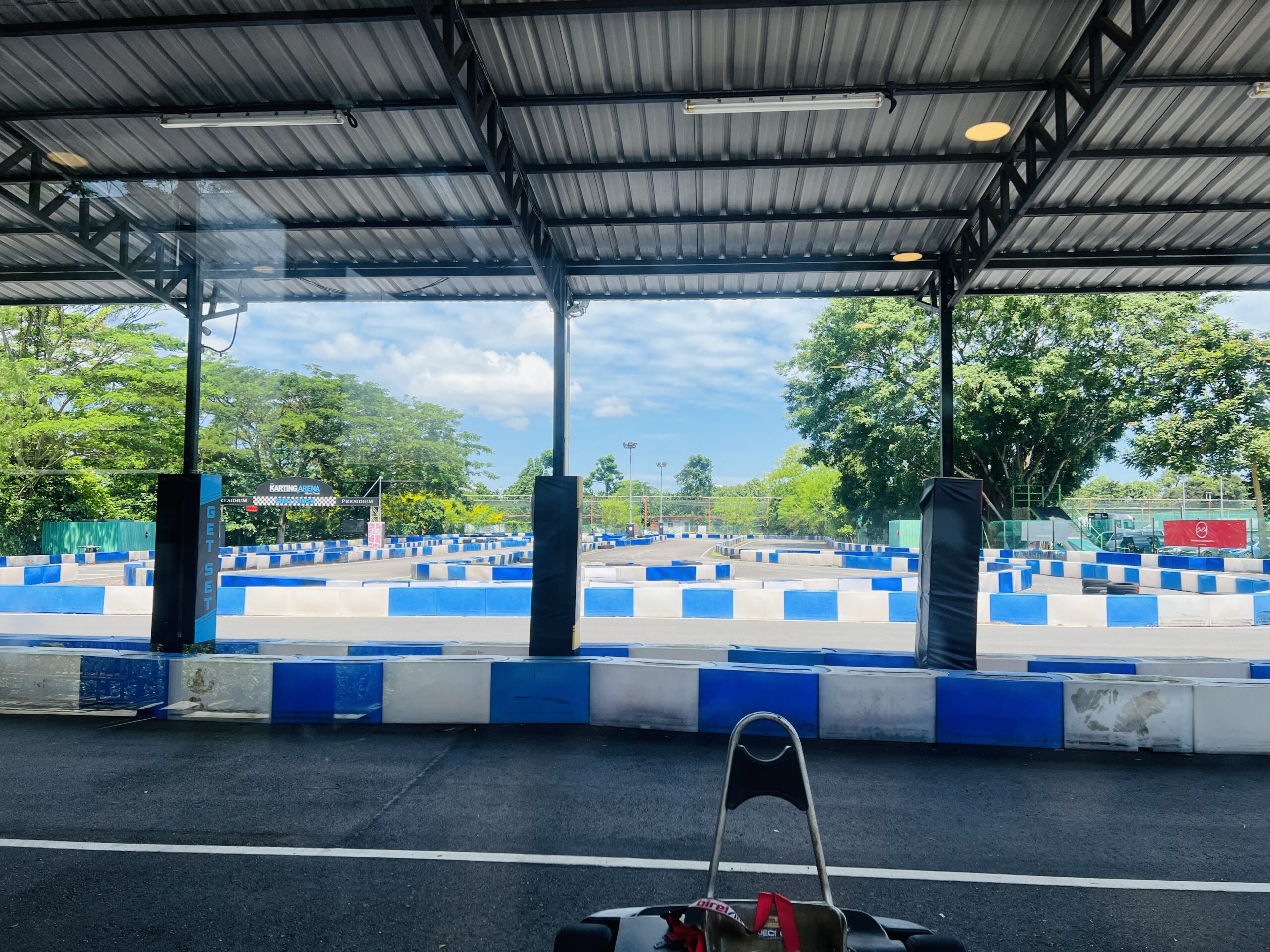 I had a bumpy start because the steering wheel was really difficult to manoeuvre but I soon got the hang of it. (My forearms ached for days from steering the steering wheel). Pro tip: accelerate a little when turning. I loved the adrenaline rush and the 8 minutes flew by. It was so much fun! I would have gone for a second session if there weren't any group waiting for their turn.
The Karting Arena is a good place to try go-kart. The Bukit Timah branch uses electric karts which does not give off that nasty petrol smell.
You can also host kids' birthdays, intimate group sessions and cooperate events at The Karting Arena.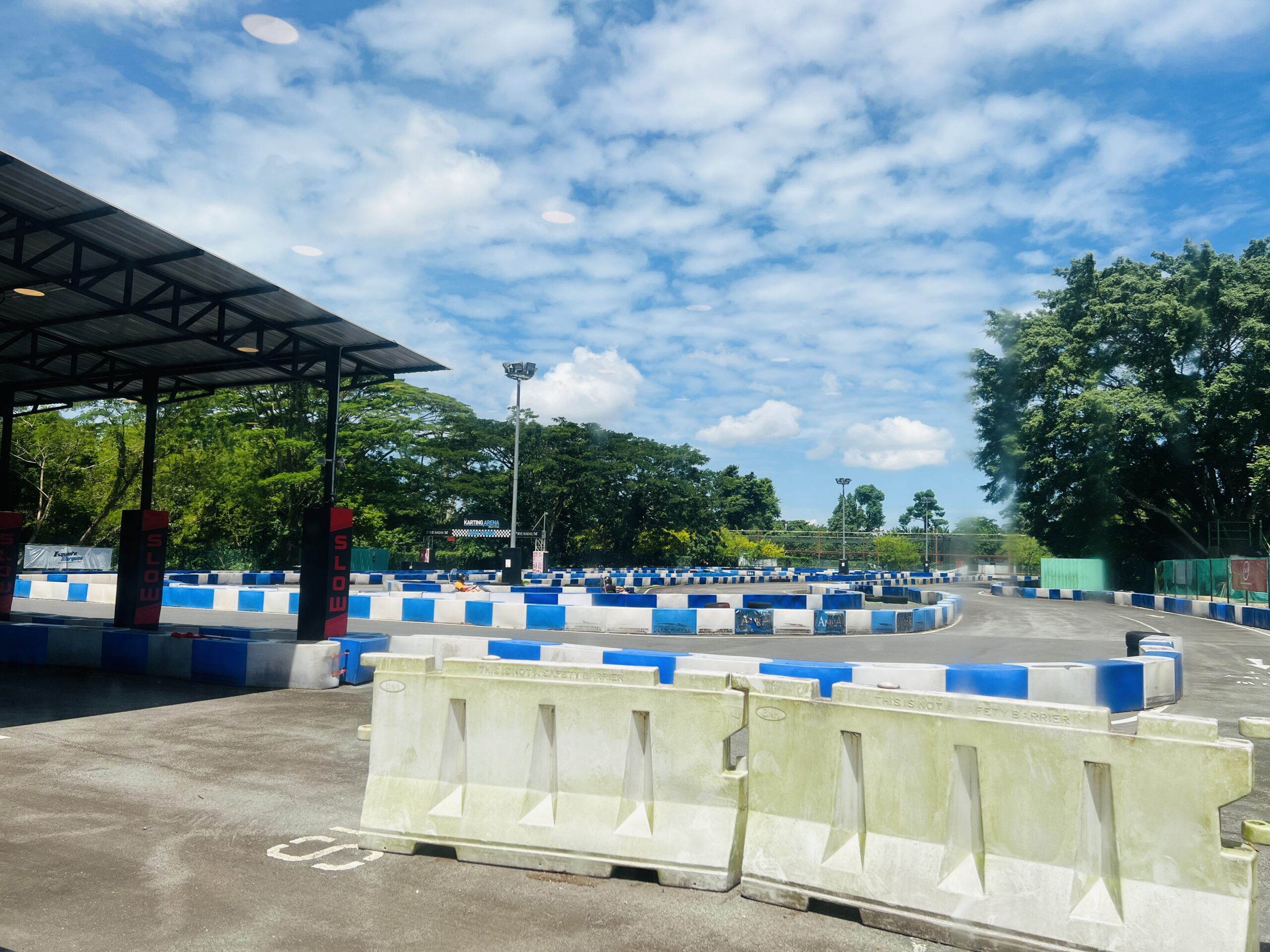 The Karting Arena (Bukit Timah)
Address: 200 Tirf Club Road, The Grandstand #01-01B, Singapore 287994
Telephone: 96276771
Opening Hours: Closed on Mondays and Tuesdays, Wednesday – Friday 1pm – 8.30pm, Saturday – Sunday 10am – 9pm
The Karting Arena (Jurong)
Address: 511 Upper Jurong Road, Block B, Singapore 638366
Opening Hours: Closed on Mondays, Tuesday – Friday 1pm – 9pm, Saturday – Sunday 9am – 9pm
Website: https://thekartingarena.com