Recently, The Japanese Cemetery Park has become the newest Instagram hotspot. I kept seeing Instagrammers posting gorgeous photographs under a canopy of bougainvillea flowers. 
Since I can't travel overseas due to the Covid-19, I have been going photo-hunting around Singapore. I have already been to the spiral staircase at Fort Canning Park, I decided to check out The Japanese Cemetery Park next.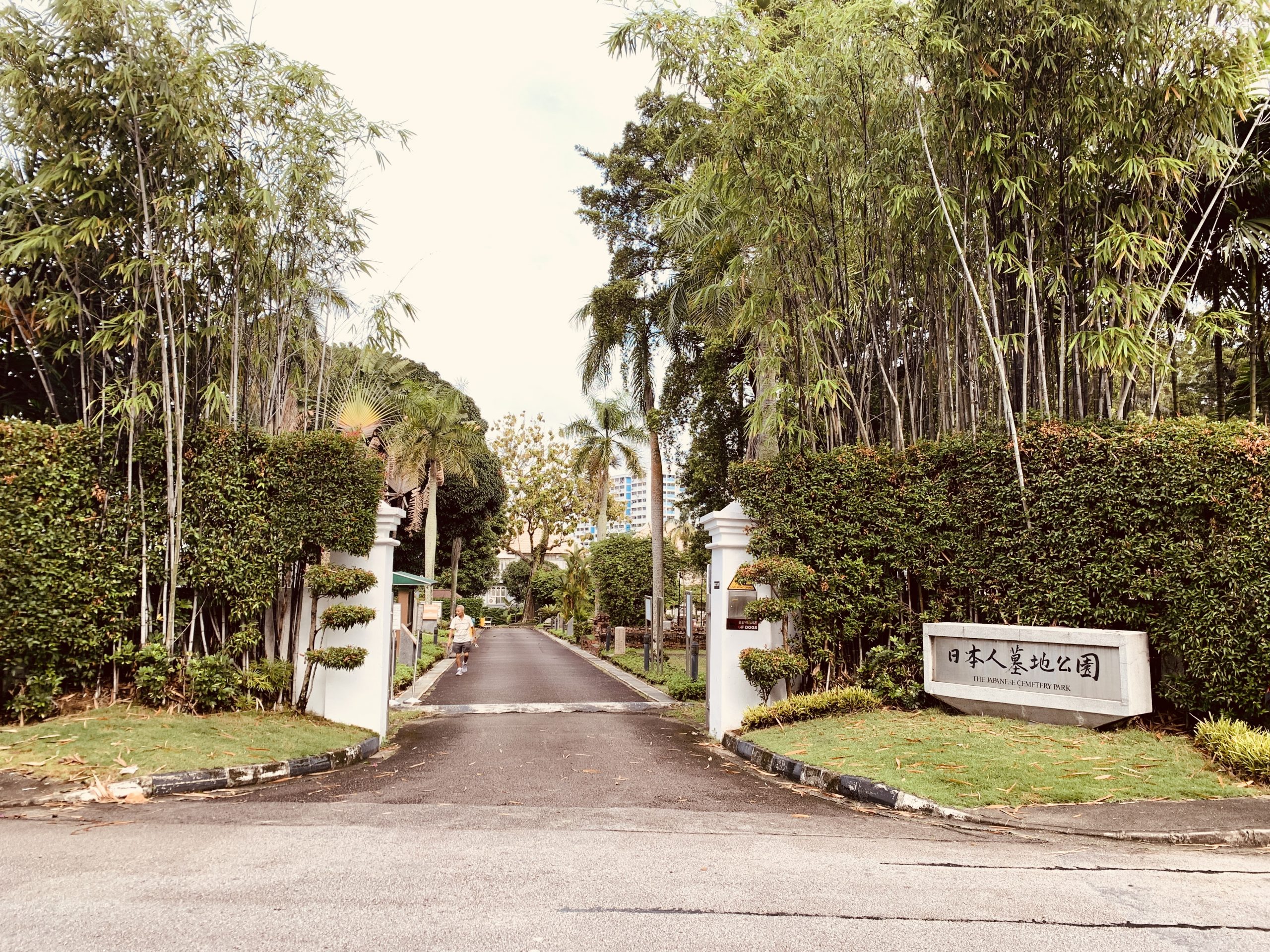 The Japanese Cemetery Park is definitely not the easiest place to find. It is a small park in the midst of landed properties. A small stone plague with the words "The Japanese Cemetery Park" indicates the entrance to the park. 
A Japanese brothel owner, Tagajiro Fukaki, donated 7 acres (2.8 ha) of his rubber plantation to be used as a burial ground for young Japanese women who died in destitution. During World War II, the cemetery was used to bury civilians and soldiers who lost their lives on the battlefield or to illness.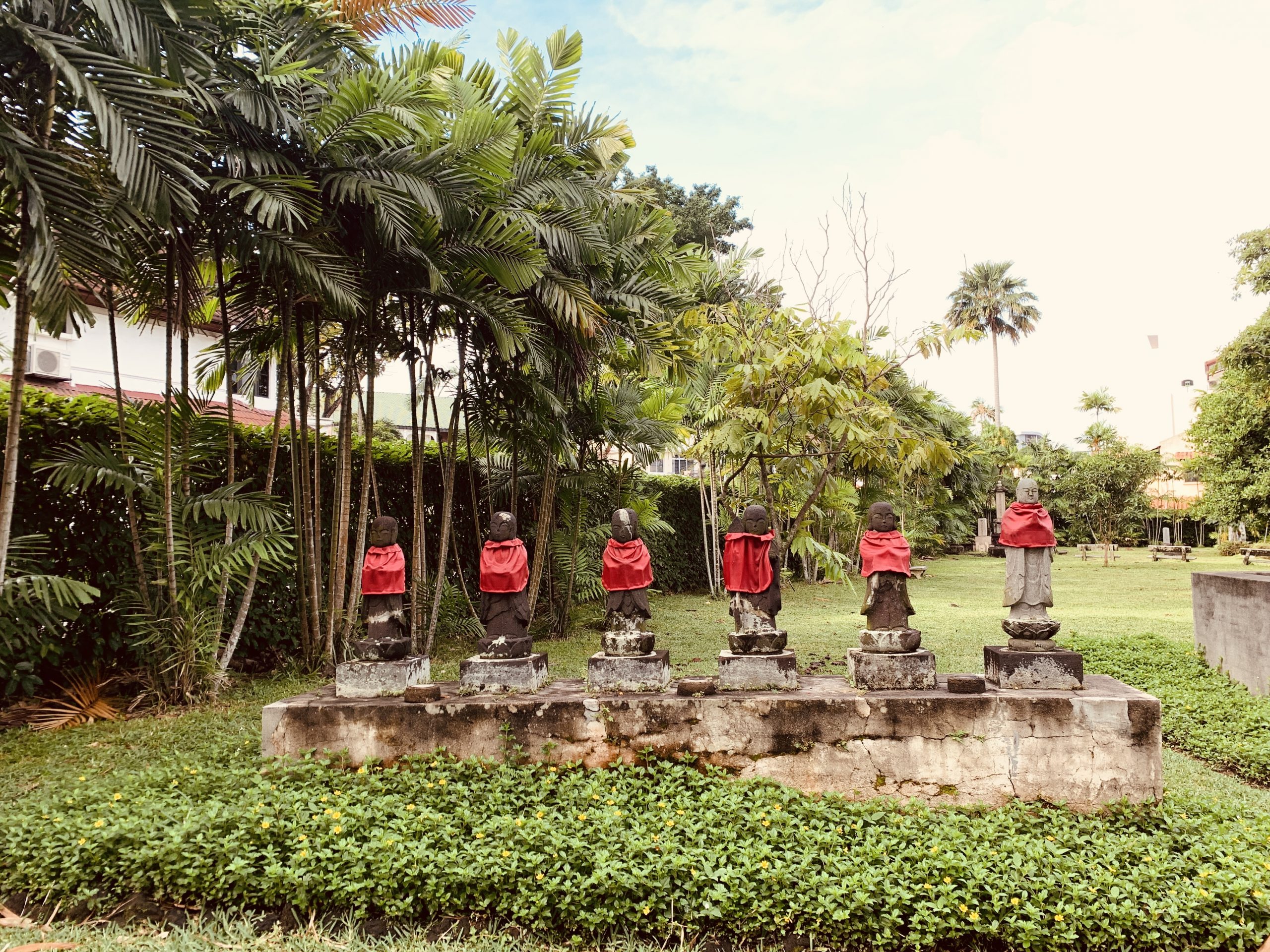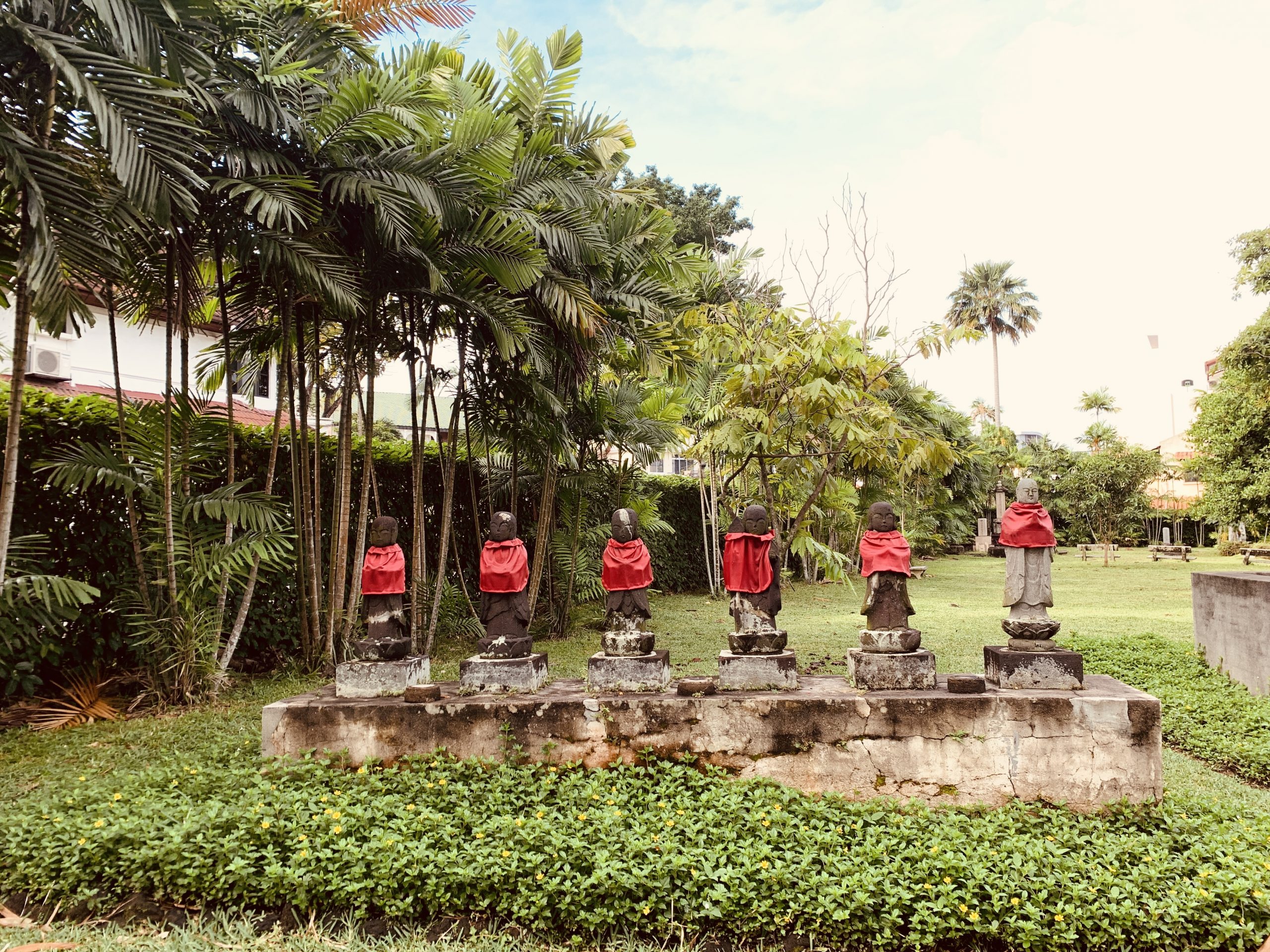 When you enter The Japanese Cemetery Park, you will see six statues each wearing a red bib. These statues are small and have a child-like appearance. They are known as Ojizo-sama and they are guardians of children, particularly of children who died before their parents. Grieving parents put their child's red bib on the statue in hopes it would protect the child in the other world.
Next to the Ojizo-sama is Hinomoto Guardian Deity, in memory of 41 Japanese civilians who died in the internment camp at Jurong while waiting for repatriation after the Japanese surrender in World War II.
The 1000 tombstones in the cemetery are lined neatly in rows. The current caretaker is an Indian national named Mani. 
The bougainvillea canopy are on the right side of the cemetery park. Since I made a special trip here, how can I leave without taking a few photographs. 
The Japanese Cemetery Park has become a memorial park in 1987 where visitors can appreciate its history and flora and fauna. 
The Japanese Cemetery Park
Address: 22 Chuan Hoe Avenue, Singapore 549854
Opening Hours: Daily 8am – 6pm
Admission: Free"