You are forgiven if you have not heard of the Singapore Discovery Centre because it's located at the western tip of Singapore. I didn't know such a place existed until a few days ago. I stumbled onto it online when I was researching for interesting things to do in Singapore.
How to Reach Singapore Discovery Centre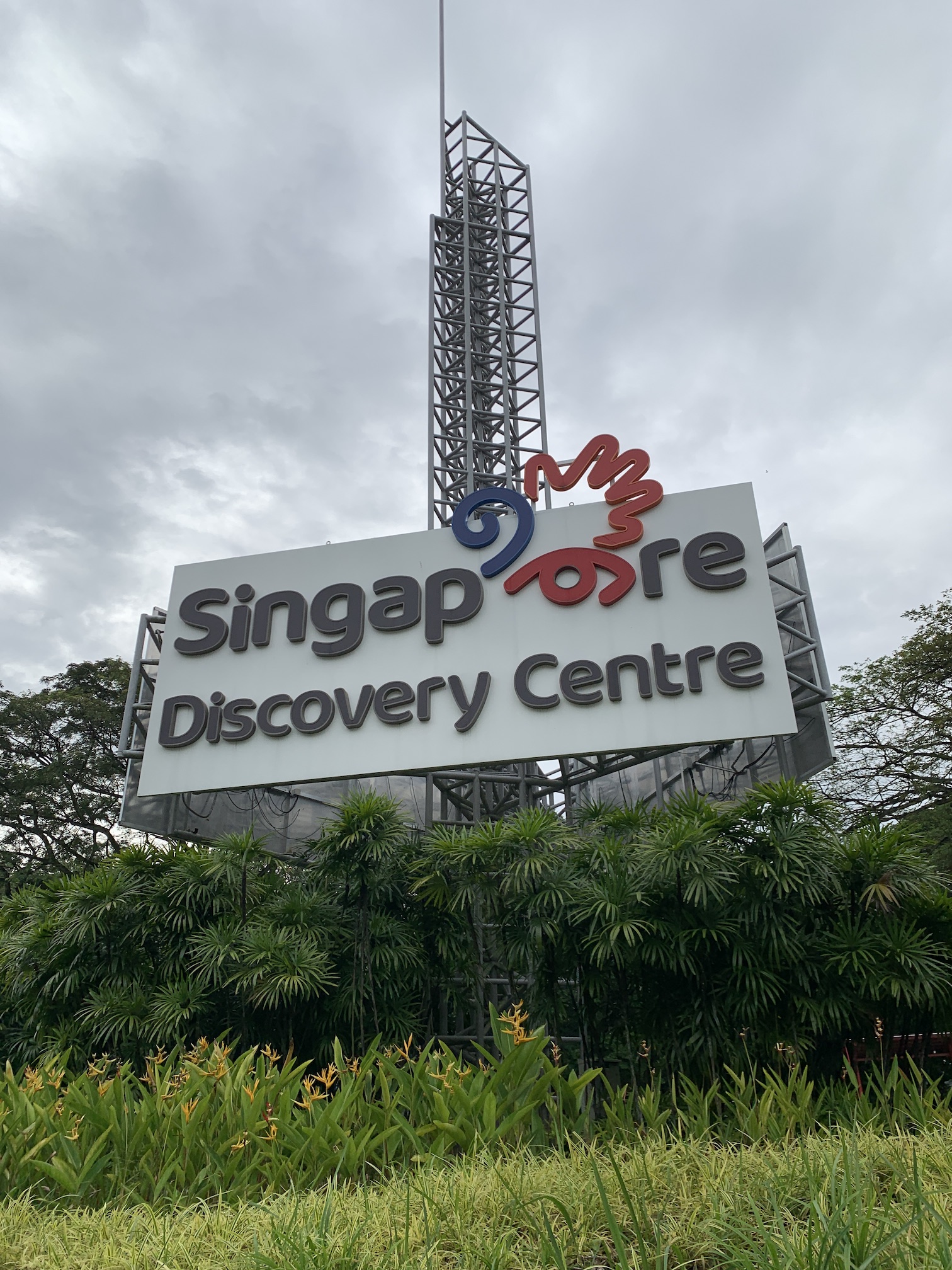 The nearest MRT station is Joo Koon. After exiting the gantry, take the overhead bridge on the left and go down the stairs. U-turn at the end of the stairs, take a left turn at the traffic junction. Walk all the way straight for 10 minutes and you will be at Singapore Discovery Centre.
Alternatively, buses 182 and 182M stops at the bus stop outside Singapore Discovery Centre and opposite.
Through the Lens of Time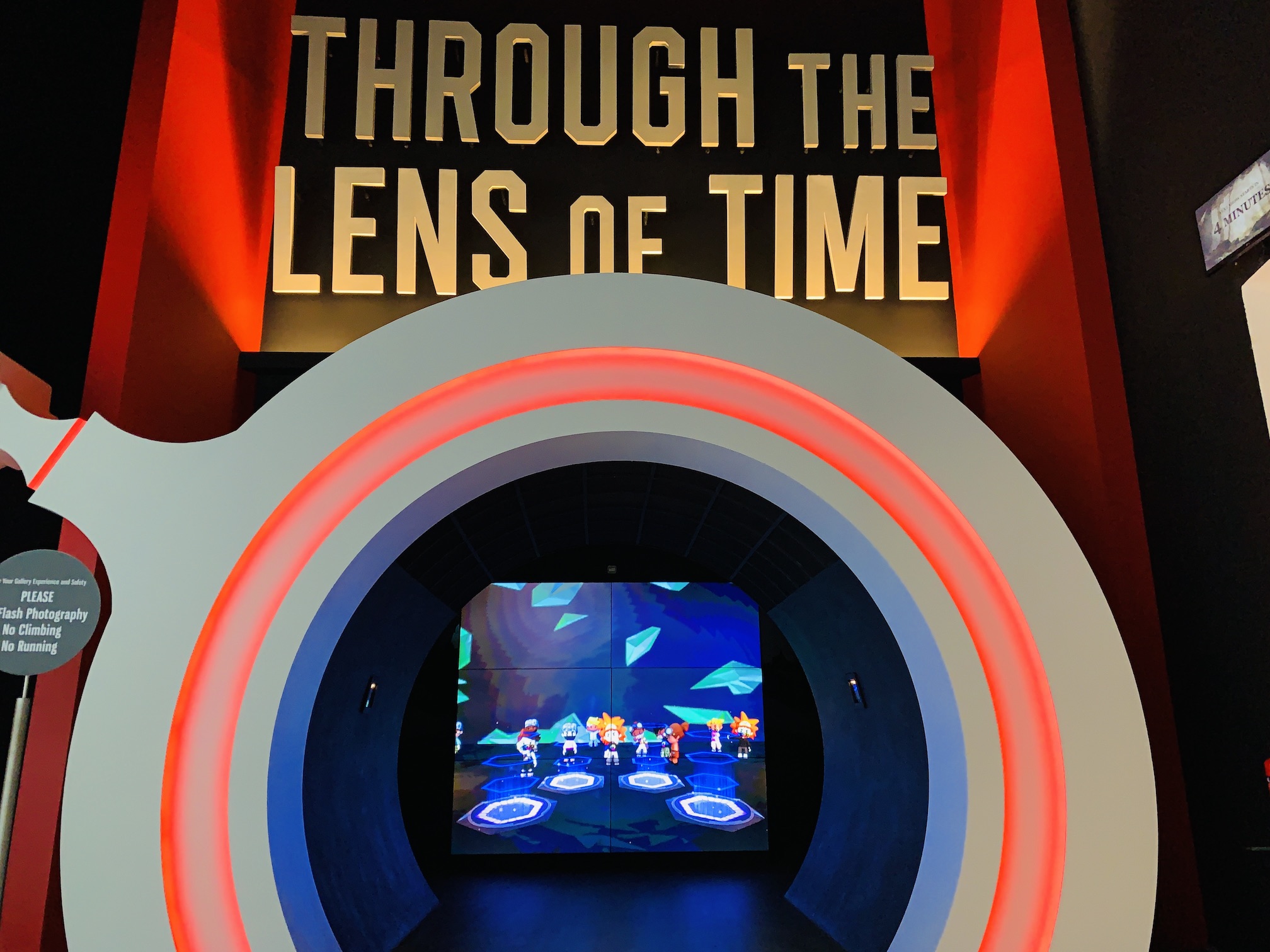 There are 2 permanent galleries at Singapore Discovery Centre, Through the Lens of Time and Sandbox.
The Through the Lens of Time gallery tells Singapore's story in a multi-sensational way. When you enter this gallery, the first stop is this big dark spacious room with standup cardboards. Using videos plus light and sound effects, it tells the story of Singapore's early history.
After watching the fascinating show, slowly climb up the gentle slope and there is an exit to your right. The next section talks about Singapore during the Japanese occupation.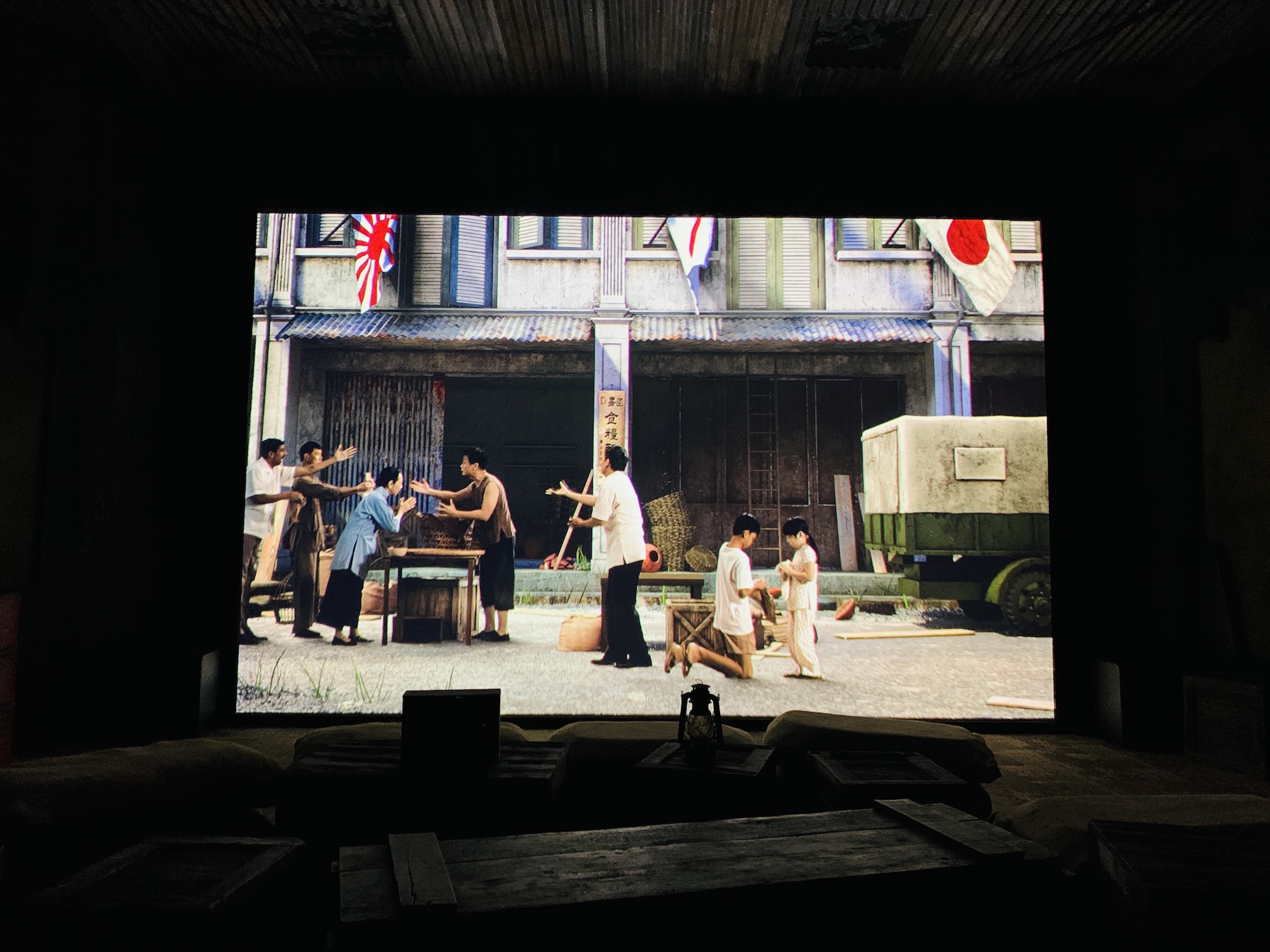 Walk through the hallway which will bring you to an eerily dark room showing a video of life in Singapore during the Japanese occupation. I watched the video briefly and fled the room.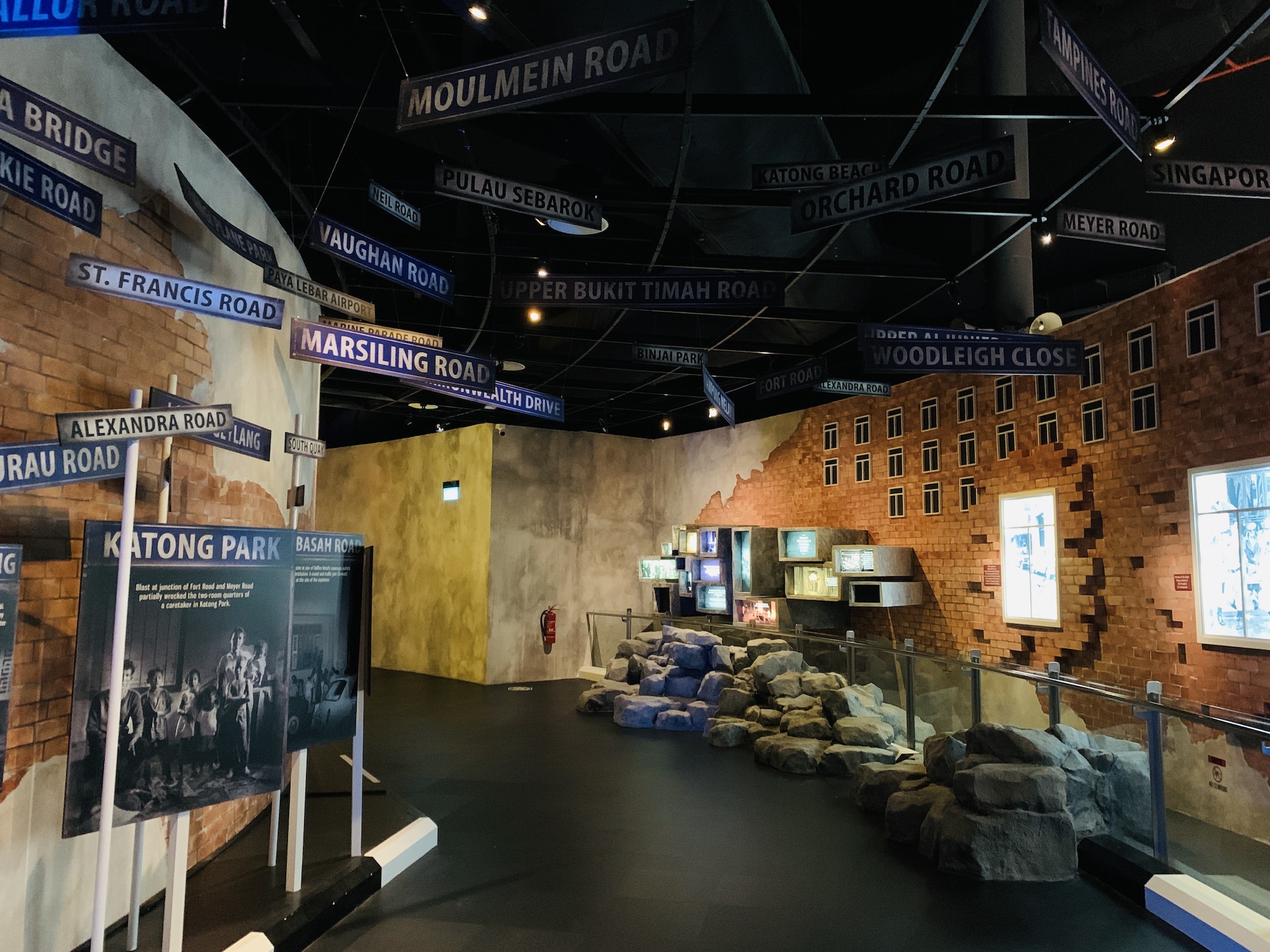 Opposite the video room are black curtains that lead to the next part. This section talks about social unrest and terrorism after the Second World War.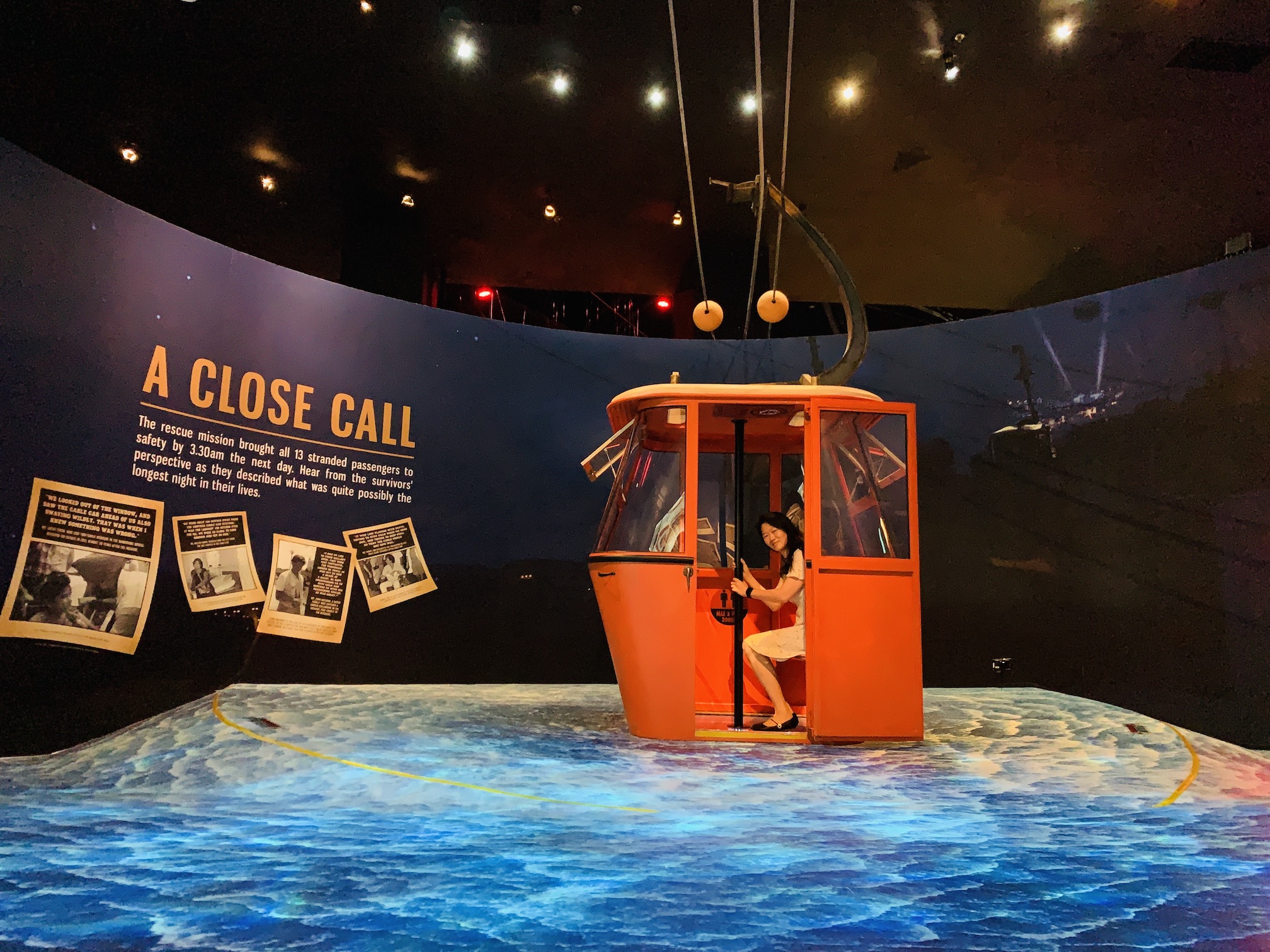 Remember the 1983 Cable Car Tragedy? There is a whole section on that and a stunning replica of the cable car, which is perfect for taking some great photographs.
The last part of Through the Lens of Time is about significant Milestones of Singapore. Such as launch of Mass Rapid Transport and launching our first television channel.
There is an exit sign to the right of the Milestones structure. The ramp and hallway will bring you to the Sandbox.
Sandbox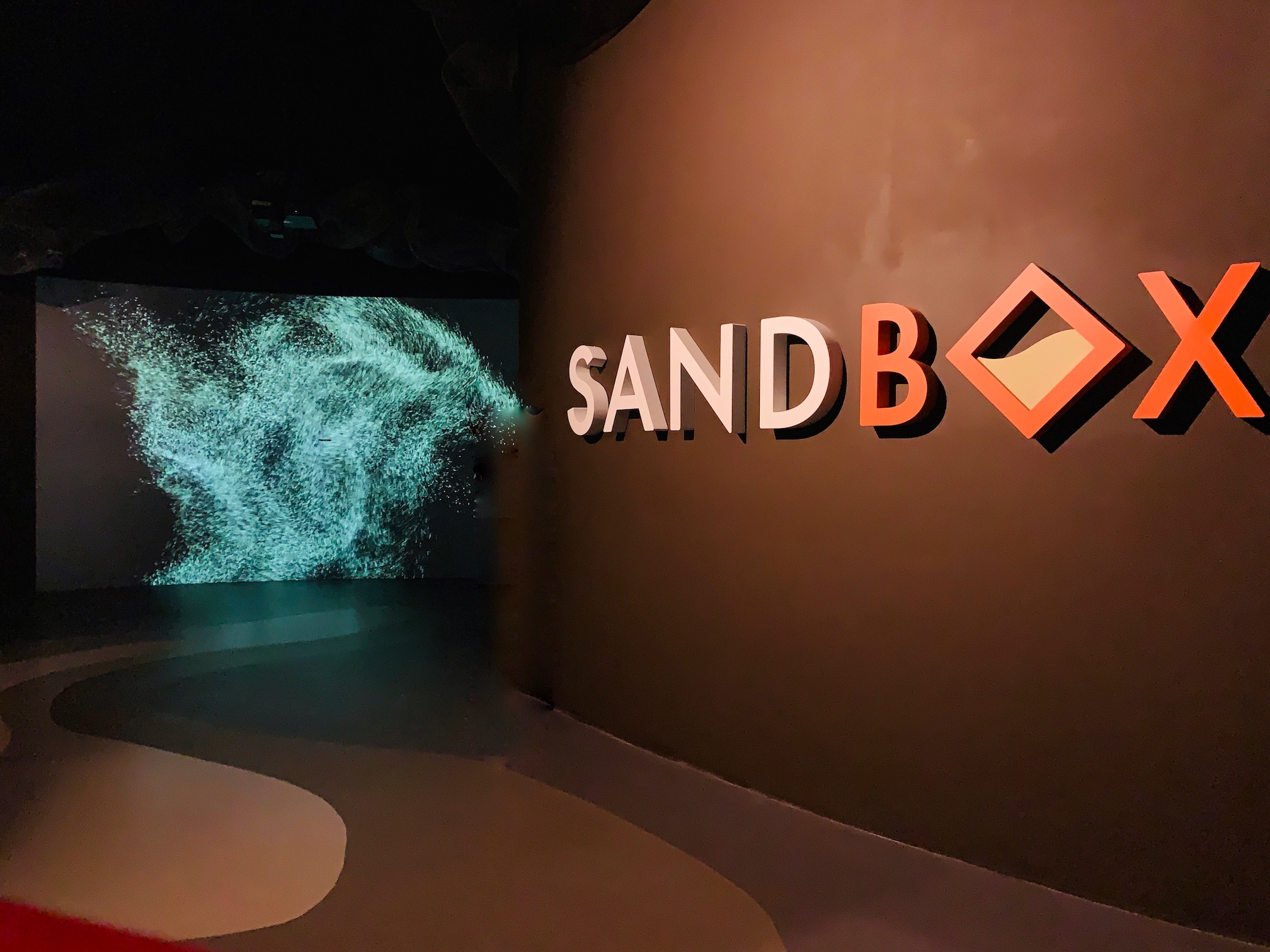 While Through the Lens of Time talks about Singapore, Sandbox is talking about Singapore's present and future.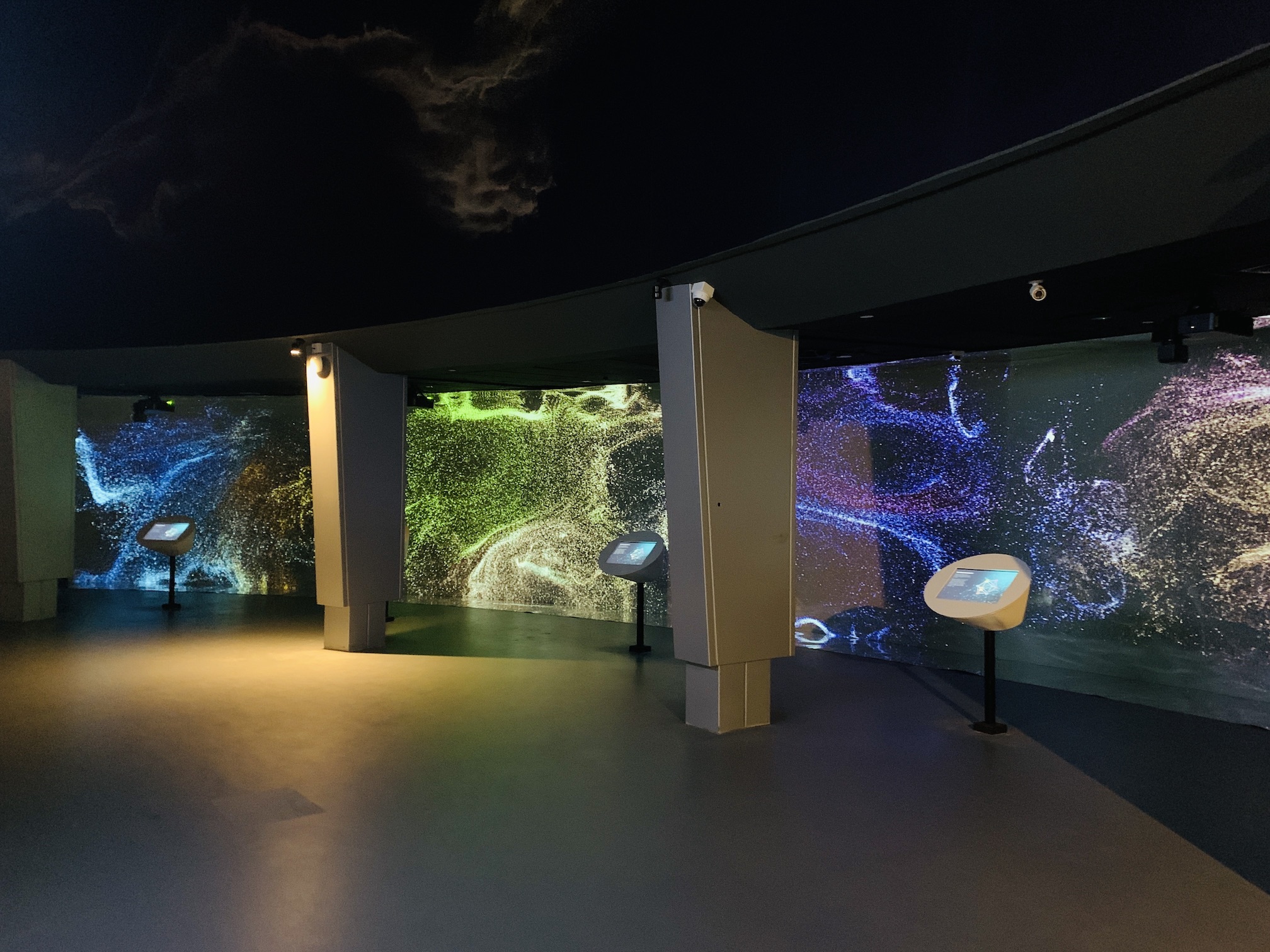 Particles of Change and Shifting Sands makes us realize we have the power to make an impact in our own way.
Our People, Our Home talks about the common spaces that bind us, define us and inspire us.   There are colorful lifelike replicas of common spaces such as bus stops and coffeeshops. You will see special neighborhoods such as Lorong Buangkok and Peranakan shophouses in Joo Chiat and Katong featured here too.
Onward to Our Future celebrates Singaporeans' enterprising spirit and resilience. Explore how Singaporeans adapt to the challenges and opportunities that the future will bring through games such as Trends! and Archetype Me.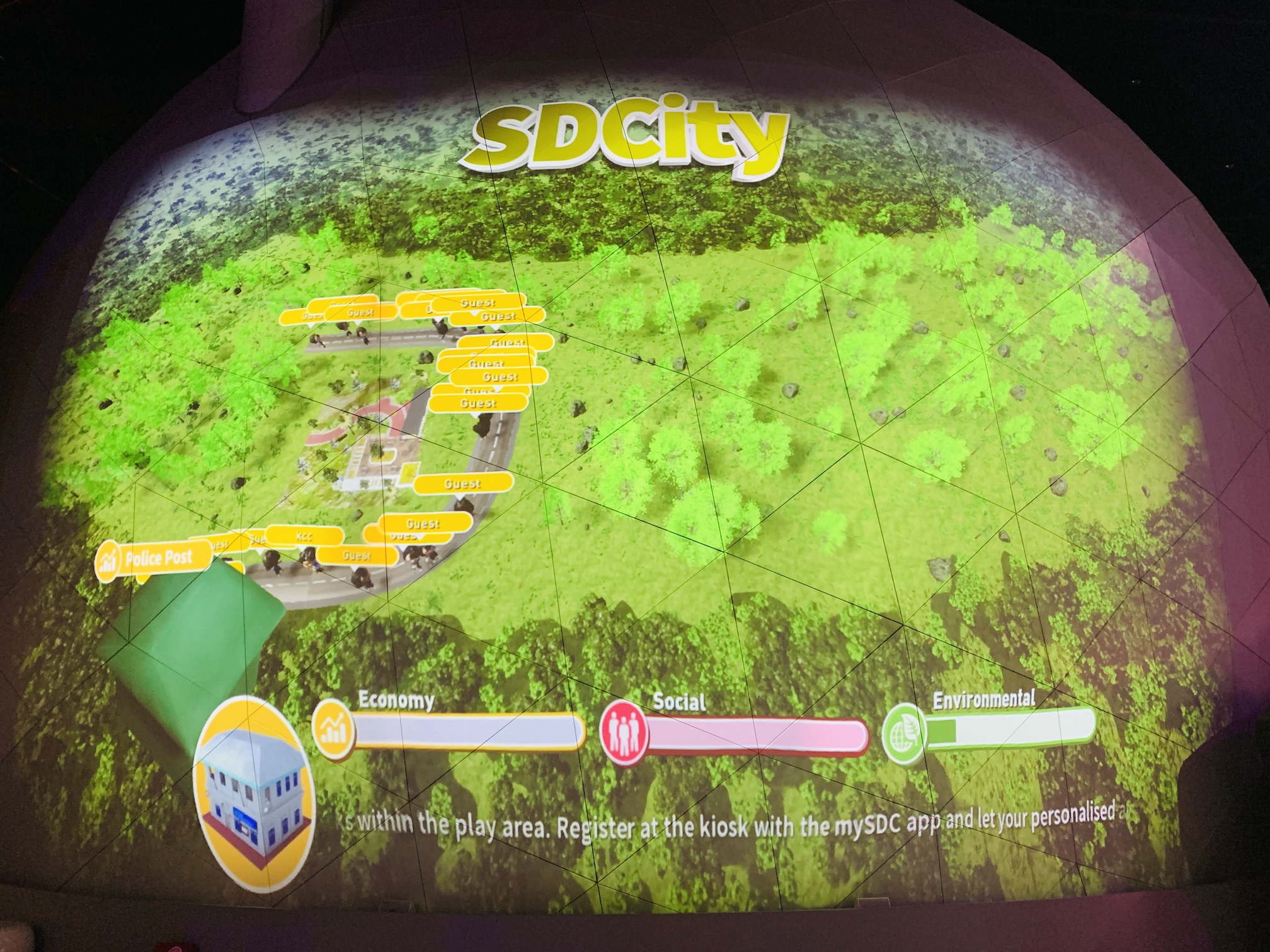 There are various experiential learning and co-creation activities in Fast Forward and The Interchange which enhances our understanding of Singapore's challenges. You can create your own digital sand art at Wall of Wonders or build your own version of Singapore at SDCity.
Strength of Our Nation shows the ways Singapore has built up its defence and security systems to guard against complex and fast-evolving threats.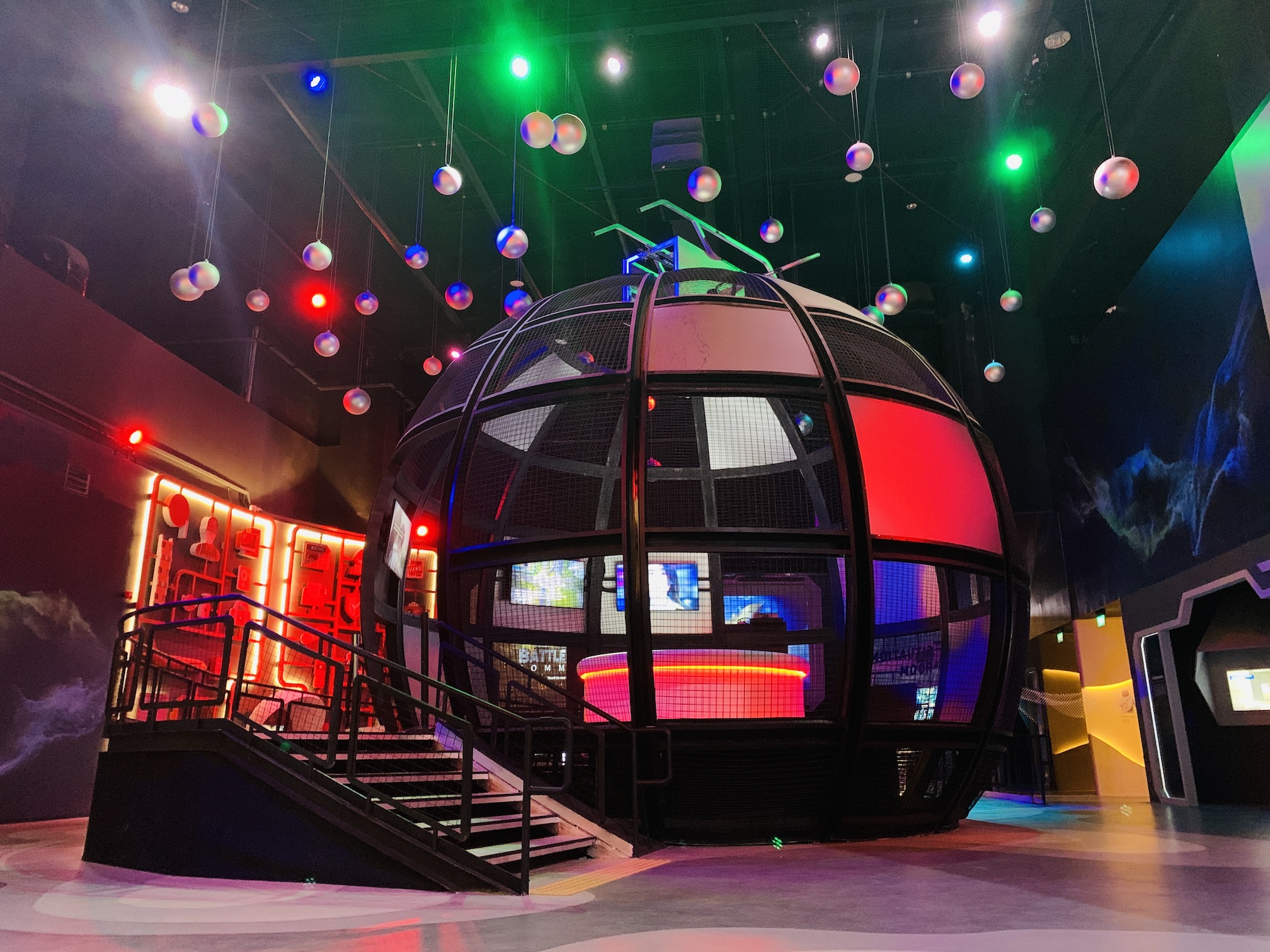 The huge metal globe in the middle of the room is Situation Room. You can learn different strategies to counter complex threats like geo-strategic conflicts, virus outbreaks and disaster outbreaks.
Around the Situation Room are Crisis! stations with blue, red and green lights to signify different types of threats. You can choose to the role of an individual, a volunteer or a task force leader. Using the joystick, you can have an immersive experience of what happens if a hybrid warfare hits a city like Singapore.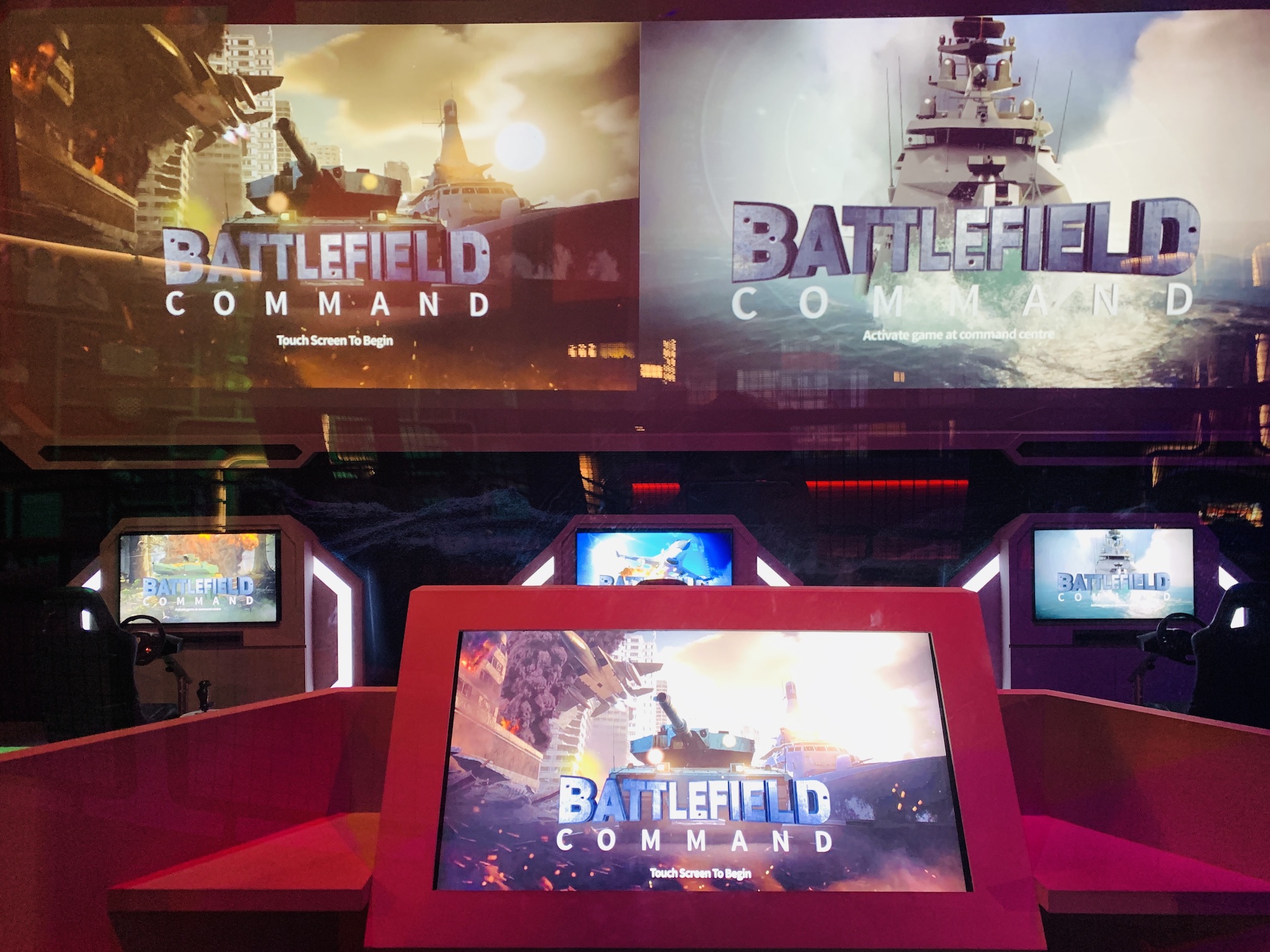 Battlefield Command is more fun when there are 4 people to play together. One person will take charge at the Command Centre while the other 3 work collaboratively to defend against threats from air, land and sea.
Other Facilities
Black Lake Facility offers the largest and most immersive 2-storey escape room facility in Singapore. There are 13 rooms and 4 story chapters to choose from.
Black Lake Laser Battlefield offers the most immersive laser tag experience in Singapore. Using state-of-the-art laser tag equipment, you may encounter extra-terrestrial beings, creatures or zombies.
iWerks Theatre offers an immersive cinematic and sensory experience with five-storey high screen and excellent sound system.
XD Theatre offers 4D stimulation rides, similar to the one at Science Centre Singapore.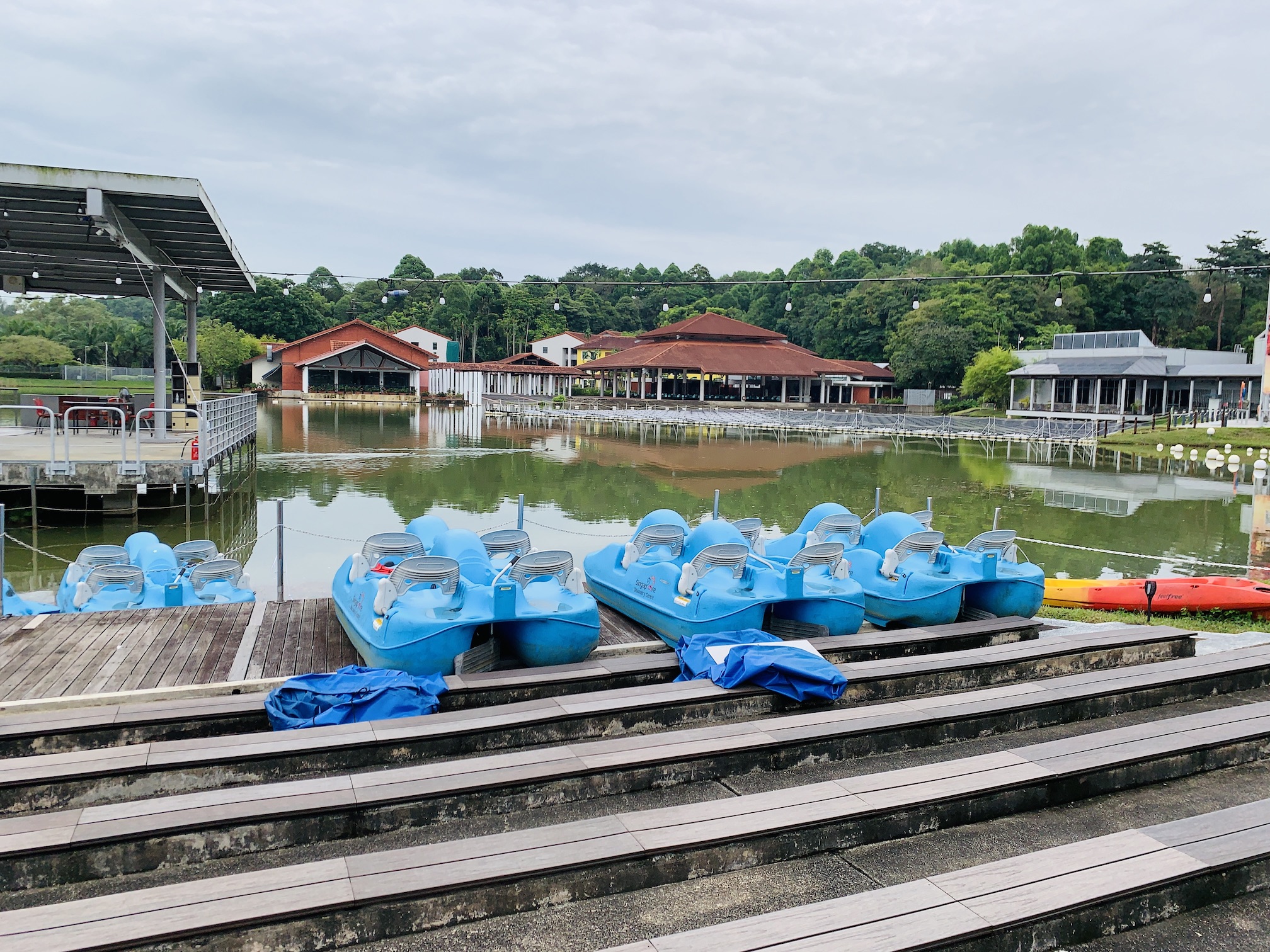 Enjoy a leisurely Pedal Boat ride on the lake or have fun at Crossfire Paintball, Singapore's only multi-tiered paintball arena.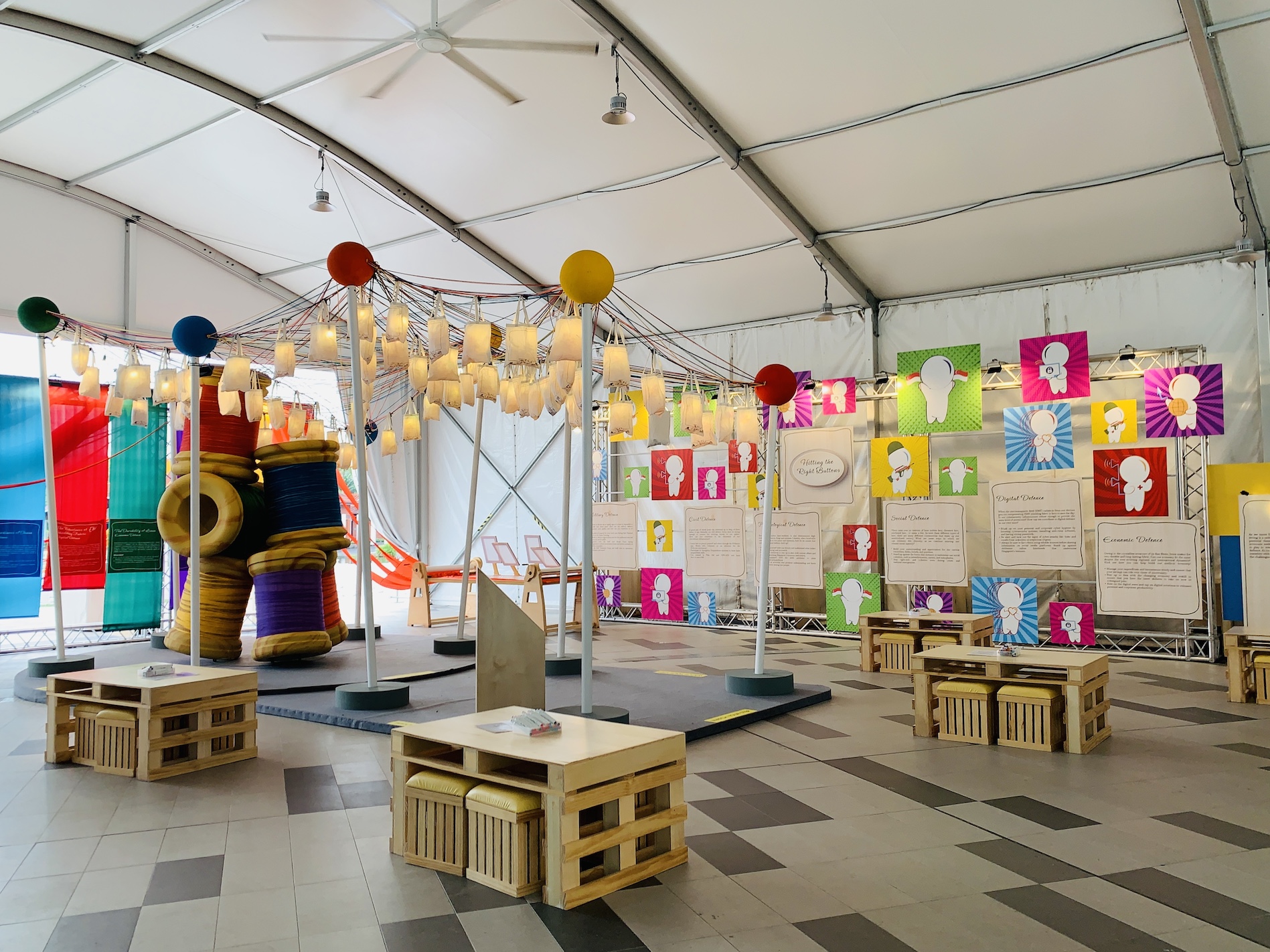 In celebration of Total Defence 2022, Singapore Discovery Centre has put together "Totes, et al. Defence Showcase" at the Concourse. These Instagram-worthy tote-bag installations showcases the connections between Total Defence and the tote making process.
Conclusion
At Singapore Discovery Centre, besides learning about Singapore's history and future at the galleries, you can also play escape room, and laser tag, have a cinematic movie experience or stimulation ride, have a paintball session or have a peddle boat ride on the lake.
Singapore Discovery Centre
Address: 510 Upper Jurong Road, Singapore 638365
Telephone: 67926188
Opening Hours: Monday – Friday 12pm -7pm, Saturday – Sunday 1-am – 8pm
Website: https://www.sdc.com.sg