It's ironic that I learnt about Singapore's only hot spring from an ang moh Neil Humphreys in his book "Complete Notes from Singapore".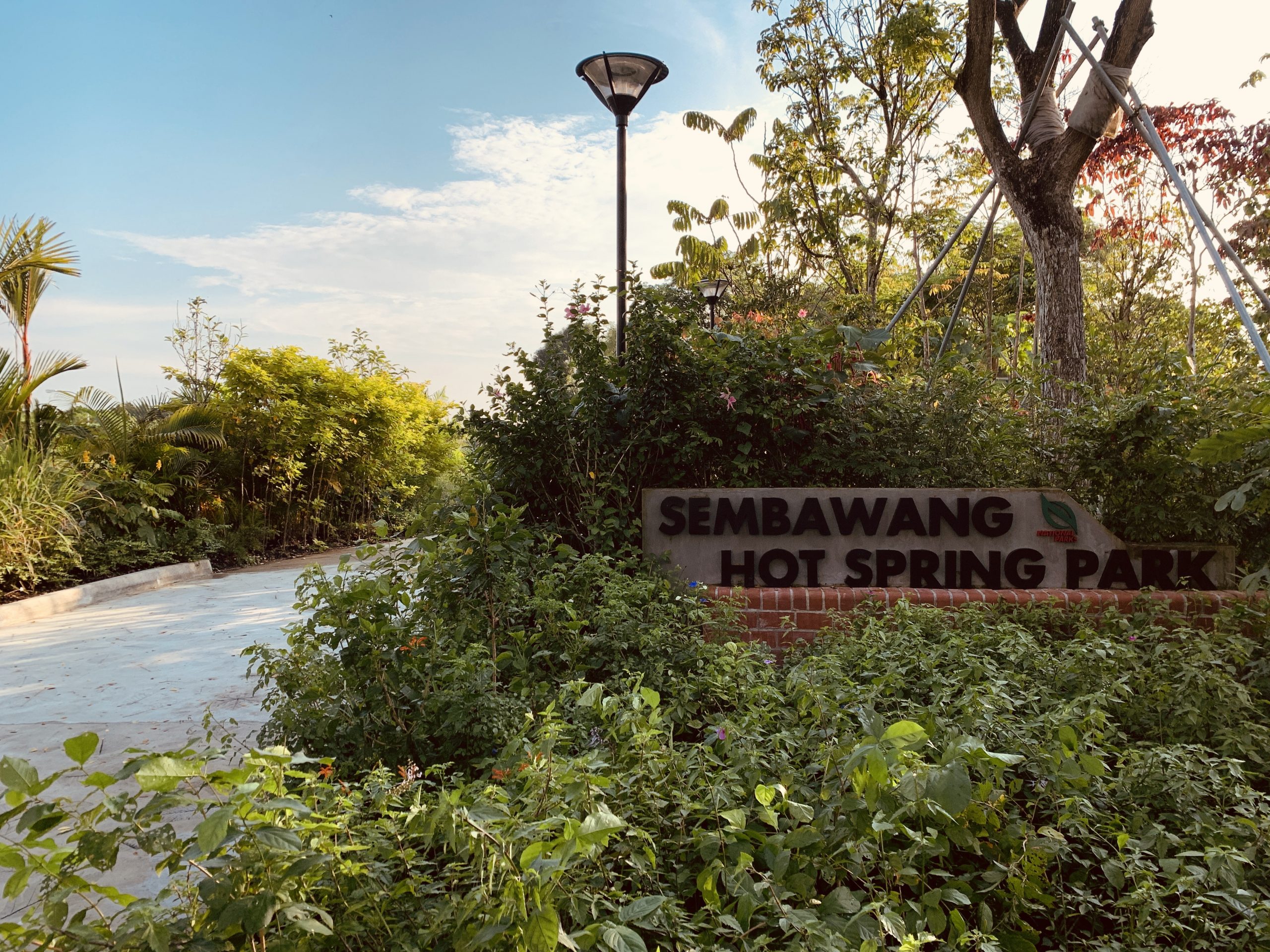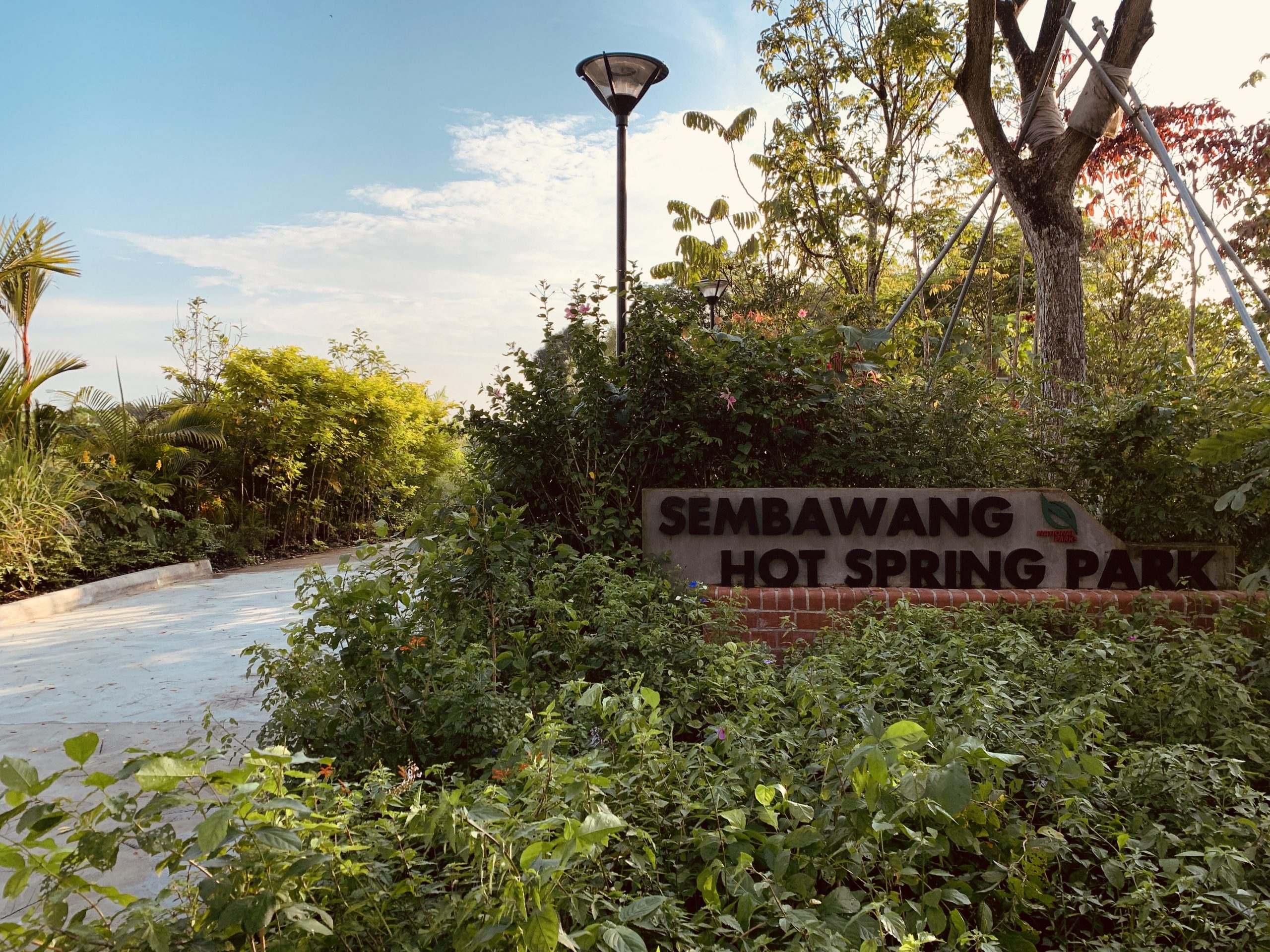 Many residents in Yishun and Sembawang apparently know about this hot spring but it was largely unknown to the rest of Singapore. It used to be just a pump with taps and drains, users brought their own pails to use the hot spring water.
Even though I stay in the west and Sembawang Hot Spring Park is in the north, I made a special trip for it. It is the only hot spring in Singapore after all. 
Sembawang Hot Spring Park is open 7am – 7pm daily. You can take bus 
167, 167e, 800, 811(A), 856, 858(A), 859, 969, 980




Alight at Sembawang Road (Block 114 Yishun Ring Road, Bus stop ID: 57129)

167(e), 856, 858, 859, 969, 980
Alight at Sembawang Road (Opposite Block 115B Yishun Ring Road, Bus stop ID: 57121)
There is no carpark on site. Please park at the nearest carpark at 114 Yishun Ring Road and walk 450m (around 8 minutes).
(All directions are taken from NParks website.)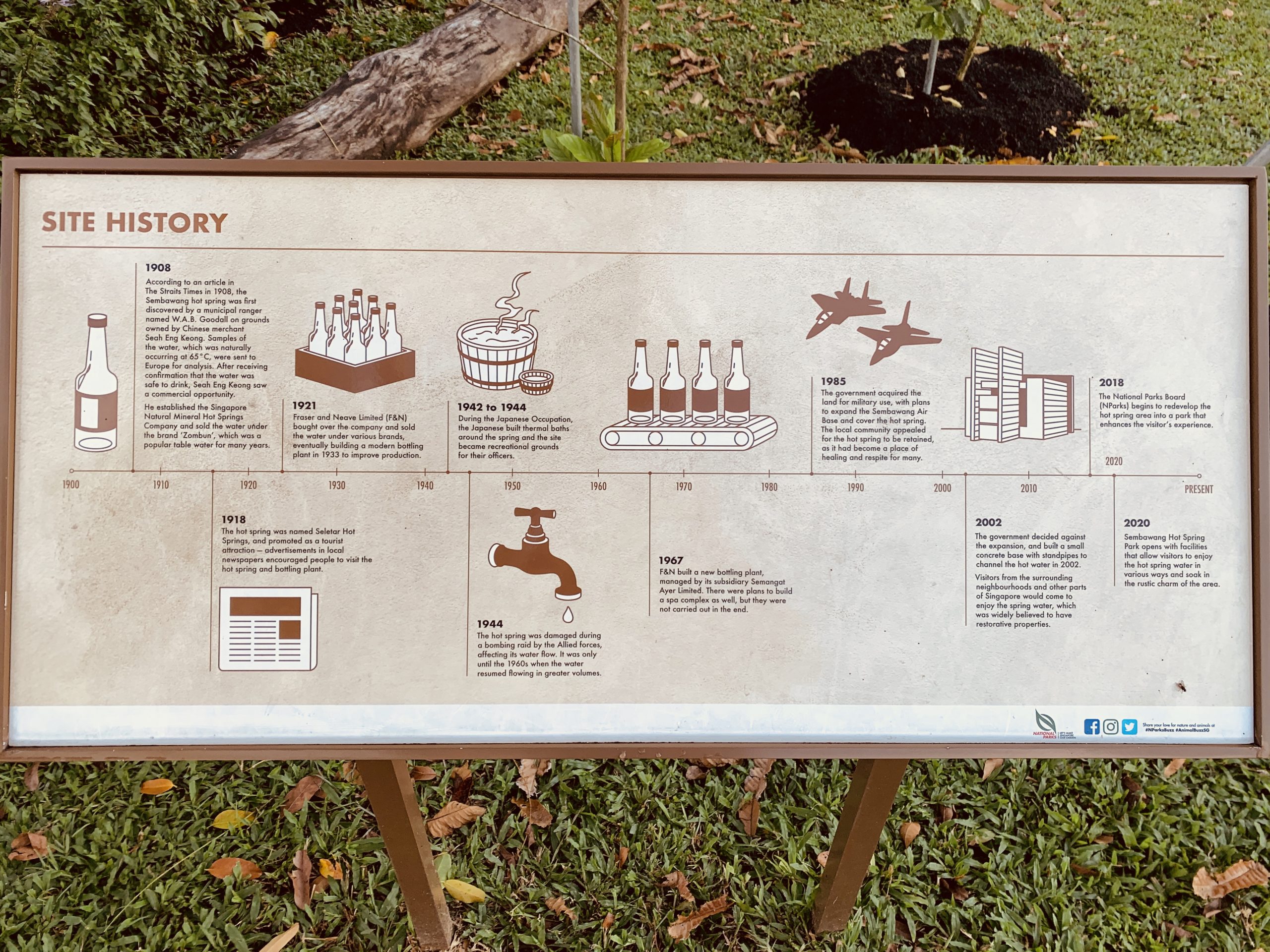 There is a plate near the entrance of the park that tells the history of Sembwang Hot Spring Park.

Sembawang hot spring was discovered in 1908 by a municipal ranger named W.A.B Goodall on grounds owned by Chinese merchant Seah Eng Keong. Seah Eng Keong established the Singapore Natural Hot Springs company and sold the water under the brand Zombun.
Frazers and Neave Limited (F&N) bought over the company and built a modern bottling plant to improve production. The hot spring was used by the Japanese during the Japanese Occupation and later damaged in a bombing raid by the Allies. 
The National Parks Board began redeveloping the hot spring in 2018 and it was finally completed at the start of 2020. It is now known as the Sembawang Hot Spring.
The main hot spring area is a 5-tiered foot bath. The water emerges at 70°C at the top tier and gradually cools to 60°C, 50°C, 45°C and finally to 40°C which is the optimal temperature for contact with skin.
You can also bring your own pail or basin, take spring water from the taps or water bath and bath from there (I have seen some elderly uncles doing that).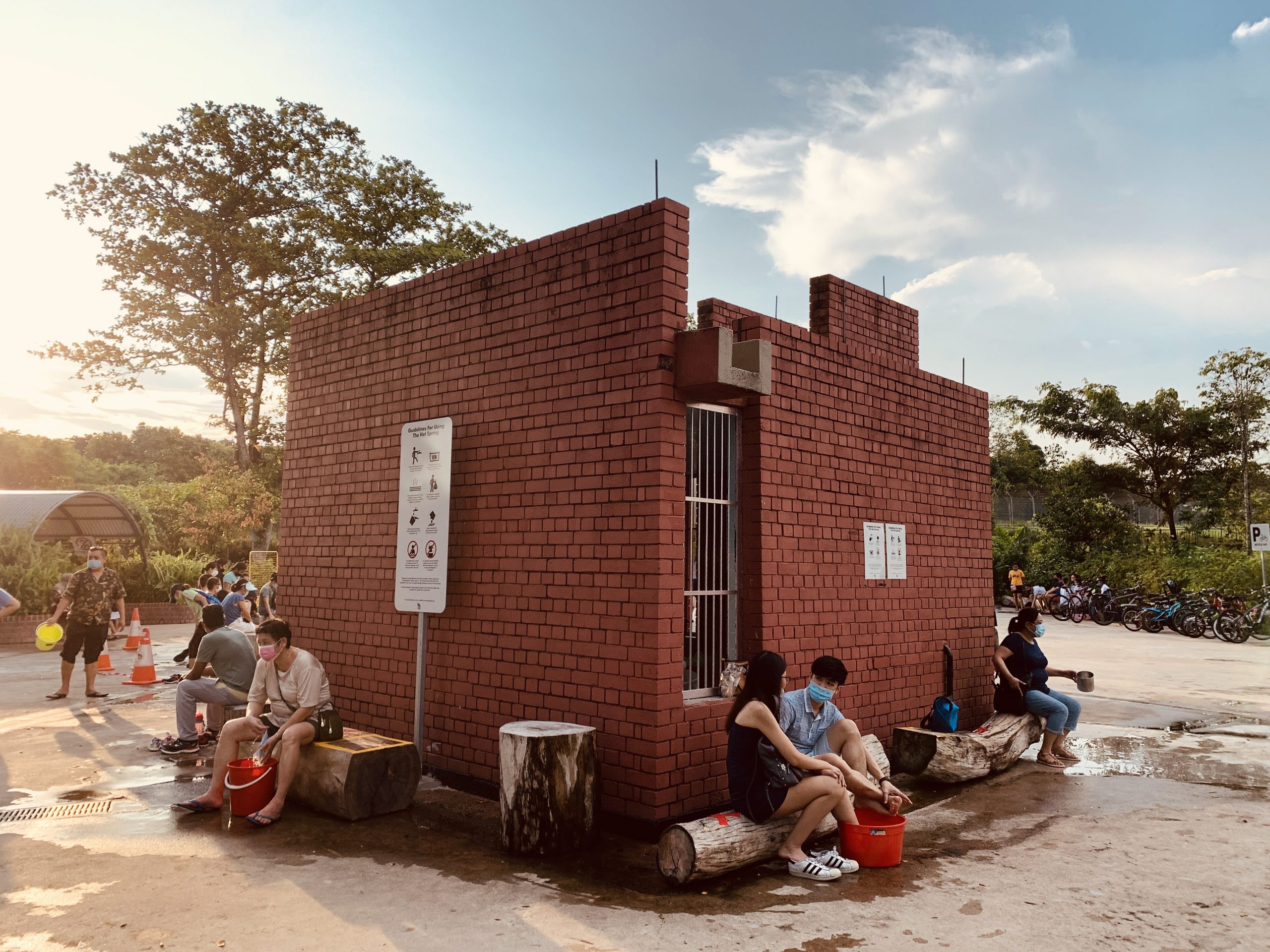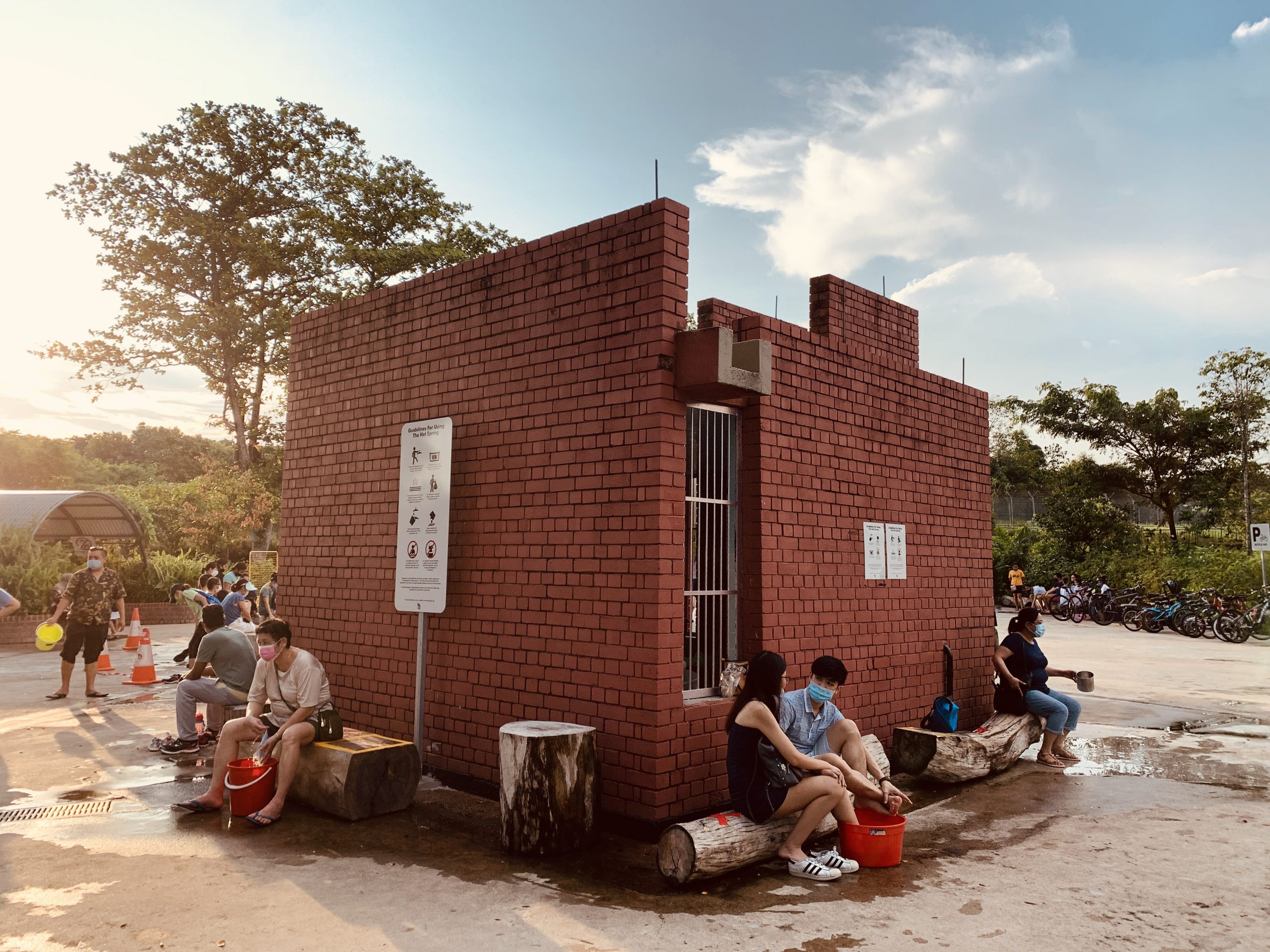 A red-brick building enclosed the original well where people used to draw the spring water. There are seats scattered all around the area. 
This is the Egg Cooking Station where you supposedly can cook "onsen eggs". There are supposed to be wooden baskets in which you can cook your eggs, but I reckon they have been stolen and replaced with plastic ones.

There is a small eatery towards near the entrance called Sembawang Eating House where you can get some food when you get hungry.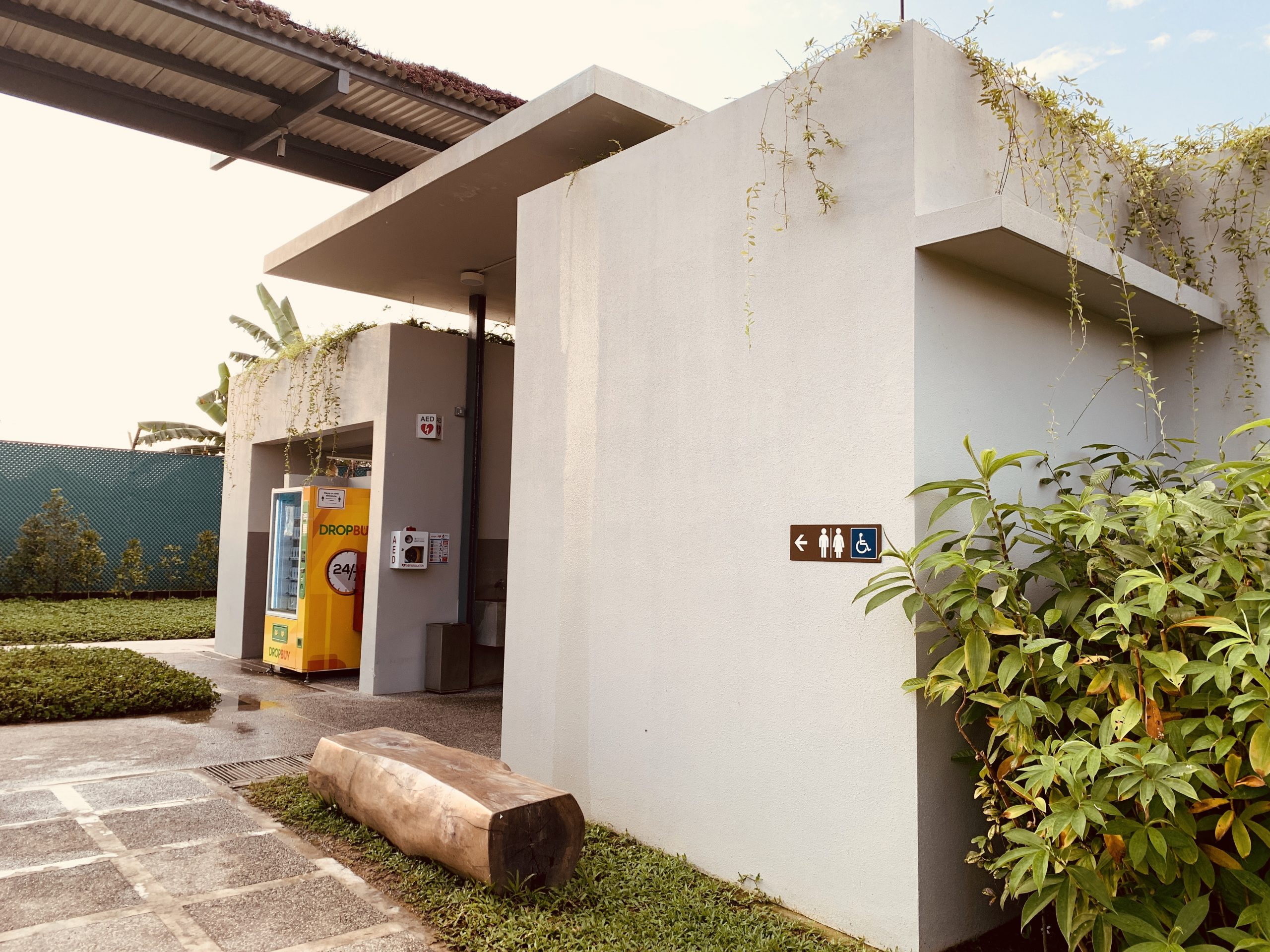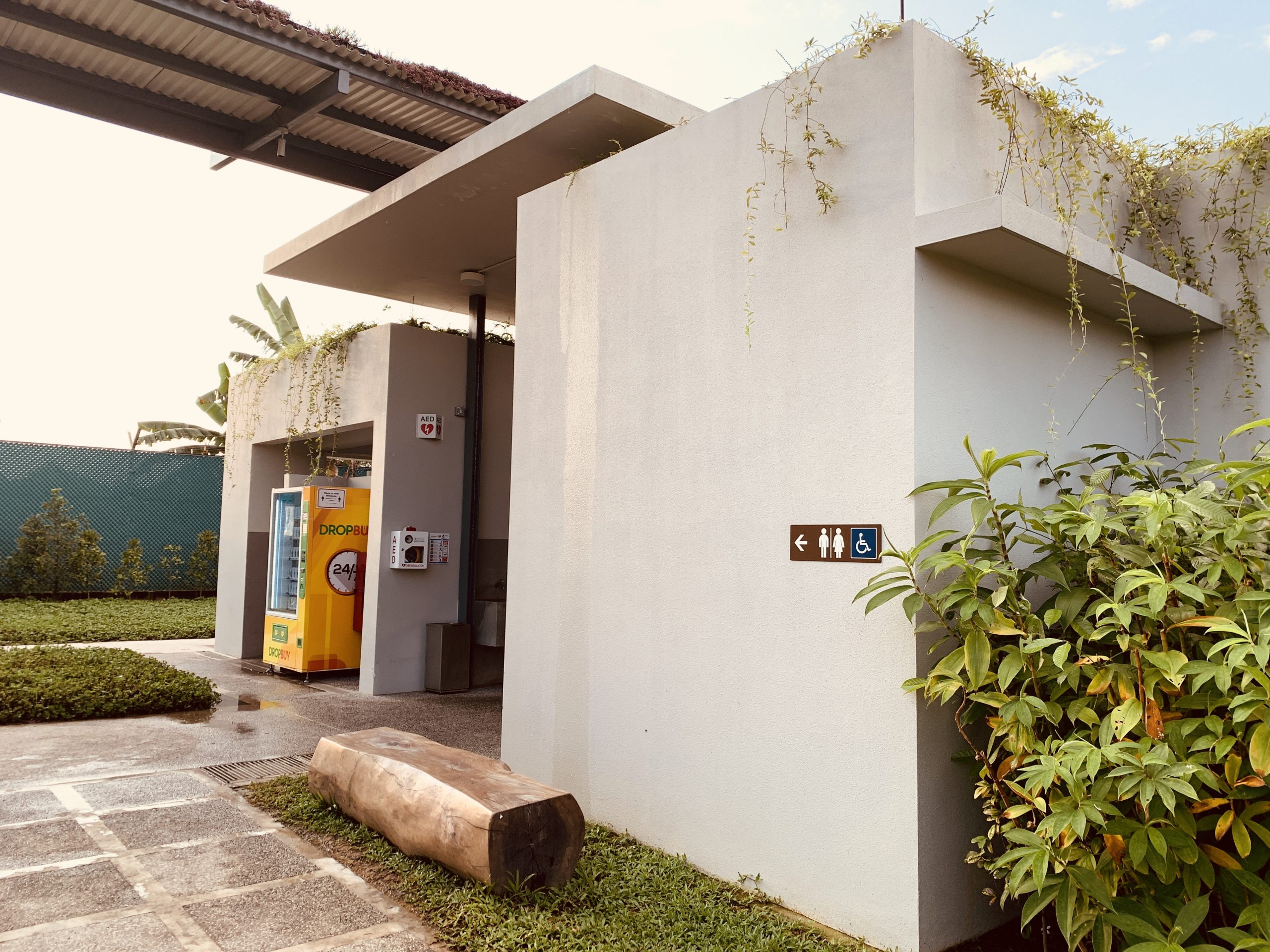 The toilet, which is clean and sanitary, is just next to the eatery.
Sembawang Hot Spring Park is the only hot spring in Singapore. The relaxed rustic "kampong" atmosphere makes it ideal for a fun family weekend outing.
Sembawang Hot Spring Park 
Address: along Gambas Avenue 
Opening Hours: Daily 7am – 7pm 
Entrance Fee: Free 
Website: https://www.nparks.gov.sg/gardens-parks-and-nature/parks-and-nature-reserves/sembawang-hot-spring-park"