Singapore Science Centre has been renamed Science Centre Singapore. I remember going to Science Centre Singapore on school trips in primary and secondary school. That was more than 20 years ago, I have not been there ever since I started working. 
I wonder if Science Centre Singapore is still the same as I remembered, I decided to visit personally to find out.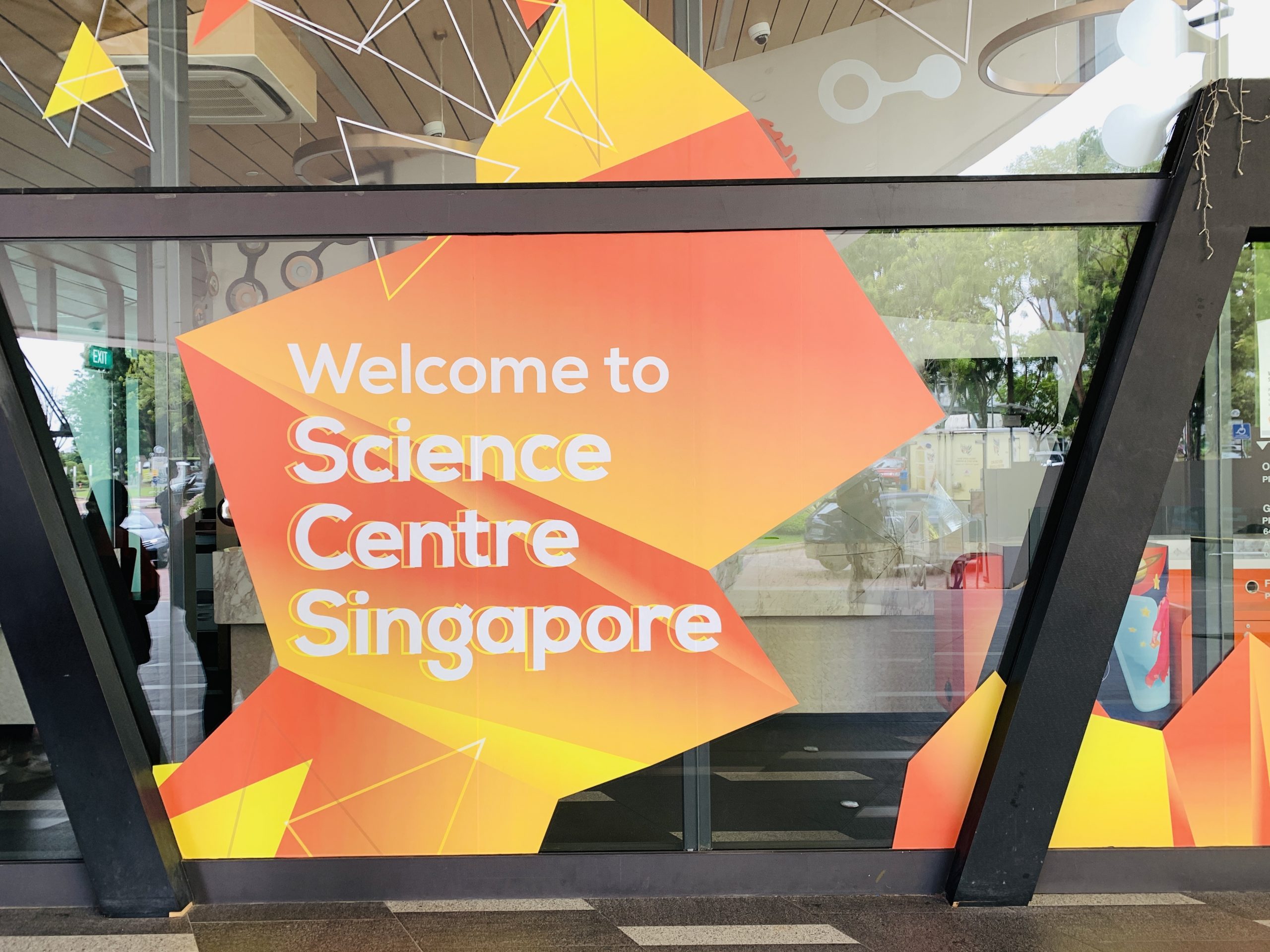 How to Get to Science Centre Singapore 
The school used to bring us to Science Centre Singapore in school buses so I have never travelled there myself. Getting to the Science Centre turned out to be pretty simple: 
MRT 
Take the MRT to Jurong East MRT station, cross the road towards JCube. After crossing the road, walk straight past NTUC Fairprice and Jurong East Regional Library. Cross the road and you will reach Singapore Science Centre. This is the cheapest and most straightforward method.

Bus
Buses 66, 178, 198 and 335 stop at the bus stop outside Singapore Science Centre. Buses 51, 52, 78, 79, 97, 97e, 98, 98M, 105, 143, 160, 176, 183, 197, 333, 334, 506, 542, and 543 stop at nearby bus stops. 
For driving directions please refer to here.  
Entrance Fee 
The Science Centre has changed so much! There is an outdoor Kinetic Garden to the right of the path to the Science Centre from the bus stop. There is also a Waterworks water theme park for kids on the opposite side.
The ticket counters are closed due to the Covid-19 pandemic, all tickets are sold online.
The standard ticket to enter Singapore Science Centre is S$12 per person. Singaporeans and PRs can enter for free during off-peak hours (weekdays during school term) and pay S$6 during peak hours (weekends, public holidays and school holidays).
My Favorite Exhibits 
All the exhibits are different now! I remember there used to be this skeleton that cycles as you cycle and the static electricity crystal ball that makes your hairs stand. All those are gone! 
This is an interactive map of the Science Centre, please click to view. As you can see, there are Hall A – G and the Annex which holds Da Vinci The Exhibition (it was closed on the day of my visit). 
Among all the exhibits, there are my favorite: 
Hall A – Professor Crackitt's Light Fantastic Mirror Maze
I originally wanted to play Lazer Maze Challenge but there is additional charge for it. Hence, I decided to play the free Professor Crackitt's Light Fantastic Mirror Maze instead. 
I have seen people posting videos of this mirror maze and it looks like so much fun! I was excited to try it out for myself. 
Before you enter, you will be given a blue styrofoam baton. There were mirrors everywhere, it was hard to distinguish between mirror or path. You can use the blue styrofoam baton to tap around and find your way out of the mirror maze. 
Hall B – Phobia: The Science of Fear
A phobia is an irrational fear of something that is unlikely to cause harm. It's interesting to see the different fears that people have. There are basically 5 categories of fear: 
natural environment phobias (e.g. astraphobia, hydrophobia, dendrophobia) 

animal phobias (e.g. batrachophobia, cynophobia, equinophobia) 

medical phobias (e.g. trypanophobia, dentophobia, hemophobia) 

situation phobias (e.g. claustrophobia, acrophobia, aerophobia

social phobias (e.g. examinophobia, socialphobia) 
Hall C –  Smart Nation PlayScape
You can explore the various technologies behind our Smart Nation initiatives through gamified experiences. 
One of the games is learning about our fingerprints patterns. The fingerprint pattern on each finger is different. The fingerprint pattern of my left thumb is the Whorl, about 25% – 35% of the world's population have this fingerprint pattern. What is your fingerprint pattern?

Hall C –  E3: E-mmersive Experiential Environments
Immerse yourself in some of the latest virtualization technologies. Experience flying an aircraft into the sky, which is pretty similar to Flight Experience. 
Conclusion 
Science Centre Singapore is a great place for some scientific exploration for both the old and young. There are many interesting exhibitions that will teach you lots of interesting scientific knowledge through games and hands-on experience. 
Singapore Science Centre 
Address: 15 Science Centre Road, Singapore 609081
Telephone: 64252500
Opening Hours: Friday – Sunday 10am – 1pm, 2pm – 5pm
Website: https://www.science.edu.sg