If you are staying overnight in Kukup with a large group of friends or family, a chalet is probably your best choice. I recommend Piggy House Kukup Chalet.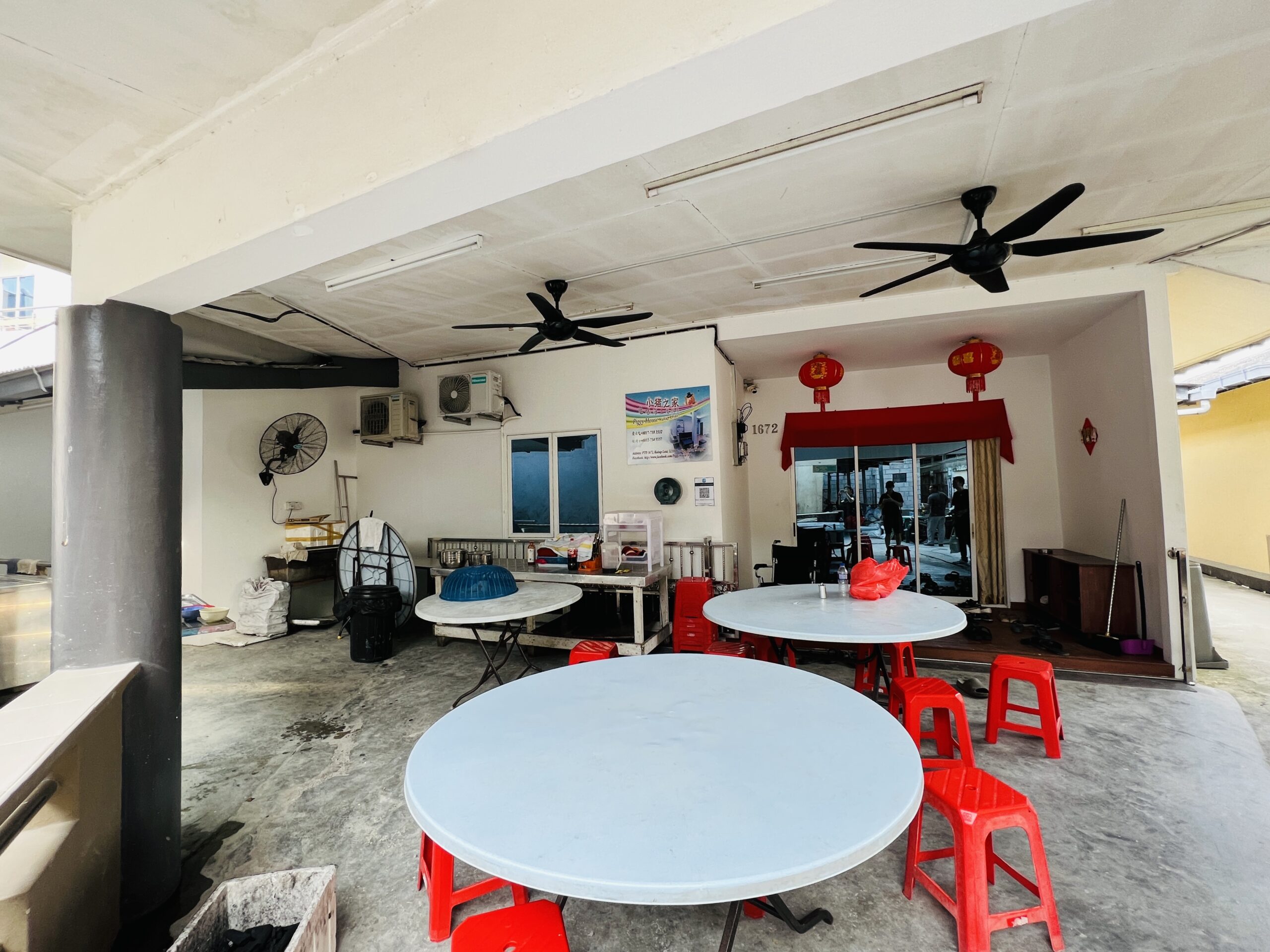 Kukup is a century-old fishing village at the southernmost tip of Johor, Malaysia. More and more people enjoy taking weekend trips to Kukup due to its proximity to Johor Bahru and Singapore.
The chalets are in high-demand so do book early especially if you are coming over the weekends.
Piggy Chalet
The best part about Piggy House Kukup Chalet is its location. It is just to the left of the ferry terminal. Walk pass Yong Soon Seng convenience shop and turn left into the narrow alley. Walk 5 minutes and you will arrive at Piggy Chalet.
Deluxe Family Room A can accommodate up to 25 people, we rented the slightly smaller Deluxe Family Room B which can fit 20 people.
Deluxe Family Room B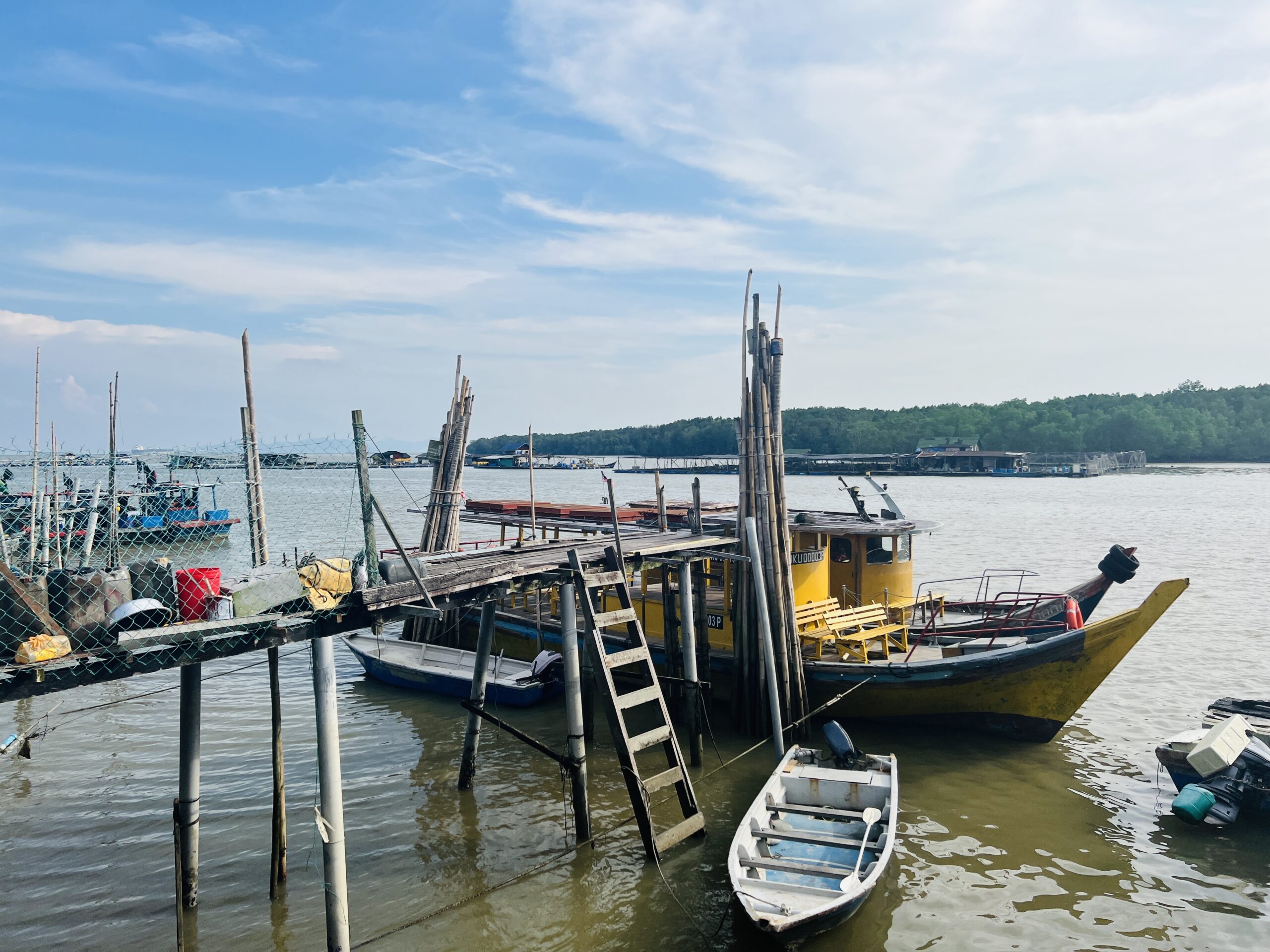 I was pleasantly surprised that the front door of Deluxe Family Room B overlooks the sea surrounding Kukup. You can see the boats docked along the shore.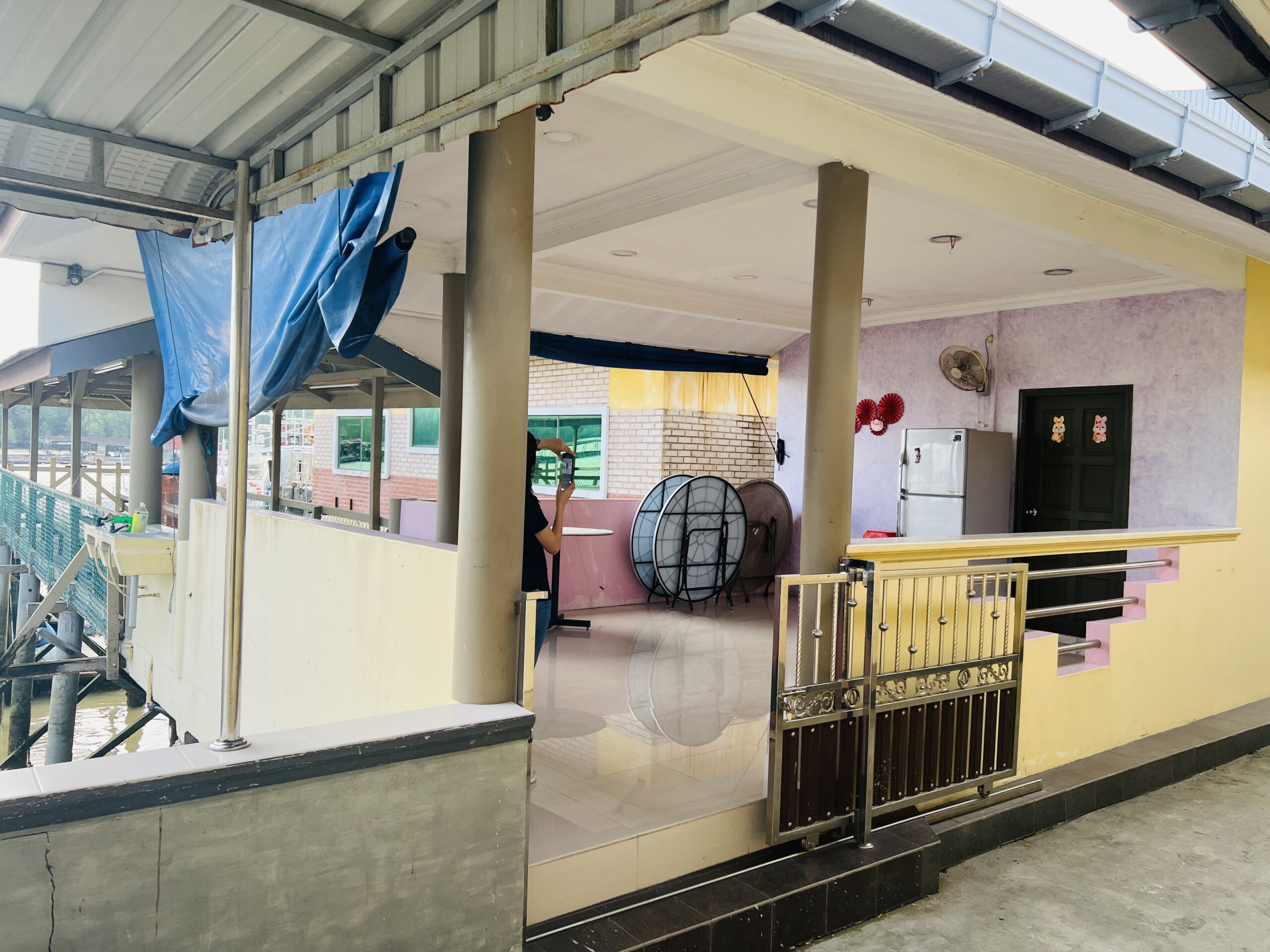 Deluxe Family Room B comes with a huge living room, 2 bedrooms, 2 toilets and washing machine complete with laundry detergent. There is even a dining area diagonally across from the door, but the fridge is not really working. Next to dining area is a wooden that extends into the sea, perfect for viewing sunrise and sunsets.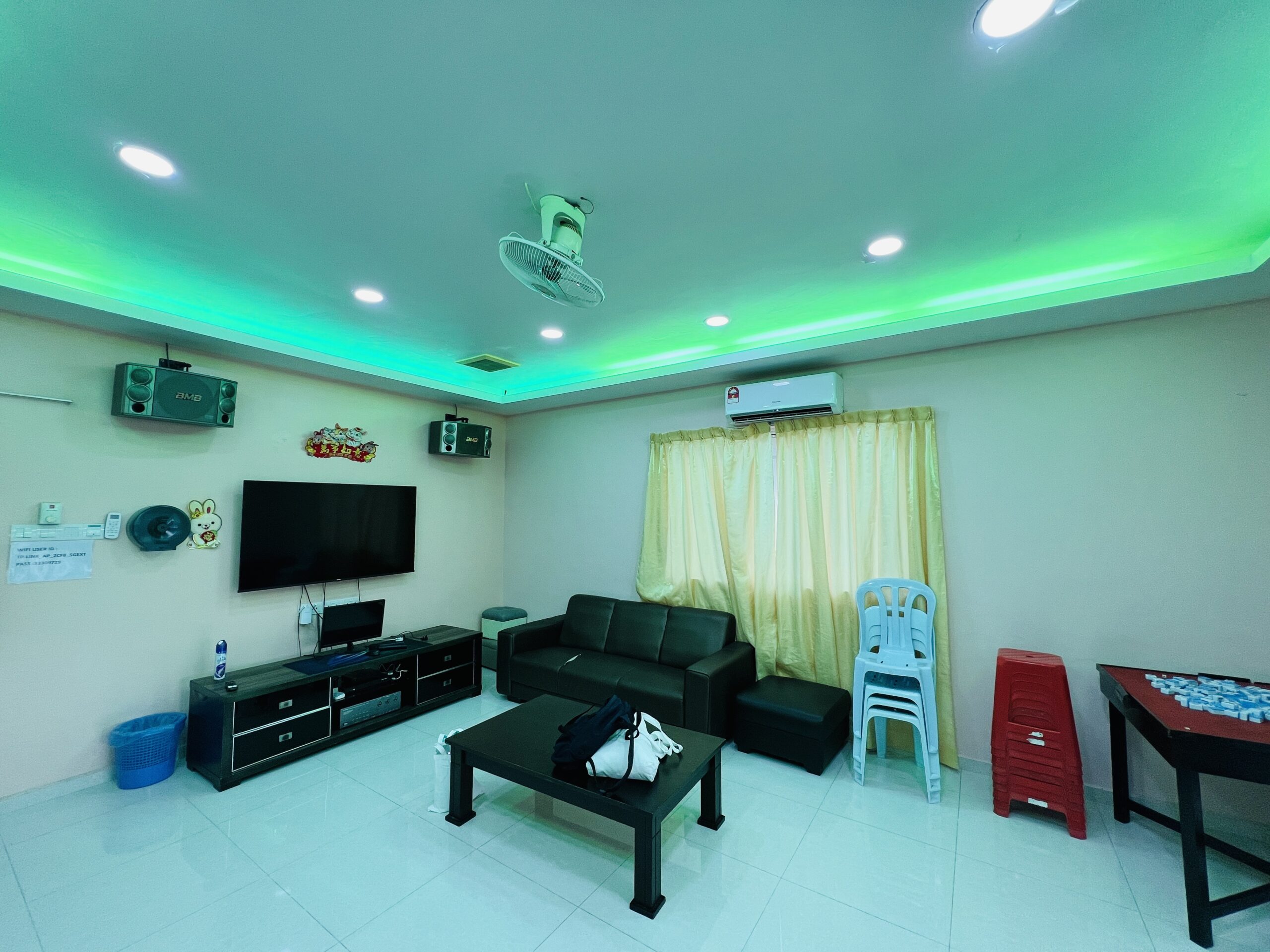 The living room ceiling comes with green ceiling light which makes it look futuristic. There is karaoke system in the living room, my friends and I had a great time singing our hearts out. There is also a mahjong table complete with mahjong tiles but none of my friends are good at mahjong so we didn't use it.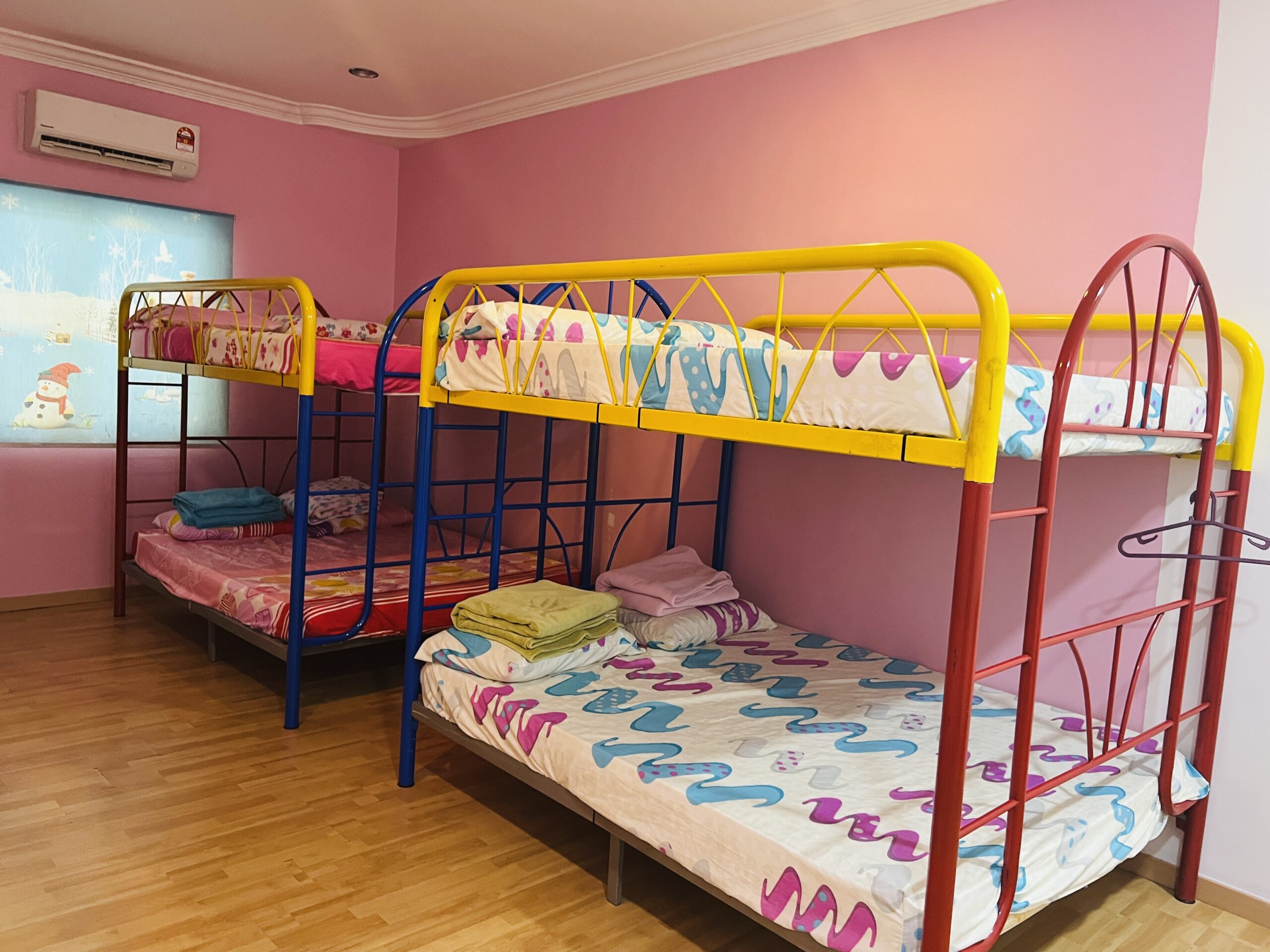 The rooms come with twin double decker beds. There are extra mattresses leaning against the wall as well as extra pillows and blankets. Air-conditioning and fan keeps the rooms cool.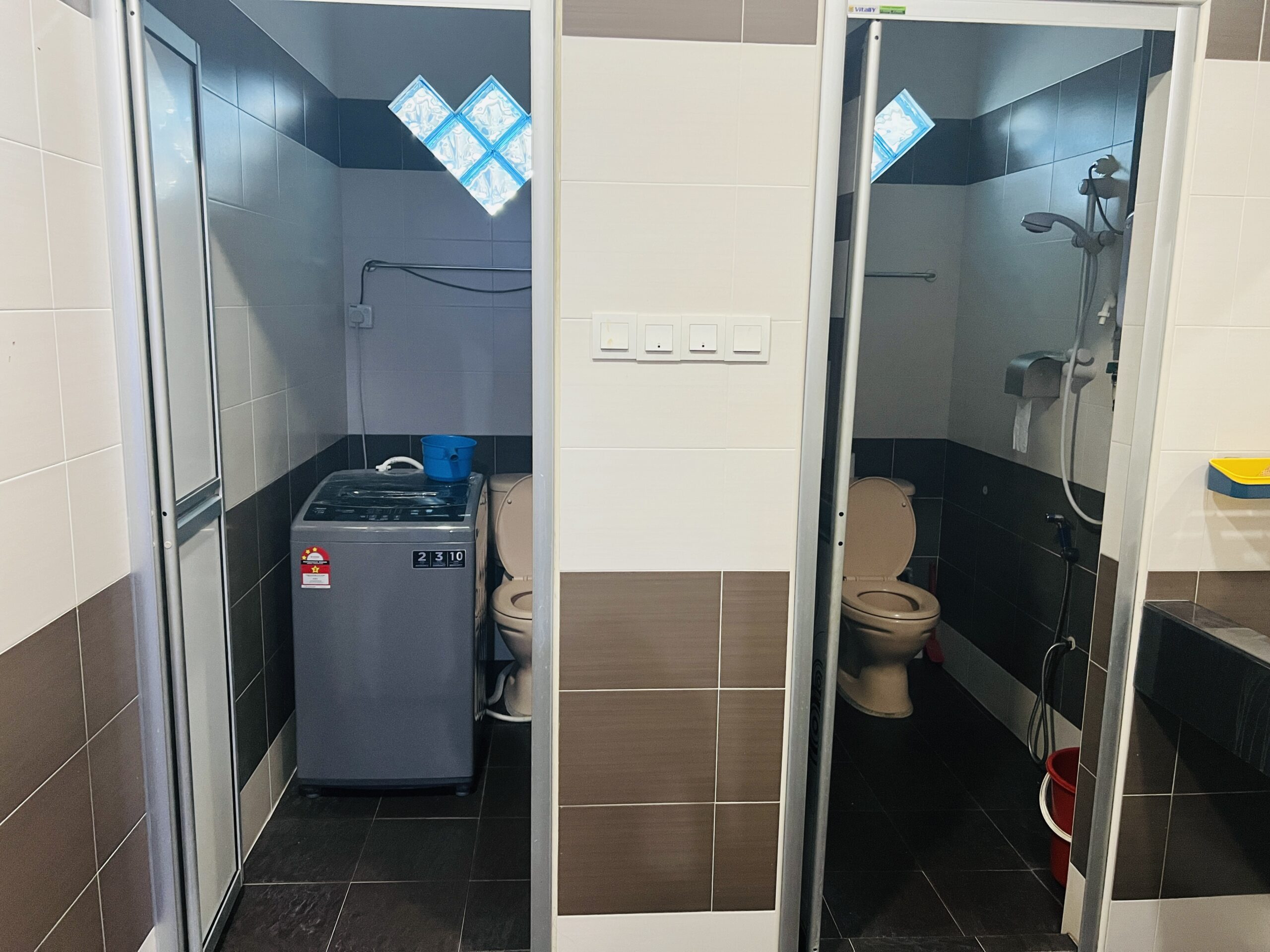 Toilets and bathroom are clean and there is hot water. The chalet does not provide towels, toothbrush and toothpaste so you will have to bring your own.
Extras
You can also consider taking a package which includes 3 meals as well as a boat ride.
Since we have already made plans to have dinner at Kedai Minuman Ah Kneong, we decided not to take the package.
The boat ride is RM10 per person, there is an uncle who organizes the boat rides. You can find him outside the ferry terminal in the morning.
Conclusion
Piggy House Kukup Chalet is a good chalet for large group of friends or family. The location is perfect and the chalet is clean. There are karaoke, mahjong and poker cards to keep you entertained.
Piggy House Kukup Chalet
Address: 82300 Kukup, Johor, Malaysia
Telephone: +60 177183532
Website: https://www.kukup.my