How to visit the Singapore farms in Kranji without driving a car on weekends and public holidays? Take the Kranji Farms Shuttle for just S$5 a day!
I have always wanted to visit the farms in Kranji but the lack of public transportation makes it difficult. There used to be a tour guide that bring people to the various farms in Kranji, but he has apparently retired and private-hire cars are too expensive. I was ready to give up on visiting the farms in Kranji, until I found out WTS Travel operates a shuttle bus service called Kranji Farms Shuttle.
Kranji Farms Shuttle
The boarding point of Kranji Farms Shuttle is at Berth 3 of Kranji MRT station bus stop.
Look out for this bus with the words "WTS Travel". This is the Kranji Farms Shuttle bus. Please note that this shuttle service is only available on Saturdays, Sundays and public holidays.
The first bus arrives at 8.30am sharp on Kranji MRT station bus stop. The bus comes at 1-hour intervals. Please refer to the timetable above for specific timings.
After boarding the bus and paying S$5, the bus driver will give you a sticker like this. Paste this sticker on your clothes, this sticker will allow you unlimited rides on the Kranji Farms Shuttle bus.
This shuttle service brings you to Sungei Buloh Visitor Centre, Sungei Buloh Wetland Centre (Neo Tiew Crescent Entrance), Nyee Phoe/Gardenasia, Kranji Marshes, Bollywood Veggies and Hay Dairies. Please note that Jurong Frog Farm has moved out of Kranji, so it's not included in the shuttle service anymore.
Since I have already been to Sungei Buloh Wetland Reserve and Kranji Marshes, my main focus for this trip are Hay Dairies and Bollywood Veggies.
Hay Dairies
I have always wanted to visit the only goat farm in Singapore, Hay Dairies. I had such a great time feeding the goats and carrying baby  goats at UK Farm in Kluang and I wanted to have the same experience at Hay Dairies.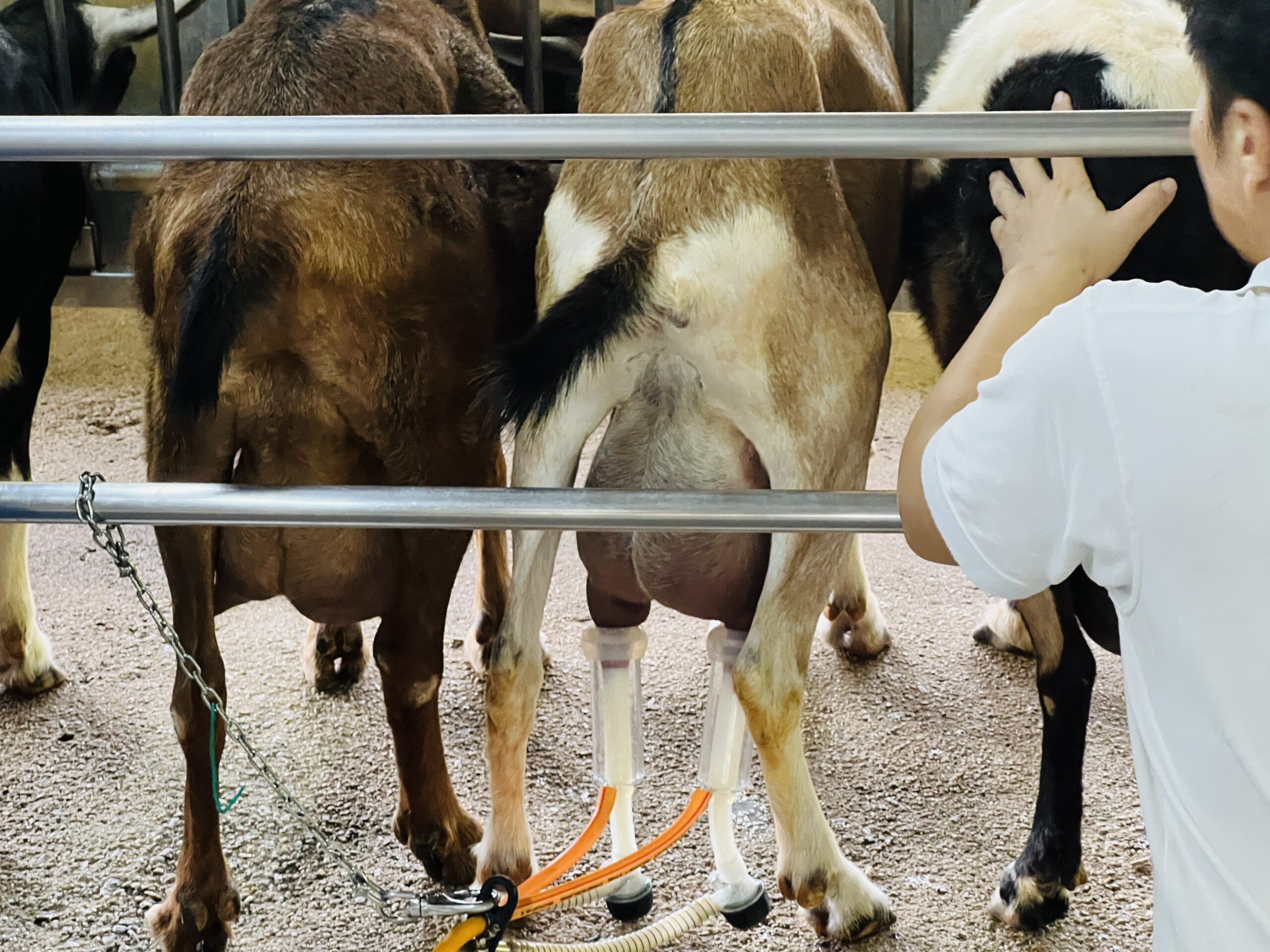 It turns out you only get to watch the goat-milking from afar, just like at UK Farm in Kluang. The process is pretty much the same and you can purchase bottles of goat milk at the cashier.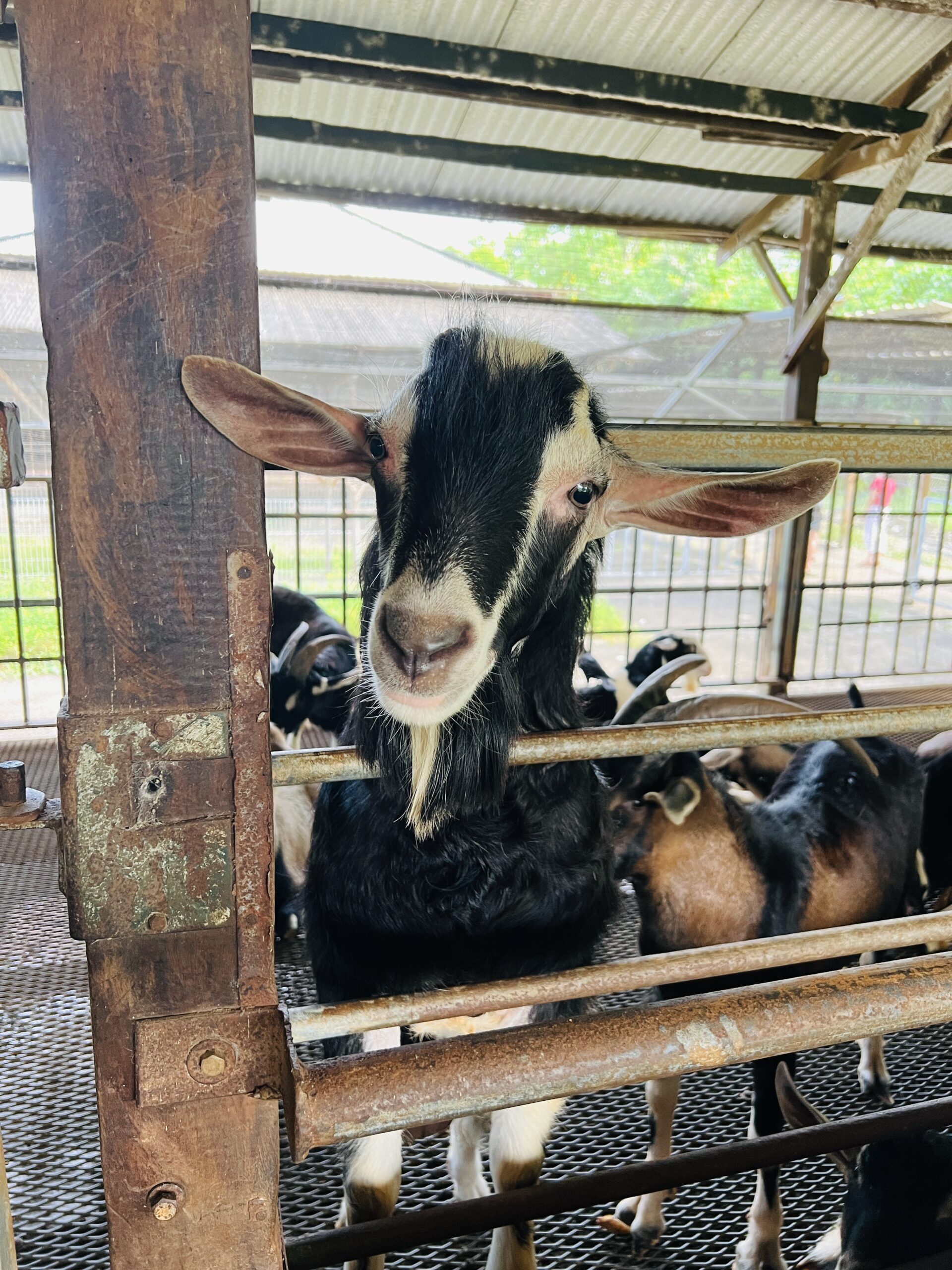 Sadly, there's no milk-feeding to baby goats and carrying of baby goats at Hay Dairies.
You can purchase packets of hay at the cashier and feed the goats. It's quite smelly in the goat pens but it's still fun to feed the goats.
Bollywood Veggies
Whenever anyone talk about Kranji farms, the first place most people think of is Bollywood Veggies.
Ivy Singh-Lim started Bollywood Veggies with her husband Lim Ho Seng after retiring from the corporate world.
Bollywood Veggies is very much an educational farm. The long tour takes around 1 hours with roughly 1100 steps. You will see various fruit trees and editable plants such as coffee bush, mango trees and moringa.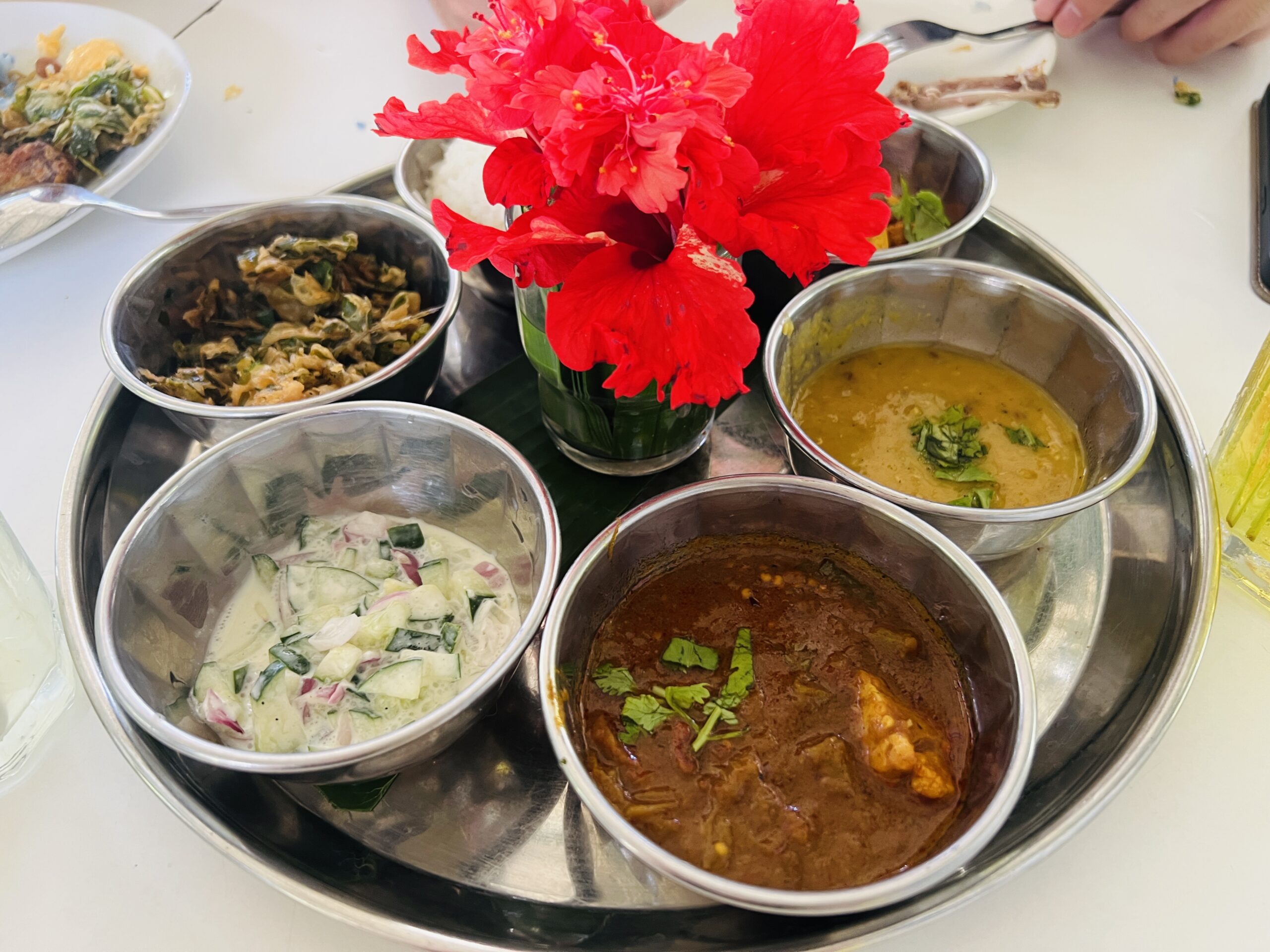 End your farm tour with a meal at the farm's cafe, Poison Ivy. Nasi Lemak Platter [1 person S$14, 2 person S$26], Warrior's Platter [1 person S$14, 2 person S$26] and Warrior's Vegetarian Thali [S$12] are all equally tasty.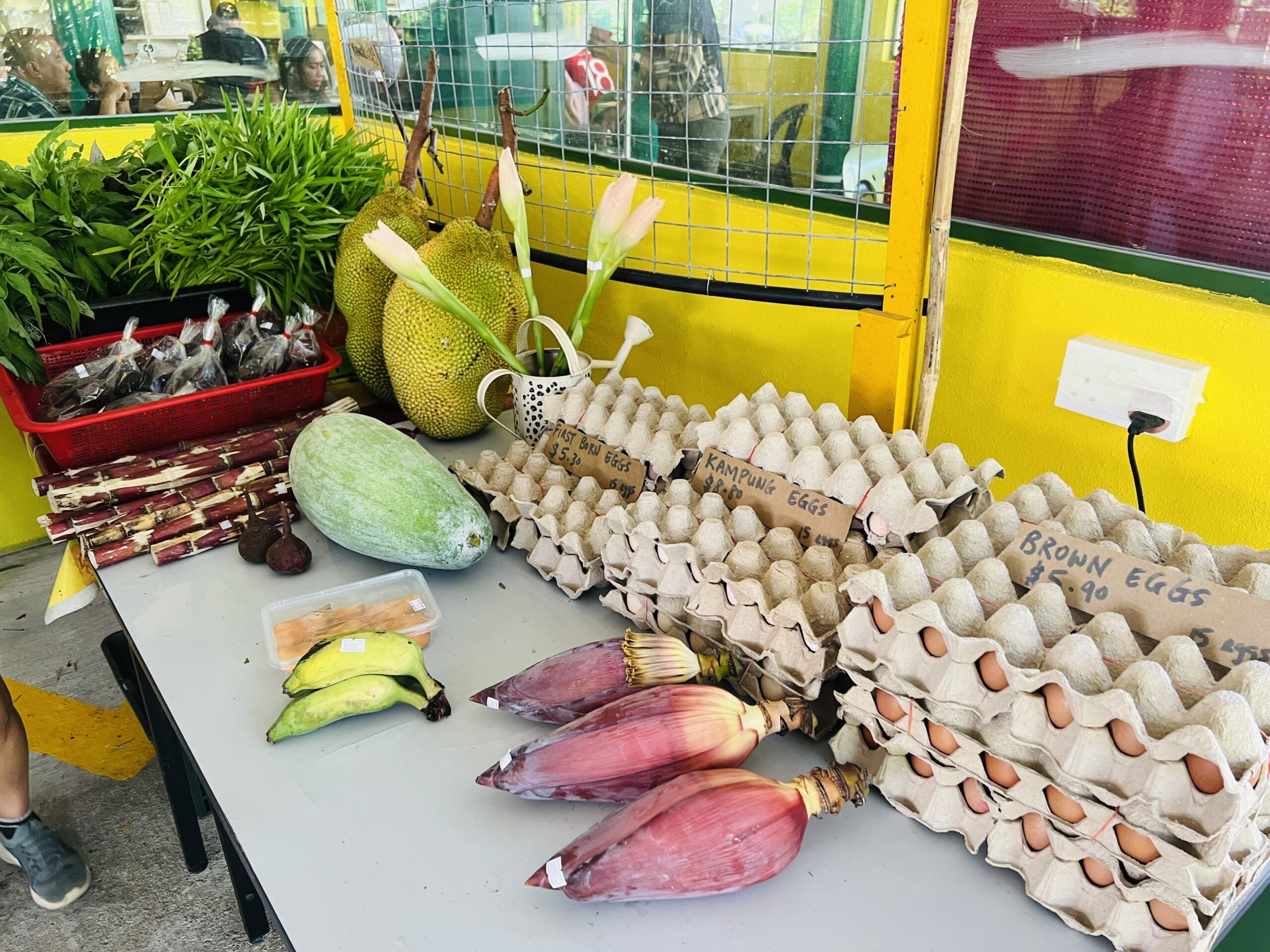 You can also buy freshly-picked fruits, vegetables and eggs at this table next to the entrance of the restaurant. I got a stalk of sugarcane and a box of fresh figs which I can't buy in supermarkets.
Conclusion
It's easy to tour the Singapore farms in Kranji with Kranji Farms Shuttle. At S$5 for a whole day, it's a great way to bring the kids and family out for a day of wholesome fun.