I used carpool service on my recent weekend getaway to Johor Bahru. I had no problem going in, the driver dropped me off at KSL Hot Spring Resort. But I had a problem when I was coming back. The carpool driver can only pick me up outside AEON Bukit Indiah but the places I wanted to visit were all around JB Sentral. I can take a taxi for RM26-30 but where is the fun in that? I found an article that details how to take the bus from JB Sentral to AEON Bukit Indah, I decided to give it a try.
JB Sentral Bus Terminal
I am supposed to take the bus from JB Sentral Bus Terminal but I have no idea where that is. It is my first time taking bus in Johor Bahru.
For those who also have no idea how to locate JB Sentral Bus Terminal: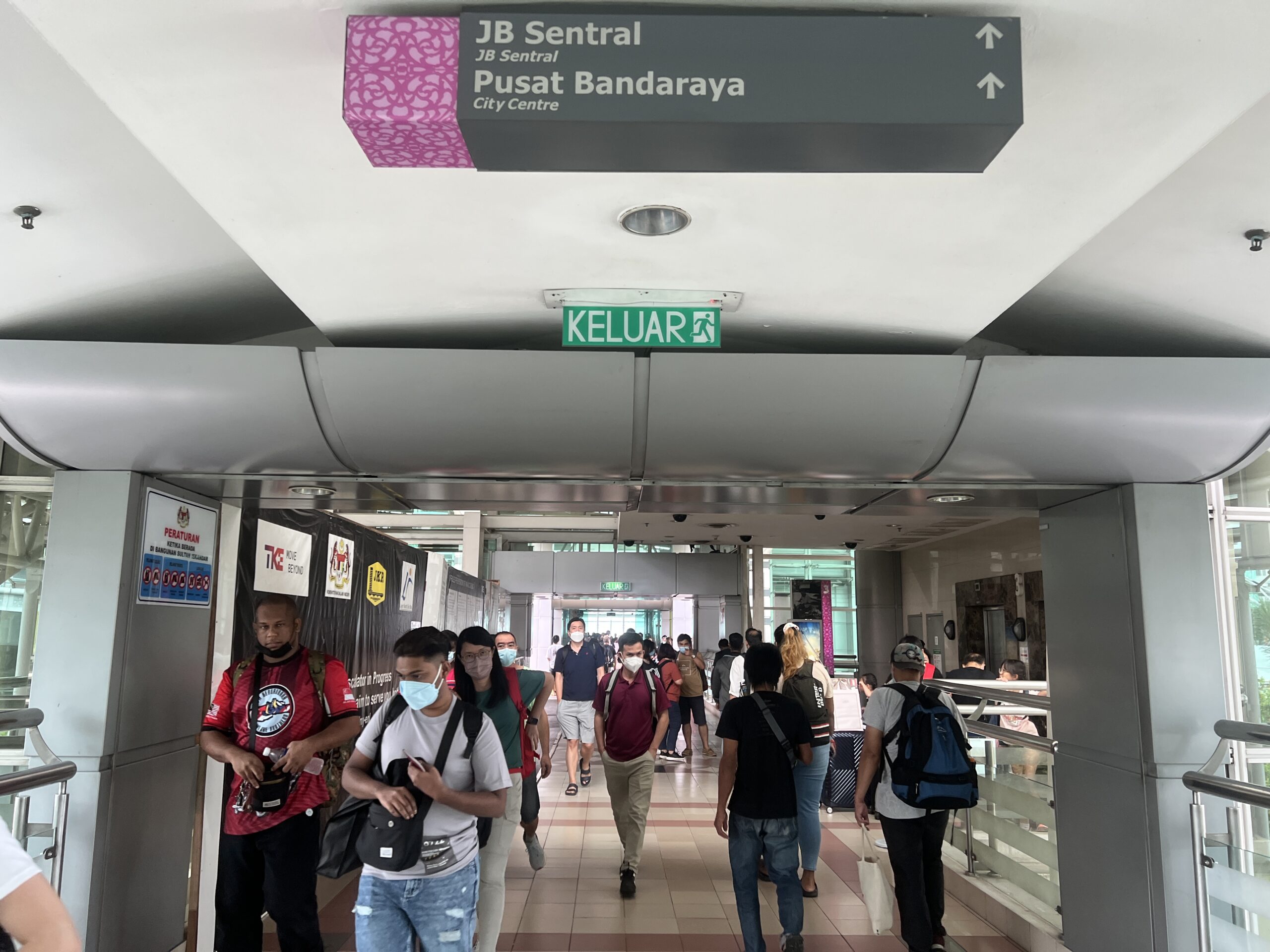 After exiting CIQ and on your way to JB Sentral, you should see two lifts to your right. Take the lift to level 1 and you will see a coffeeshop after exiting the lift. Walk all the way to the left and you will reach JB Sentral Bus Terminal.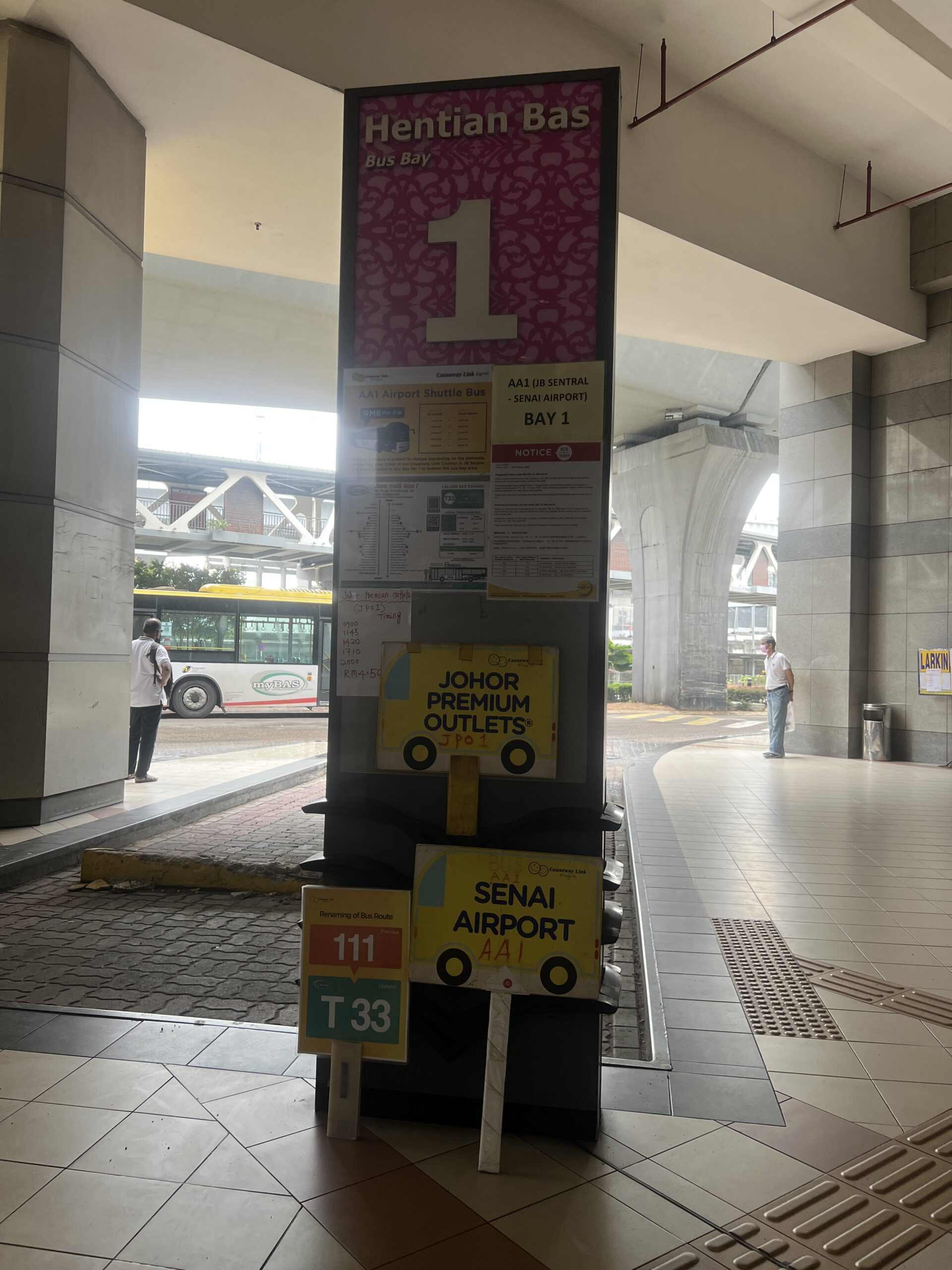 I am supposed to take Maju Bus 221 but I couldn't find that bus. A bus terminal operator in yellow uniform told me that the bus to take is T33 at Bay 1. Bay 1 is also happens to be the place to take AA1 Airport Shuttle Bus to Senai Airport.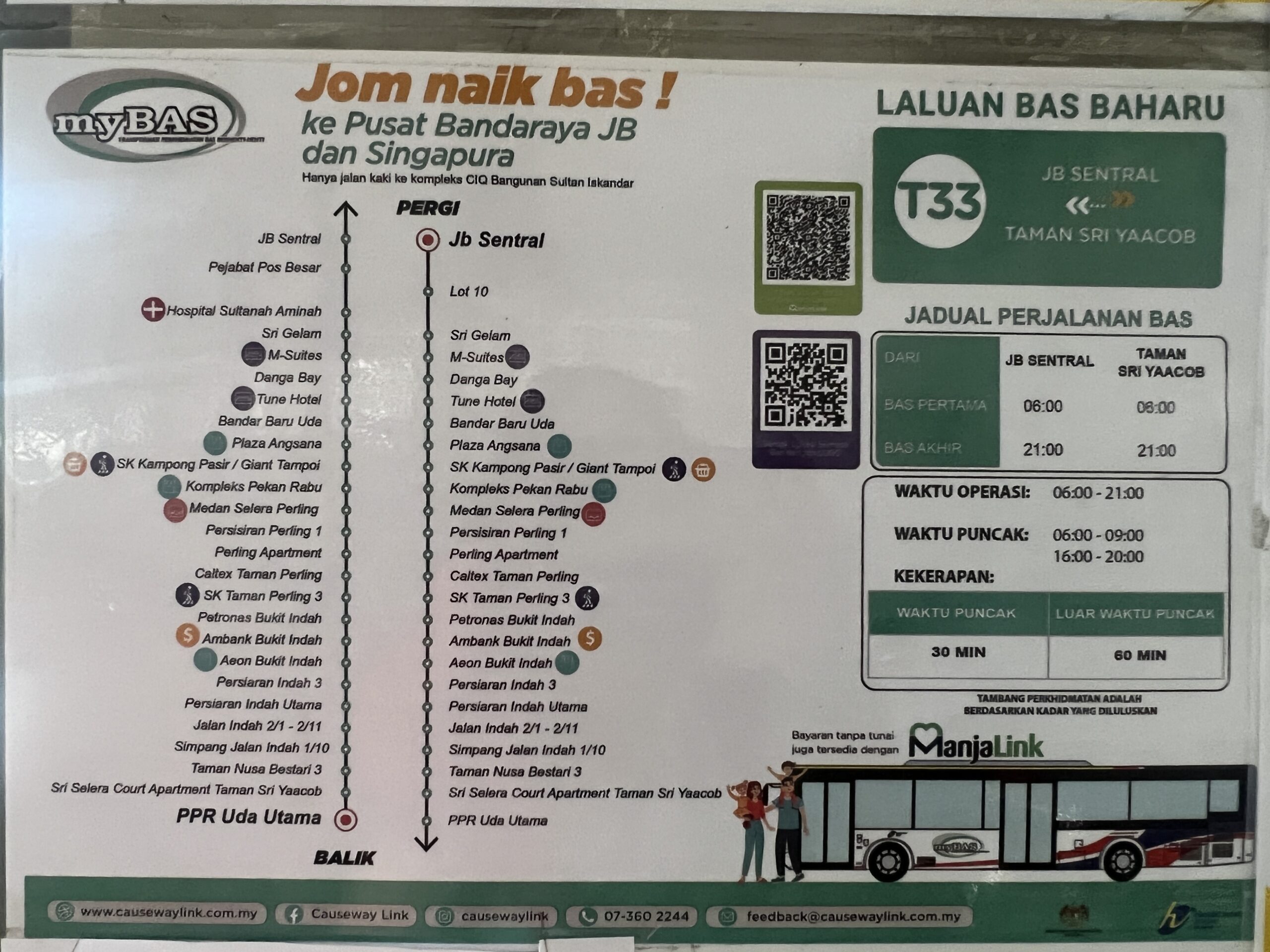 This is the bus route of bus T33. This bus is perfect for tourists like myself as it stops at many shopping malls and attractions such as Danga Bay, Perling Angsana and AEON Bukit Indah.
There is no fixed timing for the buses. The same bus terminal operator who gave me directions told me the timing of the next bus.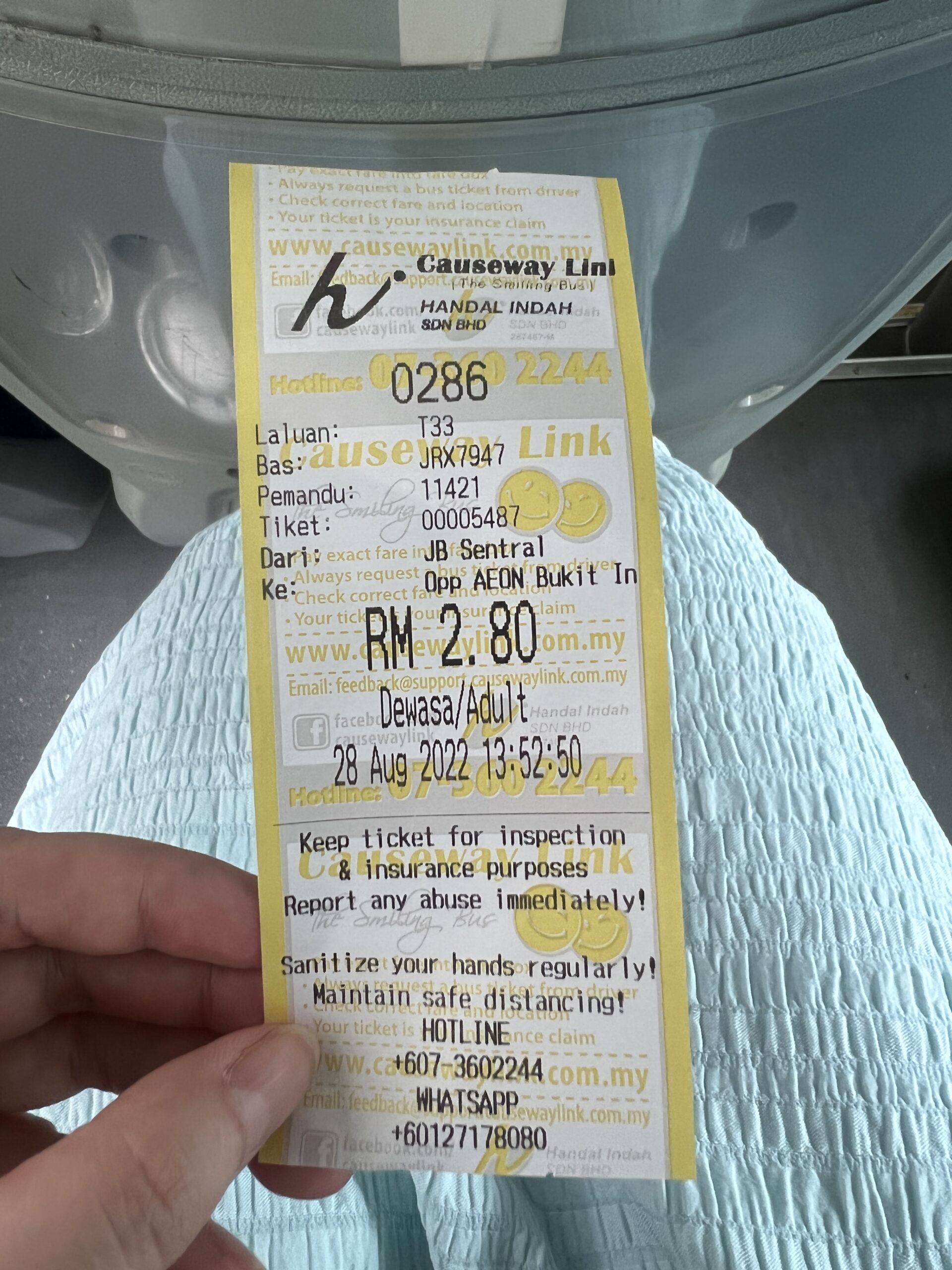 It costs RM$2.80 per person so please make sure you have exact change. The driver will issue you a ticket like this upon payment.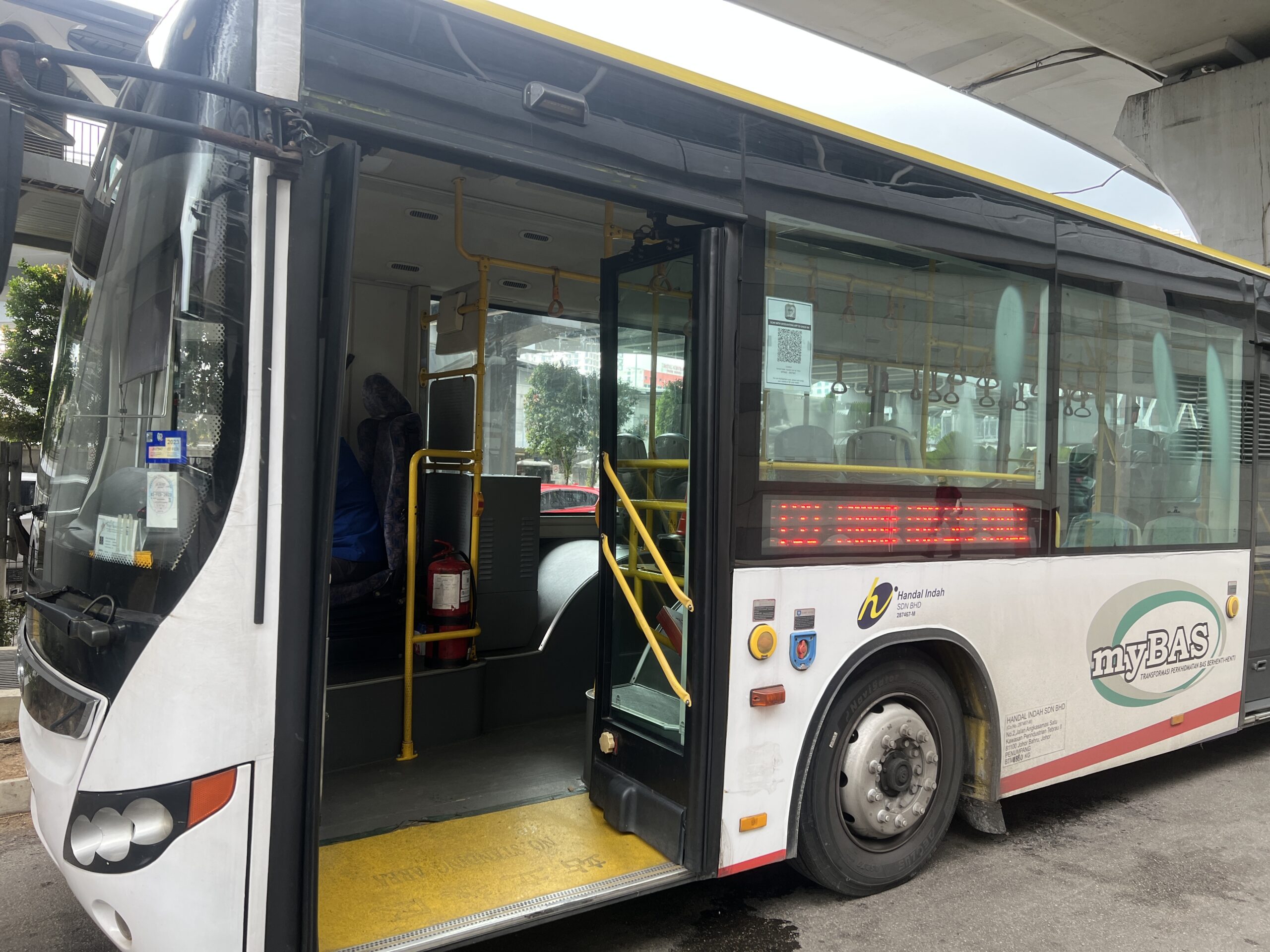 The journey takes roughly an hour in normal traffic conditions. The bus is air-conditioned, it can get a little chilly on rainy days.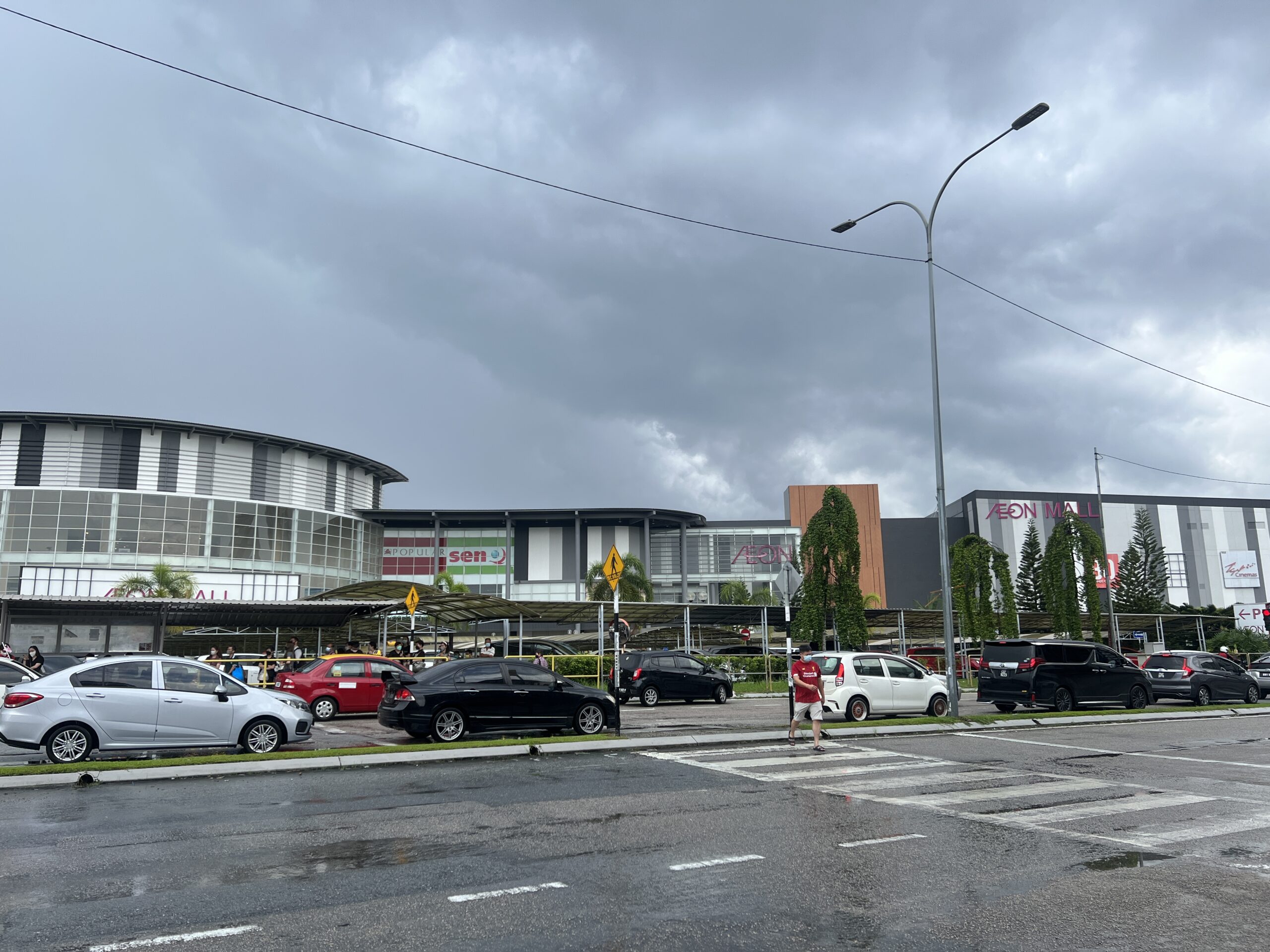 Keep a lookout for AEON Bukit Indah. It is a huge shopping mall so you should be able to spot it easily. If you see something like this, get ready to press the stop-bus bell.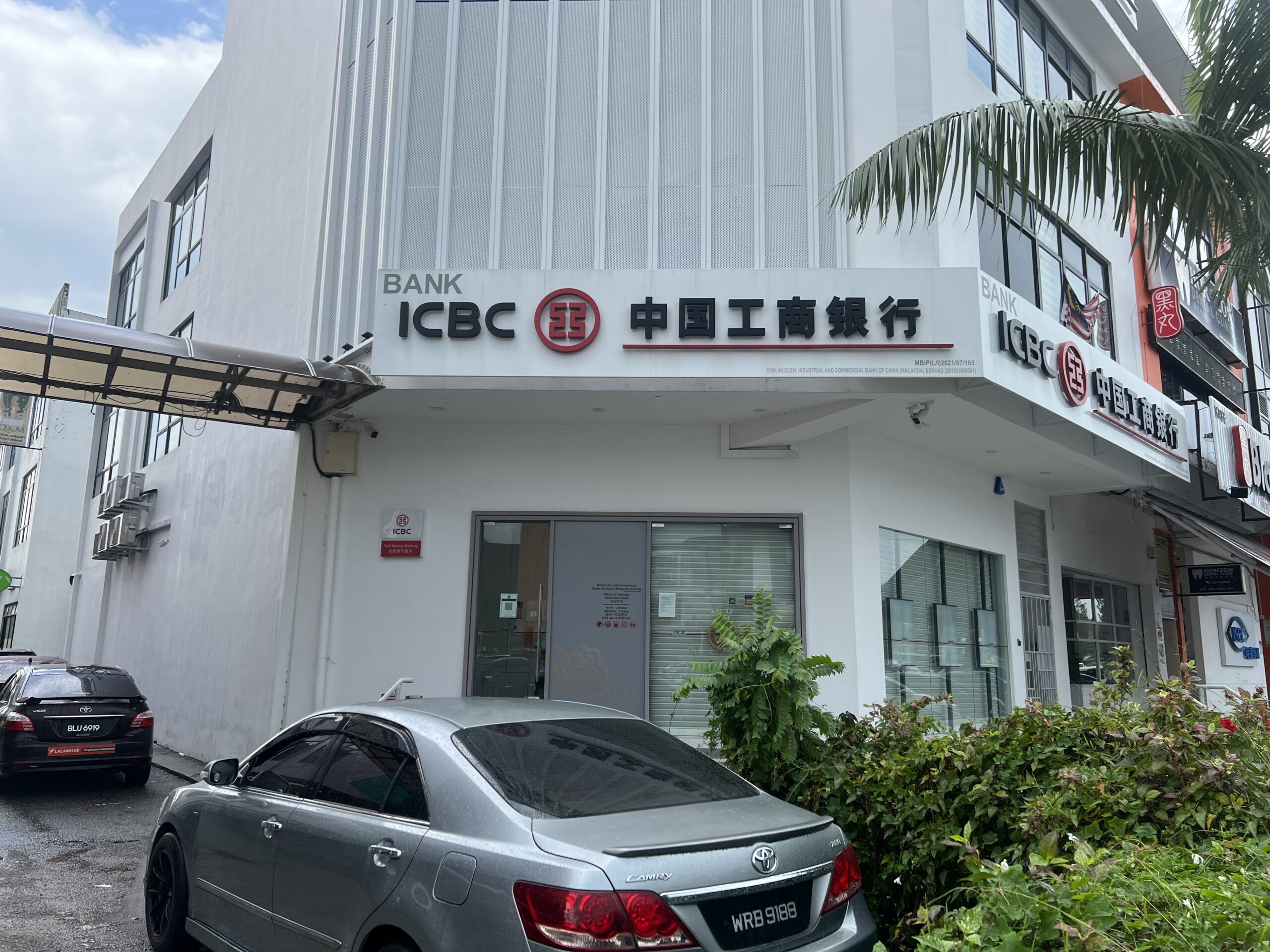 There is no formal bus stop to alight at. The bus driver will drop you somewhere outside ICBC Bank. It is just opposite the shopping mall. You just have to cross the road and walk through the covered walkway through the carpark to reach the mall.
Conclusion
Next time you want to travel from one part of Johor Bahru to another, opt to take a bus. Taking the bus from JB Sentral to AEON Bukit Indah is an adventure in itself.
It is not as difficult or scary as I thought it will be. There are lots to see, scenery that you will miss when taking a taxi. It's a lot cheaper and more environmentally-friendly too.