It has been quite a while since I last had Hiap Joo Bakery & Biscuit Factory 協裕麵包西菓廠's banana cake and I have been craving for it. There's nothing fancy about their banana cake, but the soft and moist texture is simply the best.
This legendary shop was established in 1919 which means it has been around for more than 100 years! The bakery still uses wood-fired oven to bake their cakes and breads.
This time, I decided to make a trip to Hiap Joo Bakery & Biscuit Factory myself and see the legendary shop for myself.
Location
It is located at a corner along Jalan Tan Hiok Nee.
It is easy to reach on foot. After exiting City Square, cross the road and walk all the way to the left. Turn right at Jalan Ungku Puan and walk down Jalan Tuas. When you see Restoran Hua Mui JB, walk one more street and you should see the shop around the corner.
The Shop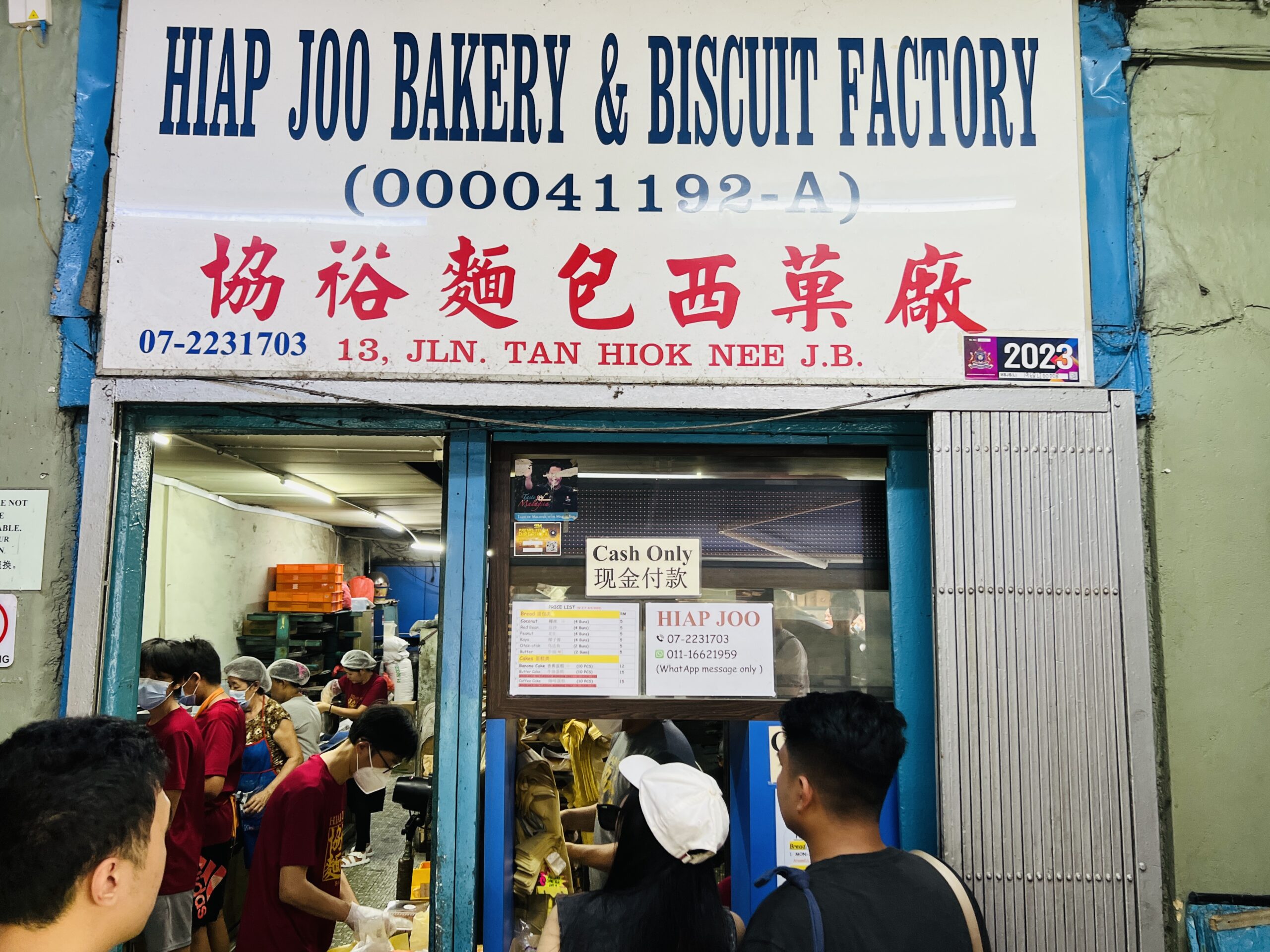 It's an old shophouse with a signboard above the door that reads Hiap Joo Bakery & Biscuit Factory in English and 協裕麵包西菓廠 in Chinese.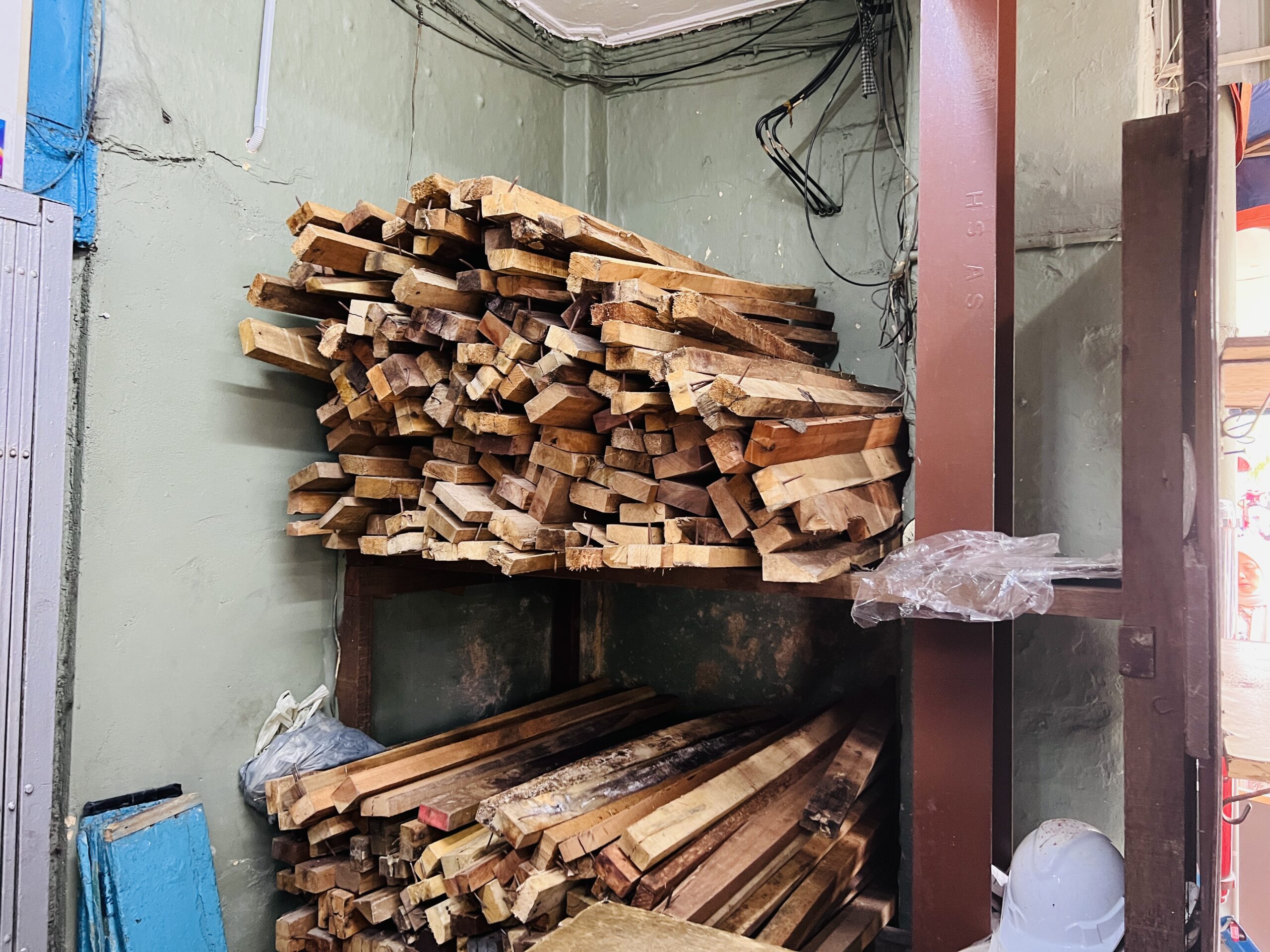 On both sides of the shop are shelves with chopped wood for the wood-fired oven.
Customers make their order from the small window on the right and the products are packed immediately. This shop accepts only cash, so do bring enough for your purchase.
What to Buy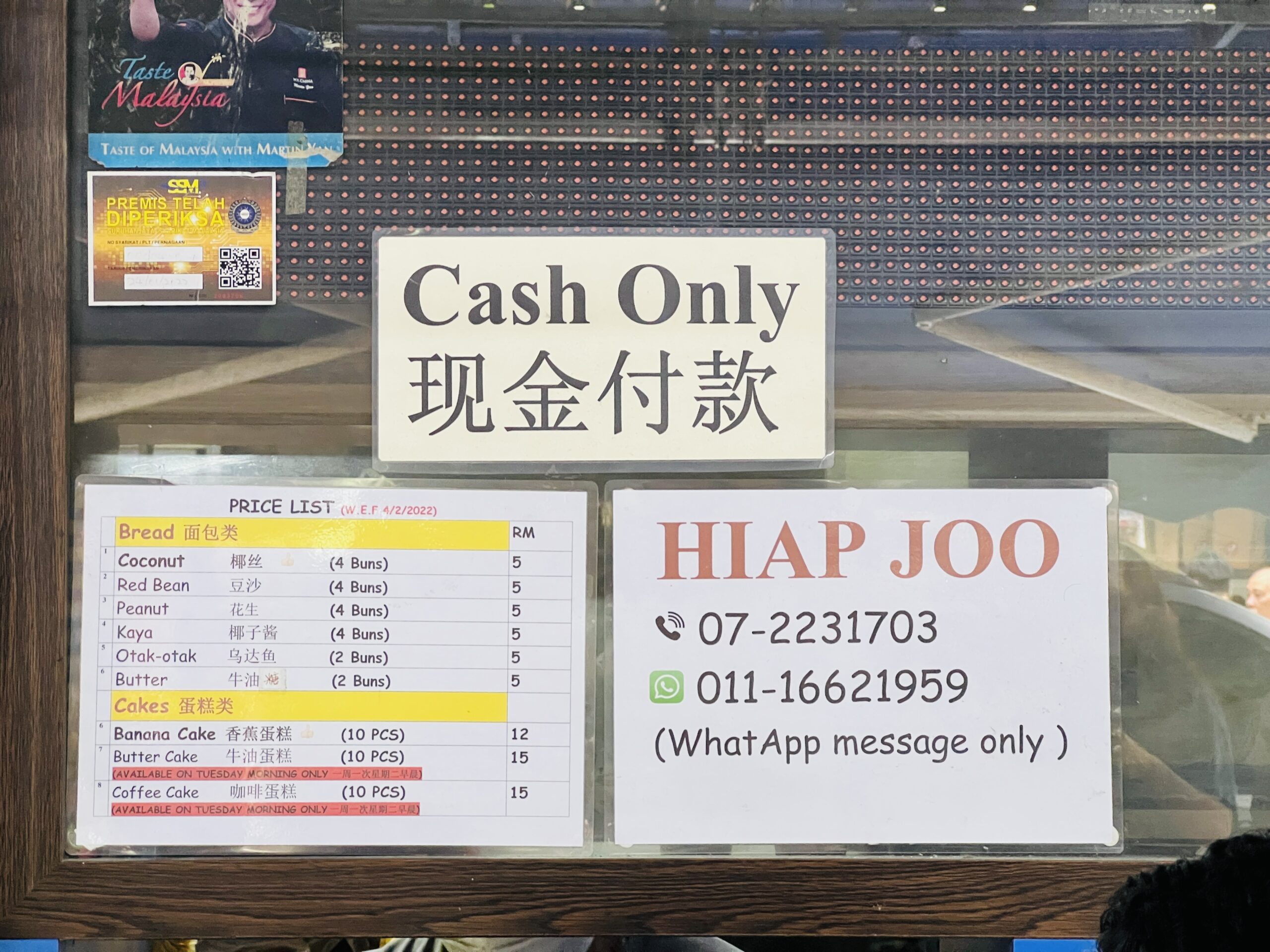 Hiap Joo Bakery & Biscuit Factory only sells breads and cakes. Please refer to the price list above.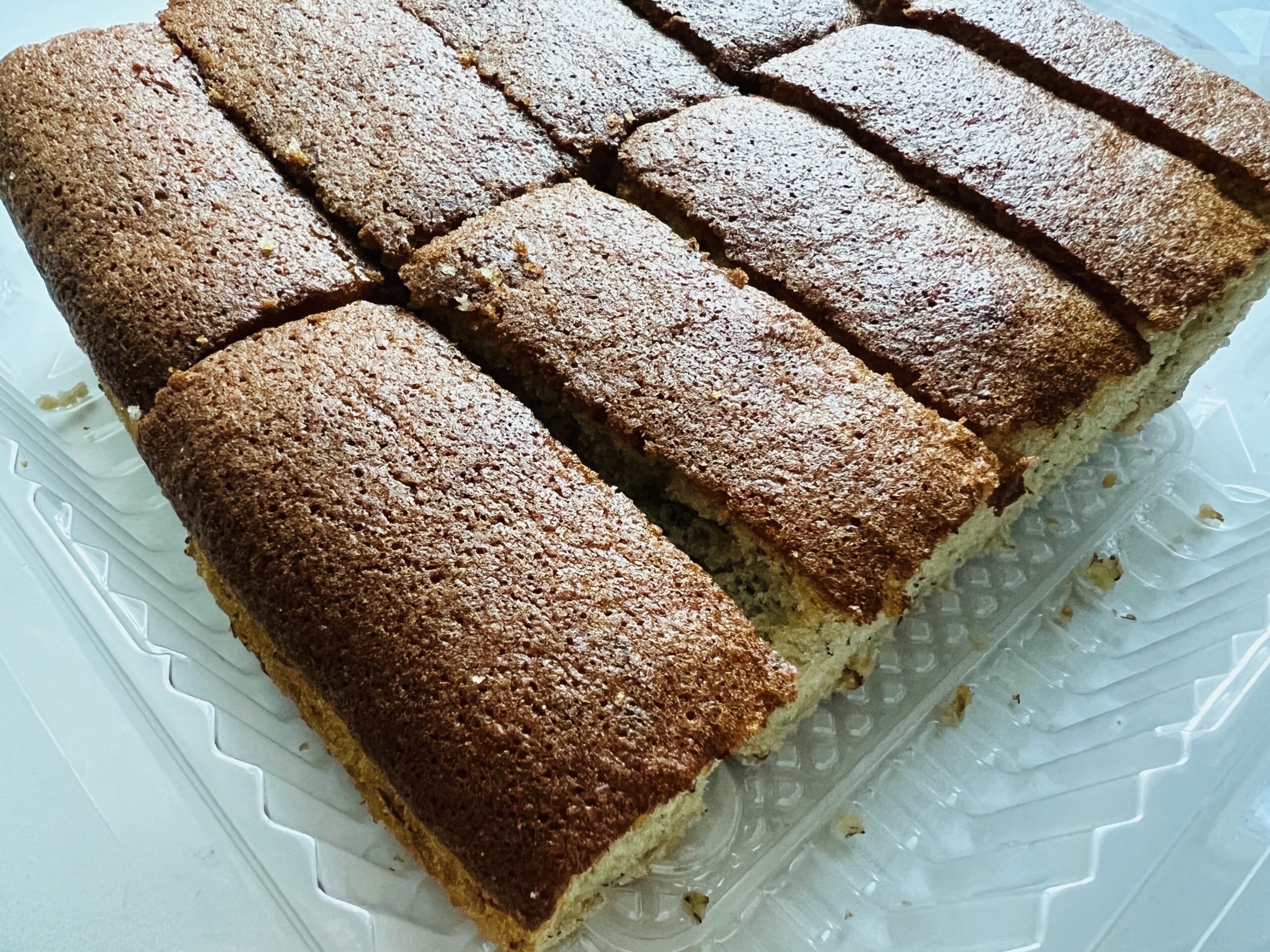 You definitely have to buy their famous Banana Cake [RM12 for 1 box – 10 pieces]. Each customer can only buy 2 boxes of the banana cake.
It's amazing how soft, moist and fluffy each piece of the banana cake is. The closest I could find was the banana cake at Rocky Masters (Bugis).
Butter Cake and Coffee Cake [RM15 for 1 box – 10 pieces] is only available on Tuesday mornings. I never got the chance to try their Butter Cake and Coffee Cake as I can only come to Johor Bahru during the weekends.
There are also breads with different fillings:
Coconut [RM5 for 4 buns]
Red Bean [RM5 for 4 buns]
Peanut [RM5 for 4 buns]
Kaya [RM5 for 4 buns]
Otah-Otah [RM5 for 2 buns]
Butter [RM5 for 2 buns]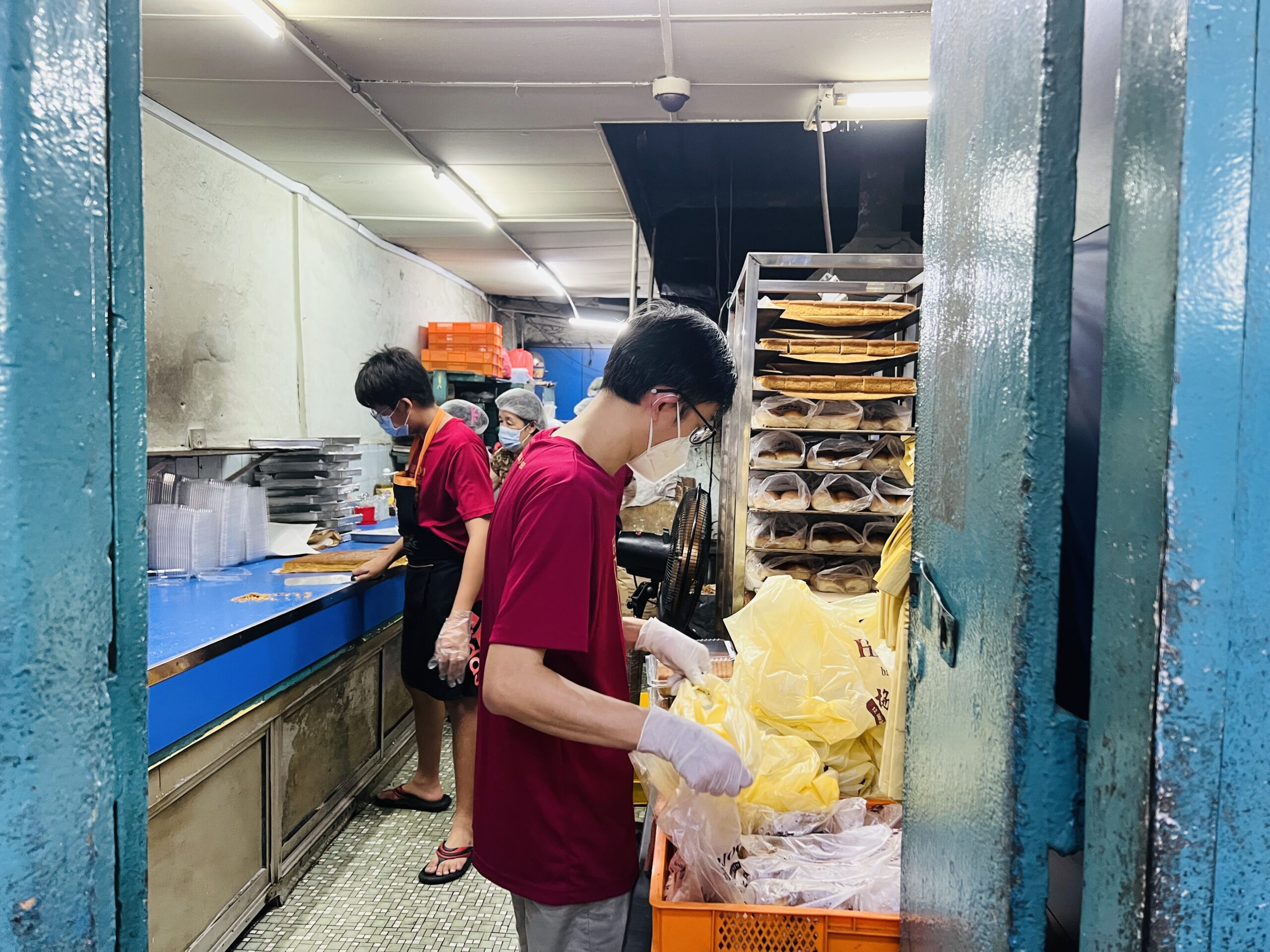 Hiap Joo Bakery & Biscuit Factory
Address: 13 Jalan Tan Hiok Nee, Bandar Johor Bahru, 80000 Johor Bahru, Johor, Malaysia
Telephone: +60 72231703
Opening Hours: Monday – Saturday 7.30am – 4.30pm