I am sure everyone have seen the stately-looking Central Fire Station building on Hill Street.

Not only is the Central Fire Station the oldest existing fire station in Singapore, it also houses the Civil Defense Heritage Gallery. 
The Civil Defense Heritage Gallery is free for all to enter but due to the current COVID-19 pandemic, admission is by appointment only. You can a request for a visit here.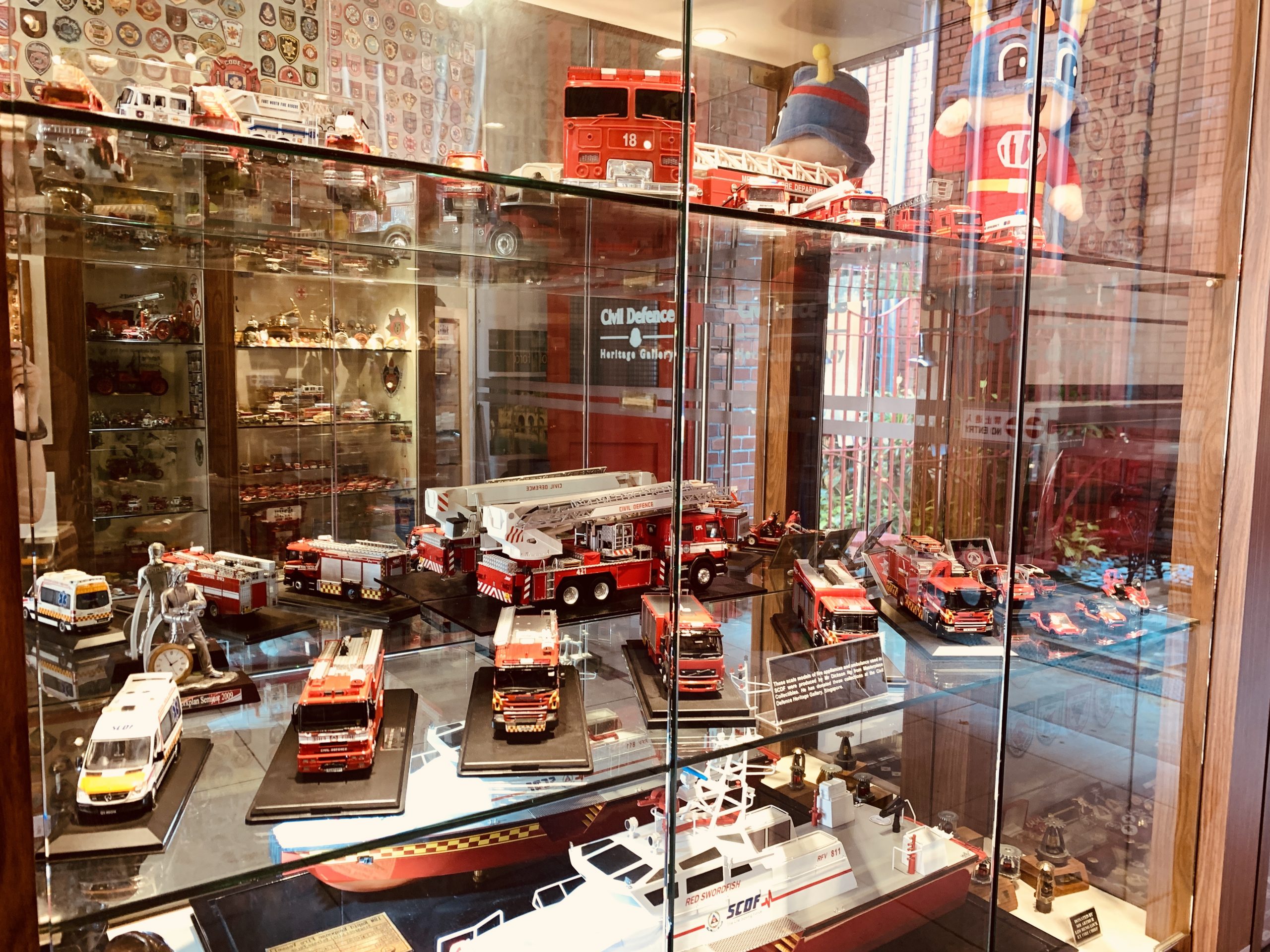 There are many glass cases displaying firetruck models and badges in the reception area.

The Civil Defense Heritage Gallery consists of two levels, the first level showcases models of fire trucks used in the past. The second floor shows how present-day Singapore Civil Defense Force uses advanced technologies and equipments "to protect and save lives and save property". 
Singapore was using horse-drawn steam fire engine in 1884 but there were many inefficiencies. The Singapore Fire Brigade purchased the Merryweather Steam Fire Engine in 1906. It was in service until 1927 when petrol-driven engines were introduced.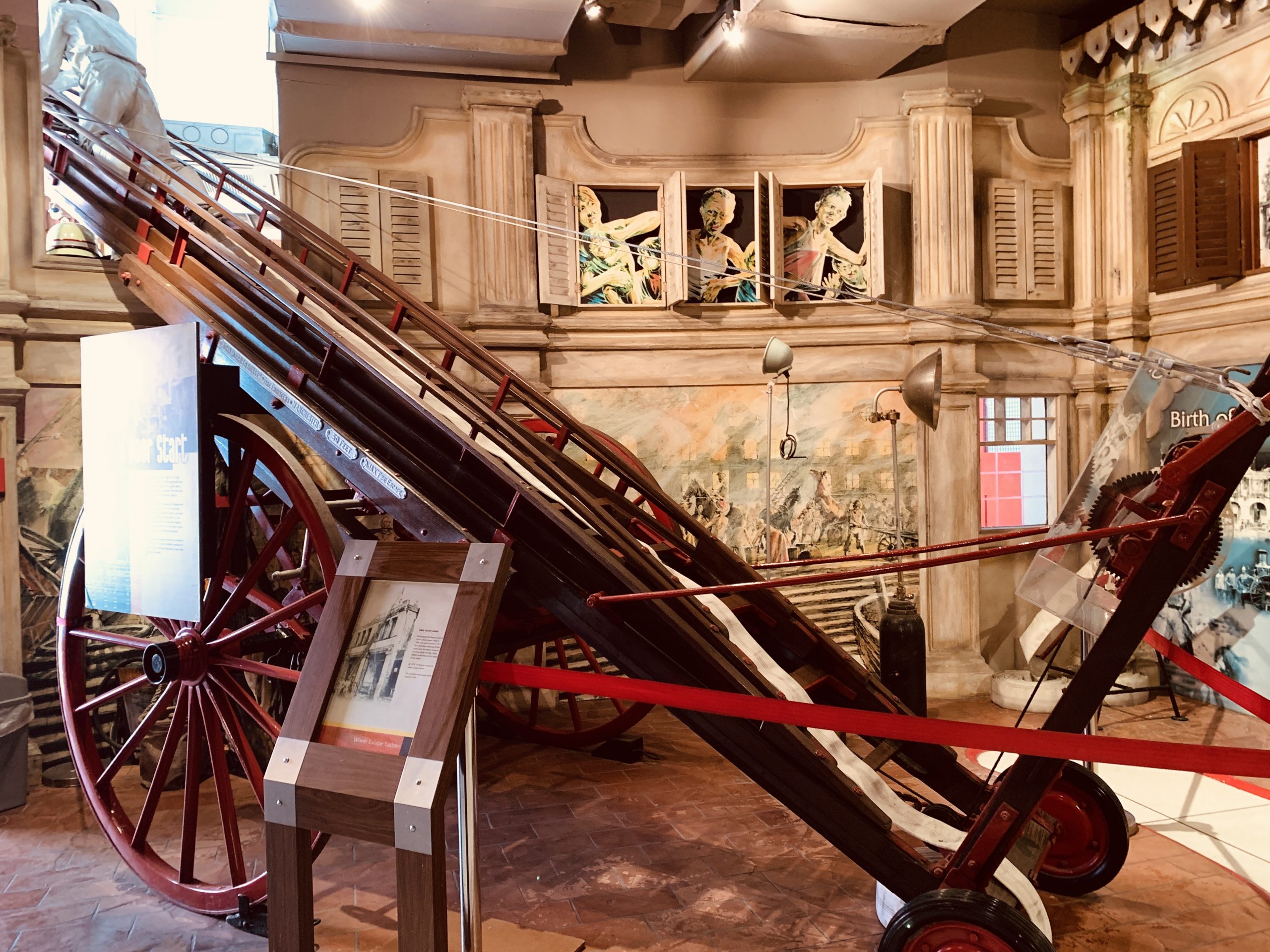 The Singapore Fire Brigade acquired its first fire escape ladder in 1908. The 50-feet ladder could reach the highest windows on a two-storey building. It was used together with Merryweather Steam Fire Engine and Dennis Fire Tender.

Singapore Fire Brigade acquired Dennis Fire Tender during the 1930s and it was deployed to put out the famous Bukit Ho Swee fire. Fitted with a 16-meter escape ladder and a 450/500-gallon Dennis turbine, Dennis Fire Tender was in service until the 1970s.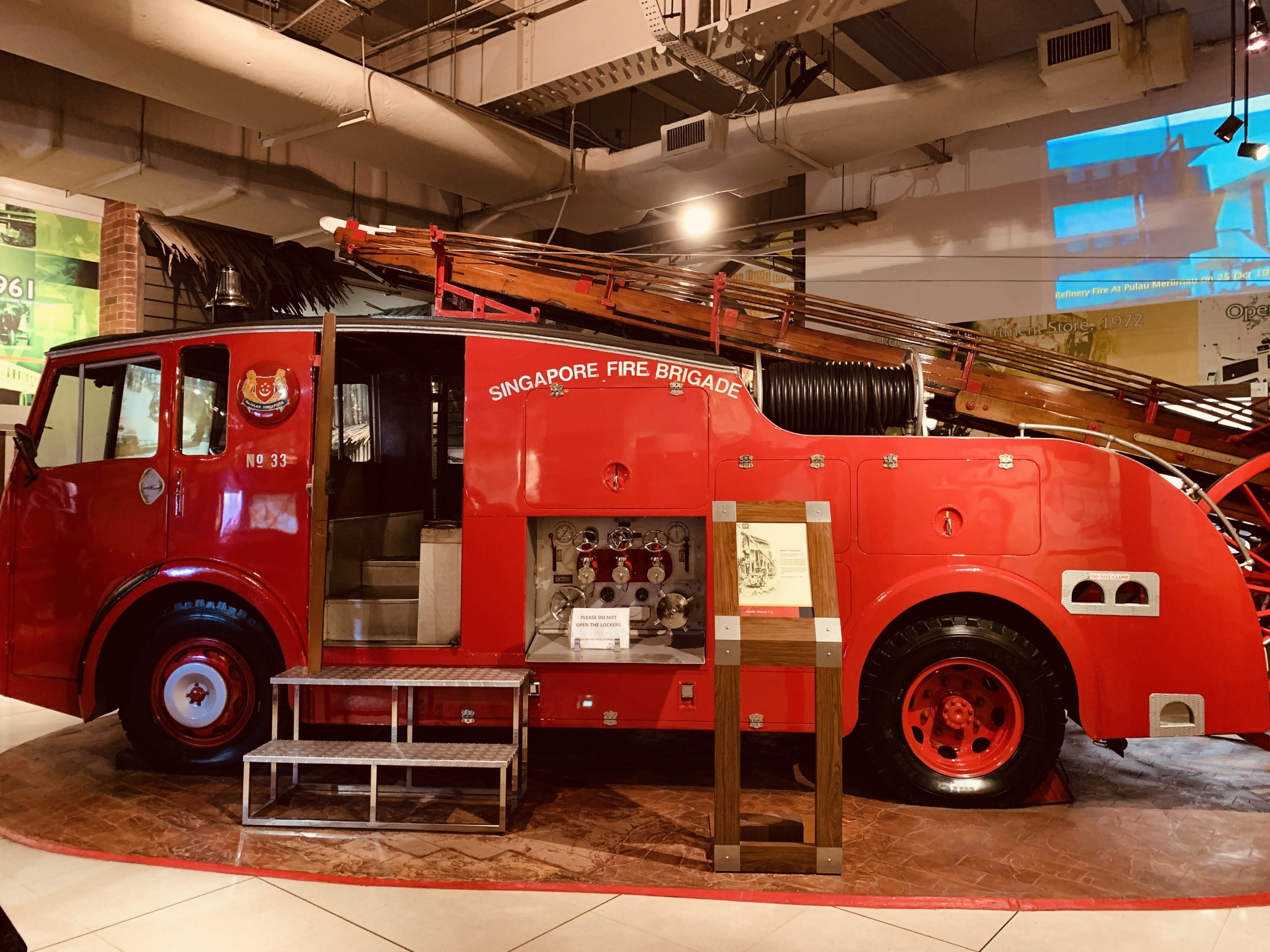 The Dennis F12 fire truck was in service in the Singapore Fire Brigade in 1951-1979. It was fitted with a 39.2HP engine, 1000 gpm (4546 litters per minute) two-stage centrifugal pump and a 50-feet (15.2 meter) Ajax wheeled escape ladder.
It's such a pity that the Pump Ladder fire engine Singapore Civil Defense Force is currently using is not on display. It carries 2400 liters of water and 1200 liters of foam, along with other rescue and firefighting equipment. Not only can the Pump Ladder fire engine fight fire, it is also equipped to set up temporary decontamination facilities for chemical incidents.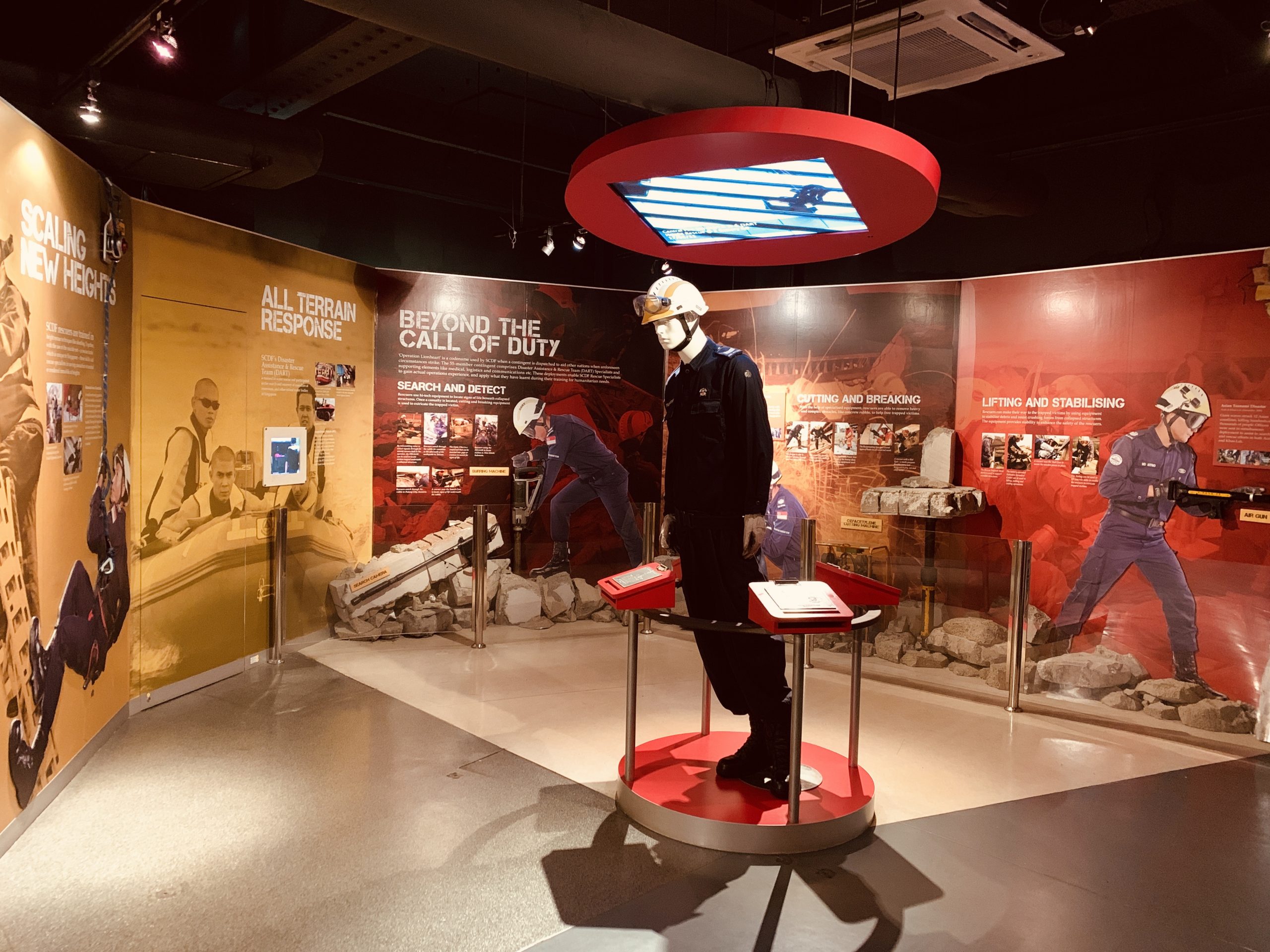 The second level shows the equipment and technologies modern -day Singapore Civil Defense Force uses.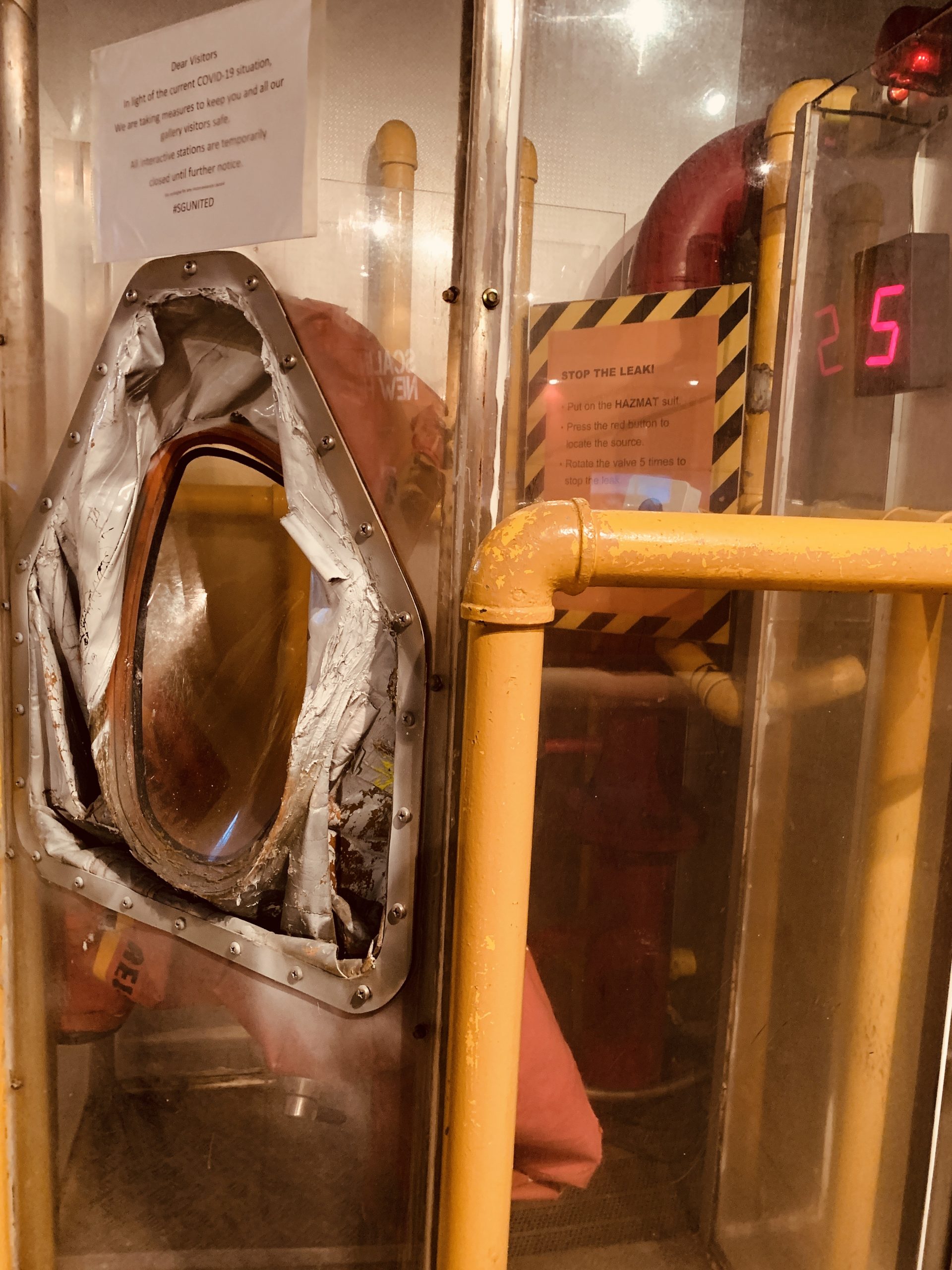 There are a few interactive stations such as Fire Fight Zone and Stop The Leak where visitors can have some hands-on experience. However, due to the COVID-19 pandemic, all interactive stations are temporarily closed until further notice.

You can see historic firetrucks and equipment in the Civil Defense Heritage Gallery and learn about Singapore's firefighting history.

Civil Defense Heritage Gallery
Address: 62 Hill Street, Singapore 179367
Telephone: +65 63322996
Opening Hours: Closed on Monday, Tuesday – Sunday 10am – 4pm
Admission: Free (visitation by appointment only, please make a request here). 
"