Famous for its cool climate, Cameron Highlands is one of the most popular hill resort in Malaysia. Even though Cameron Highlands occupies only 712 square kilometers, there are 21 points of interests to explore. This Cameron Highlands 2 Days Itinerary gives you a taste of everything Cameron Highlands has to offer.
Where to stay in Cameron Highlands
If you are a budget traveller or backpacker, I strongly encourage you to stay in Tanah Rata. There are plenty of hostels and motels that are cheap and good. The main bus terminal in Cameron Highlands is located in Tanah Rata which makes getting in and out easy. There are lots of shops and restaurants along the main street.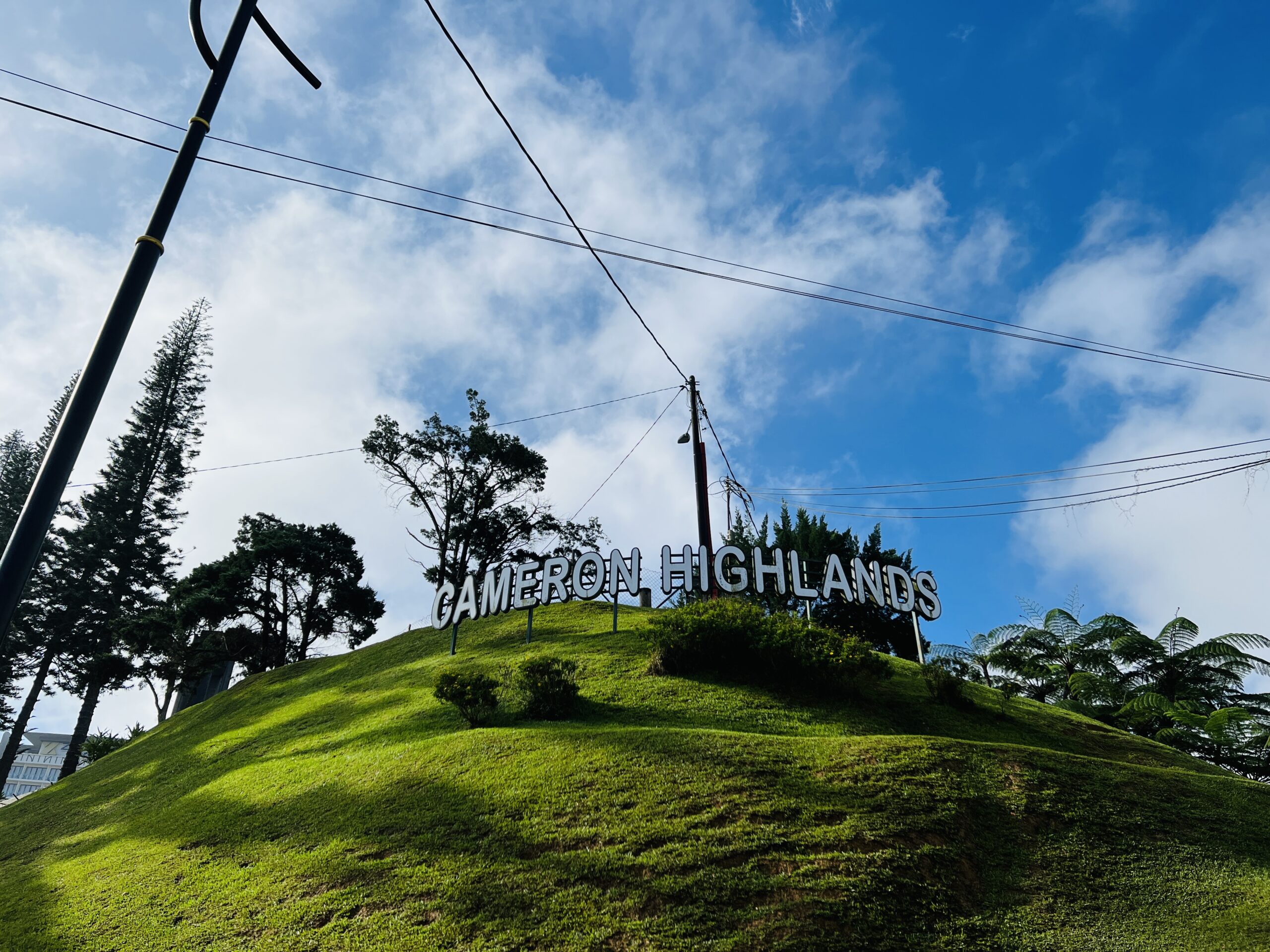 If you are looking to visit various tourist attractions, Brinchang will be a better option as most of the tourist attractions are near Brinchang. I recommend Copthorne Hotel Cameron Highlands and Nova Highlands Hotel for their strategic locations.
Day One
7am: Breakfast at Yong Teng Cafe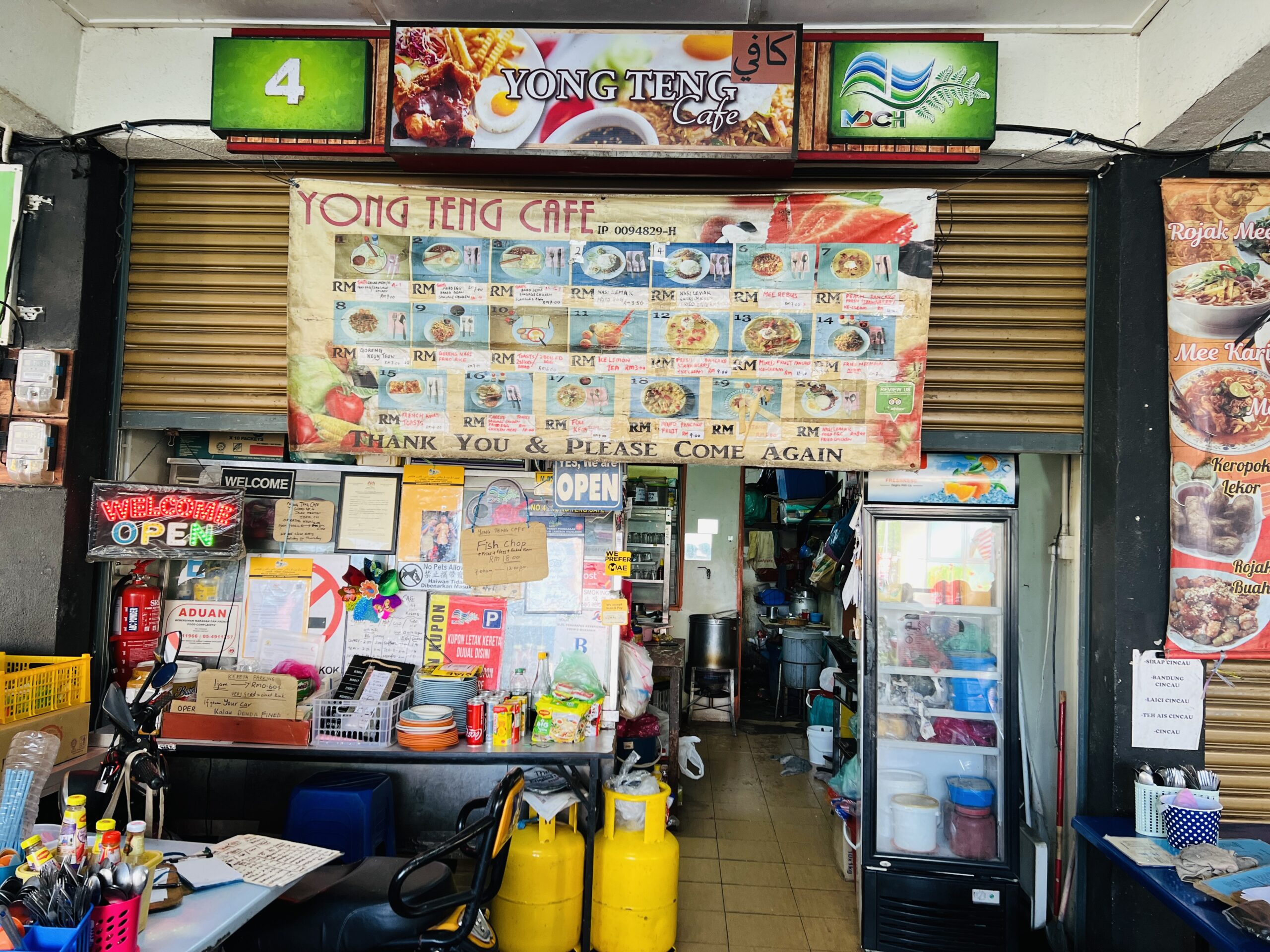 This small eatery in Tanah Rata opens 7am – 4pm, serving only breakfast and lunch. It is owned by an elderly deaf-mute couple, please be patient with them. You can get toasts, pancakes, local favorites such as nasi lemak, burgers, hotdogs and oatmeal porridge.
8am: Mossy Forest Tour
Mossy Forest (Gunung Brinchang) is one of the most popular attraction in Cameron Highlands with views that look like it came straight out of Lord of the Rings or Avatar. Vistors are no longer allowed to drive up to the Mossy Forest on their own. Visitors must engage the service of selected tour operators that are based in Cameron Highlands and registered with the Tourism, Arts and Culture Ministry (Motac). I recommend joining a Cameron Highlands and Mossy Forest Half Day Tour [S$19.25]. Besides hiking through Mossy Forest, the tour also bring you to BOH Tea Centre and Strawberry farm. (Entrance fee to Mossy Forest and Strawberry Farm not included in tour price.)
2pm: Lunch at BOH Tea Center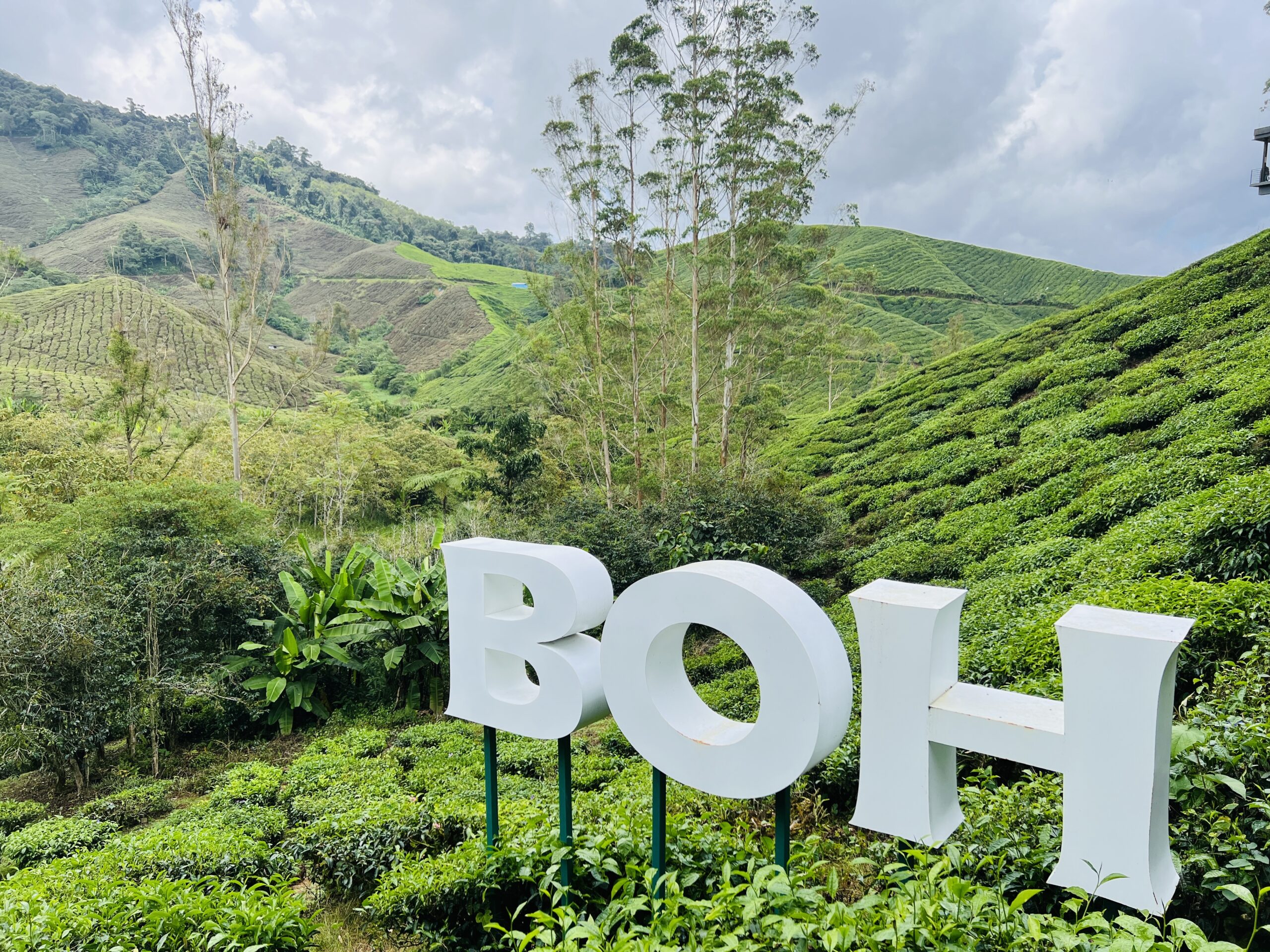 Cameron Highlands' cool climate makes it the perfect place for growing tea leaves. BOH is one of the oldest and biggest tea manufacturers in Cameron Highlands, they have been around since 1929. There are two cafes in BOH Tea Centre, J.A.'s Balcony and Tristan's Terrace.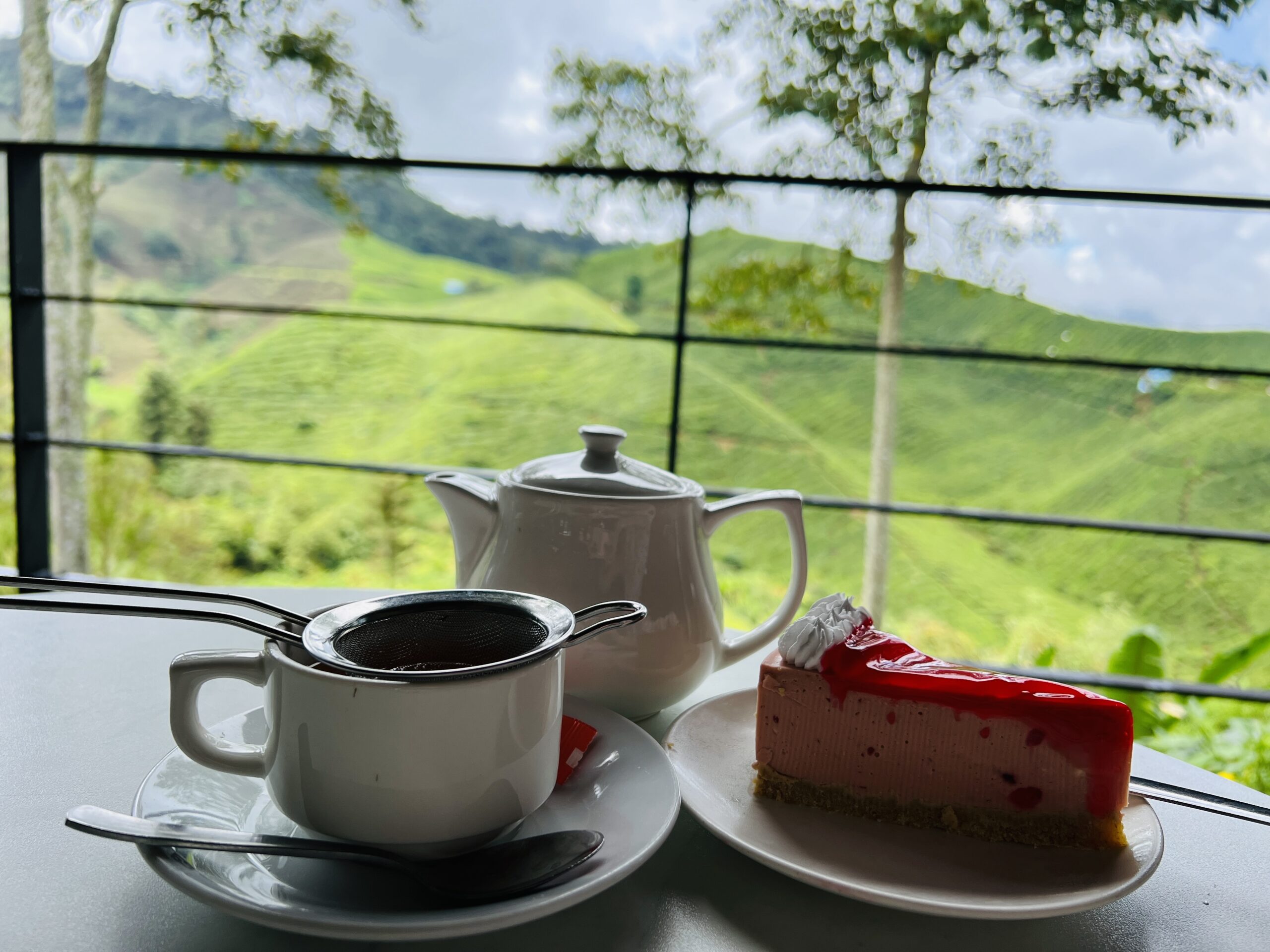 Besides serving their homegrown tea, the cafes also offers light meals such as nasi lemak, bee hoon soto and mushroom soup. If you are here for afternoon tea, do try the cakes. I had a piece of their Strawberry Shortcake made using strawberries from nearby strawberry farm and it was amazing!
There is a viewing platform that extends outwards where you can take pictures of the rolling tea hills. There are also small pathways within the hills which are perfect for phototaking.
4pm: Lavender Garden
If you don't have the time to visit the lavender fields in Provence, Lavender Garden in Cameron Highlands can be a good substitute. With some decent photography skills and angling, you can capture some good shots with lavender field feel.
The lavender ice-cream is very popular, but it's pretty pricey at RM$8 for such a small cone.
There is also a purple-colored castle and various colorful blooms. The gift shop sells many products made from lavender and other flowers.
5pm: Rose Valley
A short walk from Lavender Garden is Rose Valley, which is not as popular but definitely worth a visit.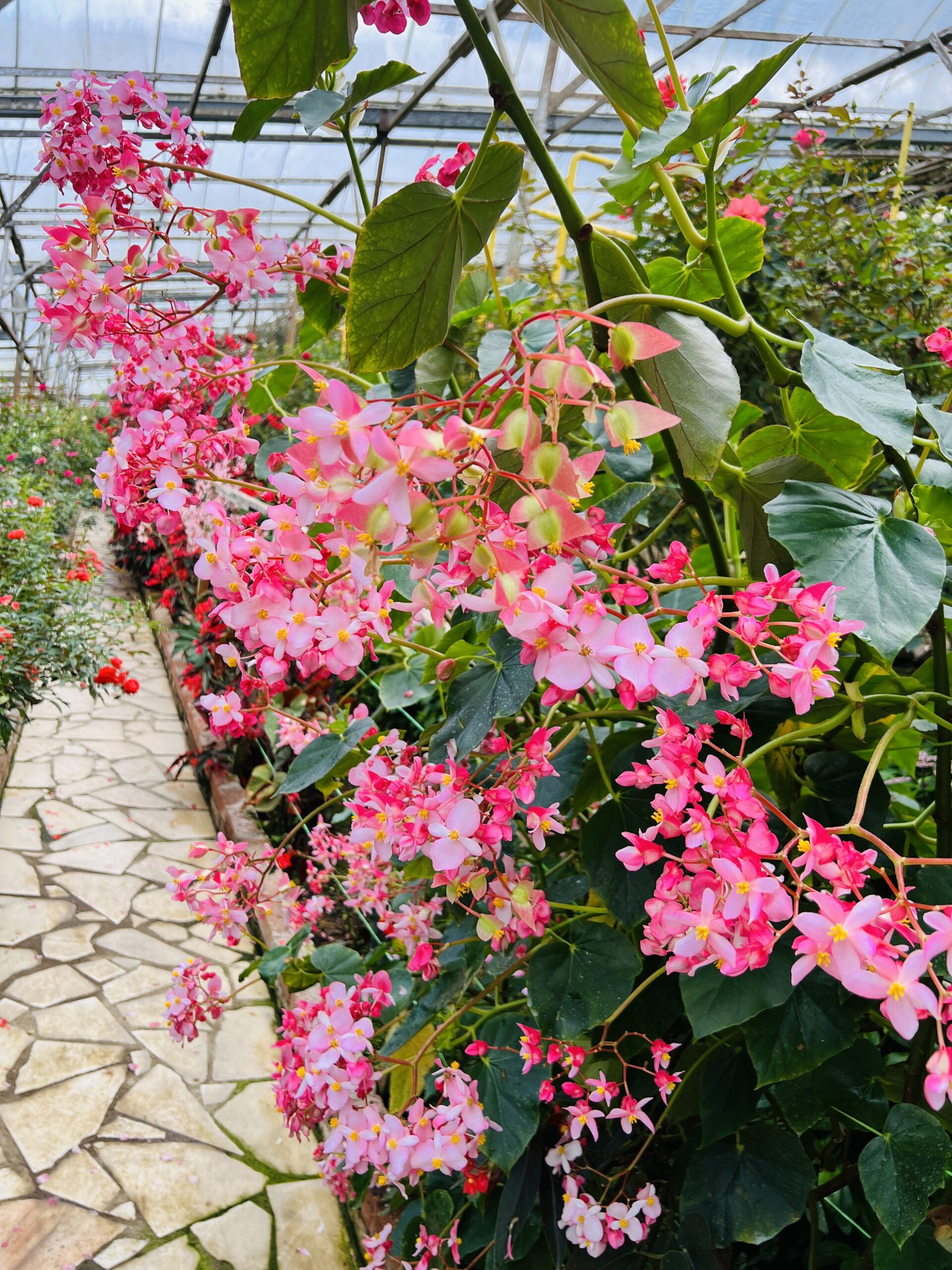 RM$5 per entry is pretty reasonable, there are hundreds of species of roses in this garden. The garden is well-maintained with shade and a small stream that keeps the place cool.
6pm: Time Tunnel Museum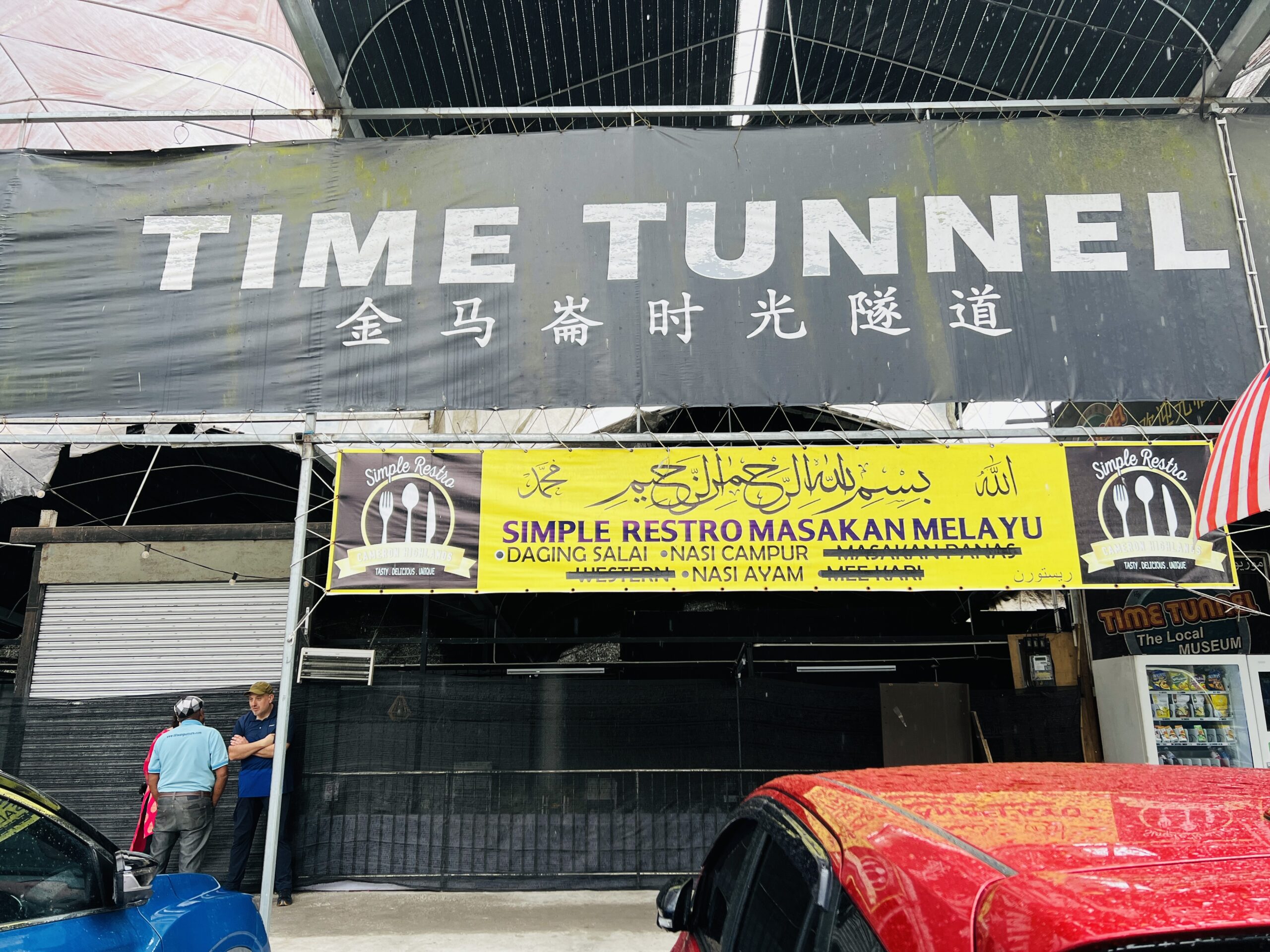 At just RM$8 for adults and RM$6 for children, Time Tunnel Museum is a great place to learn more about Cameron Highland's history. Established in January 2007, this museum has more than 4000 collectibles and memorabilia. The exhibits are displayed with replicas of how things were in the past.
7pm: Golden Hills Weekend Night Market
Golden Hill Night Market is open every Friday and Saturday. You can find stalls selling all the local produce such as strawberries, (not so fresh) vegetables, honey and strawberries.
There are many stalls selling cooked foods such as potato balls, steamed corn, steamed sweet potatoes and mushroom fritters which make for a good dinner.
If you must have dinner at a restaurant, Restoran May Flower  and Restoran Ferm Nyonya are good choices.
Day Two
8am: Kea Farm Market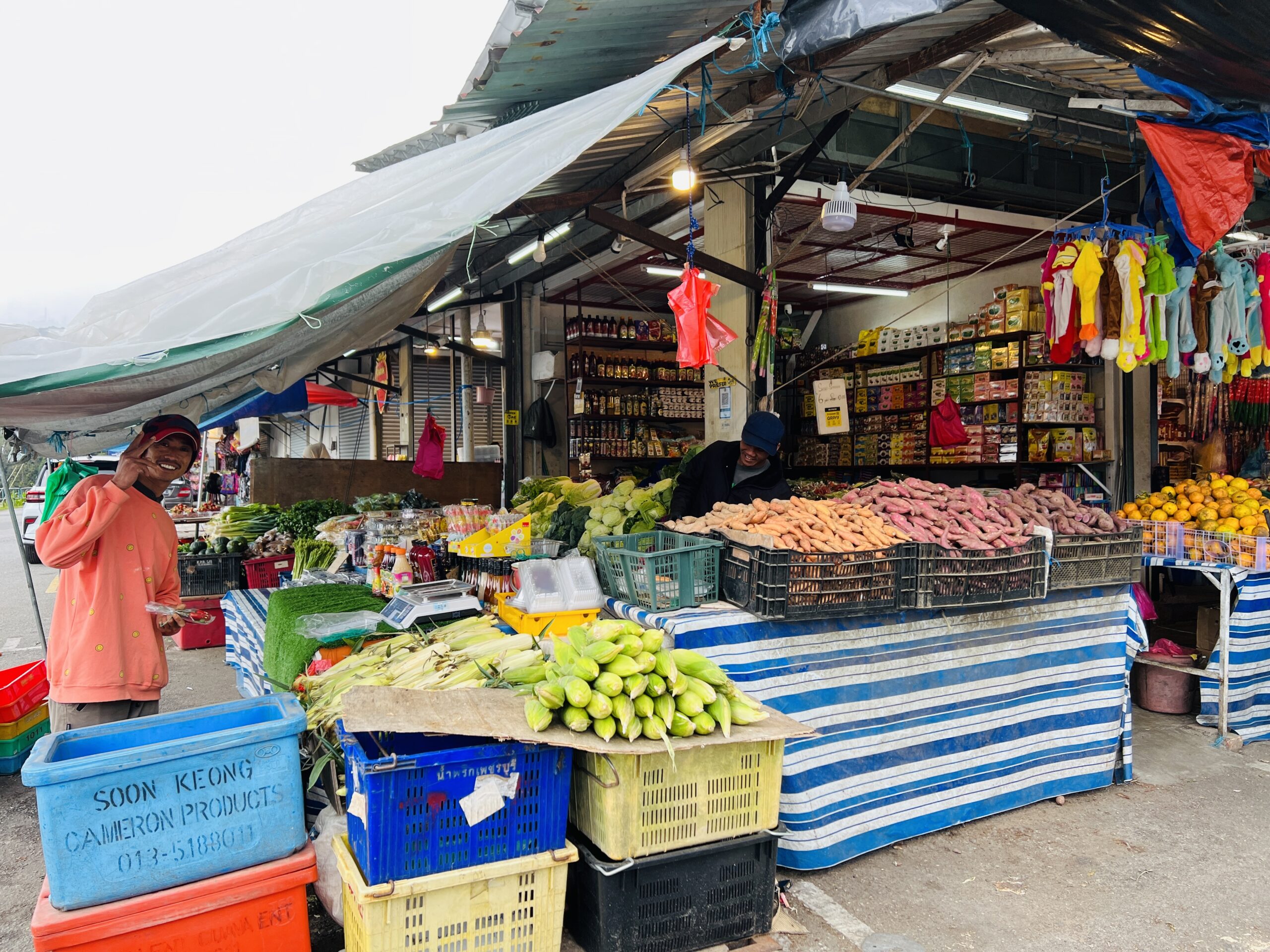 Start your day at Kea Farm Market where the freshest vegetables are harvested from Kea Farm and sold in this vegetable market. Every stall is selling the freshest cauliflower, corn and strawberries. This is also a great place to buy chocolates, dried fruits and dehydrated strawberries as souvenirs for family and friends.
You can get steamed corn, steamed sweet potatoes, tea leaves eggs and fresh strawberries for breakfast.
9.30am: Cameron Highlands Flora Park
Cameron Highlands Flora Park is one of the latest attractions that I highly recommend. It is just up the slope from Kea Farm but visitors are not allowed to hike up by themselves. Everyone have to take the jeep from the pickup point. It's a very bumpy jeep ride and the slope is so steep even the jeep had a hard time climbing it.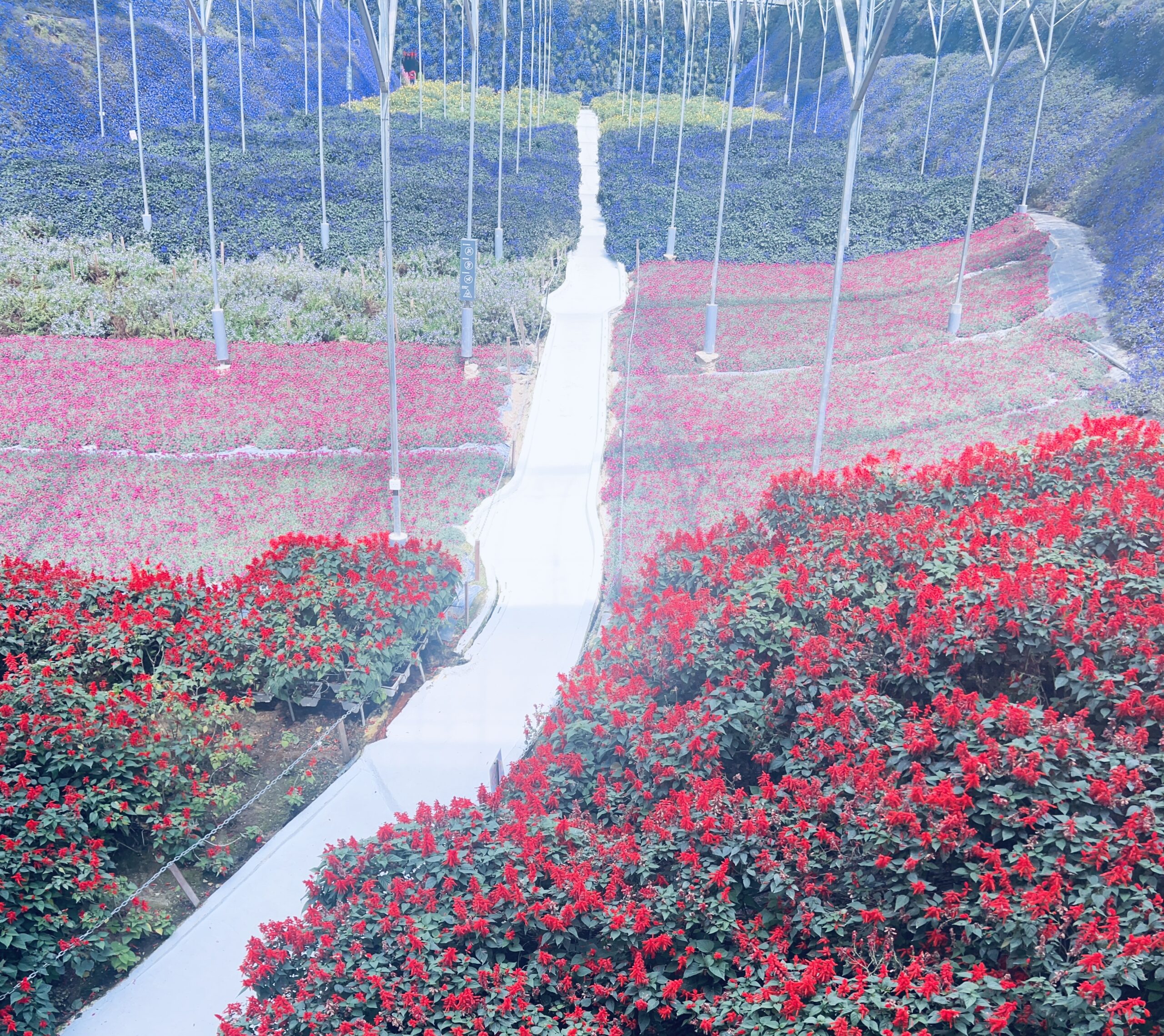 The RM$50 entrance fee is pricey but once you see the place, you know it's worth every cent. There are seas of flowers in every shade and color as far as the eyes can see.  There are also hobbit houses and wooden platforms where you can have picnic amidst the beautiful blooms.
You will want to spend at least half a day here, as there is not only the indoor park but an outdoor park as well. In the outdoor park, the flight of white stairs that leads you to the top of the hill is a popular spot to take photographs. There are also glass "stairway to heaven" stairs, "egg nest" and "floral walkway" to take Instagram-worthy photographs.
You can end your visit with lunch at the cafe which serves flower-inspired meals and drinks. The park gave each visitor 2 heads of fresh lettuce from Kea Farm.
2pm: Ee Feng Gu Honey Bee Farm
It's free to enter Ee Feng Gu Honey Bee Farm which is open daily from 8am to 7pm.
You will see more than just bee boxes in this beautifully-landscaped garden. There is a pond with Japanese koi fish and plenty of cute bee statues to take pictures with.
A flight of stairs leads up to "Bee Maze", the largest indoor maze in Malaysia which costs RM$3 to enter. It's confusing but there are white corridors that will guide you the exit. You will get a free gift at the counter once you make your way out of the maze.
4pm: Cactus Valley
Cactus Valley is a botanical show garden featuring a large collection of cacti, flowers and ornamental plants. These make for great souvenirs for family and friends.
It is open daily from 8am to 6pm, ticket is RM$5 for adults and RM$2 for children.
5pm: Butterfly Farm
Since the Cameron Highlands and Mossy Forest Half Day Tour already includes strawberry-picking at a strawberry farm, let's visit the Butterfly Farm.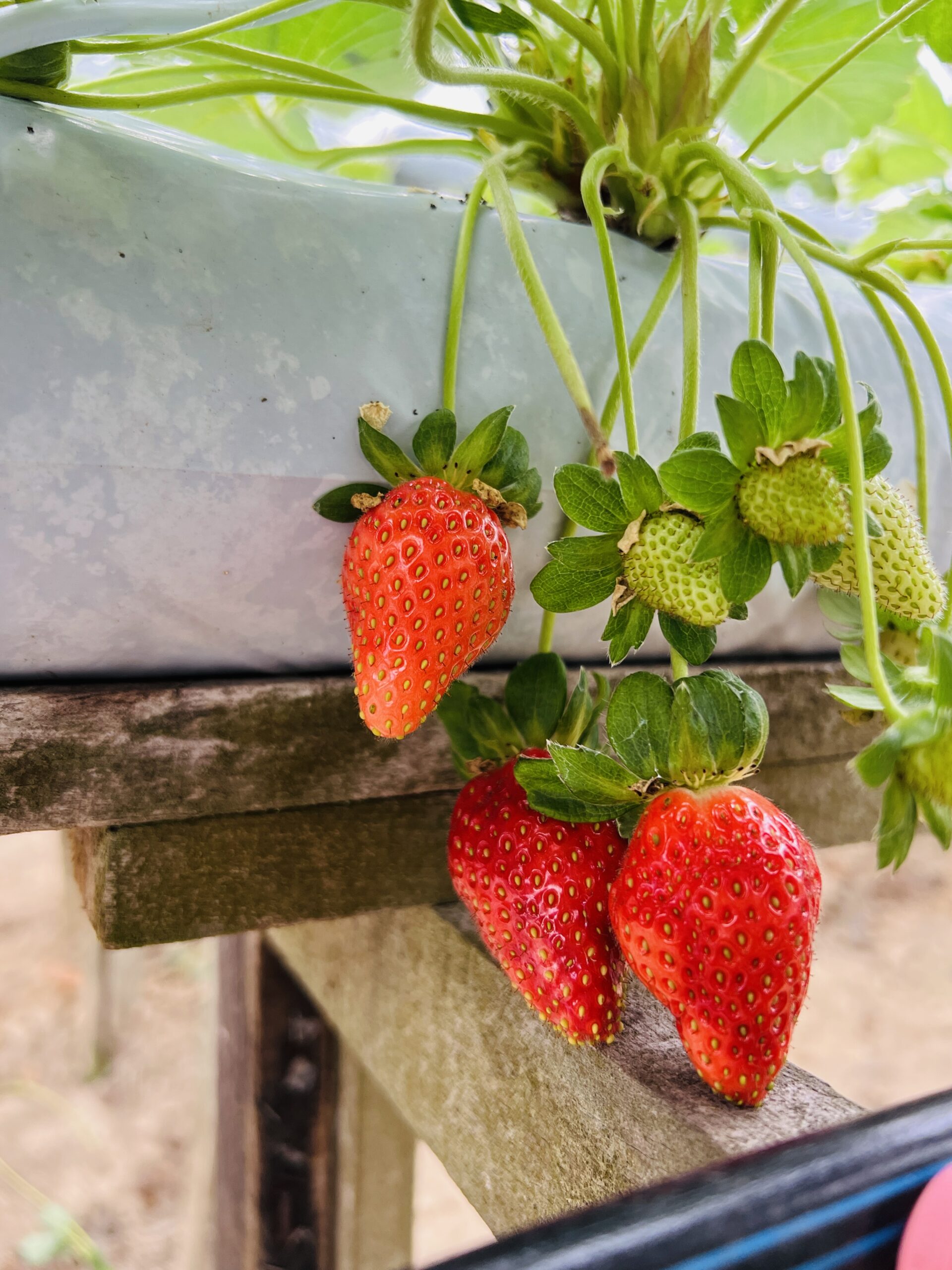 Besides seeing the different colorful varieties of butterflies in the Butterfly Farm, you can also see many species of reptiles and amphibians here too.
7pm: Brinchang Night Market
Brinchang Night Market is different from Golden Hill Night Market. Golden Hill Night Market sells mostly local produce whereas Brinchang Night Market are food trucks selling the latest food trends.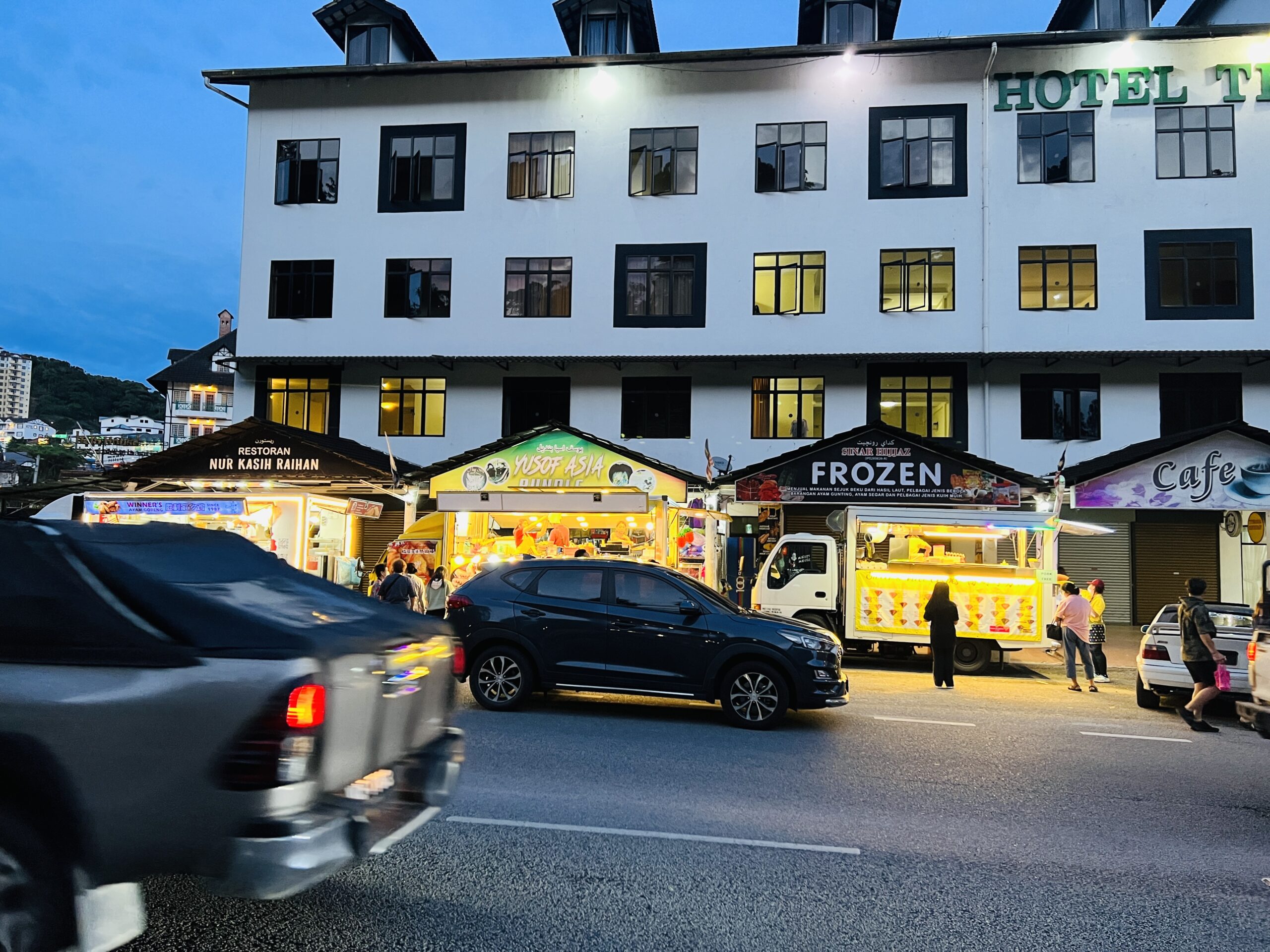 Brinchang Night Market is like a mini version of Shilin Night Market. You can find crepes, Korean cheese hotdogs, smelly tofu, oyster mee sua and many other delicious foods. What better place to have dinner than Brinchang Night Market?
Conclusion
I hope this Cameron Highlands 2 Days Itinerary will help you to enjoy everything Cameron Highlands has to offer. Feel free to swap the attractions around or replace it with something else you want to explore.