If you have just arrived in Helsinki and you are looking for a restaurant to have a good lunch or dinner with your friends, I recommend Brasserie La Place.
Take a train from the airport (Lentoasema) to Helsinki Central Railway Station (Helsingin päärautatieasema), walk 5 minutes and you will reach the French restaurant on the ground floor of Rautatieasema building.
There are ample alfresco seats, some with umbrellas, while the inside is cozy and comfortable with a chic modern industrial look.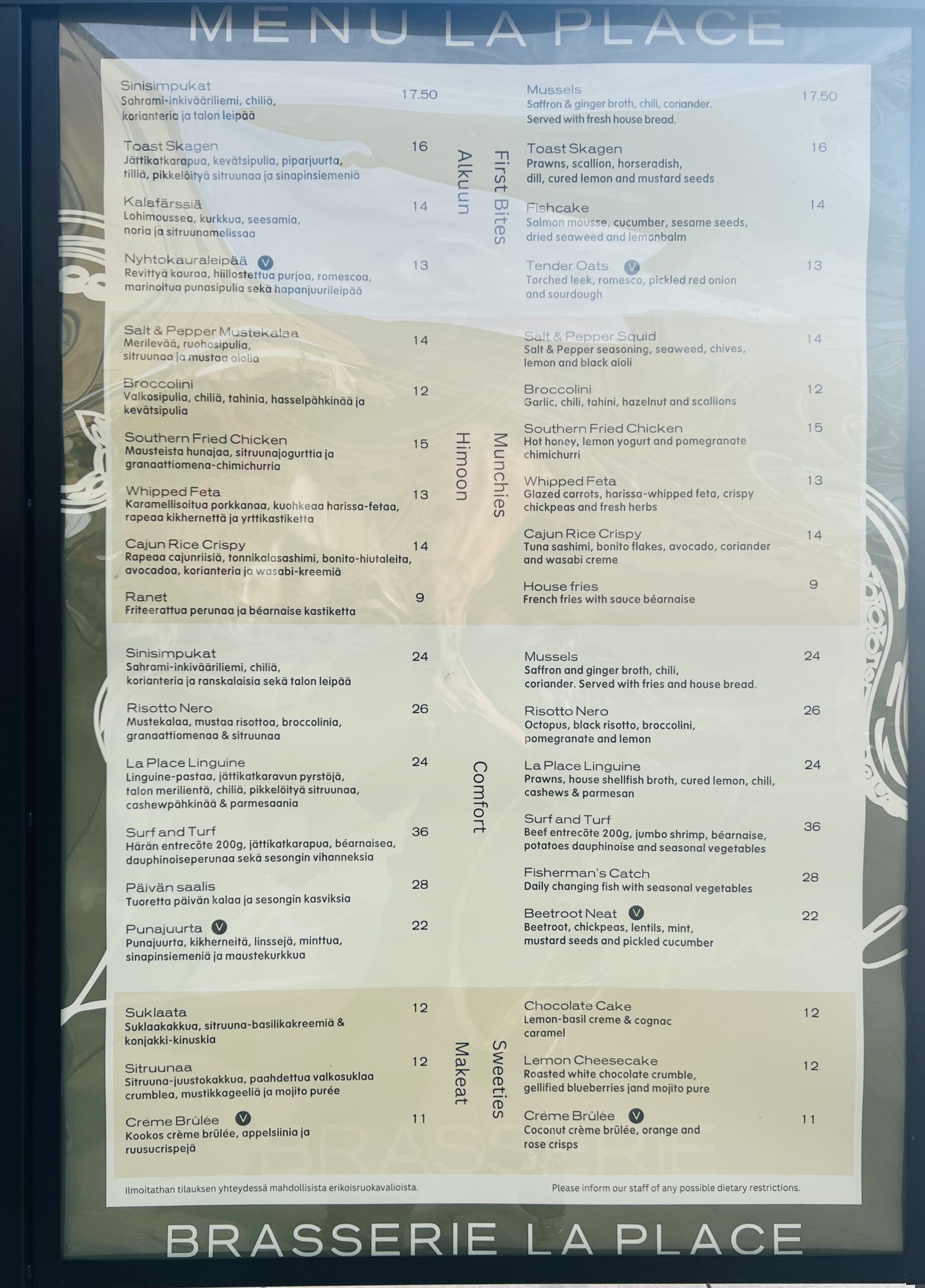 The menu is straightforward and simple, with Finnish menu on the left and English menu on the right.
Munchies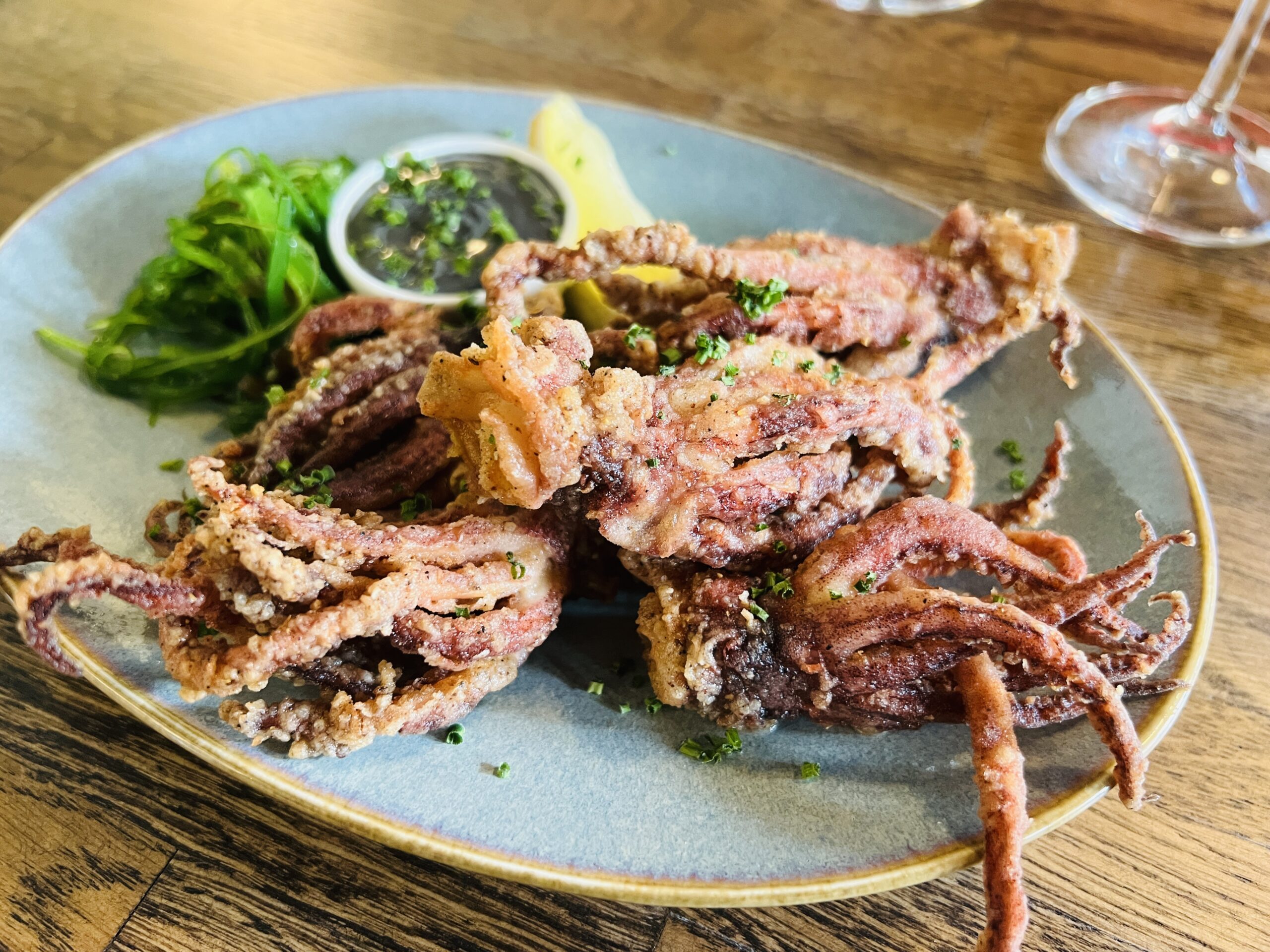 The Salt & Pepper Squid [€14] is crispy on the outside yet tender inside. The salt and pepper seasoning makes this crunchies really additive, they taste even more divine with some lemon and black aioli (garlic) sauce.
Southern Fried Chicken [€15] is exactly how I imaged it to be – sweet and spicy, served with lemon yogurt and pomegranate chimichurri.
Comfort
The Mussels [€17.50] are very fresh, cooked with saffron and ginger adds to the aromatic flavor while chilli and corriander gives the dish a kick. The roasted house bread is perfect for soaking up all the lovely juice.
Some people might be a little apprehensive about the black color, but the squid ink actually gives Risotto Nero [€26] a slightly nutty flavor. The octopus tentacle is surprising tender and juicy, served with broccolini as well as pomegranate and lemon.
You can never go wrong with the restaurant name, and La Place Linguine [€24] is testimony to that. The housemade shellfish broth elevates the pasta dish while the prawns gives it substance. The cured lemon, chilli, crushed cashews and parmesan definitely helps too.
Sweeties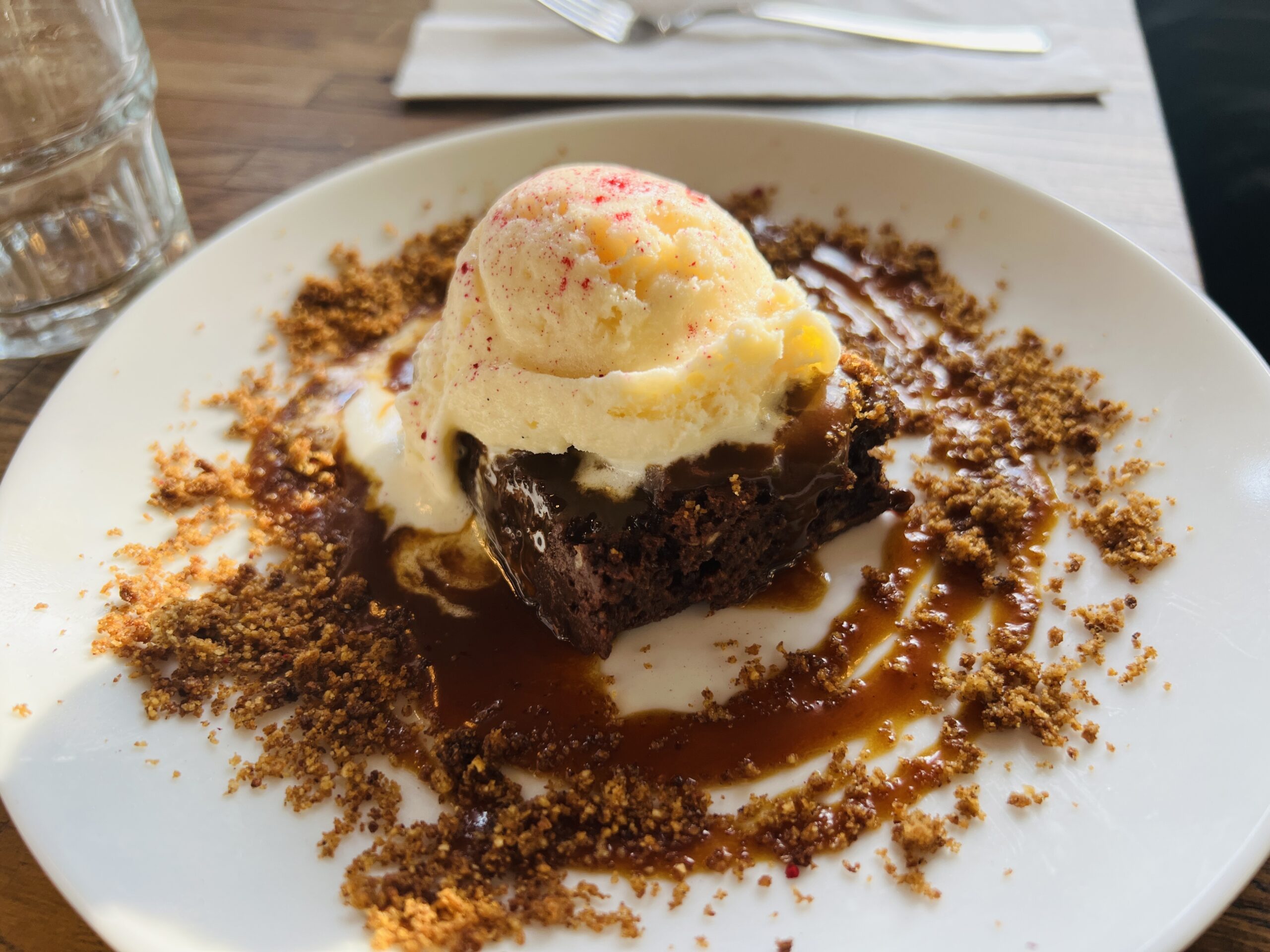 Chocolate Cake [€12] is the perfect finish to a great meal. The dense chocolate cake is served with a light lemon-basil crème and cognac caramel that really bring out the richness of the chocolate cake.
Brasserie La Place
Address: Elielinaukio 3, 00100 Helsinki, Finland
Telephone: +358 503827844
Opening Hours: Monday – Tuesday 11am – 4pm, Wednesday- Thursday 11am – 10.30pm, Friday 11am – 11pm, Saturday 12pm – 11pm, Sunday Closed
Website: https://www.laplace.fi